When to overseed a lawn in spring – our experts explain how to get the timing spot on
If you know when to overseed a lawn in spring, you can expect lush results. Get the timing wrong, and those bare patches will endure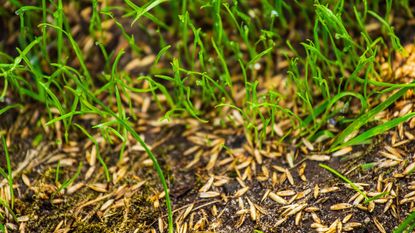 (Image credit: Getty Images)
There are two opportunities in the gardening year when you can overseed a lawn: in spring and in fall. Before we get into when you should overseed your lawn in spring, know that fall is the best season to do so, should you be picking one over the other.
That doesn't mean you can't overseed lawns in spring, more that you will just need to be more watchful of weeds springing up.
'Although early fall is generally the best time for overseeding as the coming weather is cooler and damper, you can sow in spring as long as you watch for weeds and keep the areas irrigated for two or three days afterwards if there is little or no rain,' advises Ruth Hayes, gardening editor for our sister title Amateur Gardening.
So, when should you overseed a lawn in spring? The answer, say our garden experts, is down to grass type and soil temperature, whatever the zone you live in.
Ruth Hayes is the gardening editor of Amateur Gardening magazine. She has a qualification from the Royal Horticultural Society. Her work for Homes & Gardens and Amateur Gardening, the world's oldest weekly gardening publication, involves matching gardening tasks with each season, covering everything from sowing and planting, to pruning, taking cuttings, dealing with pests and diseases and keeping houseplants healthy. She also spends time testing many of the new products that arrive on the gardening market.
When to overseed your lawn in spring
'When thinking about how to overseed a lawn, the temptation is to start sowing grass seed as soon as there are a few warm days, but the temperature of the soil is the critical factor and most types of lawn grass need a soil temperature of 47 to 57℉ (9-to12°C) in order to germinate,' says Steve Bradley, a seasoned gardening expert.
'Starting too soon can mean getting slow germination or none at all, which is a waste of seed.'
Our garden writer Drew Swainston agrees: 'Grass seed starts germinating from 48℉ and is more efficient in cooler temperatures, hence making spring and fall ideal times to overseed. In spring, the soil temperature is right and there is also a good chance of rain that will be vital in helping the seeds germinate.
You can work out your soil's temperature with a soil thermometer (see below).
'It is best to overseed as part of an overall lawn maintenance regime in spring, along with scarifying the lawn and aerating the lawn, which should both be done ahead of the overseeding,' continues Drew. 'Scarifying, or raking, will dethatch the lawn, (removing the moss and the built-up thatch from the surface) and can potentially expose and allow you to repair patches in grass. The scarifying will also help to ensure there is good contact between the soil and the grass seed – which is vital for germination.'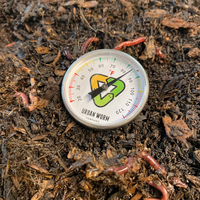 Steve has written (or co-written) over 40 practical gardening books, and along with his wife Val (also a qualified horticulturist) was commissioned to update some of the world's best-selling gardening books, The Expert series, originally written by Dr David Hessayon.
Over the years, Steve has also written for most of the popular UK gardening magazines, including Amateur Gardening. He is a member of The Garden Media Guild and has a vast knowledge of gardening and enjoys sharing it with listeners to BBC local radio.
Drew qualified as a journalist before studying for a Horticulture qualification. This opened up the chance to work as a professional gardener for several years. During his gardening career he also specialized as a Kitchen Gardener, growing edibles for the restaurants, deli and cookery school at Soho Farmhouse in the UK, and for chefs at a prestigious restaurant. Drew is passionate about walled gardens, growing edibles, and producing cut flowers. He has run a blog called Perennial Nerd for many years, talking about his life working in and managing walled gardens, fantastic gardens he has visited, his allotment, and projects at home. He's now bringing his expertise and passion to Homes & Gardens as a member of our team.
When to overseed cool-season grasses
'Cool-season grasses germinate best when temperatures are around 50-65°F,' says Homes & Gardens' Senior Content Editor, Holly Crossley. 'So, depending on your local climate, aim to plant them in early spring (if you haven't already planted them in the fall). These include Kentucky bluegrass and perennial ryegrass.'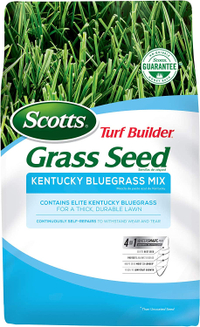 Kentucky Blue Grass Seed, $28.99, Amazon
This Kentucky Bluegrass Mix will grow into a thick, durable lawn. Perfect for full sun and light shade, it offers medium drought resistance. This price is for a 3lb bag (which covers around 3,000 sq ft).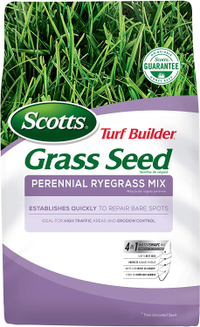 Perennial Ryegrass Mix, $28.99, Amazon
This grass seed establishes quickly even on compacted soil to repair bare spots. Ideal for high traffic areas, it will grow thick, green grass. This price is for a 3lb bag (covers approx 3,000 sq ft).
When to overseed warm-season grasses
'On the other hand, if you live in a southern state you're more likely to want to plant a warm-season grass, such as the Bermuda or zoysia varieties,' continues Holly. 'It's best to sow these later on in spring – or even in early summer – when all risks of frost have passed and soil temperatures are 65°F or above.'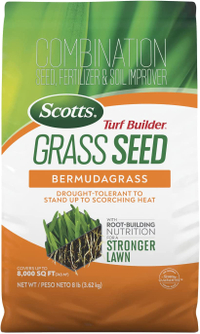 Bermuda Grass Seed, $83.48, Amazon
This 8lb bag covers around 8,000 sq ft. Drought-tolerant to stand up to scorching heat with root-building nutrition for a stronger lawn, this Bermuda grass includes a mix of seed, fertilizer, and soil improver.
Over the years, Holly has been an allotment keeper, a professional gardener, and a botanical illustrator. Having worked for Gardeningetc.com for two years, she now writes about plants and outdoor living for Homes & Gardens. Holly has a particular interest in houseplants (of which she has an ever-growing collection), garden design, and the benefits of gardening for mental health.
What time of day is best to overseed a lawn?
The best time of day to overseed a lawn is in the morning, ideally on a day that's going to be warm (though not hot) and sunny. Ideally, sow the seeds, water carefully, then keep hydrated over the next few days to help the seeds germinate.
What is the best grass for overseeding in spring?
If you are looking for the best fast-growing grass seeds, look to these. The best cool-season grasses to overseed with in spring are: Kentucky bluegrass and perennial ryegrass. The best warm-season grasses to overseed with now are: Bermuda or zoysia varieties.
FAQs
What is the best month to overseed my lawn?
The best month to overseed your lawn will depend on the zone you live in and the weather forecasted ahead, but most importantly, the soil temperature, which needs to be around 48℉. This will typically fall between March and May in spring, and in August or September in fall.
Is March too early to overseed a lawn?
Provided the soil temperature is right (around 48℉) and there are no frosts forecast, March is a good time to overseed a lawn in spring. Overseed a lawn in March and you are likely to get some good growth before the weather warms up and weeds start to appear.
What should I do to my lawn before overseeding?
Before overseeding a lawn in spring it is advisable to aerate it. In doing so, you will give the grass seed a better chance of sitting into the soil, germinating and putting down strong roots. Once you have aerated, it is a good idea to put down a thin layer of compost. This will aid the seeds further and encourage healthy germination.
Should you water your lawn before overseeding?
If there has been no rain for some time, nor any forecast, it is a good idea to wet (though not soak) it in the few days before you plan to overseed it. Together with aerating, this will make the ground a welcoming home for new seeds.
Can I put grass seed on top of grass?
Overseeding is the process by which you spread grass seed on top of existing grass in order to fill in bare patches. First aerate and moisten the lawn, spread a thin layer of compost, then grass seed on the lawn.
---
Soil temperature for overseeding a lawn in spring is just as important when you are overseeding a lawn in fall. In both cases, ensuring you know when to water your lawn to ensure the grass seed can germinate, is vital, too.
Sign up to the Homes & Gardens newsletter
Decor Ideas. Project Inspiration. Expert Advice. Delivered to your inbox.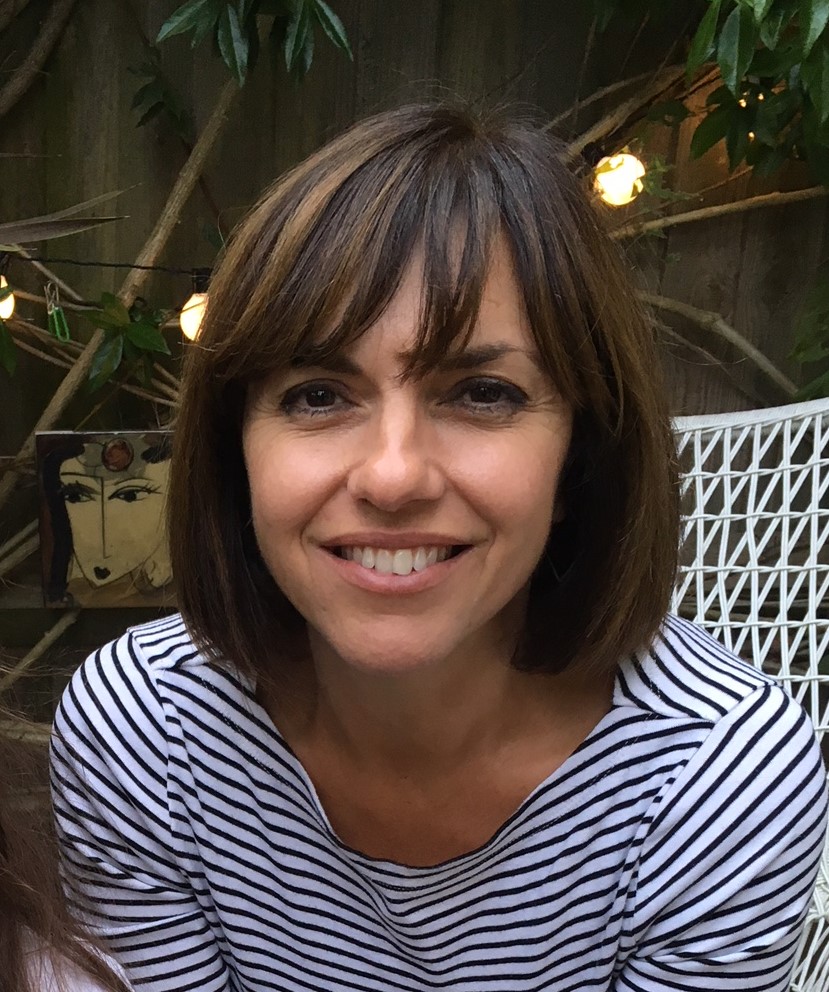 Lucy Searle has written about interiors, property and gardens since 1990, working her way around the interiors departments of women's magazines before switching to interiors-only titles in the mid-nineties. She was Associate Editor on Ideal Home, and Launch Editor of 4Homes magazine, before moving into digital in 2007, launching Channel 4's flagship website, Channel4.com/4homes. In 2018, Lucy took on the role of Global Editor in Chief for Realhomes.com, taking the site from a small magazine add-on to a global success. She was asked to repeat that success at Homes & Gardens, where she has also taken on the editorship of the magazine.