Should I deadhead yarrow? Gardening experts share their knowhow for more blooms
Get the lowdown on whether it's worthwhile to add deadheading yarrow to a to-do list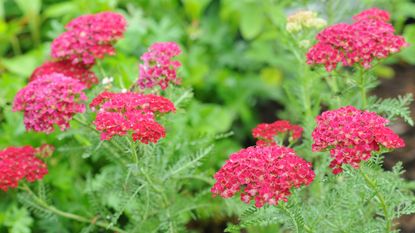 (Image credit: Reading Eagle: Tim Leedy/MediaNews Group/Reading Eagle via Getty Images)
Sign up to the Homes & Gardens newsletter
Decor Ideas. Project Inspiration. Expert Advice. Delivered to your inbox.
Thank you for signing up to Homes & Gardens. You will receive a verification email shortly.
There was a problem. Please refresh the page and try again.
Many flowers benefit from the removal of spent blooms, but you might be wondering if you should deadhead yarrow, too. More of its colorful flowers would, after all, be a welcome sight in borders and containers.
A favorite among flower bed ideas, yarrow, or achillea, has attractive flower clusters in shades including white, yellow, and pink on tall stems, along with fern-like foilage. It's attractive to pollinators, too.
Yarrow's a low maintenance choice for the yard, but to help it thrive you might be considering whether to deadhead it, so we've asked the experts to give their verdict – and the reasons behind it.
Deadheading yarrow: the verdict from the pros
Yarrow is a great choice as a cutting garden flower and it's a drought-tolerant perennial, too. It should be on any list of potential wildlife garden ideas as well. Caring for yarrow isn't demanding, but deadheading can be a good idea.
'The greatest benefit of deadheading yarrow is the increased number of blooms,' says horticulture expert Ashleigh Smith of True Leaf Market. 'When a flower is deadheaded, energy is reinvested into the blooming process.'
This is what you need to know.
Reasons to deadhead yarrow
The number one reason why you should deadhead yarrow is for a longer bloom time. 'Yarrow, like many perennials, will produce more flowers if it's deadheaded,' says landscaping pro Gene Caballero, co-founder of GreenPal. 'By removing spent blooms, you're encouraging the plant to refocus its energy on producing new flowers rather than seeds.'
Deadheading's not just beneficial to prolong blooming, however. 'Yarrow's faded flowers can look untidy. Deadheading them gives the plant a neater appearance,' says Gene.
Bear in mind, too, that deadheading stops the plant spreading. 'If you do not deadhead yarrow, it is very likely that the plant will start to seed and spread all over your yard,' explains Autumn Hilliard-Knapp, horticulture specialist at Perfect Plants Nursery. 'It is also possible that the plants that spread from the self-sowing yarrow plant will look more like their wild ancestor and not like the pretty yarrow many would like to present in their yards.'
If you don't mind this, on the other hand, don't deadhead yarrow. 'While spreading may be considered a disadvantage to one person, it could also be advantageous to another,' points out Ashleigh Smith. 'Leaving the flower heads alone can allow seeds to form and spread for a greater flower show in the seasons to come.'
How to deadhead yarrow
Deadheading yarrow is a simple process. 'Your yarrow plant will first bloom around early summer,' explains Autumn Hilliard-Knapp. 'Once those blooms look faded or spent you can take a pair of sharp shears or scissors and snip off the blooms about halfway down the stem. This will allow the plant to grow and bloom more. You may be able to enjoy blooms all the way into fall.
'I would repeat this deadheading process again after the second blooms from fall are spent. When you are pruning make sure to leave the fluffy and fern-like leaves at the base. These are called basal leaves and will help protect the plant from the winter weather.'
Take care when deadheading yarrow. 'Wearing some form of hand protection, like gloves, is recommended as some people with sensitive skin may have a response to the plant material,' explains Ashleigh Smith.
FAQs
Should you cut dead flowers off yarrow?
If you want to encourage more blooms and avoid self-seeding, cut dead flowers off yarrow. 'The spent or fading blooms should be cut during mid-to-late-summer to encourage another round of blooms,' says Ashleigh Smith of True Leaf Market. It's also a good idea in order to keep the plant where you want it. 'Yarrow can be quite aggressive in its spreading. Deadheading can help control its spread by reducing the number of seeds it drops,' says Gene Caballero of GreenPal.
---
If you want a longer bloom time, it's a great idea to deadhead yarrow, and don't forget to do the same for plants in containers – yarrow is one of the top drought-tolerant plants for pots, and is otherwise undemanding. One place where you won't be deadheading? Yarrow is one of the best plants for a green roof where it can be part of an impactful plant combination.
Sign up to the Homes & Gardens newsletter
Decor Ideas. Project Inspiration. Expert Advice. Delivered to your inbox.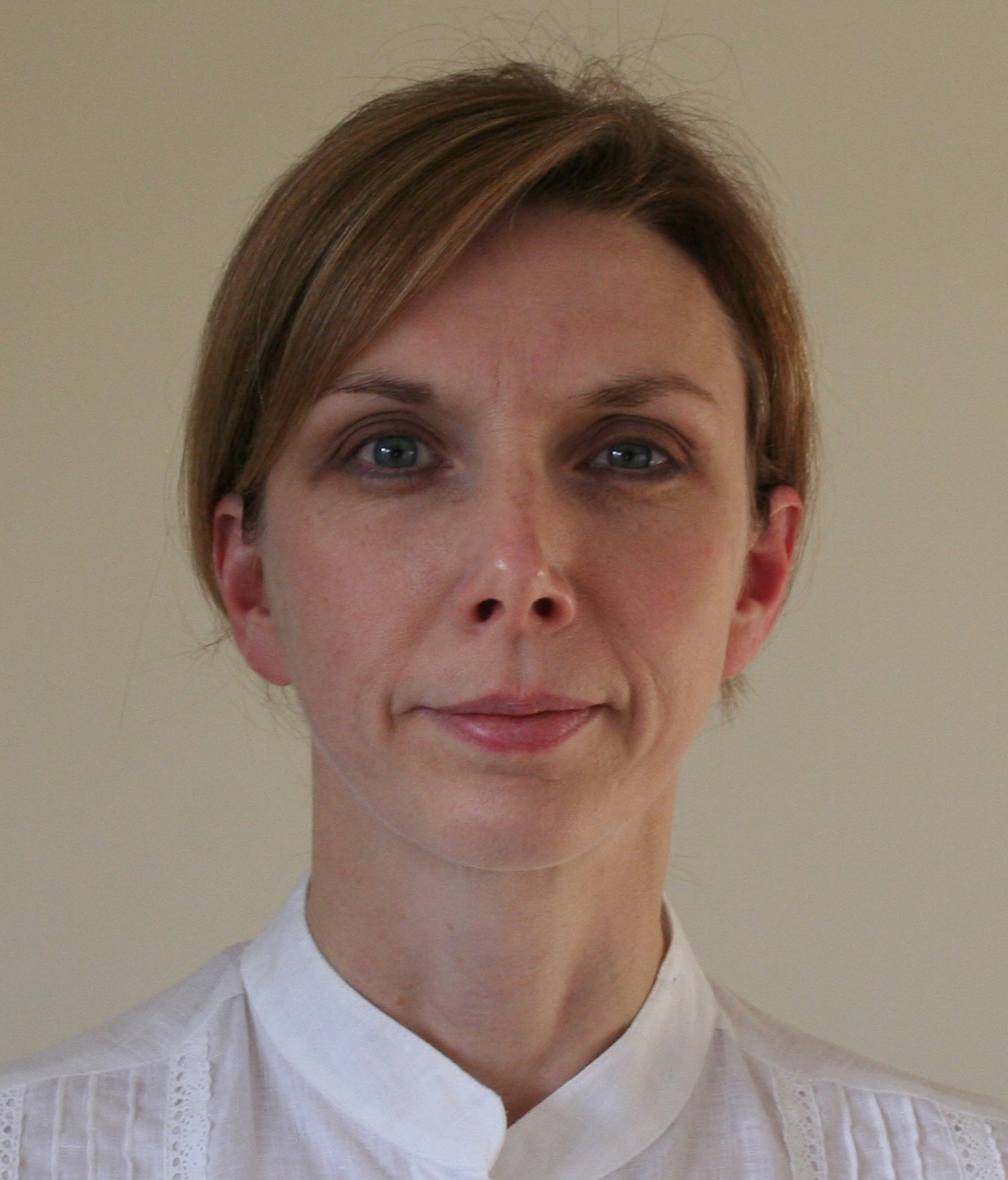 Sarah is a freelance journalist and editor. Previously executive editor of Ideal Home, she's specialized in interiors, property and gardens for over 20 years, and covers interior design, house design, gardens, and cleaning and organizing a home for H&G. She's written for websites, including Houzz, Channel 4's flagship website, 4Homes, and Future's T3; national newspapers, including The Guardian; and magazines including Future's Country Homes & Interiors, Homebuilding & Renovating, Period Living, and Style at Home, as well as House Beautiful, Good Homes, Grand Designs, Homes & Antiques, LandLove and The English Home among others. It's no big surprise that she likes to put what she writes about into practice, and is a serial house renovator.