When can you transplant hydrangeas? Expert tips on moving these plants safely and successfully
Knowing the right time to transplant hydrangeas is key if you want these showy plants to thrive for many summers to come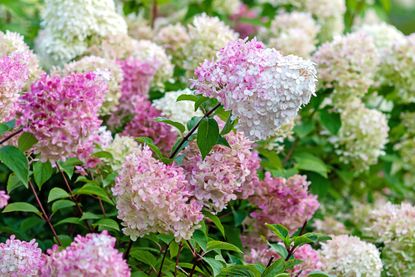 (Image credit: Getty Images)
When can you transplant hydrangeas? It's an important question, as if you do it at the wrong time of year you'll risk losing these prized plants, which take a number of years to reach maturity.
It's not difficult to learn how to grow hydrangeas. These resilient plants cope well with most soil types, can be grown in full sun or partial shade, and require little maintenance.
'No longer seen as old-fashioned, hydrangeas are again championed and valued for their use in our gardens, and are a clear favourite for their sheer variety, reliability and blowsy blooms,' says Period Living's gardening expert Leigh Clapp.
'Grown in sun or semi-shade, either on their own, in the border or as an informal hedge, their voluptuous, long-lasting blooms provide loads of color in shades of pink, blue, purple and white, as well as creamy white and astringent greens.'
If you feel your hydrangea isn't thriving in its current spot, or you would like to move it to a more prominent area of the garden, then transplanting it is the best option.
Always think about what to plant with hydrangeas to get the best results – there are many beautiful varieties that will make striking companion plants.
When can you transplant hydrangeas?
'As long as you move your hydrangeas at the right time of year, you should find they cope well with being transplanted,' says Lucy Searle, Editor in Chief of Homes & Gardens.
'However, moving any plant always presents a risk of over-stressing the plant and losing it, so make sure that the new spot is suitable.'
Much like the issue of when to plant hydrangeas, transplanting them is best when they are dormant. In a cooler climate, this is most commonly during the fall, but in warmer areas, you can often transplant them over winter, as long as the ground isn't frozen.
Wait until the flowers have died and the leaves have fallen before moving your plant.
As the weather gets colder, learn how to winterize hydrangeas to protect them from the elements.
Transplanting hydrangeas in spring
Hydrangeas can also be successfully transplanted in spring, before the first flush of growth. In fact, this can be a great time to move the plants, as they will soon come out of hibernation and settle in for the new season.
'Your USDA plant hardiness zone will influence the best time to transplant hydrangeas during the spring,' says Searle.
'For warmer zones 7-9, it's best to move it in early spring, during March to April, but in cooler zones 4-6, mid to late spring is a good time – ideally by mid-May.'
Transplanting hydrangeas in summer
In general, it's not advisable to transplant hydrangeas in the warmest months of the year – although if it cannot be avoided, then it is possible.
However, do not move your hydrangea during a heat wave or period of drought. 'The high heat and lack of moisture will make it difficult for the plant to settle into its new spot, and it may also suffer from transplant shock,' says Searle.
Can you transplant hydrangeas in July?
If necessary you can transplant hydrangeas in July, but it is not the best time of year to do it, and you risk losing the plant.
If you must move your hydrangea in July, then make sure it's not during a particularly hot spell.
How can I avoid hydrangea transplant shock?
Transplant shock is a common side effect of moving plants. The telltale signs are wilting and falling leaves, and hydrangeas not blooming. In severe cases, your plant may not recover.
'You can minimize the risk of hydrangea transplant shock by digging up as much of the root ball and surrounding soil as possible. Too much damage to the roots can prove fatal,' says Searle.
'Although knowing how to prune hydrangeas is vital, you must avoid pruning it at this stage as it could place too much stress on the plant.'
Make sure you keep your hydrangea well watered until it settles into its new spot. Once it starts to flower, you can be confident that the hydrangea has transplanted well.
How do you move and replant hydrangeas?
When moving and replanting hydrangeas, the first thing you need to consider is whether the new spot offers the right conditions for your plant.
'Hydrangeas like reliable moisture in the summer, so don't plant them in a dry position,' says Matthew Pottage, curator at RHS Wisley.
Avoid a south-facing spot, and ensure there is some protection from frosts and shade from the blazing afternoon sun.
Some species of hydrangea tolerate full sun, but if yours is more sensitive, it will become stressed by drought in the summer.
Once you have chosen a good new spot, it's important to get the ground ready before digging up the plant.
'In light soil, add in some organic matter at planting to help with moisture,' says Clapp. Remove any large stones from the hole, and consider adding a sprinkling of mycorrhizal fungi – available from Amazon – to help the roots to establish.
If the plant is large, you may need to gently tie around its branches to make it more manageable to handle. Make sure you dig up as much of the root ball as possible.
Carefully relocate to its new spot, using a helper if the plant is large. Place in the hole – avoiding planting the hydrangea deeper than its previous location – and backfill with soil.
Water in well and mulch to add extra nutrients, keep in moisture and help suppress weeds.
If you are moving the hydrangea during cooler, wetter weather, then you won't need to water often. However, in warmer weather, do not let the soil dry out, and water regularly until established.
Sign up to the Homes & Gardens newsletter
Decor Ideas. Project Inspiration. Expert Advice. Delivered to your inbox.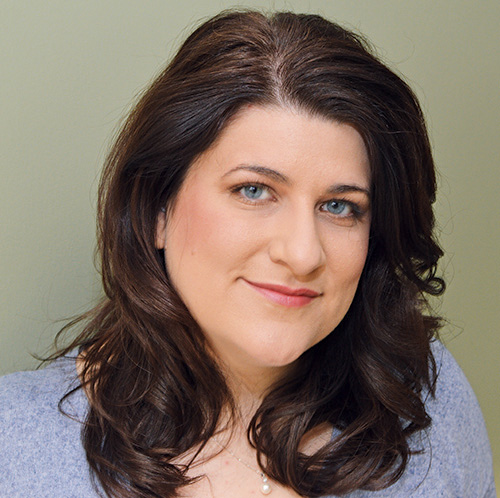 As editor of Period Living, Britain's best-selling period homes magazine, Melanie loves the charm of older properties. I live in a rural village just outside the Cotswolds in England, so am lucky to be surrounded by beautiful homes and countryside, where I enjoy exploring. Having worked in the industry for almost two decades, Melanie is interested in all aspects of homes and gardens. Her previous roles include working on Real Homes and Homebuilding & Renovating, and she has also contributed to Gardening Etc. She has an English degree and has also studied interior design. Melanie frequently writes for Homes & Gardens about property restoration and gardening.