When to plant fruit trees
Enjoy delicious homegrown produce with our expert guide on when to plant fruit trees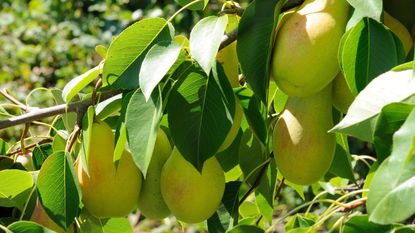 (Image credit: Alamy)
Looking to add some homegrown produce to your backyard? Then these handy tips on when to plant fruit trees will ensure future crops get off to a productive and healthy start.
Making space for your own fruit trees is an easy way to grow your favorite produce as well adding a spectacular seasonal feature to your plot. Usually planted in fall and loved by wildlife and pollinators alike through spring and summer, there are plenty of irresistible cherry, pear, apple and plum trees to choose from but what about trying some of the lesser-known varieties too? Seldom found in stores or plant retailers long forgotten fruits such as medlars, quince and damsons are absolutely delicious, ideal for jam and pie-making and bursting with invaluable nutrients too, so why not make room to plant fruit trees in your yard?
Of course, reaping and enjoying a bumper crop all starts with knowing when to plant fruit trees and there are a few simple rules the experts stick to. Follow our guide and learn when to plant bare-rooted and containerized trees for the best results.
When to plant bare-rooted fruit trees
Most fruit trees that are bought online or by mail-order are sent out during late fall and winter as bare-root plants. This means the roots are exposed with some soil still clinging and wrapped in protective plastic or fleece.
'The right time to plant bare-root fruit trees is when they are dormant and have lost their leaves,' says Richard Borrie of The Orchard Project. 'This varies from year to year depending on the weather but is usually from November to February.
'The idea is that the tree goes to sleep in the nursery in late fall and wakes up in your garden in spring and starts putting out new leaves, unaware that it has been transplanted to a new location.'
Richard also advises: 'Remember, you need to plant bare root trees as soon as they arrive from the nursery, so make sure you dig over the planting area in advance and loosen the soil to help the roots can get established quickly when the tree wakes up in the spring. In contrast, pot-grown trees can be left in the pots they are supplied in for a few weeks – but be sure to get them in the ground before spring arrives.'
Steve Cummins from Cummins Nursery also adds, 'When it comes to cold temperatures, a dip below freezing is not a big deal. Newly planted trees will tolerate 20℉ (-6℃). Temperatures below this range within a week of planting can be problematic, especially for less hardy fruits such as peaches.'
Of course, fruit trees do not exclusively thrive in colder climates. Steve continues, 'High heat can shock a plant. Ideally, you would plant on a cloudy day when the temperature is below 80°F (26.6℃). As long as your plants are dormant and temperatures are under 80°F (26.6℃), it is safe to plant them. Growers in warm climates often ask whether they should pot their trees and wait till next season to plant them. Our answer is always that it is better to plant in the ground than to pot a tree.'
When is the best time to plant container-grown fruit trees?
Store- and nursery-bought fruit trees are often sold growing in plastic containers. Not just convenient for staff to water and for us to transport, these plants will thrive year-round with a strong and healthy root system ready to be planted out.
'Potted trees can be planted year-round and will experience less root shock during transport. Allowing them to quickly adapt to new planting locations. But, they're typically heavier (thus more expensive) and more labor-intensive to plant,' says Jen Olenick of The Yard and Garden blog.
When to plant fruit trees in a container?
You don't need a large amount of space to grow fruit trees. Many varieties – if chosen carefully – will thrive growing in a single, large planter on the terrace or either side of the entranceway. If you opt for a 'family tree', where several varieties have been grafted onto a single rootstock, you can enjoy several types of one fruit from one pot.
Sarah Cossom of The Orchard Project explains more: 'The size of container will dictate how much your tree can grow, so we recommend finding the largest container possible – at least 24 x 24 inches (60cm x 60cm). Install drainage holes at the bottom and raise the container up off the ground to aid drainage. We recommend trees grafted onto versatile rootstocks like M26 or MM106, as they will be less prone to water stress. It is recommended to choose slow growing, less vigorous varieties for container growing.'
What month do you plant fruit?
The best month to plant fruit is from December through to March; this is when fruit trees are typically available to buy in nurseries, and when they will do best if put in the ground.
Sign up to the Homes & Gardens newsletter
Decor Ideas. Project Inspiration. Expert Advice. Delivered to your inbox.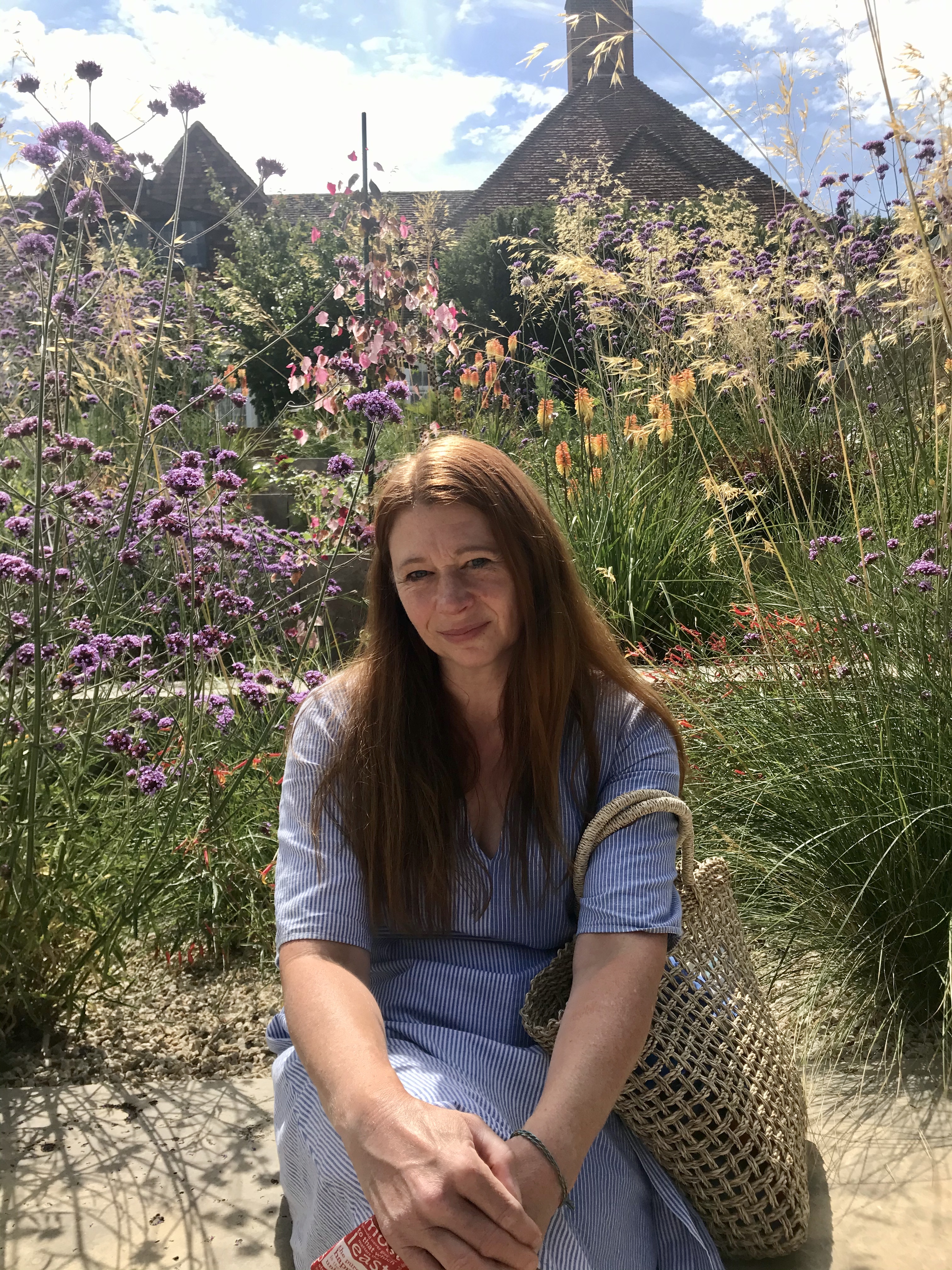 Jill Morgan has spent the last 20 years writing for Interior and Gardening magazines both in print and online. Titles she has been lucky enough to work on include House Beautiful, The English
Home, Ideal Home, Modern Gardens and Gardeningetc.com. Although much of her career has involved commissioning and writing about reader homes and home improvement projects, her
everlasting passion is for gardens and outdoor living, which is what she writes about for Homes & Gardens.