When to plant sweet peas – for the best results
Knowing when to plant sweet peas is key to enjoying long-lasting and healthy blooms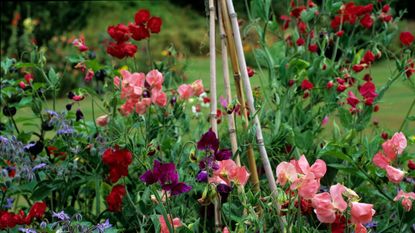 (Image credit: Leigh Clapp)
Sign up to the Homes & Gardens newsletter
Decor Ideas. Project Inspiration. Expert Advice. Delivered to your inbox.
Thank you for signing up to Homes & Gardens. You will receive a verification email shortly.
There was a problem. Please refresh the page and try again.
Once you know when to plant sweet peas, you will be filling garden beds, borders, and containers with these colorful, fragrant, and floriferous blooms.
Clumps of sweet peas look charming among other summer flowering plants as part of your flower bed ideas whether in cottage gardens and herbaceous borders, mixed in among edibles in vegetable gardens, or as a stalwart of a cut flower garden.
Obelisks covered in these fragrant blooms could punctuate beds, a trellis backing a seating arbor becomes a fragrant summer retreat and they also look lovely intertwining a living willow arch. Some gardeners select dwarf cultivars with mounding habits that don't need supports to tumble out of hanging baskets or tail over the sides of pots.
There is care involved to start your sweet peas from seed and a key part of how to grow sweet peas is knowing when to plant sweet peas.
When to plant sweet peas for the best results
Sweet peas need to be sown in cool weather, in fall or spring, or in deep containers indoors to be hardened off and planted out in mid-spring.
You can plant sweet peas from October to March. Sweet peas are hardy annuals, so planting them in October or November, depending on the hardiness zone where you live, will give them a head start and a chance to establish really strong root growth before being planted out in spring.
'When sowing your seeds in October, expect your sweet peas to begin flowering in May or June,' says Molli Christman, horticulturist at RHS Hyde Hall.
If sowing the seeds in spring, sow indoors then plant out once the weather warms up, or you can direct sow in late spring but the results aren't as reliable. Follow the packet instructions on your chosen varieties.
Can you plant sweet peas straight in the ground?
Sweet peas can be planted straight in the ground.
Sweet pea seedlings are completely winter-hardy and will withstand a hard frost and snow. Sow your sweet pea seeds direct into prepared soil (with well-rotted green waste or manure added in), preferably in the second and third week of October,' advises Molli Christman.
Planting one batch in October-November, and another in January-February will help give a continuous supply of blooms from these flowering climbers from May to August.
If you do choose to sow them in containers for planting out later, then keep them somewhere cool, such as when you're planning a greenhouse. 'Gardeners sometimes make the mistake of keeping the young sweet pea seedlings somewhere too warm and with insufficient light. Unfortunately, this desire to protect the young plants in the winter will lead to straggly, weak plants that will struggle to do their best later in the season. So, please remember to "treat them mean, to keep them keen"! They are classified as hardy annuals, so will be quite happy in a cold greenhouse or cold frame over the winter,' says Philip Johnson of Johnson's Sweet Peas.
What animal eats sweet peas?
Sweet peas can be eaten by rodents or birds, so as well as knowing when to plant sweet peas, you need to know how to protect the seeds.
'Although sweet peas are winter hardy, they are not animal hardy. Mice, especially, love eating the seeds before they have germinated. In order to protect the seeds, I recommend using a well-pinned-down mesh to cover the seeds. You can also sow extras indoors as a precaution, planting them out once they are well-established seedlings,' says. Molli Christman.
Another tip is to soak the seeds in liquid seaweed fertilizer before sowing as this makes them unpalatable to rodents. Adding mesh or netting will also protect the seed from birds.
Do sweet peas come back every year?
Sweet peas do not generally come back every year, although some annual sweet peas may self-seed if the dispersed seed from the pods doesn't freeze over winter. It is best to replant with fresh seed and plants each year to produce the most flowers and growth.
Although sweet peas are popular annuals, there are also perennial sweet peas, which return year after year; however, they have little aroma and can be a bit of a thug, overcrowding other plants.
Sign up to the Homes & Gardens newsletter
Decor Ideas. Project Inspiration. Expert Advice. Delivered to your inbox.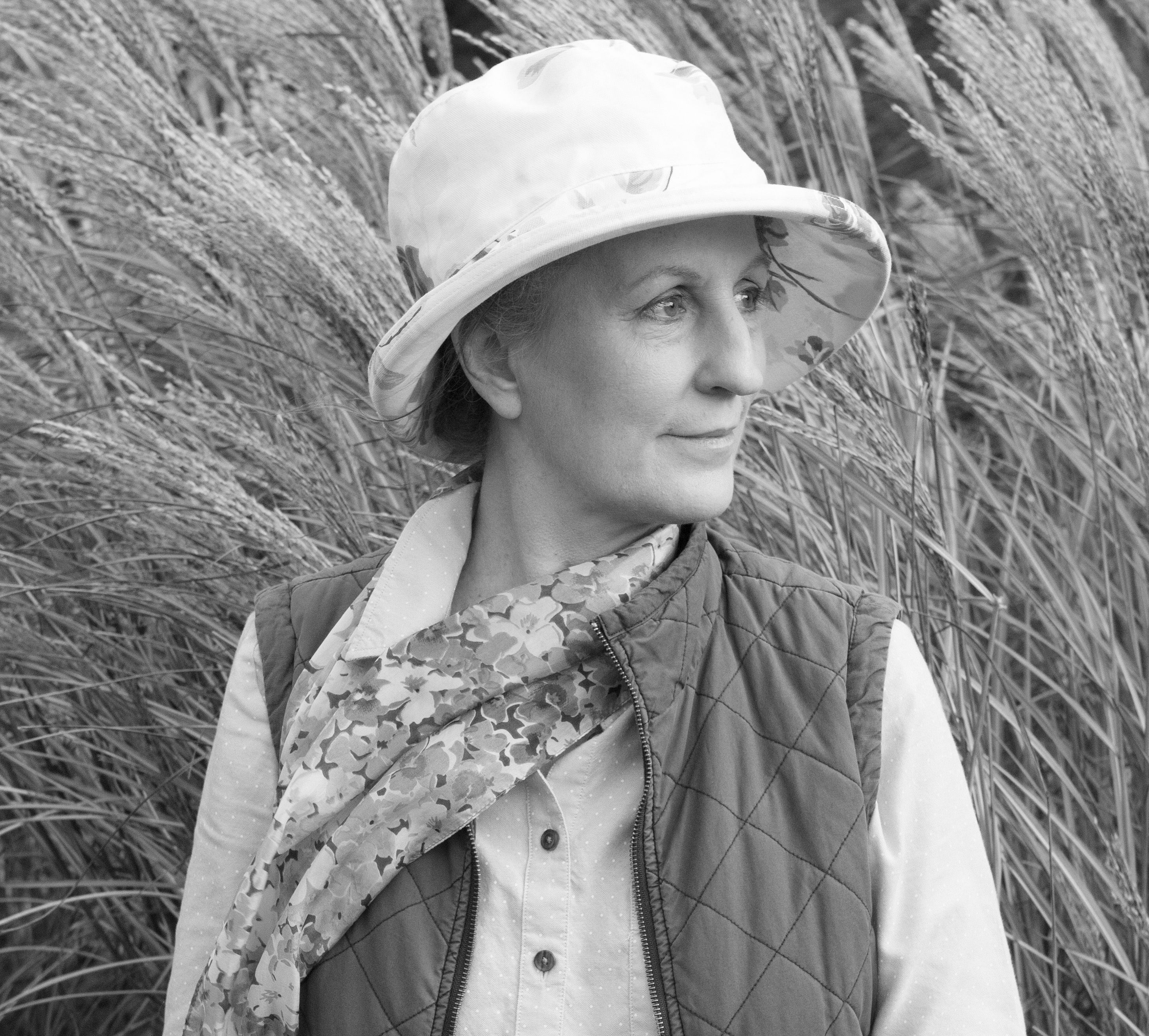 Leigh Clapp is a professional photographer with over 25 years experience, primarily as a garden specialist photojournalist but also with food and travel. She delights in exploring gardens, discovering the tiny elements to their overall essence and meeting lots of enthusiastic gardeners along the way. Leigh's work appears in magazines, newspapers and books, both in the UK and abroad, including Period Living, Country Life, and Gardens Illustrated; as well as being sole photographer for a number of books, including Garden Details, Feng Shui in the Garden, Vertical Gardens and From the Garden – fresh seasonal cooking.