Philip Vergeylen's revival of this London home is a masterclass in the use of luxurious materials
Designer Philip Vergeylen of Nicholas Haslam has restored this villa with his signature style of dramatic flourishes, opulent antiques and hints of humor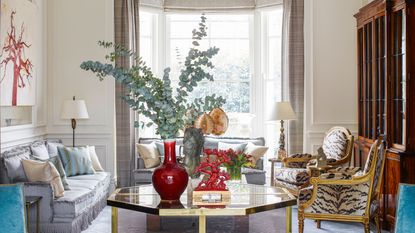 (Image credit: Simon Upton)
Known for his opulent use of luxurious materials and fine detailing, and skill at instilling personality into previously characterless homes, Philip Vergeylen is used to the demands of clients who come with the territory of high-end restorations for the world's best homes.
In this instance though, he says, the owners were so delightful and enthusiastic that he instantly forgave their inevitable peccadillos.
They had given Philip carte blanche – very rare – to design their home after seeing his work in a house they had considered buying.
'They had fallen in love with it but it was too small, so when they found this one they called me in,' says Philip who, with partner Paolo Moschino, is one half of Nicholas Haslam.
It sounds like a dream commission but the reality was that Philip came up with a scheme, then ideas were ping-ponged back and forth. Decisions were made, then changed, then made again, which of course is all part of the process.
'The owners were intoxicated by the idea of the refurbishment and keen for a speedy turnaround,' he says. 'Their excitement was infectious but their expectations were incredibly high.'
The handsome Edwardian villa in west London had last been renovated in the 1980s and needed a top-to-toe refurbishment with a two-story basement added to its existing four floors.
'That would normally take a year and a half, and they wanted it done in seven months,' Philip says.
Philip and his team didn't quite hit the unrealistic deadline but they did complete the scheme in less than a year. The, now, fabulously finished home, had been stripped of original details and encumbered with fake ceilings concealing fluorescent lighting.
'I had a fight with the planning officer who argued that the 1980s decor should be honored – unbelievable,' says Philip, now victorious with the house restored in line with its original Grade ll-listed grandeur.
Entryway
Removing the false ceilings revealed tall, elegant rooms that were crying out to be returned to splendor courtesy of Philip's signature style.
Eighteenth-century Belgian marble lines the entrance hall where overhead a pair of fabulous 1920s plaster chandeliers from a bank in Chicago preside over the other glamorous entryway ideas.
Double doors were used to provide vistas into rooms and columns here increase the sense of symmetry.
The grand, new, plaster columns and mouldings co-ordinate with the antiques and are echoed in the dining room and living room that lead off.
Beyond, the dining room is deliciously dramatic, bordering on decadent with mirrored doors reflecting tiger print chairs and a sculpture of a river god.
Soft gray parquet flooring, used throughout the ground floor, was chosen to tone with the marble.
Dining room
Philip's dining room ideas are just as dramatic. In the dining room, this 18th-century Coromandel screen is hung from the wall for theatrical effect.
Shaking things up further in the dining room is a Perspex stalactite light installation suspended over a pair of wrought-iron-based tables inspired by one owned by Yves Saint Laurent.
Living room
In the double-aspect living room a palette of powder blue and soft gray seating is highlighted with brass-edged occasional tables and a magnificent 1950s Italian bas-relief bronze wall hanging.
Living room ideas were very much designed with plenty of seating for the family of five in mind, who like to entertain.
Main bedroom
The first floor accommodates the main white-on-white bedroom, a walk-in wardrobe and his 'n' hers bathrooms.
Madame de Pompadour sits at the entrance of the main bedroom, which includes a seating area.
Wife's bathroom
The wife's bathroom was inspired by the original Dior shop in Avenue Montaigne.
'This has been a happy project,' says Philip. 'We are still very good friends and that is my best reward.'
Interior designer/ Nicholas Haslam
Photography/ Simon Upton
Text/ Mary Weaver
Sign up to the Homes & Gardens newsletter
Decor Ideas. Project Inspiration. Expert Advice. Delivered to your inbox.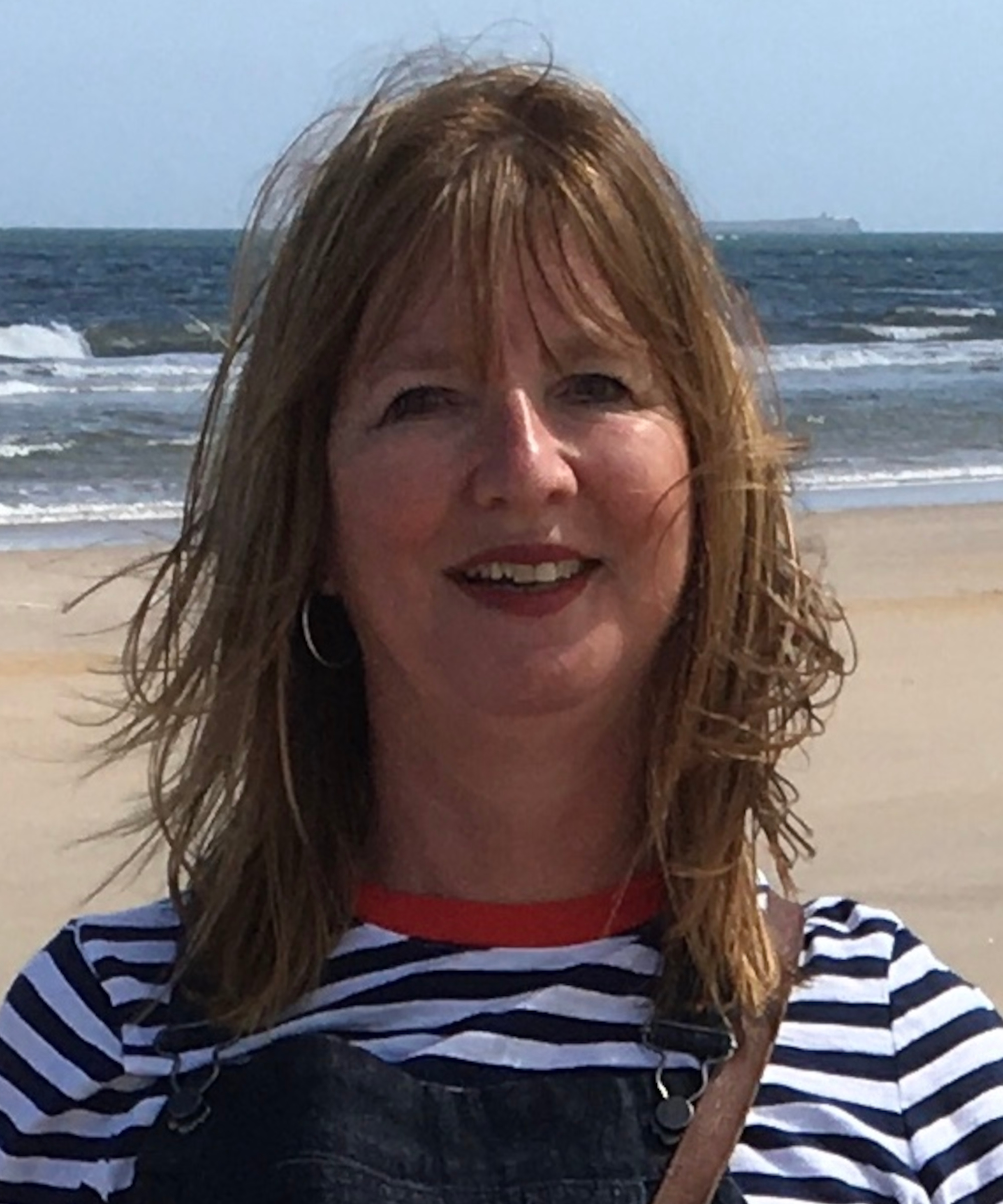 Interiors have always been Vivienne's passion – from bold and bright to Scandi white. After studying at Leeds University, she worked at the Financial Times, before moving to Radio Times. She did an interior design course and then worked for Homes & Gardens, Country Living and House Beautiful. Vivienne's always enjoyed reader homes and loves to spot a house she knows is perfect for a magazine (she has even knocked on the doors of houses with curb appeal!), so she became a houses editor, commissioning reader homes, writing features and styling and art directing photo shoots. She worked on Country Homes & Interiors for 15 years, before returning to Homes & Gardens as houses editor four years ago.