A Virginia home with a world-class arboretum gets a historically inspired update
A house inspired by the work of an historic English architect has been redesigned with its stunning garden in mind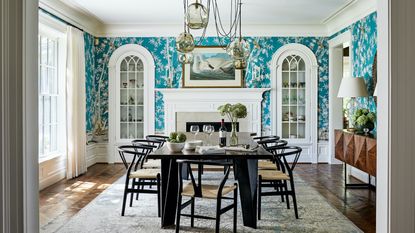 (Image credit: Erika Bonnell Interiors/Stacy Zarin Goldberg)
Sign up to the Homes & Gardens newsletter
Decor Ideas. Project Inspiration. Expert Advice. Delivered to your inbox.
Thank you for signing up to Homes & Gardens. You will receive a verification email shortly.
There was a problem. Please refresh the page and try again.
As well as a 7,500 sq ft house and eight bedrooms, this spectacular Virginia house also boasts a garden that would be the envy of the world's best homes.
'It sits on 100 acres, 38 of which are a world class arboretum with hundreds of rare and beautiful conifers and Japanese maples,' says interior designer Erika Bonnell, who helped the owners redesign the property over the course of a three-year project.
The Loudoun County home, which was built 25 years ago and inspired by the work of English architect C.F.A. Voysey, was in foreclosure when it was purchased by Bonnell's clients, and needed both repairs and an interior update.
'The main source of inspiration for this home was the inspiring panoramic views with the myriad of colors from the arboretum,' said Bonnell. 'Our clients both have very unique design perspectives, but in the end they each wanted a well-curated (nothing cookie cutter), welcoming home that honored the architecture and grounds while representing each of their unique points of view.'
'The foyer, dining room and living room are deeply personal spaces adorned with the client's extensive collection of art, masks, glassware, china, collectables from their travels, and antique and modern furnishings,' Bonnell added. 'We designed the rooms using a predominantly neutral color palette to highlight the scenic views seen through every window of this beautiful property.'
Bonnell gave us a tour of the reinvented property, and showed us how its surroundings influenced the refreshing of its interior.
Arboretum & pool
'The arboretum was designed and constructed over 10 years with many large trees and specimens collected from the Pacific Northwest and brought to Virginia on refrigerated semi-trucks,' explained Bonnell of the original garden ideas.
Its majesty had, however, begun to wane by the time the current owners got their hands on it. 'The arboretum was terribly overgrown with tall grasses and hundreds of rare trees and plantings that were languishing and required several years of intensive work to nurse it back to its mature splendor.'
Now, the arboretum is a thriving home for Japanese maples of numerous colorful varieties, divided by winding paved paths and interspersed with water fountains, seating areas and outdoor sculpture. The garden is also home to a pool area, which is surrounded by layered planting, sun loungers, and an upholstered blue seating area.
Foyer
The fairytale feel of having wandered through a magical forest continues through the front door. As guests enter the home, they are greeted by a decadent double front door, painted a vibrant red and inclusive of large glass panels.
Inside, the appreciation of the history that inspired the building is felt immediately in the foyer. 'An organic-shaped console table flanked by a pair of Voysey reproduction chairs sets the tone for the grand entry,' said Bonnell of the hallway ideas. 'A collection of 30-40 pieces of the client's international art hangs masterfully in the stair gallery and foyer.'
Living room
Beneath the Herculaneum II chandelier by Moooi, visitors can catch their first glimpse of Bonnell's living room ideas. The client's artwork collection makes another statement appearance in this space thanks to large pieces by Spanish artist Eduardo Arranz-Bravo, with colors in the work mirrored in turquoise swivel chairs from the Kristin Drohan Collection.
'The living room was designed to be a gathering and entertaining space for a larger group or for just one to 'sink in' and read comfortably,' said Bonnell. 'First and foremost, the room needed to be comfortable, everything fell into place with that in mind. We selected clean-lined, neutral, comfortable upholstery and drapery to layer in with the existing antiques, statement art and ethnic collectables in the space.'
Dining room
It is in the dining room ideas where the influence of nature and its colors is really felt. 'We chose to create an experience in the dining room by introducing more color and pattern,' said Bonnell. 'A beautiful scenic paper envelopes the room while heavy modern and organic wood pieces furnish the space and create an interesting juxtaposition of styles.'
The white details of the vibrant turquoise wallpaper in the Brighton Pavilion print from Schumacher mirror the white built-in glass cabinets with arched tops, while the brown accents tie in with some of the room's darker accents.
As well as the very contemporary Regina Andrew globe chandelier with drooping cables, a custom dark wood dining table and black chairs add a dramatic contrast. Towards one side, a modern Urbia buffet with a cube relief pairs with the herringbone wood floors and is finished with a statement beaded mirror from Made Goods.
Kitchen
The kitchen ideas are a simpler affair, but it is in this room that one of the key design principles across the home really takes center stage. 'We chose very unexpected, more sculptural or artsy light fixtures throughout the spaces we designed,' said Bonnell. 'This added relief and interest – it almost sets the tone for the interesting mix.' Above the triangular island hangs a highly sculptural black chandelier with three exposed bulbs attached to a floating belt of metal.
Powder room
'There's another ode to Voysey in this little jewel box of a room,' explained Bonnell of her powder room ideas. 'We chose to incorporate a wallpaper design which was created from a watercolor drawing of Voysey's found in the archives of the Victoria & Albert Museum in London.'
The striking wallpaper features a drawing of a golden yellow lion prowling amid light blue foliage on a royal blue background. This vibrant color is used in the painting of the woodwork, while the antique-style wooden vanity is topped with a neutral marble sink.
Interior Design / Erika Bonnell Interiors
Photoraphy / Stacy Zarin Goldberg
Sign up to the Homes & Gardens newsletter
Decor Ideas. Project Inspiration. Expert Advice. Delivered to your inbox.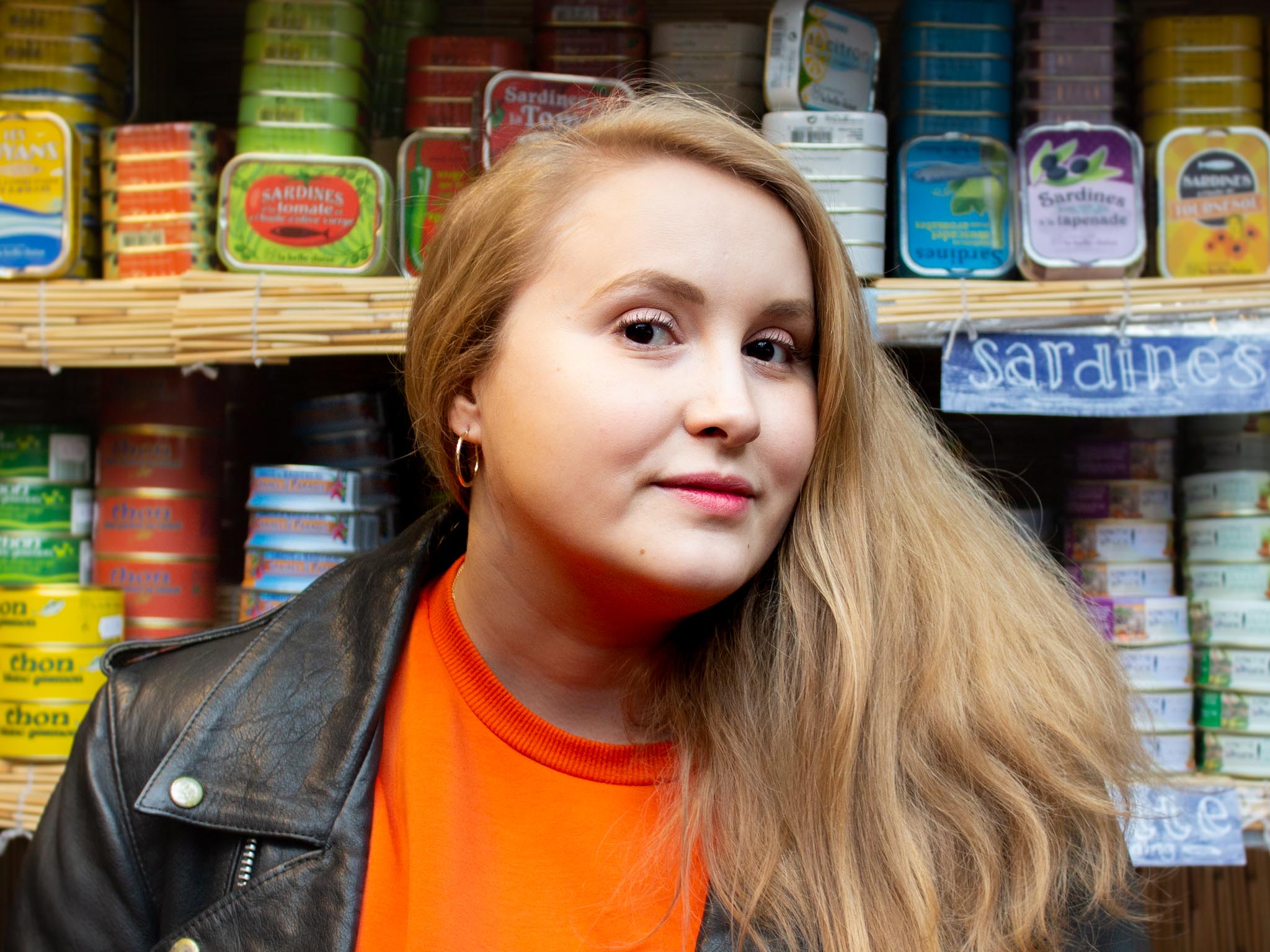 Ailis started out at British GQ, where a month of work experience turned into 18 months of working on all sorts of projects, writing about everything from motorsport to interiors, and helping to put together the GQ Food & Drink Awards. She then spent three years at the London Evening Standard, covering restaurants and bars. After a period of freelancing, writing about food, drink and homes for publications including Conde Nast Traveller, Luxury London and Departures, she started at Homes & Gardens as a Digital Writer, allowing her to fully indulge her love of good interior design. She is now a fully fledged food PR but still writes for Homes & Gardens as a contributing editor.