How sharing your bed with your pet compromises not just sleep, but your health, too
A survey revealing the nation's sleep habits makes for stomach-clenching reading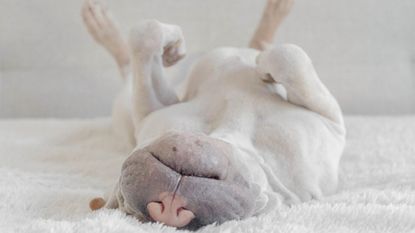 (Image credit: Alamy)
The nation's bad bedroom habits have been revealed in a recent survey*. If you're reading this while eating, maybe finish first. Or for those with strong stomachs, by all means, read on.
According to the report, eating in bed and not showering before bed are the most common bad bedroom habits we share. Not shocked or appalled by this? Perhaps this then: half of all pet owners let their pets sleep on their pillows.
Not gross enough for you? Well, one in three of these pet owners are also worrying that their pets are leaving their body fluids there. And one in five say they have slept on a pillow their pet has passed wind on – though we're not sure how they're monitoring that to get that percentage exact.
Yes, for all the research we put into buying the very best mattress or the best pillow we can afford, and all the investment we make into buying the best luxury bedlinen, it seems we're conversely just as dedicated to abusing them in favor of our animals.
Let's delve deeper. Of those who confessed they let their pets sleep on the pillows, more than half are more inclined to let their pet sleep on their partner's pillow (we're thinking the partners aren't necessarily in the know), whereas one in four will share their own pillow with their pet (love those fur babies so, so much). When questioned further, 45% stated that it's only ever their pet's head that is on the pillow.
The etiquette of living with pets varies wildly from household to household, and even within households, with around half of the H&G office either admitting to allowing their pets in their beds, sleeping with their pets in the bed or coming home to find their pets in their beds.
'I often wake up to find my dog staring lovingly at me from across the pillow instead of my husband,' says Homes & Gardens' Editor in Chief Lucy Searle. 'He has his own bed at the bottom of the stairs, which he knows he's supposed to stay in, but manages to make his way silently upstairs at night and into the bed without waking either of us.
'I can't shut my bedroom door, as I need to listen out for my daughter. He's expressly forbidden from being on the bed by my husband, but... you've guessed it, I'm a little softer, because he's very, very cuddly and cute, which is definitely the problem.'
The Sleep Foundation has some very useful information about sleeping with animals, citing the feelings of comfort and security, improved mental and physical health amongst the benefits. The downsides? Reduced or disturbed sleep ('my dog stretches in his sleep, and every time he does, he kicks me,' says one member of the H&G team.), allergic reactions, and exposure to some rather nasty germs.
'Pets can bring in harmful bacteria, viruses, and parasites as well, putting the families they live with at risk for zoonotic diseases. Zoonotic diseases, also called zoonoses, are infectious diseases that animals spread to humans,' say the experts at Sleep Foundation.
The team at Pizuna Linens, who conducted the research, say that our beds (and bedrooms) should, first and foremost, be haven where we can get a good night's sleep, and that all these bad habits will affect that.
'Initially, all respondents were asked to state how they choose to wind down in the evening, revealing that just over one in three don't get to wind down until they get into bed at night (34%), while almost as many spend the evening glued to technology (33%),' says Aureen Chinchpure, Brand Communications Manager.
'When provided with a list of potential bad bedroom habits, the most common bad germ-spreading habits adopted by adults were revealed to be: eating in bed (71%); not showering before bed (66%); letting pets sleep on the pillows (57%); not changing the bed linen as often as it should be done (if you're wondering how often you should change bedsheets, it's weekly) (48%); and spending an extended period of time in bed when not asleep (10%).
'We found that when people eat in bed, the most common way to deal with any mess made is to simply brush it onto the floor (28% of those who made a mess admitted to this). Additionally, almost half of the single men surveyed admitted they don't change their bed sheets for up to four months at a time (45%).
'By having bad bedroom habits, you're setting yourself up to have a bad night's sleep and therefore, won't be able to function at your best the next day.
'Try to avoid eating in bed so you're not rolling around in crumbs and be sure to have a warm bath or shower before you hop in; not just so your bed sheets are kept as clean as possible and you wake up fresh, but also to further help you wind down for your eight hours.
'Additionally, try to refrain from letting your pets sleep on your pillow so you're not getting irritated by lingering pet fur, or worse. For those who let pets in the bedroom, consider option for bedding that is cotton and of a high thread count as fur and claws will not get easily embedded, its durable and will be able to withstand frequent washes.'
Sign up to the Homes & Gardens newsletter
Decor Ideas. Project Inspiration. Expert Advice. Delivered to your inbox.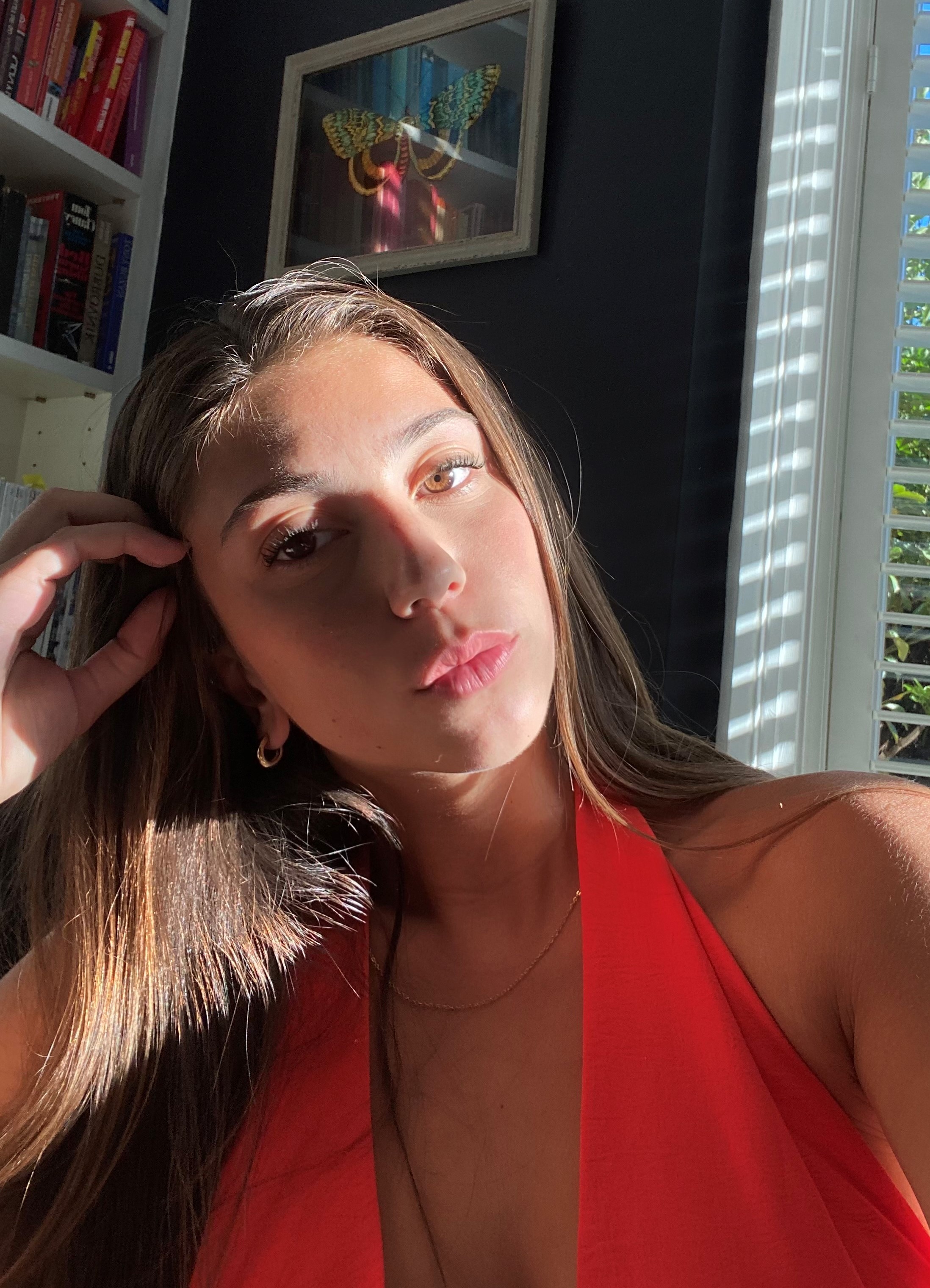 Lola Houlton is a news writer for Homes & Gardens. She has been writing content for Future PLC for the past five years, in particular Homes & Gardens, Real Homes and GardeningEtc. She writes on a broad range of subjects, including recipe articles, reviewing products, writing 'how to' and 'when to' articles. Lola now writes about everything from organization through to house plants. Lola is a graduate student, who completed her degree in Psychology at the University of Sussex. She has also spent some time working at the BBC.