What is a bed sham? Here's why you could be using yours all wrong
What is a bed sham and do you need one for a luxurious bed?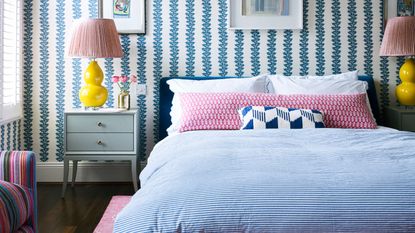 (Image credit: Future PLC / Mary Wadsworth)
If you've spent any length of time browsing bedding online, you will have likely stumbled upon the terms 'bed sham' or 'pillow sham'. But what is a bed sham and how did it get its name?
From accent pillows to coverlets, bedspreads to top sheets, there's a whole world of vocabulary to describe how we dress our beds. One thing's for sure: you can't create a luxury hotel bed feel or enjoy a great night's sleep without the best pillows.
Here, bedding professionals clear up what a pillow sham is and how it's different from a standard pillowcase.
What is the difference between a pillow sham and a pillowcase?
Nolah Mattress CEO Stephen Light says the main difference is that pillowcases are more functional and comfortable, whereas pillow shams are decorative.
'Standard pillowcases are thin fabric envelopes that encase your pillow, keeping it clean. They're often made with smooth, breathable materials for comfort and cooling,' explains Stephen.
'On the other hand, pillow shams are made more for decoration than comfort and cleanliness. They tend to be thicker and often have ornamental features like colors or patterns, trims, textured fabrics, buttons, etc.'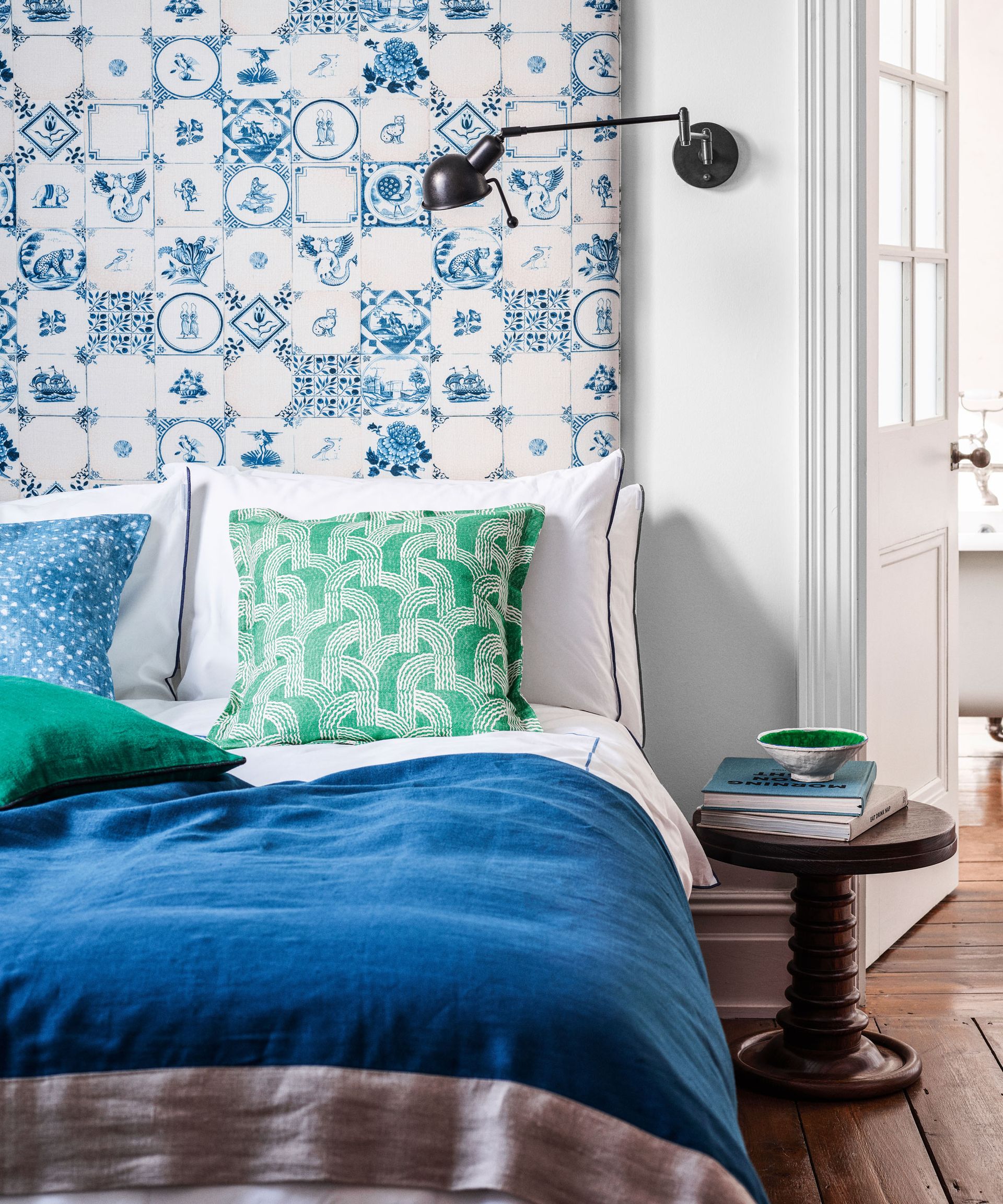 They are also designed differently. Stevey Davis at Cozy Earth says a pillowcase is open-ended on one end, while a sham typically has a slip opening in the back of the sham to conceal the pillow inside.
She says the pillow case protects the pillow you use to mainly sleep on, and a pillow sham is a second pillow, often resting on top when you have made your bed. Like Stephen Light says above, she describes a pillow sham as more of a decorative facade and recommends placing it in front of your sleep pillow, to provide a sleek-looking bed.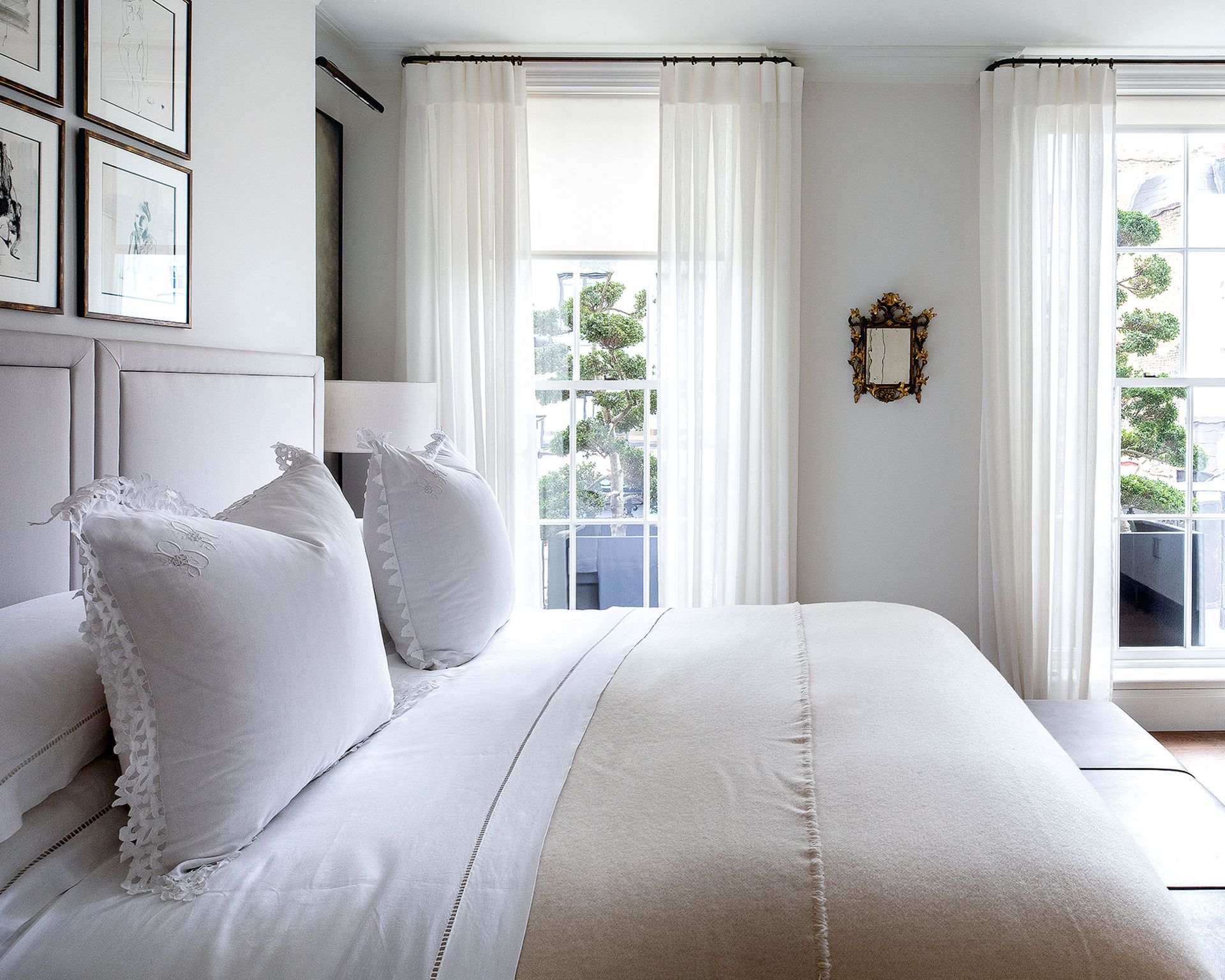 Some duvet sets, at Brooklinen, come with matching pillow shams that are certainly comfortable enough to sleep on, so the main difference is that a pillow sham fully conceals the pillow inside, whereas a pillowcase is more open. Therefore, pillow shams (and pillow protectors) will help stop pillowcases from turning yellow over time.
One reviewer of this linen quilted sham at Brooklinen says that although lots of people don't sleep on their shams, she can't not sleep on them because they're so comfortable.
Shams are a great way to upgrade your own bedding and add more pattern, texture, and comfort, as well as offering a lovely way to make a guest bedroom feel more special.
Where does the sham go on the bed?
'To style a bed, many people use pillowcases for their primary sleeping pillows and pillow shams for the decorative pillows they place in front,' Stephen says. The mattress and bedding expert comments that pillows with pillow shams (also called bed shams) are often arranged to block the standard sleeping pillows from view. They also often go on top of the comforter and other bedding rather than under the covers, as demonstrated above.
The sham can be either stacked on top of a sleeping pillow or layered one in front of the other, it simply comes down to personal preference. You might be questioning what, or who, the extra pillows are for if they're not for sleeping on, and admittedly it does mean taking them off before going to bed and finding somewhere to put them, but additional pillows always make a bed look more finished.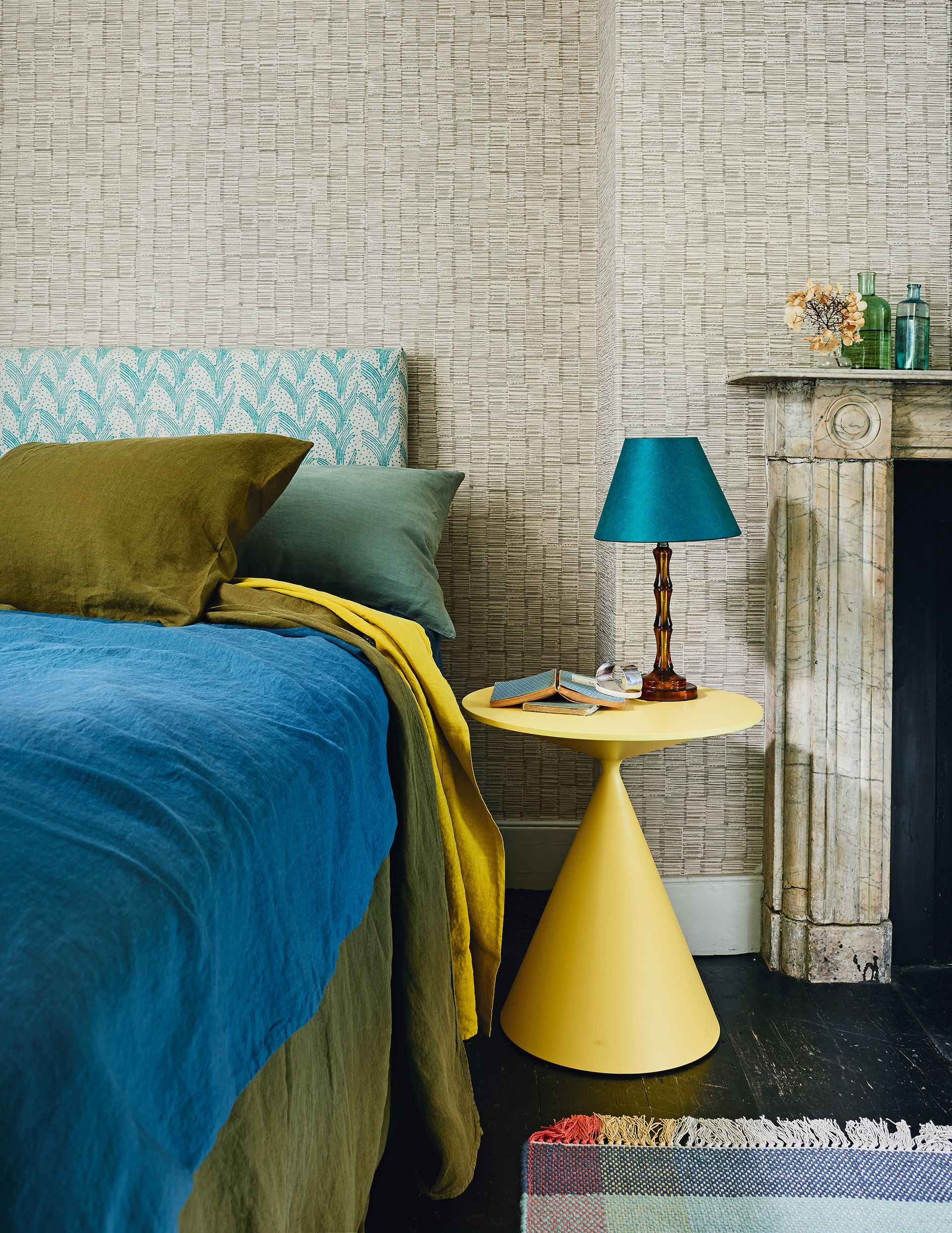 Do people sleep on bed shams?
'When it's time for bed, many people remove the decorative pillows with shams to make more space for sleep,' says Stephen. 'You can sleep with them on the bed, but it may feel a bit cluttered.' If the material of your bed sham is textured or with frills, it's likely to be less comfortable on the skin, so a silk, linen, or cotton pillowcase will help you sleep better.
Unlike a throw pillow, which is purely for aesthetics, a pillow sham can make a normal pillow into a more decorative feature, which you can swap back into a more functional pillow if needed.
How do you put on a bed sham?
'It depends on the design of the bed sham – it may have an envelope closure, buttons, or a zipper. First, make sure you have the right size and shape pillow for the sham,' says Stephen Light from Nolah Mattress.
Why is it called a pillow sham?
Decorative, more embellished pillows with a 'false front' became known as pillow shams because of the impression of a trick or illusion.
Sign up to the Homes & Gardens newsletter
Decor Ideas. Project Inspiration. Expert Advice. Delivered to your inbox.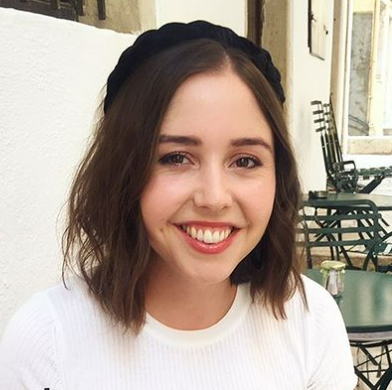 Millie Hurst is the Solved Section Editor at Homes & Gardens. She has six years of experience in digital journalism, having previously worked as Senior SEO Editor at News UK in London and New York. She then gained experience writing for women's magazines before joining Future PLC in January 2021. Millie has written for an array of homes brands including Livingetc and Real Homes and was formerly Senior Content Editor at Ideal Home before taking on the position of Section Editor with Homes & Gardens. She has written and edited countless features on home organization, decluttering and interior design and always hopes to inspire readers with new ways to enjoy their homes. She lives in Sheffield, South Yorkshire and loves to weave nature-inspired decor and nods to time spent in Italy into her own home.