Designer Profile: Victoria Sass
Award-winning, Minneapolis-based interior designer founded Prospect Refuge Studio in 2015. We ask about her design philosophy and inspirations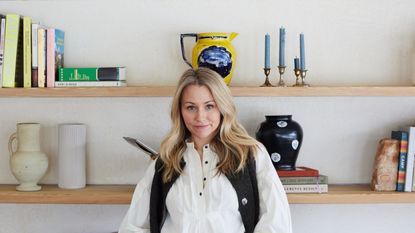 (Image credit: Victoria Sass (Wing Ho))
After a decade of experience in the design community, Victoria Sass opened Prospect Refuge Studio, taking on both commercial and residential projects.
Victoria says that her approach to design molds to suit her clients, the architecture of the property in question and, of course, the site, though her personal aesthetic – layered, packed with pattern and rich color and beautifully layered – is a thread that runs through her projects. It also channels a childhood in the bohemian surf town of Santa Cruz and an architectural education in Copenhagen.
Victoria calls herself a Midwesterner at heart, and it's where she's chosen to base her award-winning studio. Here, in conversation with Victoria, we learn more about her passion for interior design.
1. When did you found your own studio?
'I founded Prospect Refuge Studio in 2015 after nearly a decade in design, and we have grown since! Interior design is all I've ever done, although in several different forms. I've worked for architecture firms who specialized in casino complexes, freelanced for commercial developers, spearheaded historic renovations, designed retail flagships for multi-national sportswear companies, and so on.
'In 2015 I decided I wanted to spend the rest of my career designing carefully crafted and concept rich residential properties. And the rest is history.'
2. Where does the name 'Prospect Refuge' come from?
'I named our studio after my favorite design philosophy, prospect-refuge theory, which explains why people prefer certain environments over others, feeling most comfortable in spaces where there is a sense of protection (or refuge) as well as views onto the outside world (or prospect.)
'Learning about this theory was my first "aha" moment in my formal design education, learning that design runs deep in our psyche and our common experience. It felt like such a powerful tool for good and that's what I wanted to spend my life exploring.'
3. Where your key design philosophies?
'At Prospect Refuge Studio, we operate on a holistic, narrative approach to design, which means developing a strong concept and telling a clear and cohesive story through objects, space, and materials. We're attuned to how people move, feel, and live within their homes.
'We have a commitment to craftsmanship, evident throughout our portfolio of work. No matter how old a home is, its location, or even its size, a Prospect Refuge home is a place where people feel a sense of belonging.'
4. What your most daring design choices?
'I think the feeling of risk is directly related to the depth of your design education and how well you know what you are really trying to accomplish in your project.
'Our role as professional designers is to help homeowners have a better understanding in those two areas so it doesn't feel like a risk, but rather an exciting move in the right direction.
'We research historical design precedents and share developing creative movements so our clients feel educated and informed, all while helping them identify the elemental needs they are looking to address through a new or renovated living space.
'That being said, color is always a good place to experiment. It is so powerful. Keep one foot in and one foot out of your comfort zone, it's where you'll see yourself grow the most.'
5. What is your process when approaching a new project?
'The first thing I do is open myself up and absorb everything I can about the project. That might mean walking the property of a future home and inhaling the landscape or spending time on the city streets that surround an older home.
'It always, always, means immersing myself in the homeowner themselves: what they are searching for, what emotions they are trying to nurture in their lives, the true motivation for the project beyond shelter and safety.
'Then we break it all down into a concept and a common vocabulary for our team and the homeowners to use as a tool throughout the project.'
6. Where do you look for inspiration?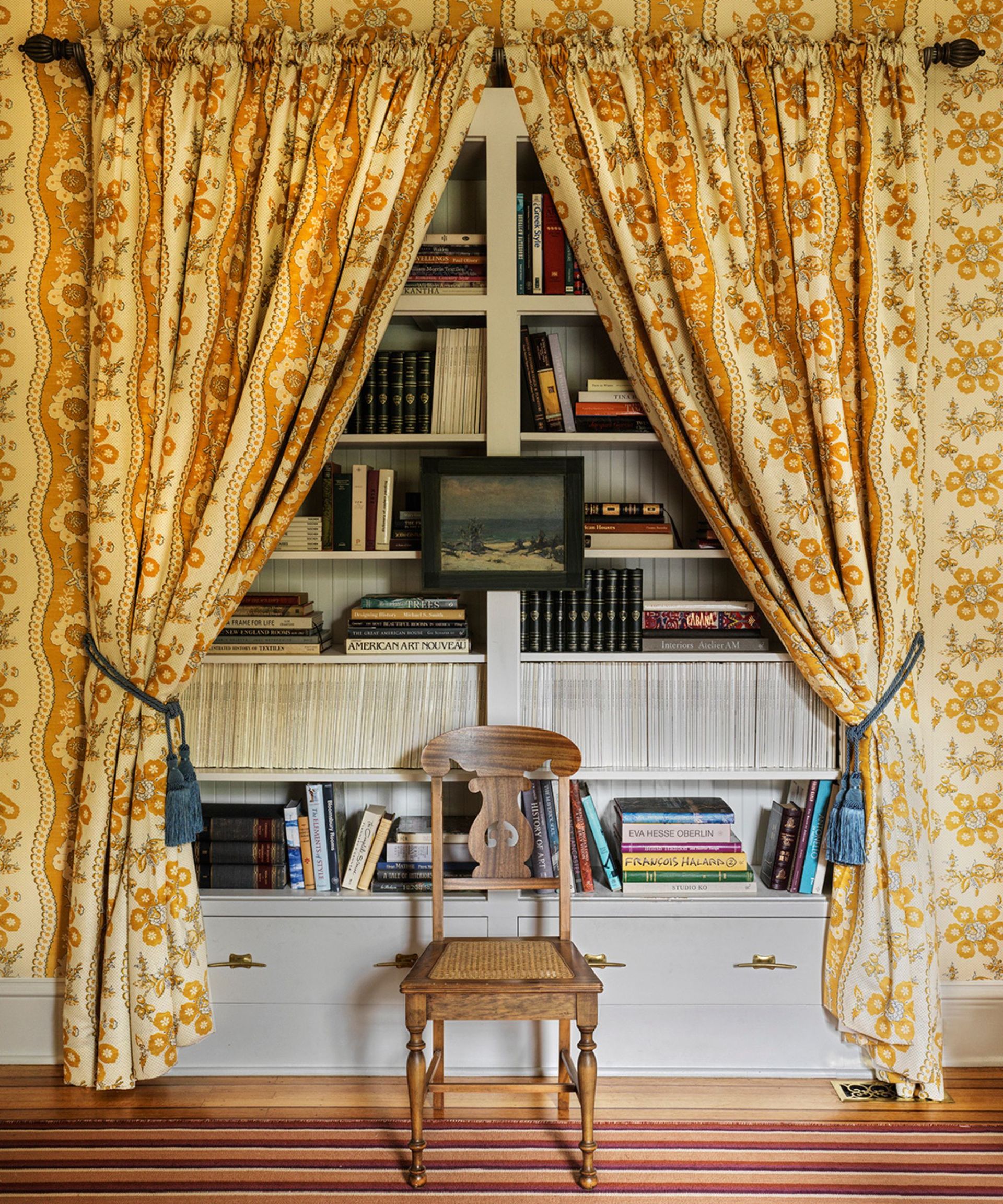 'I love to look at niche historical references and reinterpret them for contemporary spaces. For instance, I am revisiting this academic text from the 1900s about drapery and the art of draping.
'It's fascinating to see how much of that art (and it really is an art in the right hands) is no longer a part of current-day design. There are so many fields within the world of interior design to dive into and be inspired by, it could be antiques or fibers, patterns, or regional vernacular architecture – it's endless!
'I think that a sense of exploration influences my personal design style, and an enthusiasm for a new take on an old idea.'
Lucy Searle has written about interiors, property and gardens since 1990, working her way around the interiors departments of women's magazines before switching to interiors-only titles in the mid-nineties. She was Associate Editor on Ideal Home, and Launch Editor of 4Homes magazine, before moving into digital in 2007, launching Channel 4's flagship website, Channel4.com/4homes. In 2018, Lucy took on the role of Global Editor in Chief for Realhomes.com, taking the site from a small magazine add-on to a global success. She was asked to repeat that success at Homes & Gardens, where she has also taken on the editorship of the magazine.