How I encourage my clients to make sustainable choices in their interior design
As an interior designer, I'm aware that I must push for sustainable decor whenever I can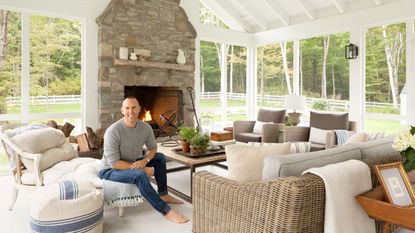 (Image credit: Joshua Smith)
In my design practice, I care deeply about not just transforming spaces, but transforming lives. With so much of what I talk about centered around wellness and feeling good in our homes, I felt called to start really thinking about how we feel good in our homes while doing good for the planet.
As I reflect on my healing journey, I'm brought back to my early days growing up in the Texas countryside. I had no idea back then how big of a role nature would play in my healing process, and ultimately, my life's work. Fast forward to my twenties and living the fast life in the city – I was disconnected from nature and in need of some deep healing. And there she was, Mother Nature with her open arms offering me the spiritual healing I needed at the time.
Eventually I found myself back in the country and over the years I've been blessed to have had the opportunity to live in some beautiful country settings all over the United States, from Texas to Vermont. It's been during my time spent in the country that I've gained even greater reverence for the divine in nature. I began to ask myself, what I am doing to give back? What am I doing to contribute to the healing that Mother Nature, or the environment, needs right now?
So as an interior designer, there was an intentional decision to simply start getting curious… to start asking questions, exploring options, and sharing what I've been learning with my clients.
We're starting to hear the word 'sustainability' a lot more in the interior design world, and for good reason. The people are talking and we're fast approaching a conscious, values-based consumer culture. Sustainability is a big umbrella term that can feel overwhelming, and what I hear the most is 'where do I start being sustainable at home?'.
It helps to think about 'the shades of green', and to start by identifying where you are on that scale. Then from there, making choices that will move you to darker shade.
The important thing to remember is just start somewhere. Here's some concepts that I'm now using in my practice to help clients start making sustainable choices for the home. It's with these mindful eco decor considerations that we begin to move the needle towards a darker shade of green.
Buy well, buy once
This concept is one that I use to set the expectation when discussing furniture selections with my clients.
Investing in high-quality furniture may be more of an upfront cost, but over time it pays off, reducing the need for replacing pieces down the road.
So not only is it a long-term money saver, but it's a step in the right direction towards minimizing the throw-away furniture culture. When buying new furniture for the home, it's important to think ahead and select pieces that not only work for your life now but will into the future.
Repurpose
One of the easiest ways to make sustainable design choices for the home is by incorporating and decorating with antiques.
When we reuse and repurpose furniture and décor that already exists, we keep valuable resources from being used to create new pieces.
Mixing the old with the new is something that will never go out of style and is a chance to have fun and create a unique and personalized interior. It's a beautiful thing when we give new life to something old and forgotten.
Next time you find yourself in need of a 'new' piece of furniture, consider exploring your local antique shop or a site like Chairish.
Know your source
Our consumer culture today is nothing short of overwhelming. With all the choices we have right at our fingertips, it's easy to just get the first thing that pops up in your search bar.
But on the flipside to this, we can dig deeper and educate ourselves on how to be a conscious consumer. With many brands and retailers focusing on areas like ethics, sustainable materials, locally made, reducing carbon footprint, and various health considerations – it's more important than ever that we really do our research and know how to source sustainable furniture from sources that are doing their part to combat environmental issues.
One thing that helps is getting to know your labels for 3rd party sustainability focused certifiers, like Forest Stewardship Council (FSC) and OEKO-TEX®.
Every little bit counts
There are many small, simple changes that we all can start making today. Things like switching to LED light bulbs and investing in energy-efficient appliances may seem like a no-brainer to many nowadays, but let's not forget our collective power when making these choices, no matter how commonplace they mean seem.
It's also important to consider the day-to-day products you use in your home. Making the switch to eco-friendly cleaning products or using cloth napkins made from sustainable fabrics instead of paper, for example, are both small changes that can have a big impact the more people make the switch.
Sign up to the Homes & Gardens newsletter
Decor Ideas. Project Inspiration. Expert Advice. Delivered to your inbox.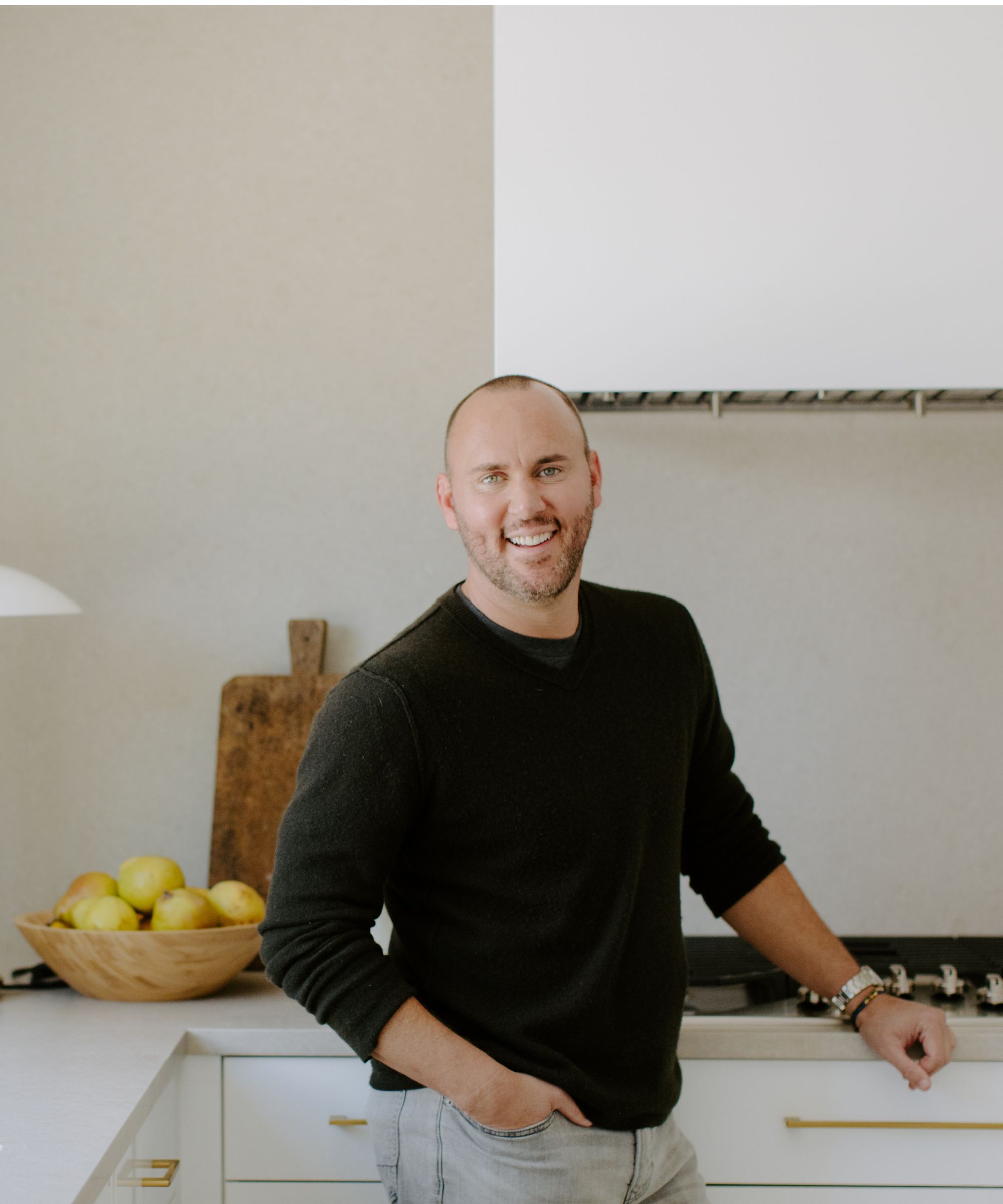 Founder and Principal Designer, Joshua Smith Inc
New York based interior designer, life coach and meditation teacher Joshua Smith began his journey with an eight-year tenure in residential real estate in his home state of Texas. After graduating from the New York School of Interior Design, he joined Steven Gambrel, an influential interior design firm specializing in high-end residential and commercial commissions worldwide. It was the inspiration he needed to create Joshua Smith, Inc. in 2013, earning national accolades.