Eco decor – 10 beautiful, sustainably-designed room ideas
There is an alluring organic luxury about these eco decor schemes – all crafted with pieces focused on being natural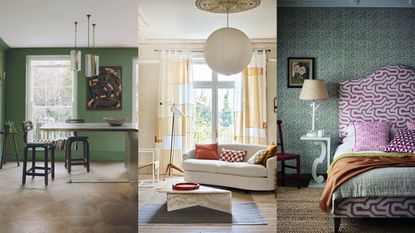 (Image credit: Francesca's Paints / Future/Jake Curtis / Rapture & Wright)
Whether you're invested in eco decor because you're dedicated to make your home more sustainable or you just love the natural materials and processes created by low-impact products, these rooms will inspire you.
Created with a compilation of brands that are noted for their eco credentials, the rooms make it easy to be sustainable at home.
Eco decor
Providing you plenty of ways to shop sustainably, our selection of products and brands have been chosen for showcasing eco decor in a way you may never have seen before.
1. Make an entrance eco-friendly
If you are looking for entryway ideas that have an eco-spin, this space is a great place to start. Textile off-cuts produced the beautiful wall covering and artwork, both Aeand, though you could make your own using upcycled sustainable fabrics.
The other star of the show – the pink rug by Ochre – got its color from natural dyes. The walls are in Smooth WHI-05 clay plaster by Clayworks, and the Migo stool by Pascal Hien at Benchmark Furniture.
2. Introduce textural elements
Using texture in interior design is a wonderful way to show off natural materials. A striking vintage console by Anna Unwin, which demonstrates the beauty of sourcing pre-loved furniture, and sculptural vases made from recycled paper pulp by de la jardin are set against a textural wallcovering (Synamay wallpaper in Chalk, a roll, Mark Alexander) fashioned from natural leaf fiber.
3. Choose natural paints for walls and trim
When shopping for paint finishes for your home, it's vital to look for eco paints, which have minimal environmental impact, components that are biodegradable, and either zero or only a tiny amount of VOCs, making them better for our health, too. The good news? You don't need to compromise on color: eco paint finishes come in a vast range of beautiful shades. Here, the main color used is Muddy Boots and the green is Secret Room, both in Claypaint by Earthborn.
4. Choose fabrics that are upcycled
Window treatment ideas can be eco-friendly. Here, light flows in through naturally-dyed antique French linen and upcycled cotton curtains by Marram. Ethical furniture, including the Hugo sofa, upholstered in Bowie in Parchment by Larsen, Kingcome, and breathable paint add to the room's green ethos. The walls in are Quiet limewash paint from the Visual Silence collection by House of Grey x Bauwerk, Bauwerk. Rice paper shade, Hay at Skandium.
5. Look for eco decor made from recycled materials
Choosing a rug? As well as considering those made from sustainable materials, why not look at rugs made from recycled, discarded plastic?
Committed to having a positive impact on the planet, Weaver Green was created to help clear up some of the 35 billion plastic bottles that end up discarded every year. Founders Tasha and Barney Green came up with a solution for this practical, robust material to be given a second life as a useful and practical yarn made into products for our homes.
It took seven years to create the perfect textile for recycled rugs, cushions and throws, which is also machine washable, environmentally friendly and suitable for indoor and outdoor use. 'In the last three years we've recycled close to 200 million plastic bottles,' they say.
6. Wonder walls
Wall decor ideas can be incredibly exciting, as we found when investigating the best eco decor ideas. Here, Clay plaster by Clayworks and a wallpaper constructed from recycled sari silk and abaca fiber (AT27 Atelier wallcovering, Omexco) are a stunning and sustainable pairing.
7. Look for ways to make your kitchen eco-friendly
If you are looking for sustainable kitchen ideas, one easy option is to use eco paint for the walls.
Founded in 1996 by expert colorist Francesca Wezel, Francesca's Paints' hand-mixed paints continue to delight designers and those in the interiors world. Sustainability and environmentalism is at the heart of the company's ethos and practices; the eco-friendly limewash and eco emulsion are entirely plastic-free, solvent-free and breathable, and so have a positive impact on our homes, health and environment.
8. In all directions
One way to ensure your sustainable bathroom ideas are achievable and beautiful is to look to reclaimed materials. Here, reclaimed cement tiles (Duo green stripe tiles, Otto Tiles & Design) create an irregular patchwork underfoot – an interesting backdrop for handcrafted furniture made from sustainably sourced wood by a British furniture maker. The walls are in Retreat limewash paint from the Visual Silence collection by House of Grey x Bauwerk, Bauwerk.
9. Make bedtime earth-friendly
A beautiful bed composed of natural fibers and recyclable materials is the ultimate place for rest. The Haldon bed is from Naturalmat; the headboard upholstered in Reclaim Reversible Monochrome fabric, Kirkby Design. A dainty pendant light – the Soren light at Pinch – formed using banana fiber is perfect for night-time reading while curling up in ethically sourced bed linen by Bedfolk. Sweet dreams.
10. Choose wallpaper and fabrics that are eco-gorgeous
Whether you're looking for fabric or wallpaper ideas that are eco-friendly, it's worth investigating the processes the company uses to check their credentials.
Environmental sustainability has been at the core of every decision at Rapture & Wright from the beginning, in 2004. The aim has always been to develop a low-impact, in-house production studio, hand-printing fabrics and wallpapers while leaving the smallest possible imprint upon the environment.
Its sustainable product starts with the raw ingredient – flax, a hardy plant that, unlike cotton, requires few pesticides, fertilizers and little irrigation to grow. In 2018, Rapture & Wright developed a new ecological print waste treatment system, designed to break down print waste within the natural environment through a series of living ponds. New habitats for indigenous wildlife were created as part of this system. It is currently installing solar panels, which means the company will be off grid for 10 months of the year, further reducing its impact on the environment. And its sustainability aims continue into the future, with the ultimate goal of self-sufficiency by 2030.
On top of all these reasons to admire the brand, we adore the colorful and uplifting designs.
What is eco-friendly decoration?
Eco-friendly decoration includes sustainably created products, made from natural materials with no to minimal impact on the environment. Eco-friendly decoration can also, however, include upcycled, recycled or repurposed materials and furnishings that can be reused rather than put into landfill.
How can I decorate in an eco-friendly way?
First, decide whether you have to buy anything new at all. Perhaps you can reuse, repurpose or upcycle something you already own, or something you can find in an antiques' market or salvage yard. This includes anything from fabrics to upholstery. Look carefully at the timber you buy – is it sustainably sourced? Look to low VOC paint for walls, and decorate with plants wherever you can.
Sign up to the Homes & Gardens newsletter
Decor Ideas. Project Inspiration. Expert Advice. Delivered to your inbox.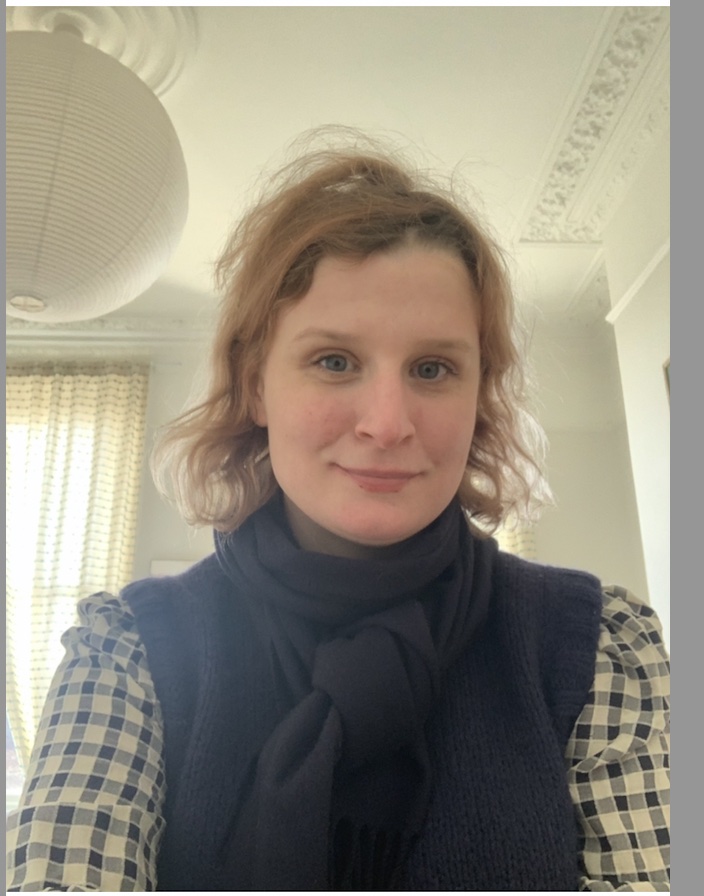 Kiera is a freelance stylist and writer. She has been working in journalism for over a decade. Before embarking on her freelance career, Kiera worked as the Style Editor of ELLE Decoration, the Interiors Editor of House Beautiful, and as Stylist at Homes & Antiques magazine. She loves planning and understanding how a decorating scheme comes together, and has a passion for patterned wallpaper and fabrics.