10 ways to shop sustainably for your home
Try these sustainable shopping ideas to furnish and accessorize your rooms the greener way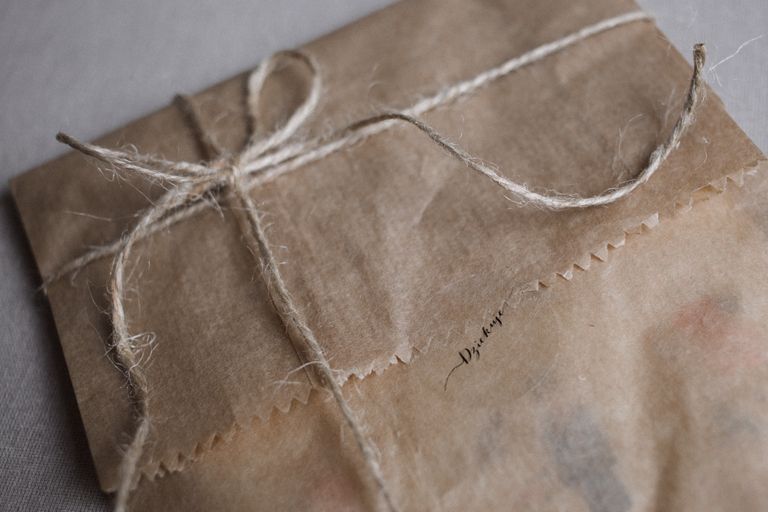 (Image credit: Unsplash/Freestocks)
How do you shop sustainably for your home? Buying items for interiors as well as the backyard is essential as well as pleasurable, but many of us want to reduce our impact on the planet as we do so while maintaining the style, comfort and functionality of all our spaces.
See: Eco home improvements – how to make your house greener
'As an ethical and holistic designer, every decision I make has an environmental or social impact, so I am rigorous when it comes to selecting "better" products for my clients,' says Maria Tibblin, Holistic Design Director, Maria Tibblin. 'Whilst we can't always be perfect, and sometimes the information we need is not clearly presented or available, the more we ask retailers and suppliers the right questions regarding product origins and how they have been made, it will inevitably impact the products they choose to stock and sell.'
We've put together the top sustainable home options to consider next time you're shopping.
1. Choose sustainable furniture for interiors and the backyard
When you're choosing furniture whether for inside or the backyard, there are a whole host of options. You might want to take the re-use route and shop for secondhand pieces at auctions or in store. Items might not start off just right for your interior, but you can give them a makeover, or call on local restorers and upholsterers to update them or enhance comfort.
Consider, too, items made with what could have become rubbish. 'Forging unique designs from materials that would otherwise have ended up in landfill is one of the most sustainable choices we can make,' says James Barker, Managing Director at Barker and Stonehouse. 'Reclaimed, recycled and recyclable furniture not only minimises waste, but it has a much lower carbon footprint too, as the energy that would have been required to harvest or create that material anew is saved.
'Reclaimed furniture also has the benefit of introducing character to any space through the story it tells. Every bump and groove are part of its unique history.
'Recycled plastics can also be turned into high-quality fibers that make fantastic fabrics and fillings for upholstered furniture. Our Big Blue sofa (above) is a perfect example of this, with the fabric made entirely from plastic bottles and the fiber cushions from plastic waste gathered from oceans.'
2. Shop a sustainable mattress
To shop sustainably for the bedroom, it's important to consider what a mattress is made from as well as think about what happens to it at the end of its life. Over 20 million mattresses are destined for landfill in the US per year, while the figure in the UK is 7.5 million, according to The Furniture Recycling Group. Think ahead when you buy and look for a mattress that's fully recyclable.
Eco-friendly mattresses may be made using materials such as cotton, linen, wool, latex – which is also a natural material – or bamboo, which could be combined with coils, depending on the mattress design. Some manufacturers are also making use of fiber made from recycled plastic bottles in their mattress designs, keeping the waste out of landfill and oceans. A word of caution, though: do check before buying exactly what the mattress is made from as terms such as eco and natural can be used in vague ways.
If you particularly want an organic mattress, look for the Global Organic Textile Standard (GOTS), and the Global Organic Latex Standard (GOLS), which have strict criteria for the whole supply chain.
3. Make lighting eco-friendly
It's become far easier to pick lighting that has less of an impact on the planet over recent years – both for interiors and for the backyard.
'For inside the home, the two main eco-friendly lightbulbs available are LED and CFL,' explains Matthew Currington, Technical Director, The Lighting Superstore. 'Despite initially costing more than the traditional bulb, both are great for the environment as they last significantly longer – CFLs around nine years and LED up to 22 years – are much more energy efficient and you'll end up saving money in the long run.
'For outdoor use, LEDs are another great option to make your outdoor lighting eco-friendly and work great for those who lack natural sunlight.
'However, if your garden is a sun hotspot, solar garden lighting ideas are the ultimate green alternative. It's easy to install and requires little maintenance, and there are plenty of ways to incorporate solar lighting.'
4. Focus on the bathroom
Buying sustainably for the bathroom might not come immediately to mind when you're fitting it out, but you can take steps to make a revamped room a more eco-friendly space.
Look for fittings that can be recycled at the end of their lives and those that are made using recycled materials, such as the baths, basins and shower trays at Kaldewei (above) where they are manufactured from 100 per cent
recyclable steel enamel, a percentage of which has also been recycled. Invest in designs that cut water use as well, including toilets, faucets and showers.
Don't forget the ventilation fan in each bathroom either. Look for models with Energy Star certification.
5. Select eco appliances
Pick home appliances that are built to last, save energy – and in the case of laundry appliances and dishwashers, water, and that conserve natural resources. Look for the Energy Star label for choices that will better protect the environment as well as saving money and check the EnergyGuide label. Look at the energy rating – which now runs from A to G – if you're buying in the UK.
It's worth paying attention to the repairability of the appliance you're considering. Check or ask how long spare parts are stocked for in order to keep your machine out of landfill for longer, and pick a brand with a reputation for products that last.
6. Factor in window dressings
Plastic bottles aren't just getting a second lease of life in mattresses (see above). It's possible to get shades made using fabric that's woven from recycled bottles to dress the windows in your home.
If it's plantation shutters you prefer, opt for those made from wood, but make sure the timber comes from a sustainable source. Look for FSC certification.
Opting for drapes or shades made from organic cotton, or linen, hemp, natural bamboo fiber or wool can also be a sustainable choice. Check for Oeko-Tex and GOTS certification (see 7, below, and 2, above).
7. Focus on eco flooring
Choose reclaimed wood flooring or tiles and you can enjoy a floor that already has rich character plus keep the materials someone else no longer wants out of landfill. It's important to verify the flooring has been ethically sourced, however. Only buy from a reputable provider. For new wood flooring, meanwhile, look for FSC accreditation which will show the timber comes from responsibly managed forests.
Cork flooring is another sustainable choice and it will feel pleasant to bare feet as well as providing sound insulation. Alternatively, consider linoleum like Forbo's Marmoleum which is made from natural raw materials.
If you prefer carpet underfoot, you might want to look out for the Cradle to Cradle Certified Product Standard, which is a globally recognized measure of safer, more sustainable products.
8. Pick out sustainable bedding
For maximum eco points, opt for natural fabrics for the bed. 'One hundred per cent natural cotton and linen are a more sustainable option than a synthetic mix,' says Jo James, founder of Bedfolk. 'These natural fibers are durable and long lasting so encourage a "buy once, buy well" mentality. Good quality cotton and linen sheets get softer with use and when they eventually reach the end of their life, they are easily recycled as a 100 per cent natural product.'
It's important to think about the whole process, though, and not just the materials. 'If you are looking for sustainable bedding then you need to check for an ethical manufacturing environment,' Jo says.
'If you can see an Oeko-Tex certification, this proves that the end product has been manufactured following a strict code of conduct, ensuring as little environmental impact as possible,' explains Jo. 'This includes not using certain dyes and colorings, pesticides and other harmful substances.'
9. Buy locally
Many of us aim to shop locally as much as we can for food, supporting local growers and their staff, and reducing the impact on the environment that comes with transporting food over long distances. But don't forget you can act the same way when it comes to your home, shopping more sustainably.
'During the pandemic, many of us have spent valuable time at home and learnt that having beautiful things around us is important for our wellbeing,' says Maria Tibblin, Holistic Design Director, Maria Tibblin. 'I'd encourage people to look for and commission local designer-makers, artists and artisans for one-off pieces. These are made with great care and love, and orders placed with them help to ensure many vital craft skills are kept alive.'
10. Choose eco-friendly cleaning products
In a home with furniture, soft furnishings and fittings that promise maximum sustainability, you'll likely want to clean with products that are green as well. Go for ranges that won't damage the environment and that come in eco-friendly packaging, too.
In the UK, Delphis Eco has EU Ecolabel accreditation, which is awarded to products meeting high environmental standards throughout their lifecycle from raw material extraction to production, distribution and disposal. Meanwhile, Ecover offers all-purpose cleaner, cream scub and floor soap along with laundry and dishwashing options that are biodegradable and come in recyclable bottles most of which are manufactured using its own plastic made from sugarcane and post-consumer recycled plastic.
Sarah is a freelance journalist and editor writing for websites, national newspapers, and magazines. She's spent most of her journalistic career specialising in homes – long enough to see fridges become smart,
decorating fashions embrace both minimalism and maximalism, and interiors that blur the indoor/outdoor link become a must-have. She loves testing the latest home appliances, revealing the trends in
furnishings and fittings for every room, and investigating the benefits, costs and practicalities of home improvement. It's no big surprise that she likes to put what she writes about into practice, and is a serial house revamper. For Realhomes.com, Sarah reviews coffee machines and vacuum cleaners, taking them through their paces at home to give us an honest, real life review and comparison of every model.