'You'll never be bored!' Interior designer Laura Gonzalez reveals the inspirations behind her charming schemes
Architect and interior designer Laura Gonzalez tells us how her love of fabric brings everything she does to vibrant life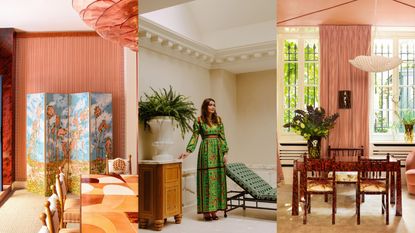 (Image credit: Stephan Julliard)
Laura Gonzalez created something of a sensation at Paris Deco Off 2022 with a stunning collaboration with Schumacher at her gallery. The Homes & Gardens team was particularly charmed by the warmth, clever use of pattern and gorgeous color combinations that Laura used to decorate the space.
That visit prompted us to ask Laura what has inspired her during her career, and she gave us some very personal interior design tips, which we share, below.
Since founding her own practice in 2008, Laura – named Maison & Objet's Designer of the Year 2019 – has captured hearts and imaginations with her bright, joyful design schemes. She has worked for hotels, such as Saint James and Maison Malesherbes in Paris, major fashion houses Cartier and Christian Louboutin, and has her own furniture collection of quirky, upbeat limited-edition chairs, tables, lights and ceramics, plus a very special gallery on Rue de Lille in the chic district of Saint-Germain-des-Prés.
Select pieces by Laura are available from The Invisible Collection and 1stdibs.
1. My love of fabrics started in childhood
'I have always had a love for fabrics – even as a child I had Pierre Frey motifs decorating the walls of my room, which has deeply influenced my style. Their texture, colors and patterns are the essence of my designs, helping to make each of my projects unique, because with fabrics, the possibilities are endless.'
2. I look for an ensemble of fabrics
'Usually, I don't look for a specific fabric so much as for an ensemble of them, which I can combine and blend elegantly while harmonizing with the other furniture and accessories in the room.
'In my new Paris gallery (above), for example, I have used Schumacher fabrics to create a cozy ambience: the sofa is upholstered with a Palermo mohair and cotton velvet to lend softness, the walls covered with Tarnby Stripe in a deep coral, its unusual textured cotton weave working perfectly with the bobbly handmade Bosphore wall lights I designed with Jean Roger's ceramic workshop in Paris.'
3. I always add a joyful burst of sunny color
'There are always a few bright bursts of color in my design schemes: the gallery particularly reflects who I am, with its vivid orange, pink, green and yellow tones, because growing up in the sunny South of France has always given me an appreciation for light.'
4. I love to use tradition French craftspeople
'Thanks to the very honest human relationships I have developed with craftsmen deeply immersed in traditional French decorative arts techniques, I have created wonderful pieces, such as the Beau-Jour coffee table with its enamelled hand-painted lava stone top and base woven with traditional French cord by artist Véronique de Soultrait, mottled vases covered in shells by Thomas Boog and hand-painted screens with François Mascarello.'
5. My aim is to create charming but welcoming spaces
'When people walk into a space I have designed, I want it to feel warm and welcoming, somewhere they can rest while being charmed by the place. For the gallery, I have tried to give it a cheerful, vibrant vibe, like a celebration, because I believe color and pattern give rooms personality.
'My goal is to create spaces where there is always something to catch your eye. You will never be bored!'
Sign up to the Homes & Gardens newsletter
Decor Ideas. Project Inspiration. Expert Advice. Delivered to your inbox.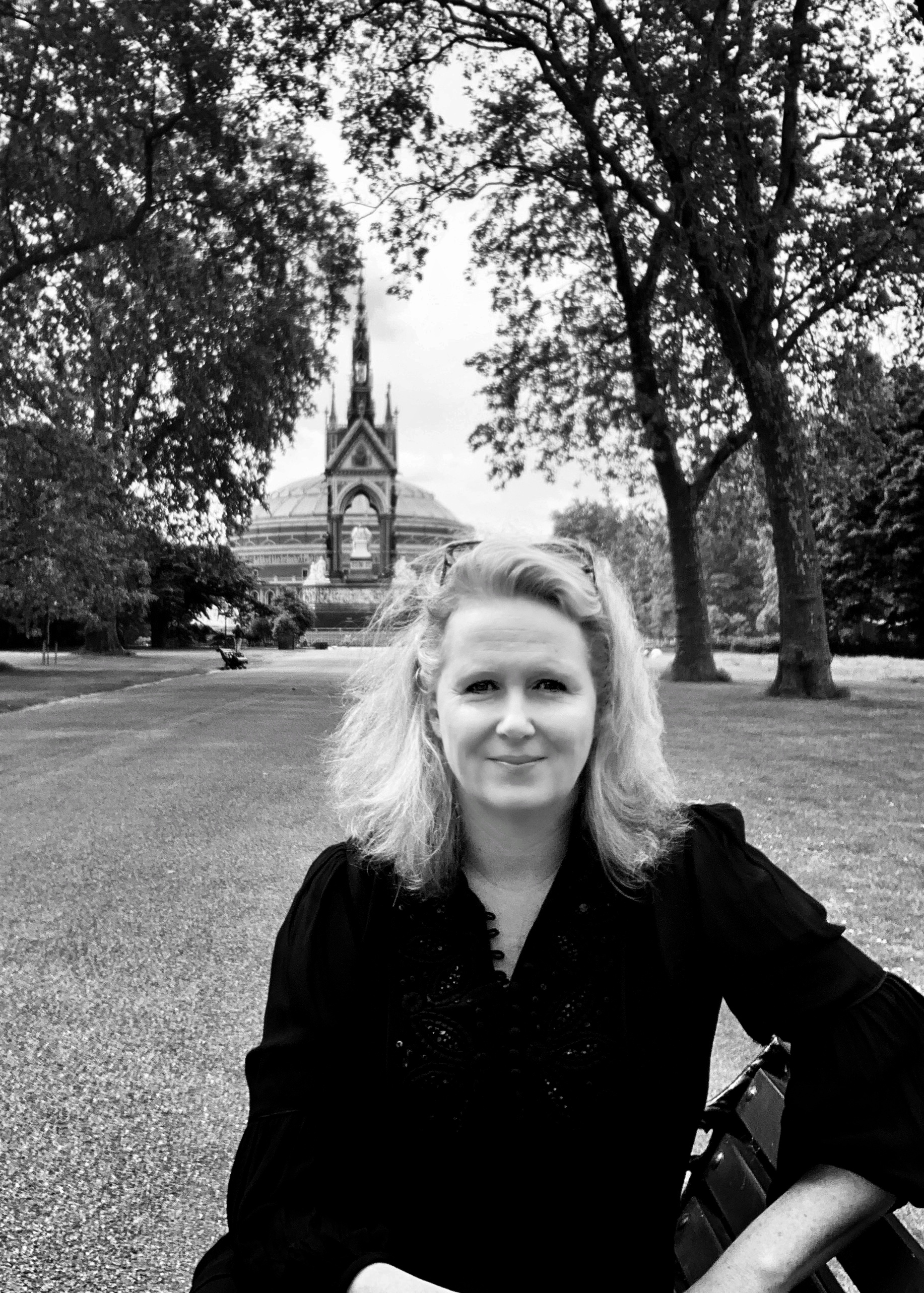 For more than two decades, lifestyle journalist, international contributing editor and author Fiona McCarthy has been covering interiors, gardens, fashion, beauty, food and travel for leading newspapers, design titles and independent publications around the world, especially the UK, Australia and US*. Whether it's writing about a designer or owner's thought process behind creating a unique interior, the ethos for a new table or chair, or the incredible craftsmanship of an artist or maker, Fiona's particular passion is getting to the emotional heart of a story, understanding what makes a new idea or space relevant, and important, for now. Australian-born but London-based for almost thirty years, Fiona's constant curiosity, love for learning and lifelong interest in architecture, history, art, music, dance, theatre, food (both dining out and cooking) and all areas of design helps to bring her stories to life by connecting the past and present with inspiring thoughts for the future.