Designer Profile: Jenni Kayne
Setting the scene for living well with a look of nature-inspired, laid back luxury underscores the ethos of Jenni Kayne and the success of her Californian lifestyle brand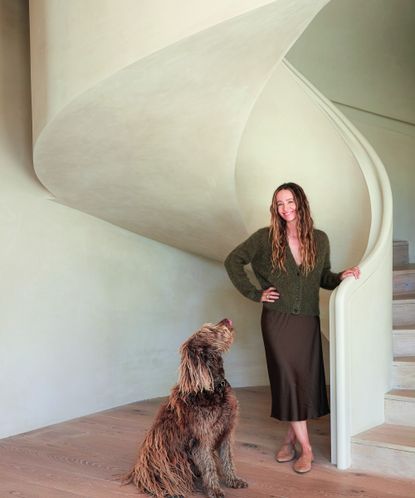 (Image credit: Stephen Kent Johnson/ Otto)
Jenni Kayne creates a sense of informal elegance and effortless comfort with interiors that focus on natural textures, a neutral palette and a soft and spare modernity and advocates attention to all the small details that underscore that.
Born and raised in California, Jenni Kayne launched her eponymous brand in 2002 – aged just 19 – with her first clothing and footwear collection. She extended her fashion label into homeware in 2017 with a range of pillows, throws, slippers, and candles. Today she runs what Forbes has described as 'the ultimate California lifestyle brand.'
The business was extended with an interior design studio and product line with the addition of Jenni Kayne Home which offers a comprehensive range of home furniture and accessories encompassing everything from upholstered sofas and beds to tableware, lamps and linens. Jenni's Vista collection of garden and outdoor living pieces also debuted this year.
The business already owns 16 retail stores and employs 150 staff but is set to grow further with plans to open five new outlets by the end of 2022. Three of the current stores – in Soho, New York City and Brentwood and Montecito in California are dedicated to homewares. Another new homeware store is planned for Westport CT.
The Jenni Kayne Ranch – her first full-scale immersive interiors project – has also now opened
Design aesthetic
Known for the laid-back luxury of her aesthetic, Jenni's approach to design is to echo the relaxed elegance of the Californian lifestyle and the earthy, light-filled vibe of its landscapes and vistas.
She has long admired the approach of Belgian architect Vincent Van Duysen and worked with him to create the home she shares with her husband Richard Ehrlich and their three children, and which features an almost imperceptible flow between indoor and outdoor living deep in the countryside near Los Angeles.
Here we discuss her influences, her design super power and her business essentials.
What sparked your passion for design?
'I've loved all forms of design for as long as I can remember – whether it's fashion, art, or interiors. It's always felt incredibly innate, so it's hard to pinpoint a specific source.
'My best friend's mom, who was a designer, taught me how to sew when I was 10 years old. She was a mentor in terms of teaching me the fundamentals of sewing and pattern-making, and really just fostering creativity from a young age. But once I started business, my dad was my biggest mentor. I've learned so many lessons from him around how to be an entrepreneur and lead a successful business.'
Jenni's father is Richard Kayne, a founder of prestigious Los Angeles investment firm Kayne Anderson Capital.
'Growing up in California really cemented my minimalist aesthetic and love for California design. It gave me an appreciation for an effortless, comfortable, and casual way of life. I spent my days riding horses and immersing myself in nature, which is such an important influence and source of inspiration for me.
'I've always been drawn to a very neutral and laid-back aesthetic, which hasn't changed over the years but has just evolved to include more facets of my everyday life.'
Where do you look for inspiration when developing new product ranges?
'Nature is my biggest source of inspiration. I love that it has something different to offer with every season, but there's still a simplicity and intentionality. From the materials we use with furniture to the way our clothing makes you feel, everything is drawn from nature in some way.'
Can you give insight into your schooling/training?
'I went to OTIS College of Art and Design for one year and then decided to launch my business. I really dove right in and learned by doing, which was so incredible.'
What would you perceive to be pivotal moments or influences in your career so far?
'I think opening our first store in West Hollywood was major. It really informed the way we shaped the business in terms of how we interacted and communicated with our customer.
'Another pivotal moment was when Julia Hunter became our CEO (in 2015). It was game-changing to have her focus on the growth of the company so I could do what I'm best at.'
How do you stay true to yourself and to your purpose in business as it evolves?
'I think that authenticity is key for any brand. Even though we've experienced incredible growth over the years, we're still guided by an internal compass and an aesthetic that's reflected across everything, whether it's our messaging, product offering, or brand experiences. Every decision we make comes back to our DNA: we're a modern California lifestyle brand that aims to inspire living well.'
What skill do you regard to be your superpower?
'My eye. I'm super discerning, which I've come to realize is such a gift.'
What are your proudest achievements to date?
'Every chapter comes with its own set of achievements, but as of late, I'd say I'm proud of the fact that we published two inspiring lifestyle books, successfully expanded into furniture, and opened dedicated home stores in both Soho, NY, and Brentwood, CA.'
Jenni's lifestyle books – Pacific Natural at Home (2021) and Pacific Natural: Simple, Seasonal Entertaining (2019) are published by Rizzoli International
And what have been the biggest challenges to overcome?
'When I first started, I tried to do things the way you're supposed to do them as a fashion brand by booking showings, having runway shows, and so forth. The biggest challenge, but the most rewarding one, was shifting away from that traditional model and carving out our own path as a business.'
What are your favorite brands?
'I admire Ralph Lauren for the world that he's created.'
What advice would you give female aspiring business owners?
'In addition to having a vision and listening to your vision, I think that having a community is so important. There's enough room for everybody, and women should support each other rather than compete. Find and create a community that uplifts you and is there for you for the ups and downs.'
What building blocks do you believe every business needs?
'I think every brand needs to have a solid foundation that defines who you are and what you stand for. In addition to that, I think it's important to have a vision and an amazing team to help you bring it all to life.'
Sign up to the Homes & Gardens newsletter
Decor Ideas. Project Inspiration. Expert Advice. Delivered to your inbox.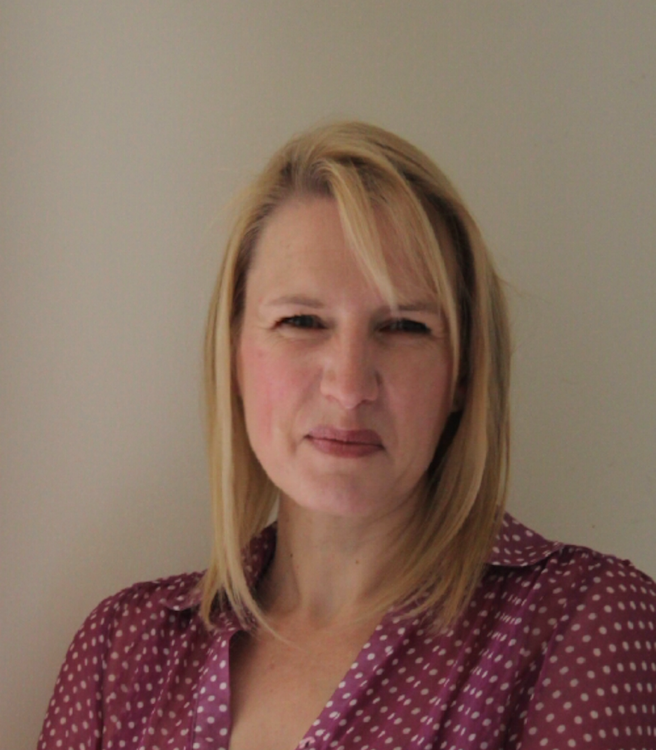 Interiors editor and brand consultant, Kerryn Harper-Cuss has worked on four interior magazines and edited three of these, most recently The English Home, where she was Editor-in-Chief of both its UK and US editions for almost 12 years. She now writes for a number of high caliber publications, moderates design seminars and is particularly delighted to pen profile features on world-class interior designers for a regular slot on the Homes & Gardens website.