We asked 7 interior designers to share their favorite living room remodels – here are the fabulous projects they picked
Top designers share living rooms they loved working on – it's a feast for the eyes and your mood board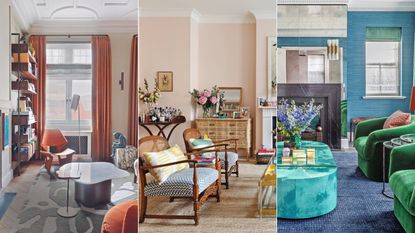 (Image credit: Future)
It's a question we ask pretty much every time we speak with a designer; what was your favorite project to work on? We know you should encourage favorites but so much inspiration comes from this conversation, and we love hearing about why a designer loved a certain space and how they brought it together.
Here we are focusing on living rooms. Some of H&G's favorite designers talk us through the rooms that they loved to work on and provide a ton of inspiration about color choice, patterns, textures, decor, and layout.
Scott Maddux and Jo leGleud, founders of Maddux Creative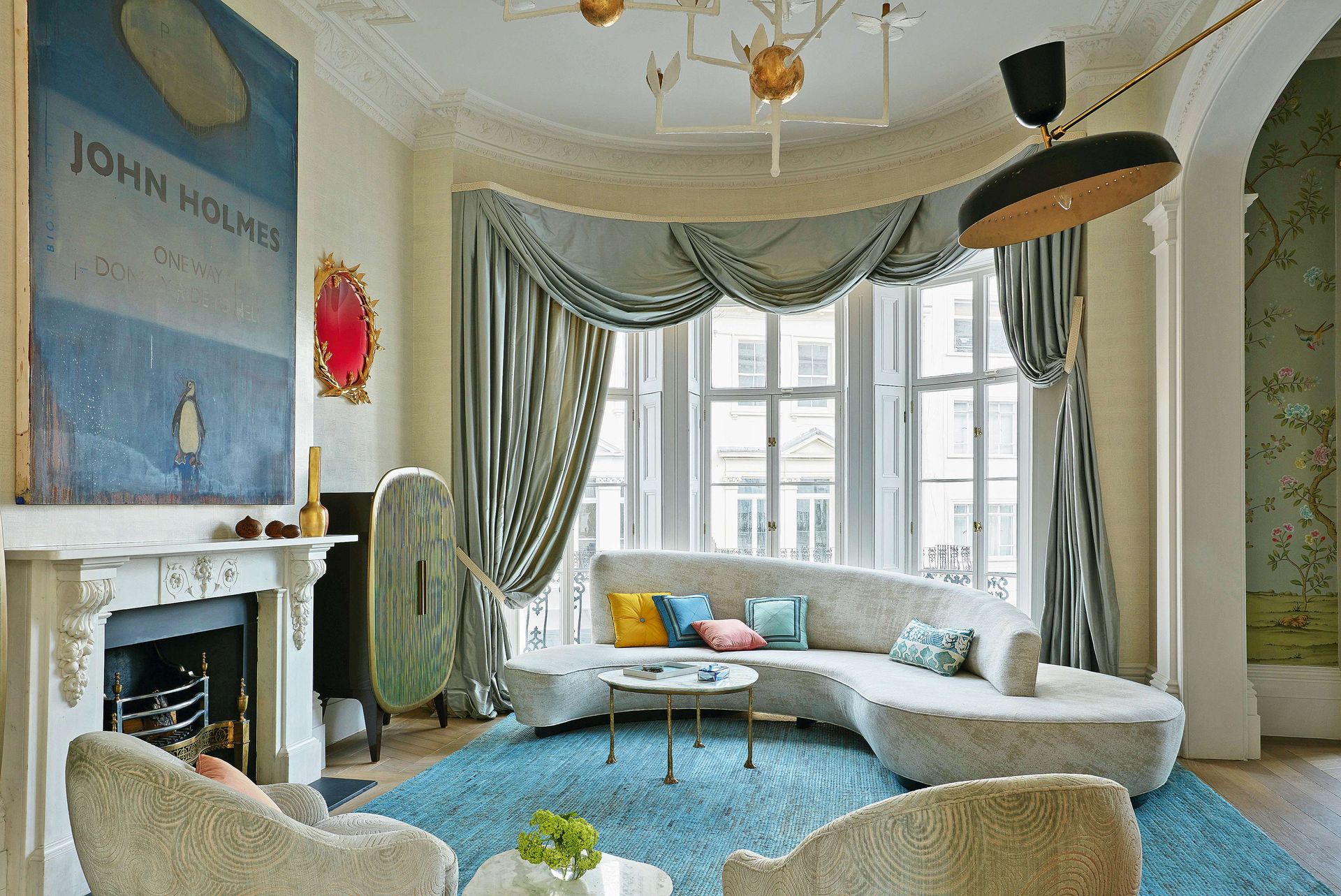 'This Grade II-listed home in Notting Hill was built in the 1840s. Many of the features, such as the arched openings and cornices have been restored. We furnished it with contemporary collectables, antiques and bespoke pieces, such as the sofa we commissioned from the late Vladimir Kagan,' explain Scott and Jo.
'This room succeeds because of its attention to detail, thoughtful living room layout, harmonious living room colors, integration of art, balance of old and new, carefully curated lighting and strong design narrative. These create a space that is not only aesthetically pleasing but also functional, inviting and reflective of the occupants' personality.'
Mike Fisher, creative direct and founder of Studio Indigo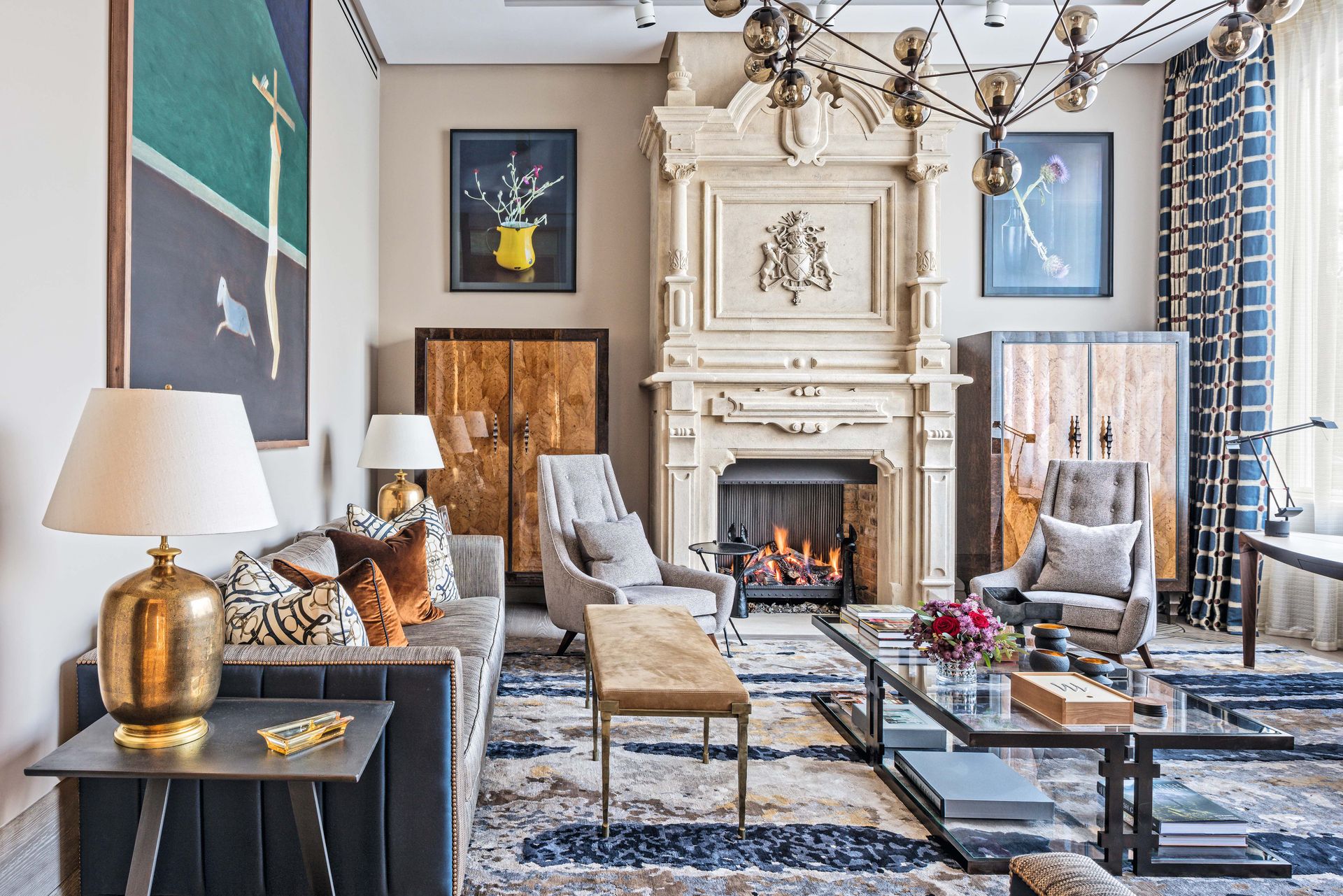 'The starting point for this room was the exquisite French-style living room fireplace from Jamb; it was meticulously crafted and custom-made. This room also holds a rich historical significance as it once served as an artist's studio, which acted as a source of inspiration for the purpose of transforming it into a gallery to showcase the client's contemporary art,' explains Mike Fisher.
'My favorite aspect is its ability to exude serenity and comfort despite its towering height. The interplay of art and curated layers creates an atmosphere that is both calm and functional, allowing it to be used as a sitting room or office.'
Samantha Todhunter, founder of Samatha Todhunter Design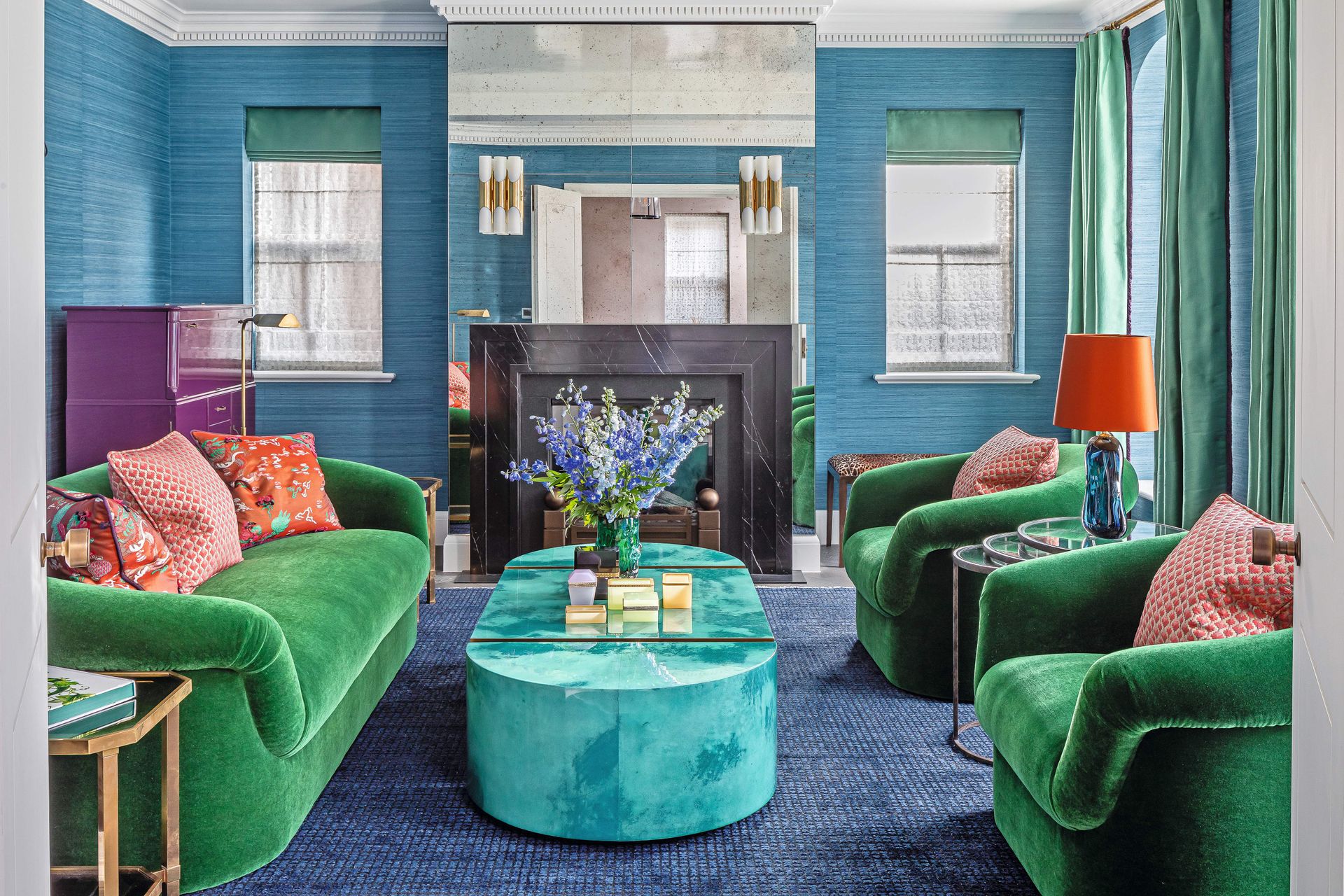 'The most joyous element in this space is the layering which is key in creating a room that exudes atmosphere, glamour and a comehither vibe. We used a mix of materials to bring the space together and color was at the heart of the scheme. Raw silk wallpaper, emerald mohair velvet, ribbed silk curtains and an intricately patterned rug are topped off with shots of tangerine fil coupe and matelasse silk on the sofa cushions. I don't think there is a limit to how much you can layer and we've left plenty of room for our clients to imprint further on the space,' says Samantha Todhunter.
Claire Sa, co-founder of De Rosee Sa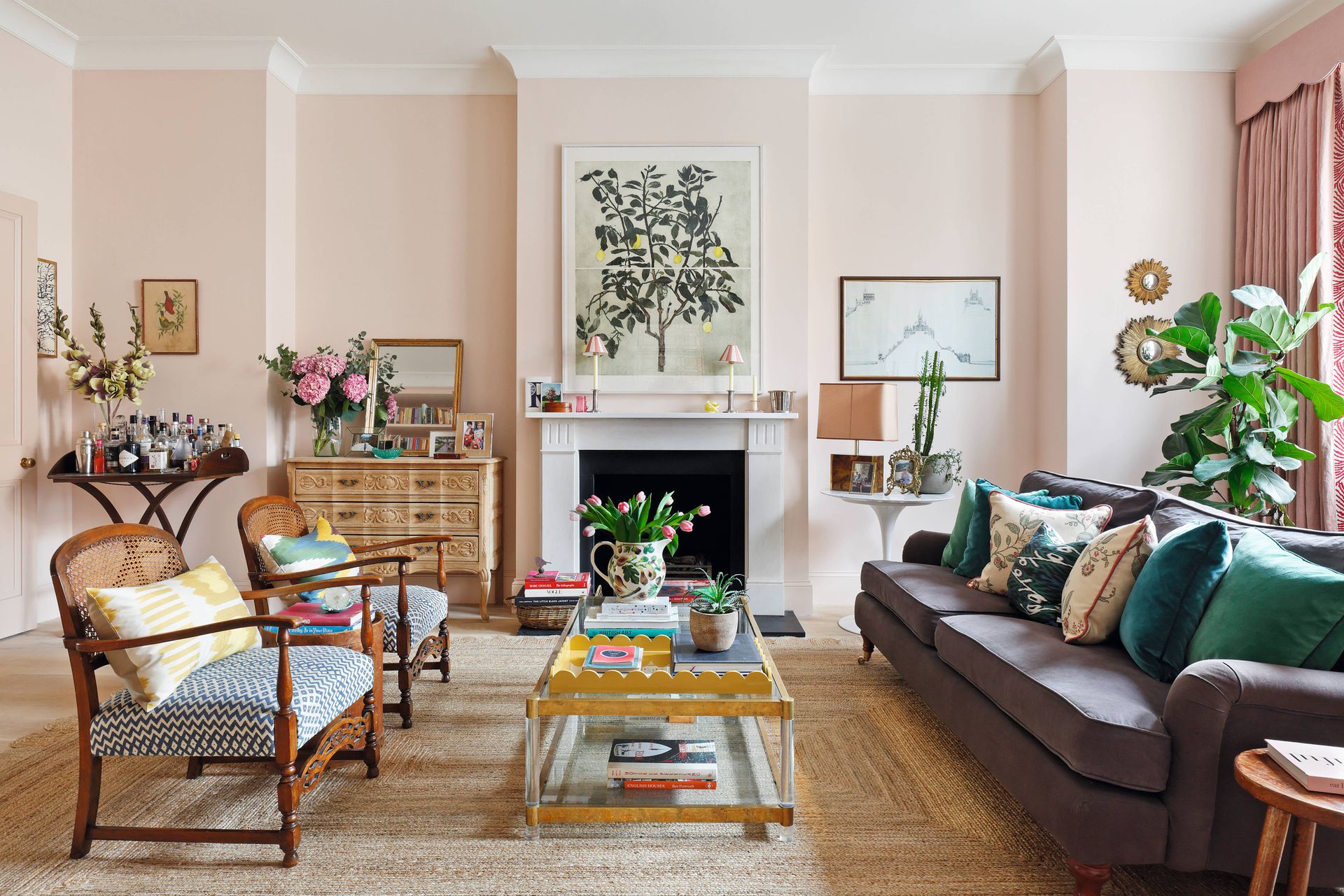 'Here we wanted to provide a subtle yet characterful backdrop for the owner's varied collection of furnishings by maintaining the property's period details. To highlight the eclectic living room furniture, we painted walls in a toned down yet beautifully soft color [Pink Ground by Farrow & Ball],' explains Claire Sa.
'The fireplace sits in the center of the room and acts as a focal point, balancing the two chairs to one side and living room sofa on the other, all of which is enveloped by a sisal rug which defines the seating area. We particularly enjoyed the floral and foliage theme which is showcased in the art as well as the large array of flowers and plants.'
Lucy Derbyshire and Jena Quinn, founders of Studio QD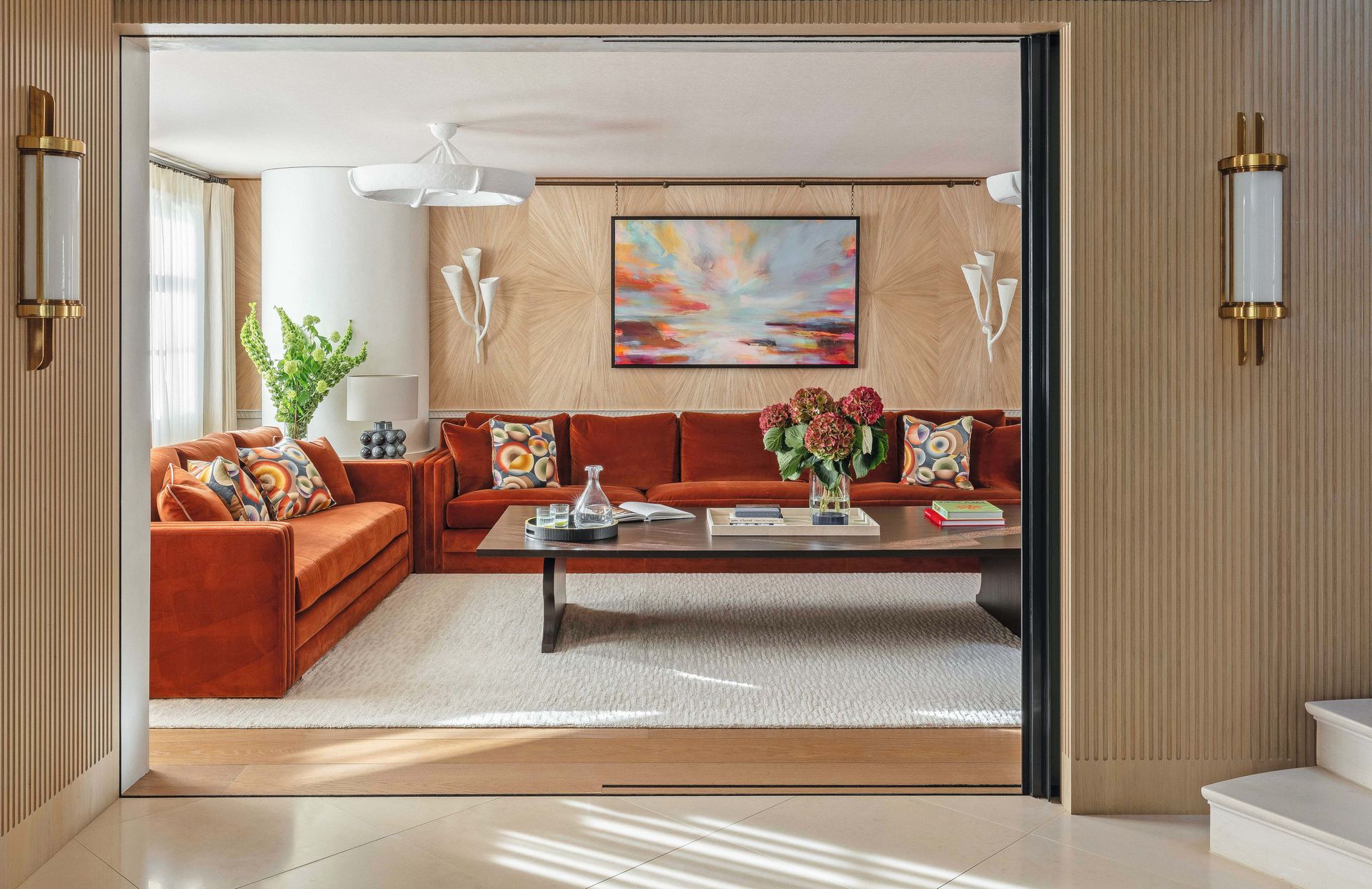 'The custom-colored marquetry wallpaper acts as the perfect backdrop to the sumptuous rust-colored sofas and the decorative plaster lights within this space. Amber hues of the walls create a richness while still maintaining the room's brightness,' explains Lucy and Jena.
'It's the balance of both that allowed us to embrace the darker tones for the upholstery, creating a successful color palette making the space feel inviting both day and night. The layers of light also enhance the multifunctional use of space, enabling the client to adapt the lighting to suit the desired atmospheric effect.'
Christian Bense, founder of Christian Bense Studio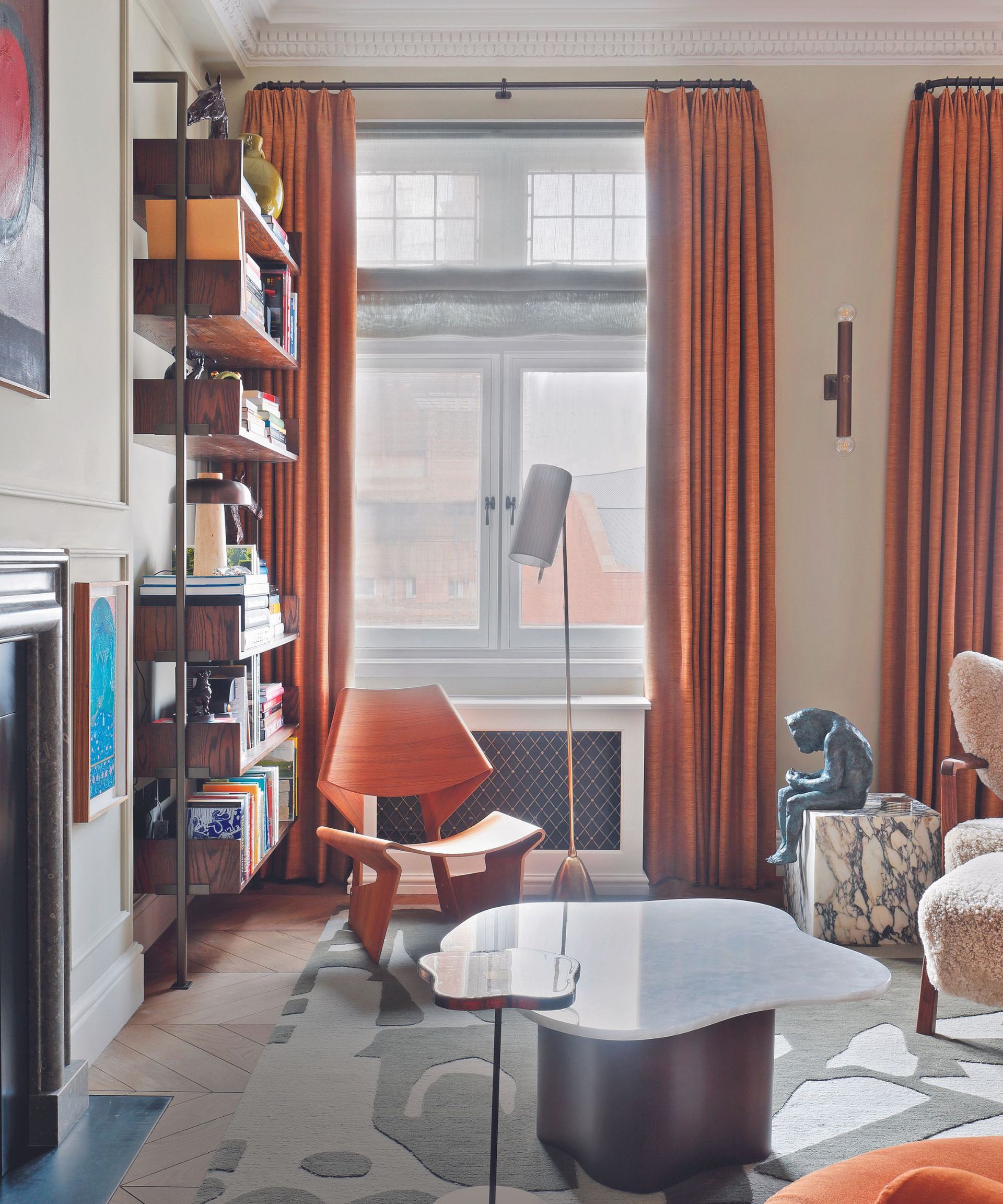 'The brief for this apartment was a place for the client to entertain while in London. Those parameters allowed for a bit of fun when designing as we were allowed to put form over function,' explains Christian Bense.
'While the client did want to retain the home's Grade II-listed charm, she also wanted the space to feel contemporary. We focused on creating interesting zones within the living room layout, trying to include as many different materials and textures within each. Ultimately what we created was our own version of a curated city apartment, layered with the client's antiques, art and design classics.'
Jonna Plant, founder Joanna Plant Interiors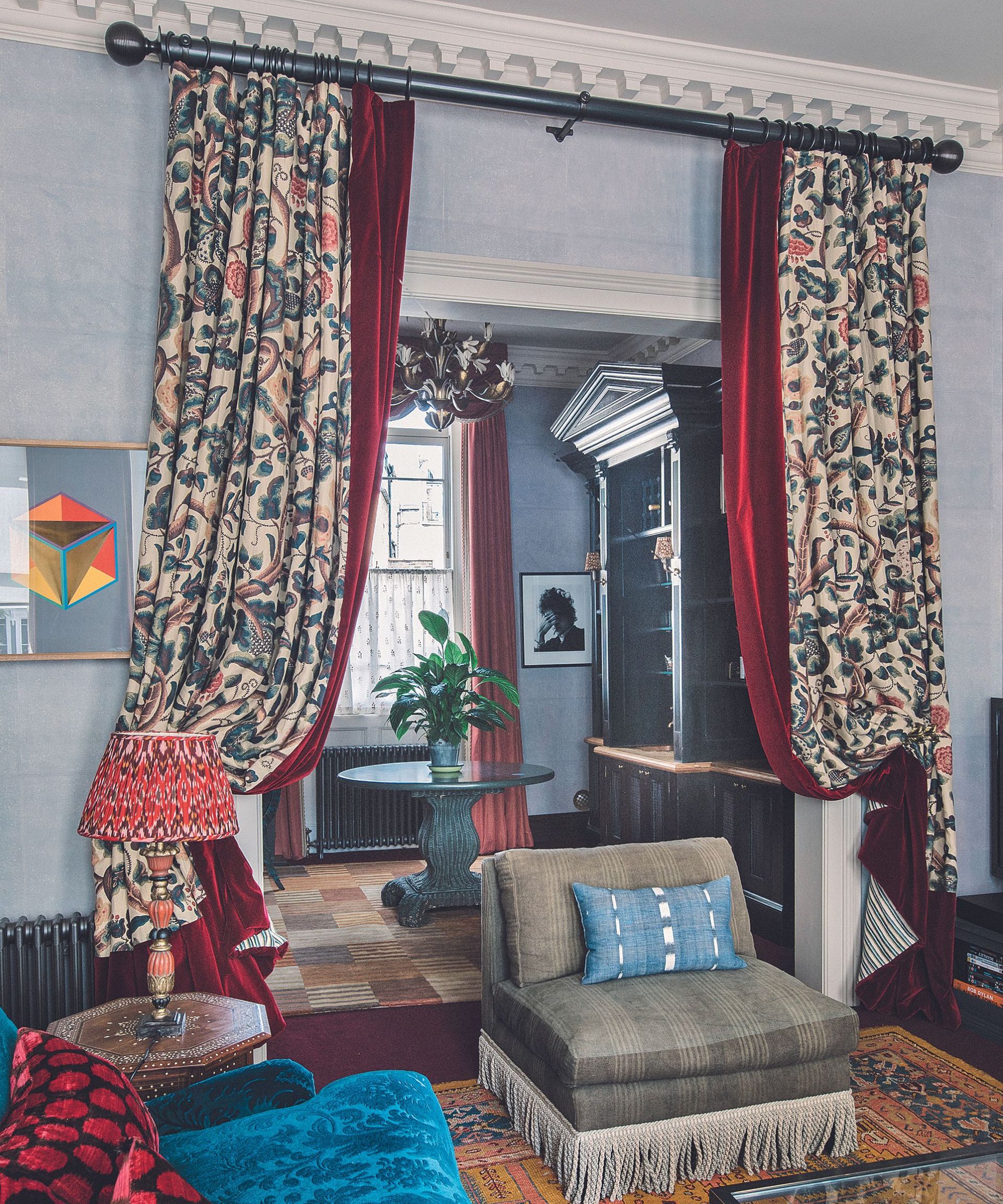 'This particular client was especially brave and so we really went all out with colour and pattern in this room. It's a classic L-shaped drawing room which has lots of seating around the fireplace at the front and a small home bar hidden inside one of a pair of bookcases at the back – the result is a wonderful room for entertaining. The dramatic curtains, which are in Claremont's Tree of Life fabric, add both drama and intimacy to the space,' says Joanna Plant.
---
We love hearing about designers' favorite projects, it's so interesting to hear about why they picked the space and how they created it. There's so much inspiration to be had here, colors to experiment with, patterns to bring together, and even layouts to try out.
Sign up to the Homes & Gardens newsletter
Decor Ideas. Project Inspiration. Expert Advice. Delivered to your inbox.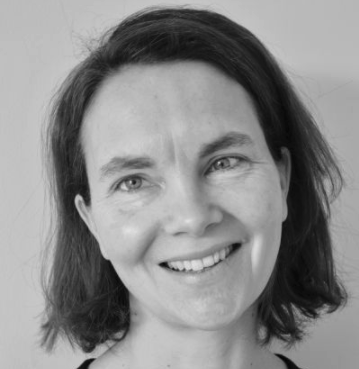 Arabella is a freelance journalist writing for national newspapers, magazines and websites including Homes & Gardens, Country Life, The Telegraph and The Times. For many years she has specialized in writing about property and interiors, but she began her career in the early 2000s working on the newly launched Country Life website, covering anything from competitions to find the nation's prettiest vicarage to the plight of rural post offices.