Paint professionals explain how often to paint a house exterior – to keep up your curb appeal
Repainting is a huge part of continuous curb appeal, but you may not have to do it as often as you think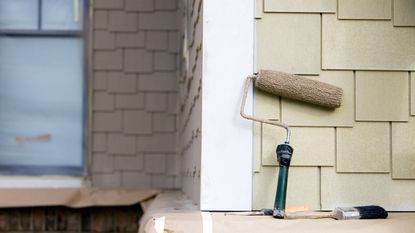 (Image credit: GETTY IMAGES)
Sign up to the Homes & Gardens newsletter
Decor Ideas. Project Inspiration. Expert Advice. Delivered to your inbox.
Thank you for signing up to Homes & Gardens. You will receive a verification email shortly.
There was a problem. Please refresh the page and try again.
The importance of curb appeal should never be underestimated. Whether you are looking to sell or simply want to wow the neighbors, repainting your home is a large part of keeping your house looking fresh for passers-by.
But how often should you paint your house exterior? Professionals suggest it may not be often, but that getting the timing right is essential to prevent your house from looking run down – and is just as important as picking the right paint colors for the exterior of a house.
Here, we break down how often you should paint a house exterior, and how to keep it looking its best between fresh licks of paint.
How often to paint a house exterior
While painting the exterior of a house isn't as simple as painting a room, experts suggest you should think about a repaint every five to 10 years, depending on the condition of your paint.
What happens if you don't repaint every five to 10 years?
'Generally, by that time the paint will have faded, and the wood will be starting to dry out and possibly crack with increased exposure to the elements,' explains Kelly Mardis, professional painter and owner of Marcel Painting in Tempe, Arizona.
'Past 10 years you run the risk of the fascia boards warping if they don't have a fresh coat of paint. When the boards become warped the only option is to replace them. The paint protects the wood and the stucco.
'Also, if you let the paint go too far past 10 years you also run the risk of the paint surface becoming "chalky",' Kelly continues. 'This happens when the top layer of paint is disintegrating. The resin that holds the paint together fails and what is left is the minerals and pigments that make up the paint to sit on the surface.'
Kelly learned his handyman skills while serving in the navy, and since returning home has developed his own painting services specializin in both residential and commercial projects at affordable prices.
When should you repaint more often?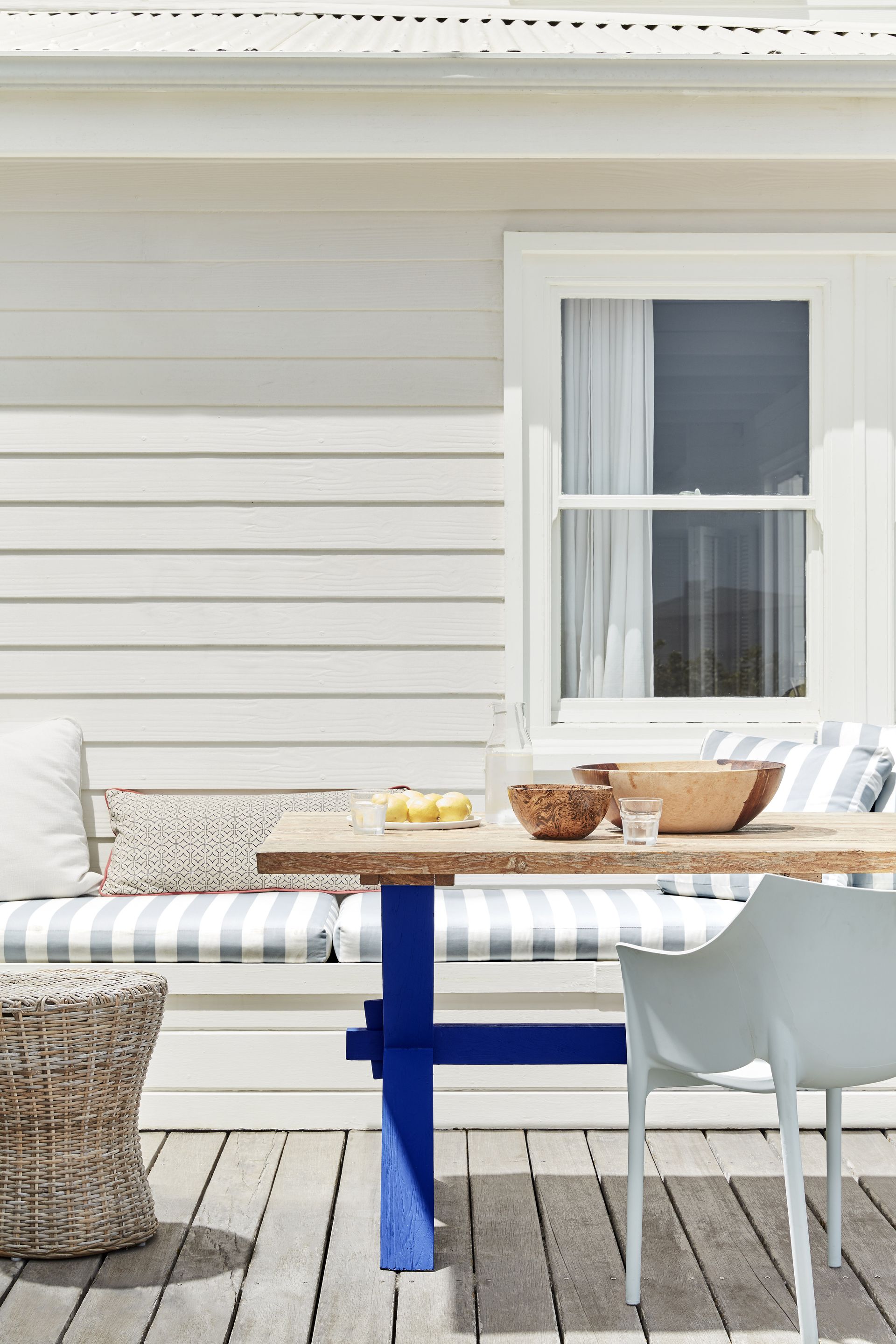 The frequency with which you will need to repaint your home will, to a large extent, depend largely on your climate, adds Tony Adams, home improvement expert at DIYGeeks.
Harsh weather such as strong winds, rain, or heat, can all make paint degrade more quickly (even exterior paints) and cause peeling, cracking, and fading. This can then expose the wood beneath to the elements and cause that to rot over time, too.
Tony has been a handyman for over 27 years, having followed in his father's footsteps. He has since opened his own handyman services and has begun sharing his expertise on the DIYGeeks home blog to help those he can't reach with his business.
How can I paint my house less often?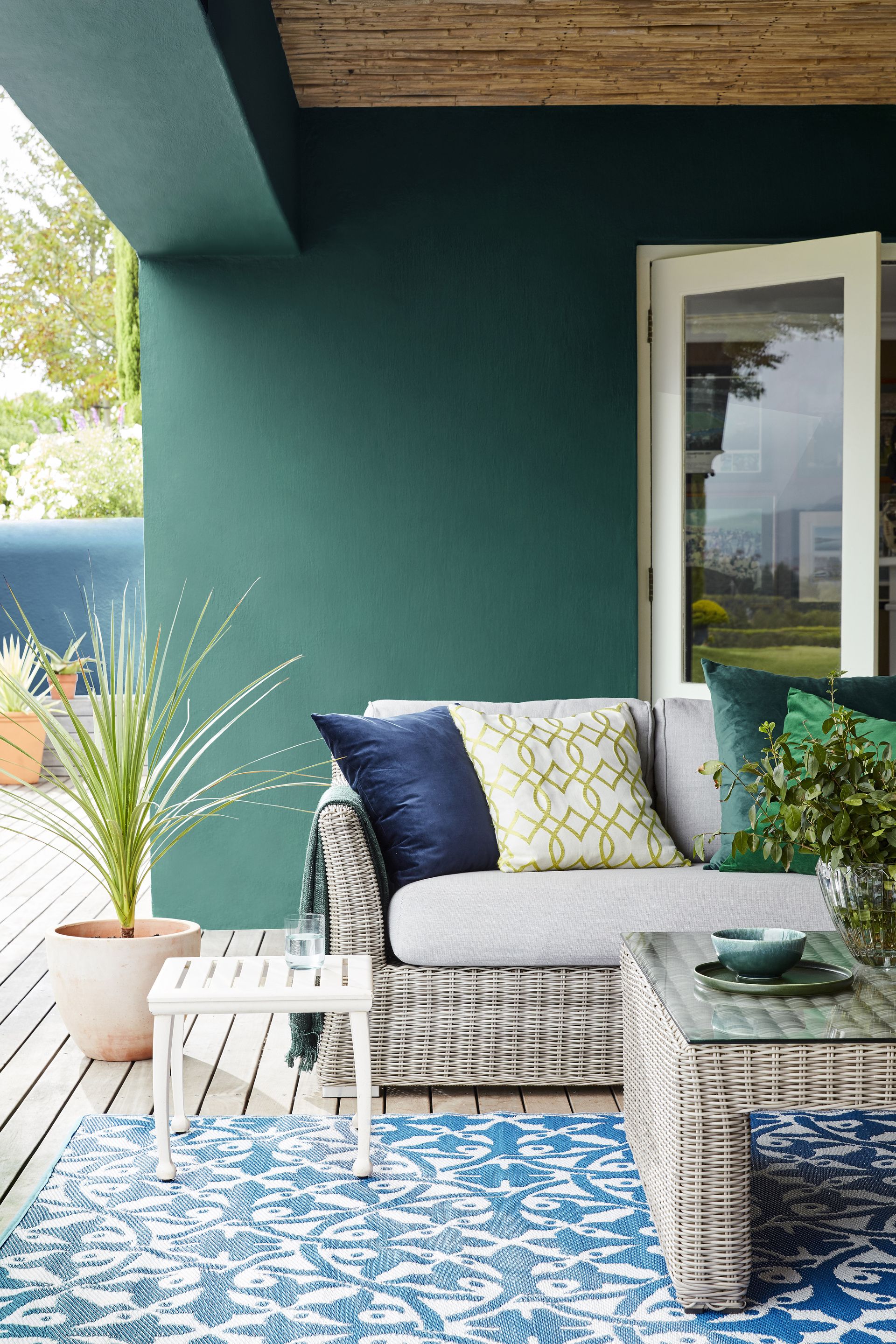 Good ongoing maintenance, proper preparation and application, and the use of good quality materials are key to cutting down how often you have to repaint your house.
Given that you have to fix peeling paint before repainting, you need to strip away as much of the old paint as possible before adding a new coat, explains professional painter, Kelly Mardis. Start by pulling back any loose debris from the house and pressure washing the surface to blast away dirt, grime, and loose flakes of paint, hand scraping paint when needed to achieve as smooth a surface as possible.
'Before repainting, you will need to check the surface over for any repairs that need doing. This is easier if you have cleaned the surface first,' Kelly warns. 'Common jobs involve patching any stucco and filling in cracks before they get worse. Make sure you fill the cracks with the correct materials, designed for the outdoors, or you risk having to chip it all out by hand and redo it later down the line,' he adds.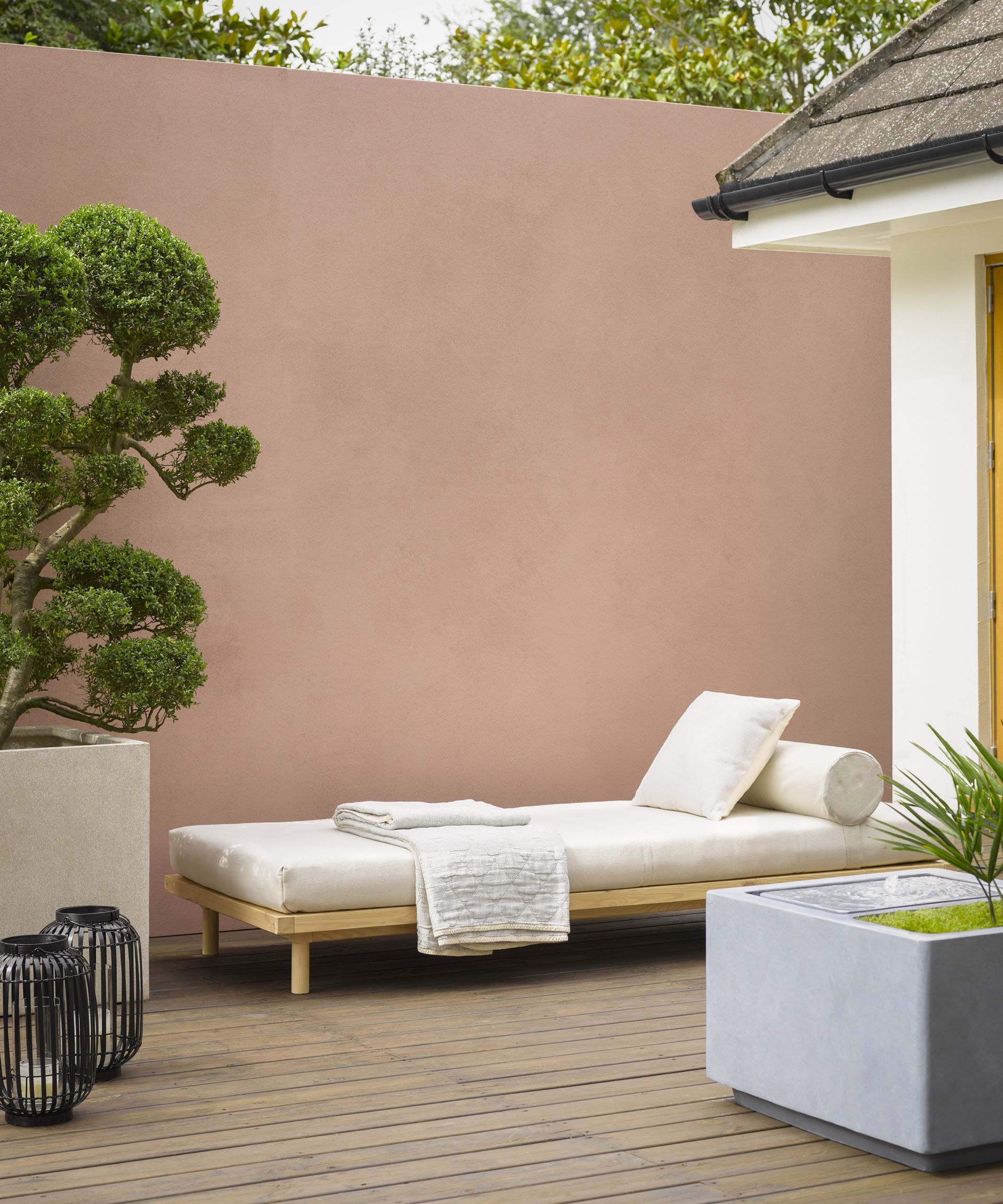 As with any paint job, applying a primer first is a great way to ensure the paint will stick and last, especially in areas as exposed as the sides of your house. It is important to pick out a primer that is designed for your home's material, and for the paint you are about to apply, says Ray Brosnan, painting expert and founder of Brosnan Property Solutions.
'Consider factors such as durability, resistance to UV radiation, and ease of maintenance, and choose paint colors that complement your home's architecture and the surrounding environment,' he recommends. 'Start from the top and work your way down, using a combination of brushes, rollers, and sprayers as per the surface requirements and follow the manufacturer's instructions for the paint application and drying times.
'Always apply two coats of paint for better coverage and longevity,' Ray adds.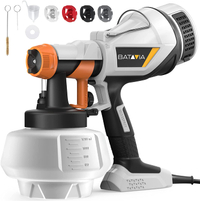 Batavia Paint Sprayer | $49.99 at Amazon
This handy paint sprayer is the best way to get a smooth, even coverage on the exterior of your home without aching arms from rolling. And it is one of the highest-rated models by users too!
FAQs
What is the best month to paint outside?
It is best to paint outside in the warmer months, between the end of spring and early summer, or, if you live in a typically wet climate, then in early fall, to provide the best temperatures and humidity levels for paint to dry correctly and not become sticky with excess moisture, or dry too slowly in freezing temperatures.
Can you paint over old exterior paint?
While you can prime and paint over old exterior paint that has been cleaned, it is best to remove any patches of peeling paint to ensure the new paint adheres correctly and doesn't peel off prematurely. This can be done with a stiff-bristled brush, or a pressure washer if you want to avoid scrubbing.
---
Ultimately, how often you repaint a house exterior will depend massively on your local climate and how well the paint was applied in the first place. As a result, many professionals, such as handyman Shlomo Cherniak of Cherniak Home Services, recommends hiring a professional or repaint and repair your home's exterior rather than trying to try doing it yourself.
While it is possible to attempt, it is not a quick and easy paint project he would recommend for beginners – especially when protecting your home's materials is at stake.
Sign up to the Homes & Gardens newsletter
Decor Ideas. Project Inspiration. Expert Advice. Delivered to your inbox.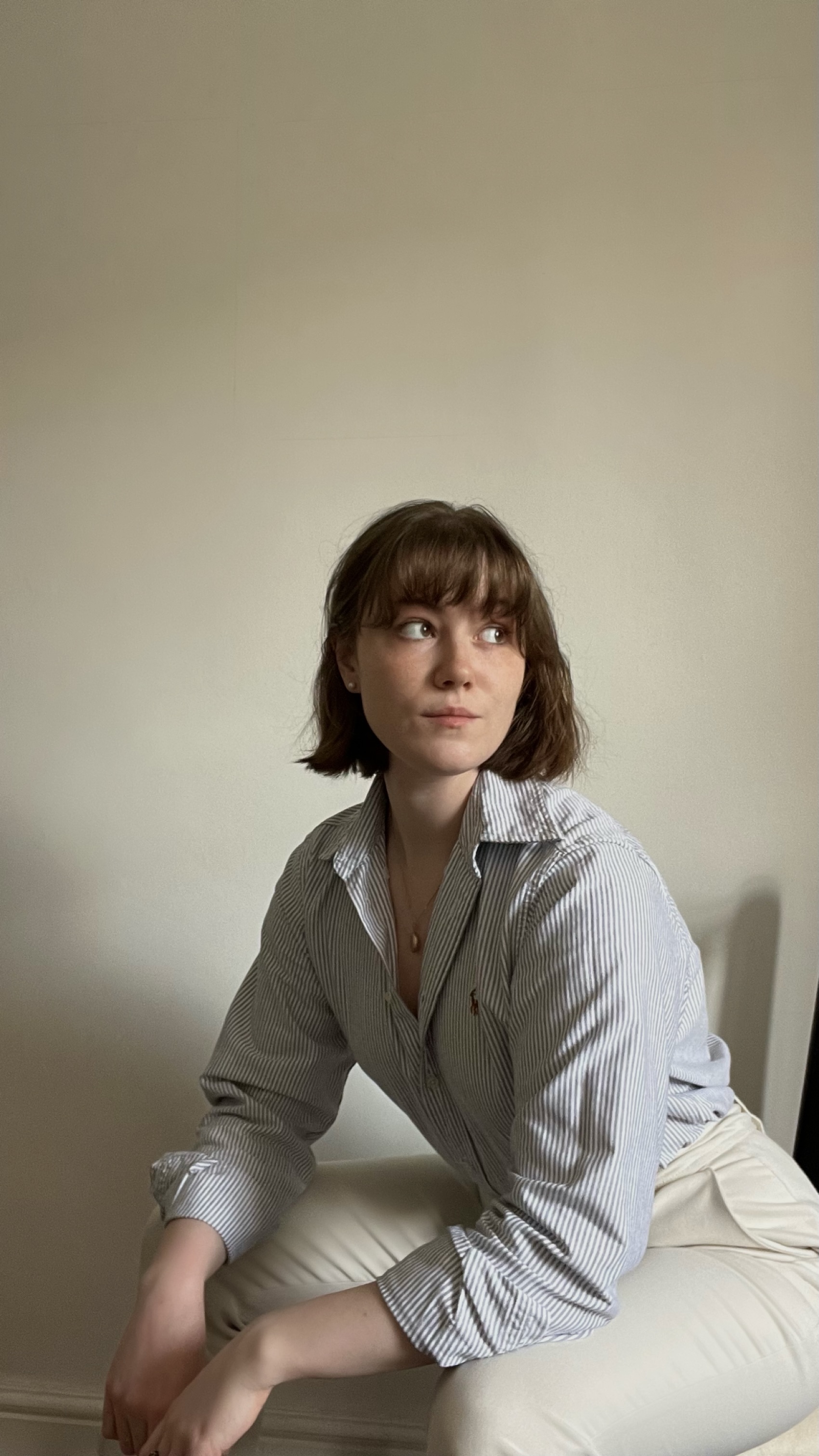 Chiana has been at Homes & Gardens for a year, having started her journey in interior journalism as part of the graduate program. She spends most of her time producing content for the Solved section of the website, helping readers get the most out of their homes through clever decluttering, cleaning, and tidying tips – many of which she tests and reviews herself in her home in Lancaster to ensure they will consistently deliver for her readers and dabbles in the latest design trends. She also has a first-class degree in Literature from Lancaster University.