Why you shouldn't put an air fryer basket in the dishwasher
Cleaning your air fryer should be as quick and easy as cooking with it, but putting the basket in the dishwasher simply isn't worth it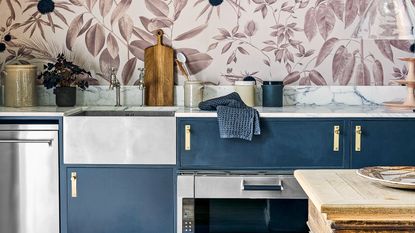 (Image credit: Future PLC)
No kitchen appliance has changed the way we cook in recent years quite like the air fryer. The ultra-useful energy saving appliance had a big moment in 2022 with millions of us buying one of the best air fryers for ourselves for the very first time.
How you clean an air fryer really depends on the model. Given that our air fryers get a lot of use, it's important to make sure you're cleaning it in line with the brand's instructions.
So, can you put an air fryer basket in the dishwasher or is it an absolute no-go? Technically you can with most models, including Ninja, but here's why hand washing is better.
Can you put an air fryer basket in the dishwasher?
We'd advise against washing your air fryer basket in the dishwasher, mainly because of how easy it is to clean it by hand and the potential damage you could cause to the non-stick. Check the manufacturer's instructions for your particular model first, and be very wary of ruining the non-stick coating (which should make the basket easier to clean after use anyway).
Some air fryer baskets are dishwasher safe, but to me it seems an unnecessary risk because it takes no time at all to clean the basket by hand. Cleaning an air fryer after cooking marinaded chicken can be a headache because the sauce seeps through to the bottom and fries onto the surface, but we'd still recommend washing by hand and leaving it to soak. The clean-up after air-frying vegetable side dishes and sweet potato fries is a whole lot easier.
If you've spent a lot of money on a Ninja Dual Zone or Instant Pot you'll want to take good care of it. Personally, I'd definitely just handwash the basket with normal dish soap and a non-scratch sponge, at Amazon, as it's just a much gentler way to keep it clean long-term.
'You should always check if your air fryer drawer can go in the dishwasher,' says Millie Fender, Head of Reviews at Homes & Gardens and air fryer expert. 'Most can, which makes them super easy to keep clean with daily use. One of my favorites, the Instant Vortex Plus, can't go through the dishwasher thanks to the ClearCook feature in the drawer.
'While it's a slight downside, I can't overstate how easy it is to clean an air fryer by hand. It only takes some soapy water and a sponge to wipe the non-stick coating clean, and then you can carry on using it instead of waiting for it to wash and dry along with your dishes.'
Millie is the Head of Reviews for Homes & Gardens, working to ensure that the products we feature have been thoroughly tested before we recommend them to you. Previously Small Appliance and Cookware Editor, she remains our go-to expert for all things air fryer-related. She's constantly reviewing the latest and greatest kitchen appliances, and has tested the large majority of options in this guide to tell you exactly what you need to know about them.
'So while most dishwasher drawers can go in the dishwasher, it's often not worth taking up the cleaning space in your machine due to how easy they are to clean by hand,' says Millie.
Brian Nagele, a kitchen appliance expert and CEO of Restaurant Clicks, agrees that cleaning by hand is the best way to go. He says that although some air fryer drawers are dishwasher safe, it still takes a bit of manual effort to get your basket cleaned. Especially if air frying meat or foods coated in a batter.
'Food coatings tend to stick on the sides of the air fryer basket, making them relatively tough to just wash off,' he explains. 'Ideally, you'd soak the basket in some warm, soapy water to soften any food stuck onto the sides. You can move on to the dishwasher once the coatings come off, though by then it might make more sense to just finish them off with a quick sponge — it takes less than a minute.'
On the flip side, Jodi Pemberton, founder of Eat Pallet Restaurant, attests that air fryer baskets are dishwasher safe. She says lots of households are wondering if it's safe for the dishwasher, and based on her experience as a chef, she says all of the detachable components can be cleaned in the dishwasher.
That said, she still recommends cleaning the basket by hand with warm, soapy water and a soft cleaning sponge or towel. If you are using the dishwasher, put it on the top shelf so it's further away from the heating element. And whichever way you clean it make sure it's had time to cool.
Sign up to the Homes & Gardens newsletter
Decor Ideas. Project Inspiration. Expert Advice. Delivered to your inbox.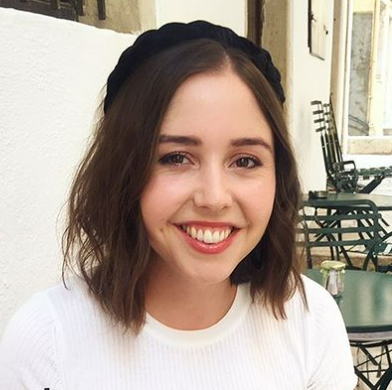 Millie Hurst is the Solved Section Editor at Homes & Gardens. She has six years of experience in digital journalism, having previously worked as Senior SEO Editor at News UK in London and New York. She then gained experience writing for women's magazines before joining Future PLC in January 2021. Millie has written for an array of homes brands including Livingetc and Real Homes and was formerly Senior Content Editor at Ideal Home before taking on the position of Section Editor with Homes & Gardens. She has written and edited countless features on home organization, decluttering and interior design and always hopes to inspire readers with new ways to enjoy their homes. She lives in Sheffield, South Yorkshire and loves to weave nature-inspired decor and nods to time spent in Italy into her own home.