Can you use vinegar to kill mold? What the experts want you to know
Thinking of using vinegar to kill mold? This simple ingredient could be the answer you've been searching for...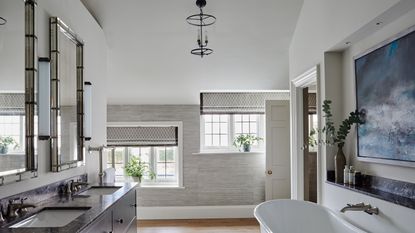 (Image credit: Future PLC)
Finding mold in your home may be a common experience, but that doesn't make it any less stressful. Mold, also commonly known as mildew, is a type of fungus that tends to grow in damp areas.
When it comes to your home, you're likely to find mold in or around showers, baths, sinks, laundry rooms, dishwashers, windows, and anywhere else that moisture may accumulate.
Unfortunately, having mold inside the home is more than just a nuisance. It can actually pose health risks as well. Breathing trouble, worsened asthma, and allergic reactions can all occur as a result of mold, which is why it's so important to deal with the issue promptly.
Can you use vinegar to kill mold?
Even if you know how to clean a bathroom and cleaning a kitchen is top of your daily to-do list, mold may still be a challenge you need to deal with. That's because mold is often a symptom of a damp problem – which is also one of the causes of cracks in walls and is cited as one of the most undesirable home decor features that put home buyers off.
If you find mold inside your home, it's likely your first instinct will be to find a household cleaner to take care of the problem. Unlike knowing how to use bleach in the laundry or as a way to sanitize bathroom porcelain – mold is more complex.
Luckily, vinegar can be a highly successful mold eradicator under the right circumstances. This highly-rated all-purpose cleaning vinegar from Amazon is a best-seller for a good reason.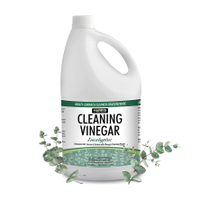 HARRIS Cleaning Vinegar | $23.50 from Amazon
Vinegar has been used for centuries as a natural alternative to household cleaners. This best-seller has been created with Eucalyptus oil to help neutralize odors.
When should you call a professional to deal with mold?
Some mold breakouts do require professional help, though. The EPA (Environmental Protection Agency) states that if the moldy area is larger than 10 square feet you should leave the cleaning to experts like contractors. Additionally, the EPA suggests making sure the professionals you hire are well-versed in dealing with mold eradication and water damage to make sure the problem is completely taken care of.
If the affected area is smaller than 10 square feet, it is highly likely you'll be able to deal with the issue on your own.
Can you use vinegar to get rid of mold?
The first step in killing mold in your home is finding the right cleaning solution. One of the most popular options is vinegar – either white distilled vinegar or cleaning vinegar – and for good reason. These kinds of vinegar contain roughly 5 to 8 percent acetic acid, which is known to have antifungal and antibacterial properties, according to the National Library of Medicine.
It should be noted that vinegar cannot kill every type of mold, according to a study from 2015. It is highly effective at getting rid of Penicillium chrysogenum, which is most commonly found in damp areas, but not Aspergillus fumigatus, which is typically found in plant matter and soil. While the former is most commonly found in homes, contact an expert if you have any doubts about the specific type of mold you're dealing with.
How to use vinegar to kill mold
Killing mold with vinegar is a simple process with only a few key steps. First, transfer the vinegar into a spray bottle then spray it directly onto the moldy area. Let the vinegar sit for an hour before scrubbing the area with a brush. After scrubbing, wipe the surface with a clean damp cloth and let the area dry completely. You'll want to immediately discard the cloth and brush you used to clean the area as well.
If the mold and smell linger after this process, you may want to consider bringing in the pros.
Vinegar is safe to use on most surfaces, but there are a few you may want to avoid. Soft surfaces like carpets, rugs, and window coverings aren't effectively cleaned with vinegar. Similarly, stone surfaces and wood flooring can be negatively affected by vinegar as it can dull stones and break down the finish on the wood.
Is vinegar or bleach better at killing mold?
While it is possible to use bleach to kill mold as well, experts agree that vinegar is a much better option. Unlike bleach, vinegar can effectively kill the mold at the root, which means it's less likely to return. Vinegar is also less toxic than bleach, making it a better choice for household use.
Sign up to the Homes & Gardens newsletter
Decor Ideas. Project Inspiration. Expert Advice. Delivered to your inbox.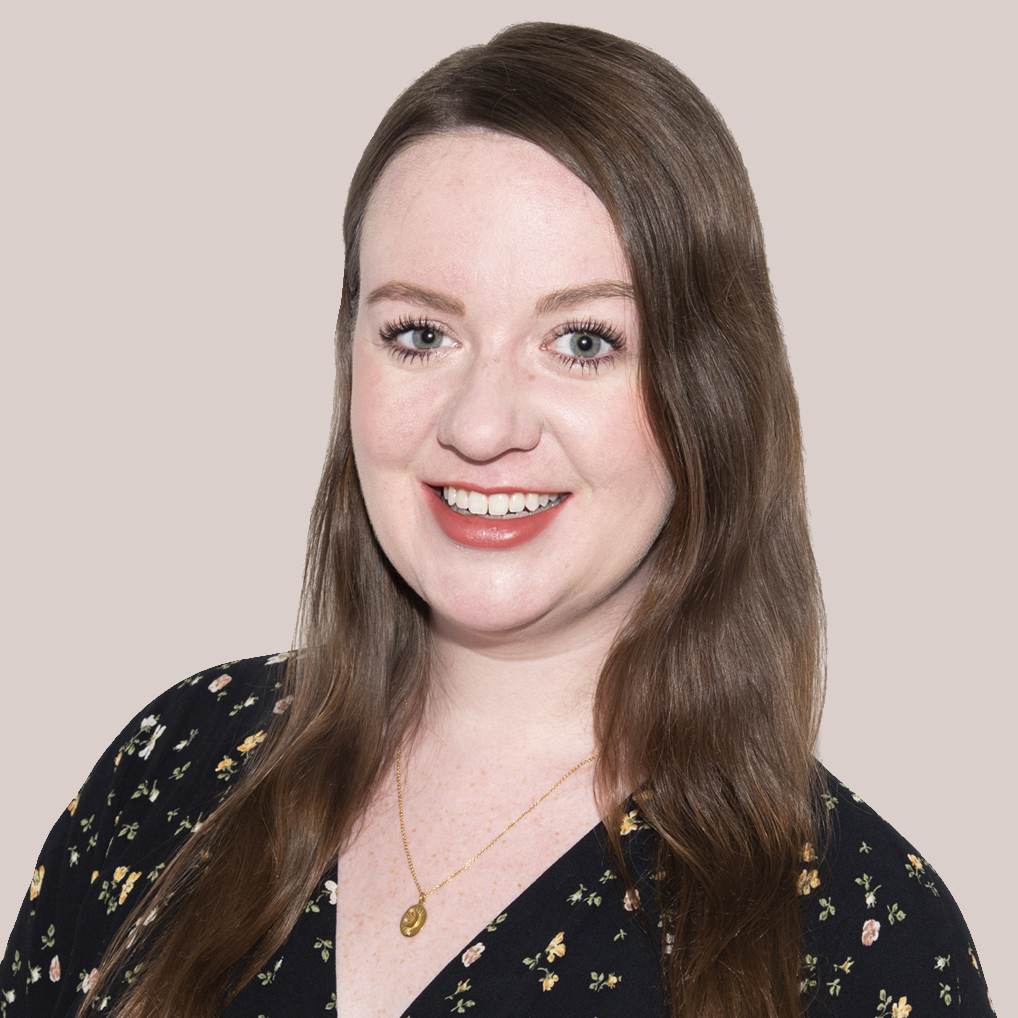 Bridget Mallon is an experienced design and lifestyle editor with over a decade of experience in the field. She was previously the Editorial Director at The Spruce and MyDomaine and has held positions at Apartment Therapy, HGTV, Elle Decor, and Veranda. Her work can also be found on sites like Cosmopolitan, Esquire, The Huffington Post, and House Beautiful. Bridget studied journalism through the Honors Tutorial College at Ohio University. She graduated Magna Cum Laude in 2013. Bridget writes about all things home for Homes & Gardens.