How to iron without an ironing board: easy steps for wrinkle-free laundry
The good news? You can iron without an ironing board for wrinkle free linen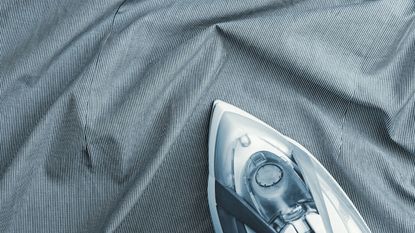 (Image credit: Getty Images)
Sign up to the Homes & Gardens newsletter
Decor Ideas. Project Inspiration. Expert Advice. Delivered to your inbox.
Thank you for signing up to Homes & Gardens. You will receive a verification email shortly.
There was a problem. Please refresh the page and try again.
Can you iron without an ironing board? Clearly, you wouldn't necessarily choose to but, perhaps your ironing board broke, or was borrowed, or you just don't have the time to bring it out for one garment.
Fret not, you are just a few simple steps away from creating a makeshift ironing board that will have your clothes wrinkle-free in no time. And yes, before you ask, it's pretty easy to unwrinkle clothes without an iron, too.
Can you iron without an ironing board?
The short answer is that yes, you can iron without an ironing board, as long as you keep a few key things in mind.
You'll need to use a flat surface in place of the ironing board, but it's imperative that you protect that surface with something plush as well. Keep in mind that ironing boards themselves are always padded to protect the board from heat and steam,so you should never allow the iron to come into contact with wood, stone, bedding, carpets, or rugs.
How to iron without an ironing board
This approach will ensure you not only iron without an ironing board with crease-free results, but don't scorch your surface, too.
1. Find a barrier
You'll need something soft and heat-resistant to serve as a barrier between your iron and the flat surface on top of which you choose to iron.
If you don't have an immediate need to iron, and are simply interested in having a household without an ironing board at all, there are some space saving options available. Ironing boards can be clunky, oversized, and just take up more space than they're worth, after all.
Consider picking up a plush barrier specifically designed for ironing if that's the case for you. Heat-resistant ironing blankets (from Amazon, see below) and ironing mats (from Walmart, see below) are widely available and make it easier than ever to turn any small space into an ironing board dupe.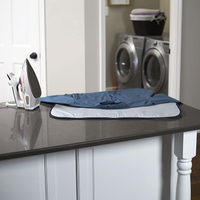 Ironing blanket, $13.99 at Amazon
This heat and scorch-resistant ironing blanket creates an ironing surface almost anywhere, while the non-slip foam backing keeps blanket in place while in use.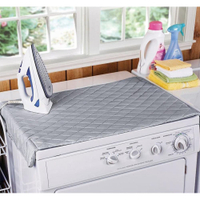 Portable ironing mat, $, Walmart
This handy, heat-resistant ironing mat is ideal for quick pressing or touch ups. Simply place on any stable surface, the weighted corners keep it in place.
2. Use a towel instead of an ironing board
If you need to iron a garment immediately, look for heat-resistant household items like plush towels.
Choose a flat surface, such as the floor. Simply lay down a thick towel and smooth it so that it's wrinkle-free, then lay your item over the top and iron. Ideally use a bath towel that is large enough to take both the item of clothing and the iron itself.
3. Choose your flat surface
Once you have a safe barrier ready to go, it's time to decide which flat surface you'll use as a makeshift ironing board.
If you only have a few items to deal with, or small areas to iron out, you can always consider using the top of your washing machine. It may not offer much in terms of surface area, but it's perfect for a quick and convenient ironing session.
Larger jobs may require a bigger surface area, and there are a few additional options that can work in that case. Ironing directly on top of your bed (with a barrier of course) provides a large surface area but isn't the best choice if you need truly precise ironing. Because the bed itself is soft, the ironing will never be quite as crisp as it would be with a hard, flat surface.
If you are looking for crisp lines, consider ironing directly on your floor or carpet –after ensuring the floor is clean – or on any large-scale indoor table you may have.
So with the right approach, having a working iron but no access to an ironing table won't keep you from straightening out your laundry.
4. Steam clothes for a crease-free look
Another option to 'iron' without an ironing board is to steam your clothes until the are crease free.
One way to do this is to let them self-steam by either removing them from the washer or dryer before they are fully dried and laying them flat or hanging them neatly. This will result in a not quite pressed but pretty wrinkle free piece of clothing.
Another way to work creases out is to put dry, creased clothing into a dryer with a wet towel. This should ensure all emerge unwrinkled.
Yet another? Hang a creased item of clothing in the shower room while you take a shower then let it hang to dry fully in front of an open window.
Lastly, you can use laundry steamer for really quick, professional results. Amazon's best buy clothes steamer is the Beaunatural.
FAQs
How can I straighten my clothes without an ironing board?
The quickest way to straighten and remove creases from dry clothes without an ironing board is to put them in the dryer with another item – a towel is the most efficient – that is damp. The damp towel will release steam into the drum of the dryer which will permeate the dry item, then both will dry unwrinkled. This process should only take around 10 minutes.
Sign up to the Homes & Gardens newsletter
Decor Ideas. Project Inspiration. Expert Advice. Delivered to your inbox.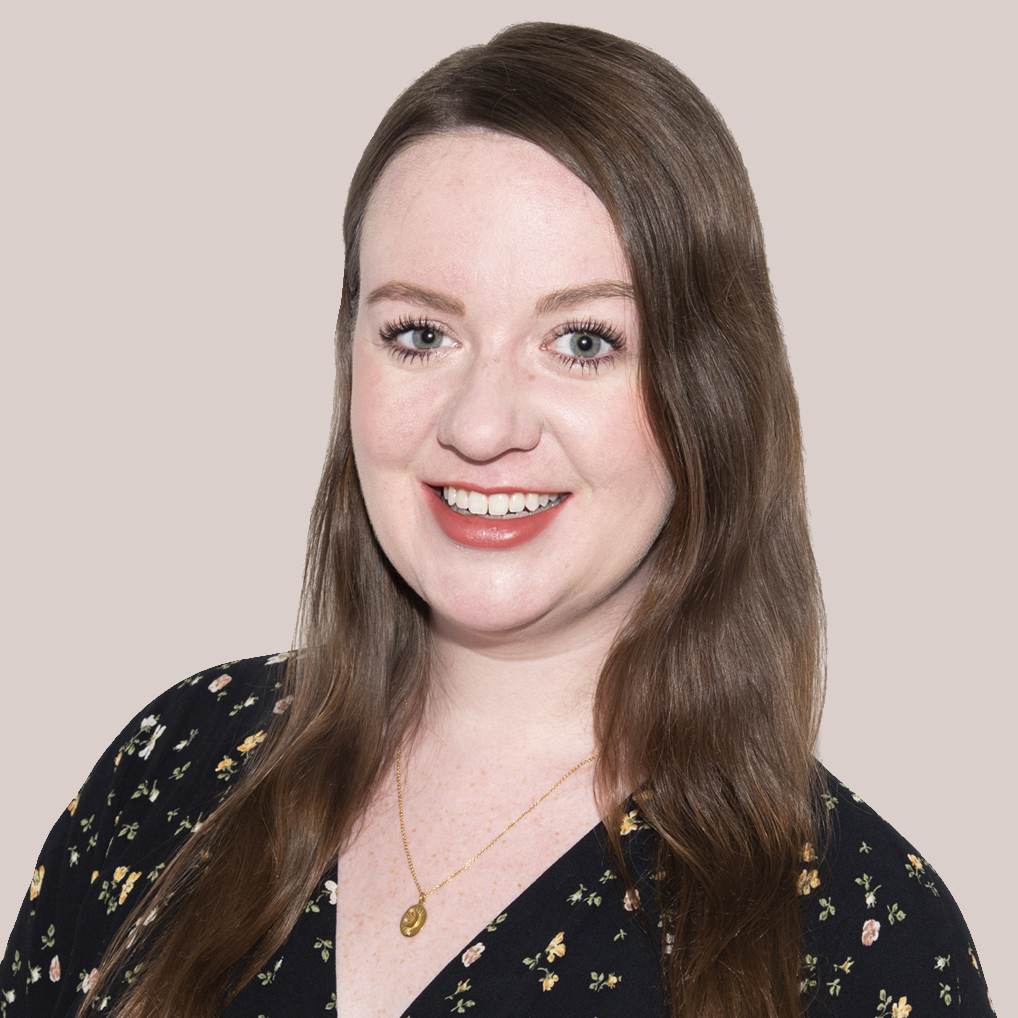 Bridget Mallon is an experienced design and lifestyle editor with over a decade of experience in the field. She was previously the Editorial Director at The Spruce and MyDomaine and has held positions at Apartment Therapy, HGTV, Elle Decor, and Veranda. Her work can also be found on sites like Cosmopolitan, Esquire, The Huffington Post, and House Beautiful. Bridget studied journalism through the Honors Tutorial College at Ohio University. She graduated Magna Cum Laude in 2013. Bridget writes about all things home for Homes & Gardens.