How to unwrinkle clothes without an iron – these fail-safe ways will remove wrinkles fast
Find yourself without access to an iron? These simple solutions will save your clothes from wrinkles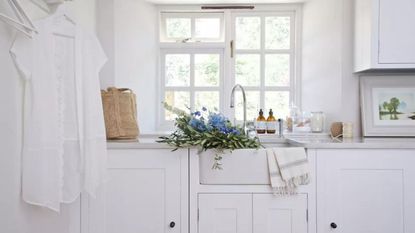 (Image credit: Marloe Interiors)
Sign up to the Homes & Gardens newsletter
Decor Ideas. Project Inspiration. Expert Advice. Delivered to your inbox.
Thank you for signing up to Homes & Gardens. You will receive a verification email shortly.
There was a problem. Please refresh the page and try again.
Wrinkles can make or break any outfit, but dealing with those wrinkles can feel like a chore, especially if you find yourself without access to an iron.
While a traditional iron and ironing board may be the most common way to deal with wrinkles, you may find yourself in a situation where ironing just isn't feasible. Perhaps you're traveling and the hotel doesn't have an iron, maybe your iron or ironing board is broken, or maybe you just don't want to go through the hassle of setting up the ironing board, letting your iron heat up, and painstakingly dealing with each little crease. No matter your reason for avoiding an iron, fear not: there are plenty of other options that de-wrinkle just as well, from using laundry room appliances to removing wrinkles by doing the laundry correctly.
How to unwrinkle clothes in a dryer
If you have access to a dryer, you can eradicate wrinkles in no time. This option is best for cotton items, pieces that may be wrinkled all over, or multiple items. Before attempting this method, make sure you confirm the items you'll be de-wrinkling are dryer-friendly.
Simply toss your items in the dryer for about 15 minutes on medium. You'll want to make sure there's something damp in the dryer as well to create steam, so consider tossing in a damp towel, damp pair of socks, or even a few ice cubes. The moisture will help the wrinkles release. If wrinkles do persist after 15 minutes, try another 5-10 minute spin.
Remember, it is important to check out the laundry symbols on each of your garments' care labels – and stick to them.
How to unwrinkle clothes with a shower steam
Steam is one of the most useful de-wrinklers out there, but you don't need to purchase a full-blown steamer in order to harness the power of steam. Simply put your daily shower to work. Place your wrinkled item on a hanger then hang it somewhere in your bathroom, ideally a location close to the shower. Turn the water on to the hottest setting and close any doors and windows to keep the steam trapped in the room. Let the shower run for at least 10 minutes before checking to see if the wrinkles have been released. If there are still wrinkles present, keep the shower running for another 5-10 minutes.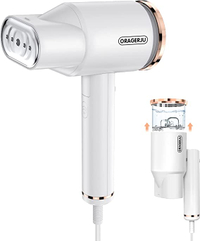 Oraherju 2 in 1 handheld steam iron | $49.99 at Amazon
Steam irons are a quick and efficient way to remove wrinkles from clothes. This nifty device is a best-seller on Amazon for a good reason – it works!
How to unwrinkle clothes with a damp towel
This method may seem overly simple, but it really works. Place your wrinkled item on a flat surface, like a table or clean floor, and place a damp towel directly on top. Press the towel into the garment and pay particular attention to the wrinkled areas. Once the wrinkles appear smooth let the piece air dry. Because you'll need to let the item dry, this may not be the best option if you're in a rush.
How to unwrinkle clothes with hair tools
If you have access to a heated hair tool – hair dryers and straightening irons in particular – you'll likely be able to use that item to get rid of wrinkles. To use a hair dryer, simply turn it on high and direct the airflow toward the wrinkled area. Hold your garment taut while blowing it to further encourage the wrinkles to release. You may find it helpful to get the wrinkled area a little damp if the wrinkles seem to be sticking around.
To use a hair straightener, first make sure the tool is free of rust, hair products, and loose hair. Then lightly press the heated iron on the wrinkled garment. You'll want to use light pressure and move the iron frequently. If you're trying this method on a delicate fabric like silk you'll also want to make sure the heat is on a lower setting to avoid damage.
How unwrinkle clothes with a wrinkle-release spray
Wrinkle-release sprays may sound too good to be true, but they really work. All you have to do is spray directly onto wrinkles then shake out the garment while the spray works its magic. After gently shaking out the wrinkles you'll be good to go. Keeping a travel-sized bottle in your suitcase is a great option for frequent travelers.
You can also DIY your own version of wrinkle release spray using vinegar. Mix one part white distilled vinegar with three parts water in a spray bottle and use that solution to get rid of wrinkles. You'll get the added bonus of vinegar's deodorizing properties as well.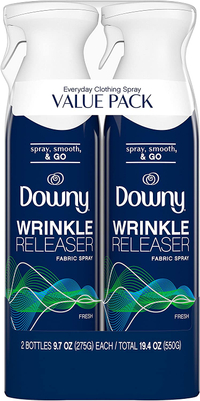 Downy Wrinkle Releaser, pack of 2 | $10.88 at Amazon
This quick-release spray will remove the wrinkles from your clothes in no time. The lightly scented spray always works to remove odors.
How to unwrinkle clothes with a pot
Creating a makeshift iron is as easy as boiling a pot of water. All you need to do is bring a pot of water to a boil and then discard the water – the pot itself will retain the heat. Then, use the bottom of the pot the same way you would iron and rub out the wrinkles.
How to unwrinkle clothes with a tea kettle
It turns out your tea kettle can be multi-purpose too. Bring water to a boil in your kettle and use the steam to release wrinkles. Simply hold the wrinkled garment about a foot away from the kettle and let the steam it releases get rid of any lingering wrinkles.
FAQs
What is the fastest way to remove wrinkles?
Without a doubt, a dryer is the fastest way to remove wrinkles from clothes. If you add something most – ice cubes or a splash or water – this will turn it into a steam, and you can eradicate wrinkles fast.
Sign up to the Homes & Gardens newsletter
Decor Ideas. Project Inspiration. Expert Advice. Delivered to your inbox.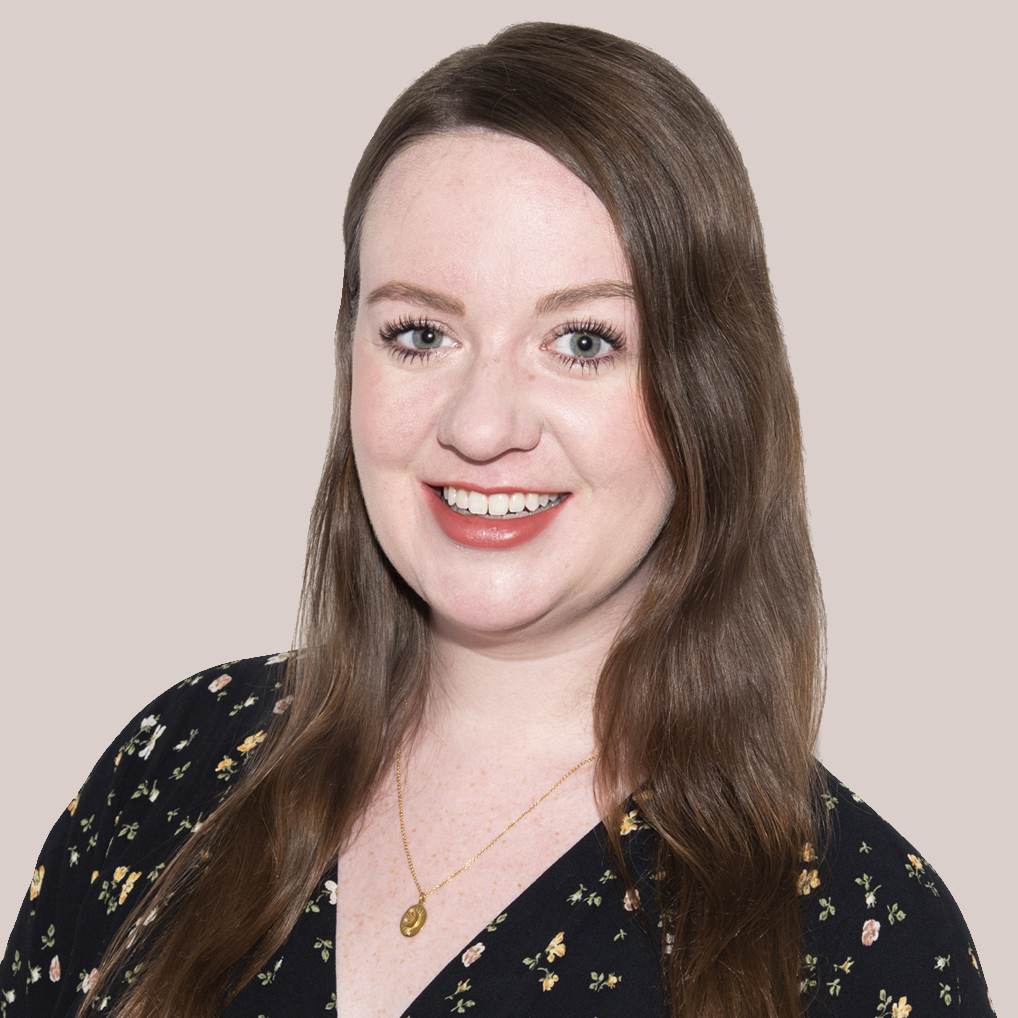 Bridget Mallon is an experienced design and lifestyle editor with over a decade of experience in the field. She was previously the Editorial Director at The Spruce and MyDomaine and has held positions at Apartment Therapy, HGTV, Elle Decor, and Veranda. Her work can also be found on sites like Cosmopolitan, Esquire, The Huffington Post, and House Beautiful. Bridget studied journalism through the Honors Tutorial College at Ohio University. She graduated Magna Cum Laude in 2013. Bridget writes about all things home for Homes & Gardens.