How to prepare your house for hurricane season – 9 steps to safeguard your home
A hurricane is one of nature's most unpredictable events, so early preparation is key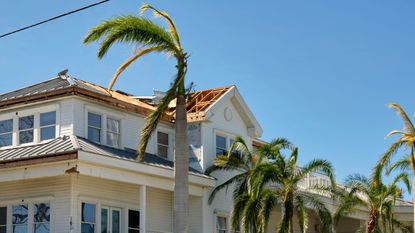 (Image credit: Getty images / Bilanol)
Sign up to the Homes & Gardens newsletter
Decor Ideas. Project Inspiration. Expert Advice. Delivered to your inbox.
Thank you for signing up to Homes & Gardens. You will receive a verification email shortly.
There was a problem. Please refresh the page and try again.
The Atlantic hurricane season lasts from June 1st to November 30th, and it's essential to prepare ahead of any hurricane watch announcements for the health and safety of your family and your home security.
The states at the highest risk of hurricanes are Florida, Texas, Mississippi, Louisiana, and North Carolina, and you can look at the level of risk in your area on the National Risk Index from the Federal Emergency Management Agency (FEMA).
How to prepare your house for hurricane season
As well as staying up to date with local weather reports and evacuation orders and speaking to neighbors, there are lots of ways to ensure your home is prepared for these natural disasters.
1. Cut weak branches
'Preparing your house for a hurricane begins outside,' says Brandon Frady, licensed insurance agent at Clearsurance. So examine any trees and hedges and identify branches that are unhealthy, damaged, or dead, as these could become airborne in a hurricane.
'In a severe storm, those branches are likely to break and could damage your home. So, schedule a tree service to come and trim your trees,' he says. Whether you carry out some backyard landscaping or hire someone to trim branches back, some pruning could save broken windows or a dented motor.
2. Secure outdoor items
Declutter your backyard and ensure everything is either secured or brought inside to prevent a lawn chair from blowing around and becoming a hazard. Secure your best outdoor furniture, grill, propane tank, bikes, cut wood, and anything else that may be hanging out loose in your yard to prevent them from causing damage in high winds.
3. Clear gutters
Water needs to be able to flow away from your property quickly and easy, so clean gutters and downspouts, removing debris and leaves to ensure the drainage system can do its job properly in the event of heavy rainfall.
4. Inspect your roof
Loose tiles can cause leaks, so see if you can arrange for a roof specialist to come and perform some maintenance tasks to ensure everything is secure. 'I inspect the roof of my house and repair any damage before hurricane season,' says John Ward, of Austin Iron Fences. 'During hurricanes, roofs often sustain significant damage from wind pressure or flying objects such as tree branches.'
5. Re-read your insurance policy
Review your home insurance policy so you understand it 100% before you need to file a claim. Consider calling the insurance company for additional coverage and ringing around for quotes. Kyle Raabe of generator company Generac says that your insurance claim can be made much easier if you make a list and photograph your most expensive items.
'Prioritize high-priced items such as jewelry, collectibles, electronics, power tools, lawnmowers, etc. Be sure to account for possessions both inside and outside your home and talk with your insurer ahead of time to understand the claims filing process and how these photos can be best used,' he advises.
Kyle is Executive Vice President at Generac Power Systems, a company that was founded in 1959 and introduced the first affordable backup generator. Generac is committed to sustainable, cleaner energy products poised to revolutionize the 21st century electrical grid.
6. Install storm shutters
Install storm shutters over windows, doors, and sliding glass doors (they cost around $6 per square foot of galvanized metal, $50 for shutters you can control with a smartphone). A layer of plywood on the outside of the window frame will protect you from pieces of shattered glass.
'To prepare windows and doors for a hurricane, I invest in storm shutters
made of durable materials like aluminum,' John Ward shares. 'They provide excellent
protection while also allowing natural light into the home. If storm shutters are not available, then boarding up windows with plywood sheets is another option; however, it's less practical because they require more time to install correctly,' he says.
7. Create an emergency supply kit
Gather essential supplies, including food, water, medicine, important documents, blankets, and a premade first aid kit, at Amazon.This is especially important for those in Florida where hurricanes are more regular occurrences.
Will Copp, owner of Knox Concrete Contractors suggests keeping emergency supplies stocked up, including enough non-perishable food and water for at least 72
hours per person living in the household. 'Stock up on flashlights batteries; charge electronic devices ahead of time; have an evacuation plan ready just in case things get out of hand fast and always follow official evacuation orders if issued by authorities!'
8. Install a water alarm
Install a water alarm, at Amazon, which will alert you to water accumulation in your house, much like a smoke detector detects smoke. This gives you precious time to act before the flooding gets out of hand.
'Place these sensors near sump pumps, washing machines, dishwashers, water heaters, and anywhere susceptible to flooding,' advises Tim Tracy, sales manager at Groundworks foundation repair and basement waterproofing.
9. Move your car
Keep your car in the garage or under cover when there are hurricane warnings, and if you are worried about it there is also the option to move it to inland parking garages. Garage doors are particularly exposed, so ensure your garage door can withstand hurricane-force winds. Outside doors will need to have at least three hinges and a hurricane-proof deadbolt lock that is at least an inch long.
FAQs
Where is the safest place in the home during a hurricane?
If you have recently moved house, ensure you know where is the safest area of your home.
'Homeowners should determine the safest area of their home during a hurricane which is typically an interior room on the lowest level without windows such as a closet or bathroom,' says Austin Fain from roofing company Perfect Steel Solutions
The safest spot could also be a hallway, just avoid rooms with large windows or those located on higher floors.
---
Hurricanes are one of nature's most unpredictable events, so control what you can control and be ready to evacuate if you are told to by authorities. Make sure to save emergency numbers onto your smartphone and know how to turn off your home's power.
Sign up to the Homes & Gardens newsletter
Decor Ideas. Project Inspiration. Expert Advice. Delivered to your inbox.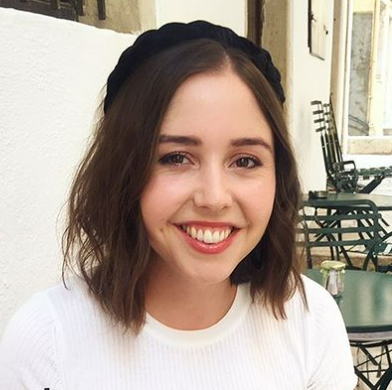 Millie Hurst is Section Editor at Homes & Gardens, overseeing the Solved section, which provides readers with practical advice for their homes. She has been in the world of digital journalism for six years, having previously worked as Senior SEO Editor at News UK both in London and New York. She joined the Future team two years ago, working across a range of homes brands. Millie formerly worked as Senior Content Editor at Ideal Home, taking care of evergreen articles that help and inspire people to make the most of their homes and outdoor spaces. Millie has a degree in French and Italian and lives in North London.