12 things professional organizers never buy – and neither should you
Storage options that aren't worth spending money on – and what to buy instead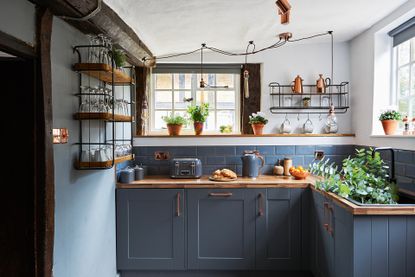 (Image credit: Brent Darby)
Clearing out and organizing even one tiny area of the home makes it prettier and more practical. Keeping things neat longer term is where the challenge lies.
One way to vastly increase your chances of maintaining these virtuous levels of tidiness is to invest in some new storage ideas, from tactile woven baskets to transparent two-tier turn tables.
Keep reading for the products professional organizers never buy – and what to purchase instead.
1. Containers with slanted sides
Containers that break up cabinets and drawers are crucial when organizing small spaces as it means you can categorize more easily. However, interiors therapist Suzanne Roynon says any rigid containers with slanted sides mean wasted space.
'If space is at a premium, choose containers with straight sides to make the best of the space available, and if they are for kitchen use, make them wipe clean,' Suzanne advises. 'Oil and grime cling to wicker, willow and bamboo, so keep those gorgeous options well away from cooking areas.'
2. Shower curtains with pockets
As a professional home organizer, Brenda Scott of Tidy My Space has seen a few products that perform brilliantly, and others that failed miserably. One bathroom item she'd never buy are shower curtains with pockets to hold bottles of product or bathing accessories.
'This item failed because it became too heavy or awkward to slide open and closed,' recalls Brenda. 'If the pockets were facing into the shower for easy reaching of products, then the pockets get wet and become a moldy mess. It takes longer to clean and maintain than it's worth,' she says.
3. Products that only serve one purpose
Leslie Kilgour, founder of Get It Straight Organizing suggests avoiding organizational products that only serve one purpose, especially if that purpose is for something you may not utilize much or keep in the long run.
'Obviously, this is all dependent on the client, but as an example, if you purchase new wrapping paper every year, you do not need to invest in a bulky wrapping paper storage solution, but other people may like to save their wrapping paper year-to-year, so this makes sense for them.'
4. Open, slanted shoe storage that's just too small
'We never recommend shoe shelves that are open and/or slanted,' says Jamie Hord, Founder of Horderly Professional Organizing. 'We see shoes constantly slipping or falling through these. Instead, use shoe storage with flat and solid shelves, at The Container Store. Stackability is also a plus!'
Suzanne Roynon says that if you're considering investing in a shoe cupboard for your hall, check the dimensions to be sure the shoes and boots belonging to the family members with the largest feet will actually fit. 'Many narrow units are designed for shoes up to size 8 – great for kids and dainty feet but completely unusable for size 10 trainers! Oh, and choose one which is easy to clean inside too!'
5. Plastic clothes bags
'Plastic garment bags are the worst!' says Eryn Donaldson from The Model Home. 'They are not breathable and will make your clothes smell funny and they may get moldy. Go for a cloth or breathable option!'
6. Unrealistic organization systems
Juliana Meidl is the founder and owner of Serenity At Home Detroit, a home organization company specializing in professional home organizing and move management. Juliana never buys popular products for her clients unless she knows for a fact that they'll work with her client's lifestyles.
'What works for one person may not work for another,' she begins. Juliana says the key is always to maximize the space you have and develop a system that you know can be maintained, otherwise, what's the point?
'It is also important to understand how much upkeep is needed and whether your lifestyle will support it. For example, decanting pantry products into clear containers is an amazing look in a pantry. Before I would ever recommend those to a client I need to understand if this is something they would continue with moving forward. If not, it isn't the right product for them.'
7. Poor-quality clothes hangers
Suzanne Roynon always tells her clients to buy these velvet hangers, at Amazon. Poor-quality hangers will cause clothes to lose their shape, and your closet will look much more organized if all the hangers match. 'A useful hint in a busy family home is to choose different colors for each member of the family, so at ironing time, there's no confusion over which wardrobe garments are heading for,' says Suzanne.
8. Too many decanters
Whether it's fusilli, flour, or oat flakes, everything looks better decanted into a glass jar. That said, Brenda Scott says that taking everything out of its original packaging has downsides in terms of food traceability and cleanliness.
'When food manufacturers issue a food recall due to contamination, they include the product info on the box,' says Brenda. 'That's gone if the item has been decanted into a pretty container. Another concern is food allergies. Do you know the ingredients if the box is no longer there?
'Decanting can be a huge safety concern but if you cut out the ingredients label and the date of manufacturing and keep it on the decanter in a peel-and-stick pouch, then you have a better chance of knowing if your food item is safe to eat.'
Brenda isn't too keen on decanting in the bathroom, either. While decanters for cotton balls and cotton swabs look very spa-like, she says, they're also another item to clean and most bathrooms have very little extra display or counter space. Keep them in their original container in a drawer instead.
9. Countertop spice racks
'Because some spices degrade when exposed to light, I would suggest not purchasing countertop spice racks,' says Eryn Donaldson.
10. Opaque storage bins
'I love to use bins to help my clients organize out-of-season items, lesser-used pantry stock, and sentimental items,' says Lauren Saltman from Living. Simplified. LLC 'My preference is always to use clear versus opaque bins. Being able to see what is inside the bins at a quick glance is very helpful when you're on the search for a specific item. And of course, be sure to label the bin too.'
11. Round decanters
'When decanting foods in your pantry, I highly recommend using containers that are square and not round,' says Lauren Saltman. 'You'll be able to utilize the space on your shelves and you won't waste any precious space by using round containers.'
12. Fabric hanging storage
Jamie Hord of Horderly also says that they avoid using hanging organizers made of fabric. 'They usually aren't sustainable over time and can waste valuable hanging space,' he argues. 'Instead, work your way up from the floor and use freestanding drawers, at The Container Store to maximize height.'
How do I start organizing?
Nothing beats having a ruthless clearout, as organized clutter is still clutter. So save buying any new storage until you've drastically cut back. Following our January decluttering rules if you need a jumpstart. Even half an hour of decluttering the junk drawer, kitchen shelves or bathroom cabinet will free up space so you can find a better place to put things, making the space more functional and therefore improving the overall design.
Home organizing and investing in solutions helps avoid the frustration of not being able to find your headphones when you've already psyched yourself up for a run, forgetting all about a great charity shop find because it's buried at the back of the closet, or buying a new tape measure because you can't find it only for it to turn up a week later.
Sign up to the Homes & Gardens newsletter
Decor Ideas. Project Inspiration. Expert Advice. Delivered to your inbox.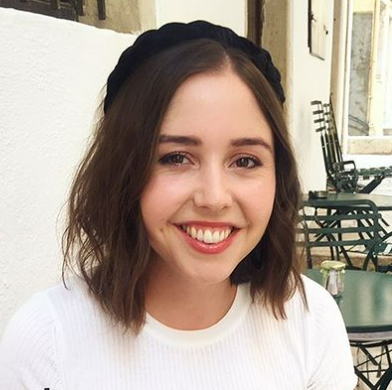 Millie Hurst is the Solved Section Editor at Homes & Gardens. She has six years of experience in digital journalism, having previously worked as Senior SEO Editor at News UK in London and New York. She then gained experience writing for women's magazines before joining Future PLC in January 2021. Millie has written for an array of homes brands including Livingetc and Real Homes and was formerly Senior Content Editor at Ideal Home before taking on the position of Section Editor with Homes & Gardens. She has written and edited countless features on home organization, decluttering and interior design and always hopes to inspire readers with new ways to enjoy their homes. She lives in Sheffield, South Yorkshire and loves to weave nature-inspired decor and nods to time spent in Italy into her own home.