Daniel Radcliffe's Manhattan condo sells for $5.3m, as the actor downsizes his portfolio
The 'Harry Potter' star has downsized his Manhattan property portfolio to one condo with the sale of his second multimillion-dollar complex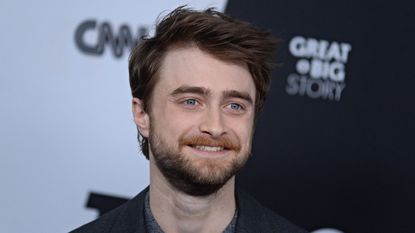 (Image credit: Alamy)
Harry Potter star Daniel Radcliffe has reportedly sold one of his two multi-million dollar lower Manhattan condos for $5.3 million to a Dutch fashion mogul. Originally listed for $5.65 million, the single-floor, 2,445-square-foot complex has been owned by the actor since 2008.
The West Village One Morton Square high-rise is home to some of the world's best homes, with the city-block-sized apartment building one of the most desirable property locations in New York.
Here, we take a look at the details of the gut-renovated property once owned by the movie and stage star.
The condo's sale was first reported in the New York Post (opens in new tab). It boasts three bedrooms all with en-suite bathrooms with spa-like amenities such as steam-showers present in two of the three suites. All three bedrooms also benefit from personal walk-in closets for Hollywood-sized clothes collections.
The kitchen is considerably smaller, however, with the interestingly V-shaped layout appearing a little cramped in comparison to the expansive bedroom spaces. This galley cooking area sits separately from a wall of stainless steel appliances and storage, with one of two breakfast bar ideas sitting behind the preparation space.
The second breakfast bar sits on the dividing wall between the cozy den from the rest of the open-plan apartment.
As a corner unit, the condo benefits from panoramic views of the Hudson river through an immense wall of glass. Stunning architectural features and views like these are incredibly rare in the West Village with the area's landmark status often not allowing the construction of large or tall modern buildings, adding to the impressive building's luxury appeal. The modern style of the building means the condo has highlights such as crisp white walls free of extraneous moldings and motorized window shades.
The 11th-floor condo further benefits from a laundry list of shared amenities for a common charge of $3,100 per month, for example, the building is manned by a full-time doorman and serviced by white-glove concierge, porter, and laundry dry-cleaning services. There is also an impressive fitness center, children's playroom, bike storage, and secure on-site parking.
Radcliffe is not the only Hollywood star to have enjoyed time at the complete either, with other big names such as the Olsen twins, Amy Poehler and Will Arnett, and former Leonardo Dicaprio flame Erin Heatherton.
Extra sources: Dirt.com (opens in new tab)
Chiana is a junior writer for Homes & Gardens having joined Future plc as a new graduate in 2022 after achieving a 1st class degree in Literature at university. She first became interested in design as a child after spending her summers helping her parents redecorate her childhood home. As a long-time reader of Future's homes titles, Chiana is constantly finding new inspiration at work as she focuses on emerging trends, how-to's, and news pieces.