Deirdre Dyson launches an iconic new rug collection – and it's on the H&G wishlist
This brand new collection speaks to the zeitgeist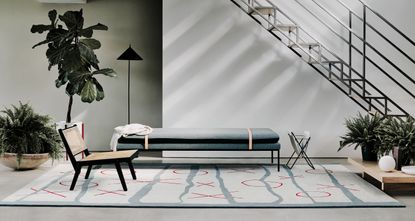 (Image credit: Deirdre Dyson)
Sign up to the Homes & Gardens newsletter
Decor Ideas. Project Inspiration. Expert Advice. Delivered to your inbox.
Thank you for signing up to Homes & Gardens. You will receive a verification email shortly.
There was a problem. Please refresh the page and try again.
If anyone's managed to sum up the mood for 2021, it's got to be Lady Deirdre Dyson with her latest rug collection, Paper & Stone.
The London-based fine artist has been designing contemporary carpets and rugs for over 20 years. Using the most sumptuous silks and wools, Deirdre's designs are typically hand-knotted in Nepal, bringing an artisanal expertise to this delicate craft.
Each year Deirdre releases a new themed collection to chime with interior design trends, and for 2021 she has found beauty in the everyday materials and moments that we all experienced in lockdown.
This new collection of carpets and wall hangings, Paper & Stone, focuses on the delights of simplicity and harks back to childhood at a time when everything seems darker than those halcyon days.
'I've called this collection Paper and Stone because it's a childhood game that I think most people might recognize,' muses Deirdre. 'I wanted to find beauty in simplicity at a time when life suddenly seemed rather complicated.'
In this reflective collection, Deirdre looked to the most everyday, ephemeral materials for inspiration as to how to choose a rug, such as crumpled, folded and torn paper, as well as the seemingly everlasting pieces of the everyday, like stone walls and pavings.
Color, too, has shifted for 2021. 'I was trying to do something quieter color-wise compared to the I'd done for the exhibition in 2020 which was very bright and glittery,' says Deirdre. This marked change also lines up with when Deirdre began her creative vision for this collection, which started during the March lockdown of the UK.
Paper
The 'Paper' element of this collection is made up of seven elegant hand knotted rug designs.
'I'd often used overlapping or crumpled paper in my paintings,' says Deirdre, 'so it was fascinating using silk and wool instead and seeing a two-dimensional surface transformed into three dimensions, just by using the same colour in many different tones'.
Of 'Paper' designs, one of our favorites is 'Love Letter', a rug featuring torn pieces of paper - perhaps remnants of a ripped up love note. 'Fold Out' echoes this childlike appeal with its sweet pastel paperchain design.
'Offcuts', meanwhile, was inspired by Deirdre trimming photographs one day. 'Afterwards I had a handful of offcuts which l thought looked like spillikins and when I put them on the floor I thought - this is a carpet,' says Deirdre. 'And I put the background in as the cutting board, so the artistic challenge was to choose colors that create a three dimensional feeling so that they don't look flat.'
Stone
Due to lockdown, Deirdre had extra time than usual to work on this collection, which lead to the creation of three vertical wall hangings, inspired by paving and stonework.
I have become interested in hanging carpets on the wall and this collection includes panels, which can also be adapted for the floor,' says Deirdre. 'They represent the stones used in walls and floors and highlight the amazing decorative skills of those who work with the materials.'
These hangings include 'Blue Stone' which is woven from silk with an inspired use of wool to create a grouting effect.
Each Deirdre Dyson carpet is totally bespoke and can be made to order in any shape or size, fitted or free-standing. See deirdredyson.com for more.
Sign up to the Homes & Gardens newsletter
Decor Ideas. Project Inspiration. Expert Advice. Delivered to your inbox.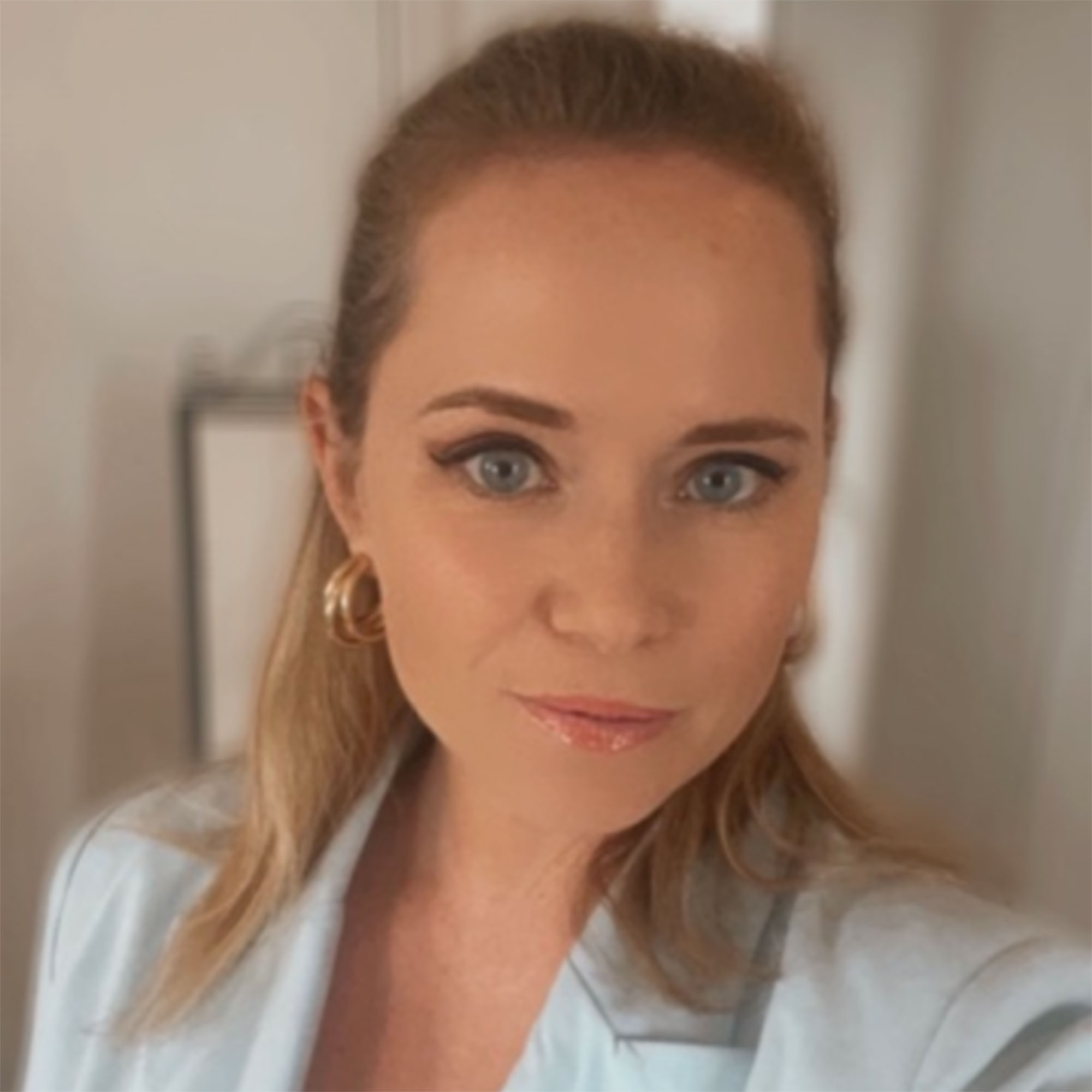 Thea Babington-Stitt is a Content Editor at Future. She has been an interiors journalist for nearly 10 years and has held positions at LivingEtc, Country Homes & Interiors and Homes & Gardens. Currently, she is writing for Ideal Home and Style At Home's websites and magazines.