Inside the homes of designers – how top interiors experts live and work
Author Jenny Rose-Innes explores the designer homes of some of today's most influential interiors experts – and talks to them about their creative process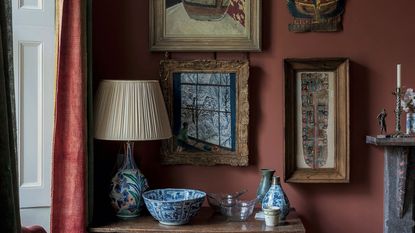 (Image credit: Simon Griffiths, Rizzoli )
Have you ever wondered what sort of space interior designers themselves live in? That's exactly what Jenny Rose-Innes explored in her book, British Designers at Home.
With profiles on 20 of the most important names in British design and decoration, this book displays visually enticing imagery from each of their homes.
Each designer talks at length about their working life, their own homes and how they became interested in decoration. From classic British style, to the movers and shakers of today, British Designers at Home offers a wealth of information and inspiration to anyone interested in interiors. Here, we feature an inviting extract.
See: Interior design tips – decorating secrets for the world's top experts
Sarah Vanrenen
Sarah Vanrenen's 300-year-old house, made up of three cottages and set in 1,000 acres of farmland, used to belong to her husband Grant's grandmother. The couple move back and forth between London and the country each week, though Sarah has set up her design practice in Hungerford, about half an hour's drive from the farm.
Sarah's approach to design is idiosyncratic, and her trademark is her love of bright colour.
'On rainy days, one needs a bit of cheering up' can clearly be seen in the kitchen area, with its flashes of teal, exuberant mix of fabrics and mismatched chairs around the breakfast table.
Upstairs, the bedrooms and bathrooms are equally colorful and eclectic, each with its own highly individual scheme and mix of old and new.
See: Cottage decorating ideas – charming ways to get a characterful look
Wendy Nicholls
It's hardly surprising that Wendy Nicholls fell in love with her country house. It's in an idyllic setting, surrounded by an acre and a half of garden, with a gate leading to the 14th-century village church next door. Since Wendy, who is head designer for Sibyl Colefax and John Fowler, moved in about six years ago, she decided against making any major alterations, apart from repainting.
'Every single room had a feature wall – the guest room had a terrifying wallpaper of tropical birds and flamingos.' However, she did focus on her bedroom. Three rooms were converted to form a bedroom, dressing room and bathroom.
Wendy has a flat in London, but spends every weekend in the country, 'For me, it really is worth the two-and-a-half hour drive. Increasingly, I find it very difficult to leave each week,' says Wendy.
See: Kitchen ideas – decor and decorating ideas for all kitchens
Veere Grenney
When Veere Grenney first saw the house several years ago, it hadn't been touched for 40 years, and was lacking many of its original features except for the 1820 stone staircase. Veere reinstated skirting and cornices in keeping with the period, replaced doors with his favorite Soane-detailed ones and added curved walls to the stairwell.
Most of the walls are upholstered, 'we do fabric walling in a way that appears seamless,' he says. In contrast, 'the house has naked floors, which I love – the walls take care of the noise. I love the luxury around the walls, and modesty of the floors.'
The pleasure of putting this house together, he says, is that it gave him the opportunity to decorate again in the way he'd be trained many years before.
Paolo Moschino & Philip Vergeylen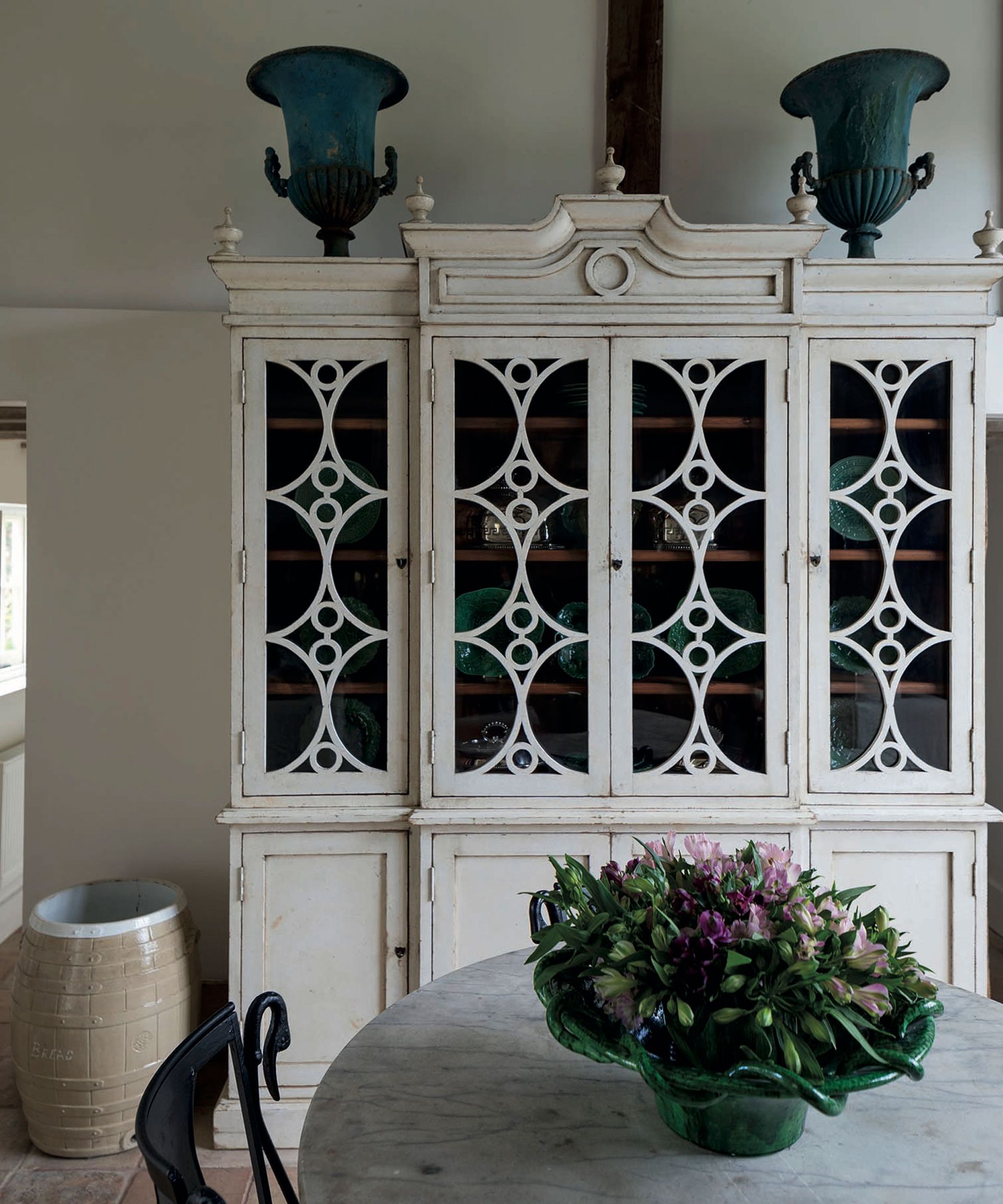 West Sussex was a part of the world Paolo Moschino and Philip Vergeylen, owners of Nicholas Haslam, were already familiar with. They had been renting there for two years, and loved it so much that they wanted to buy in the area.
When they first saw the farmhouse they now own, they'd made their decision even before they stepped inside. 'The outside was most important, because we knew we could fix whatever was inside,' says Paolo.
Each room in the main house has a different character, from the blue and white dining room, and the lofty new extension looking out to the garden, to the cozy drawing room with pickled beams and the sitting room with its terracotta walls, usually used at night. Each room contains an intriguing mix of objects from different periods and places, indicative of Philip and Paolo's broad-ranging tastes.
Nina Campbell
Throughout the house, which has been Nina Campbell's home for 15 years, there's a mix of practicality and decisiveness, of warmth and comfort, indicative of her general approach to design.
Nina has used mirrors liberally and in unexpected places – slivers between bookcases, within and around a fireplace, and framed on a column.
As the ceilings on the ground floor are quite low, she decided to paint them in gloss, which allows the light to shimmer and bounce off them, giving an illusion of space.
As someone whose design projects have included a house in Amman for a member of the Jordanian royal family, it is not surprising that Nina's own home is anything but ordinary. 'This used to be the studio for the famous sculptor Frank Dobson, who lived next door,' she adds.
See: Nina Campbell's interior design tips – they are as inspirational as you'd imagine
Robert Kime
For Robert Kime, every room starts with a rug. 'You have to start with something,' he says, 'and I always think a carpet is the easiest thing.'
It doesn't need to be expensive. A rug can define a space, break up a large room or highlight a particular area – it can play a number of roles.
With a background in antiques and a passion for history, it is unsurprising that Robert's London flat is full of interesting things, from a rare screen covered in Chinoiserie paper that he picked up at an auction for just a few pounds to William Wandsworth's own leather chair, which sits behind the desk in his study.
He reconfigured the layout, knocking out walls, creating arches, installing fireplaces and changing the functions of various rooms, to create a richly layered environment.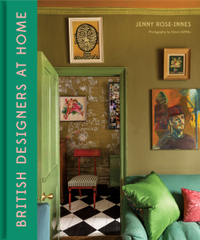 Extracted from British Designers at Home by Jenny Rose-Innes (Hardie Grant)
What sort of spaces do interior designers live in? British Designers at Home is for anyone curious to find out more about designers, and glean ideas and practical information for their own homes. This engaging and visually enticing book profiles over 20 of the most important names in British design and decoration in their own personal spaces.
Sign up to the Homes & Gardens newsletter
Decor Ideas. Project Inspiration. Expert Advice. Delivered to your inbox.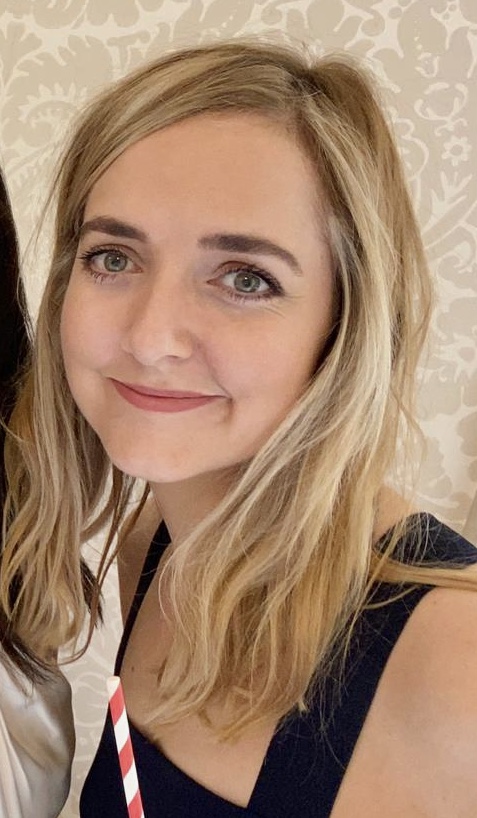 Jo Bailey has been Deputy Editor of Homes & Gardens since late 2021, overseeing all features for the print edition. Previously, she worked as the News & Shopping Editor across H&G and Livingetc - one of Future Plc's sister brands - this is where she learnt to discover the best news stories, latest trends and honed her understanding of Homes and Gardens' over 100-year-old brand.
Before joining Future Plc, she worked as an interior stylist for over ten years, specialising in commercial photo shoots for luxury clients such as; Design Centre Chelsea Harbour, The Romo Group, Christopher Farr Cloth and Heal's. She has worked closely with Homes & Gardens and Livingetc for over a decade, having styled and produced editorial shoots and events for both titles over the years.