How to beat the Blue Monday Blues - the H&G team share their weekend plans
Feeling down? Here's what we're doing this weekend to lift our spirits and combat the Blue Monday Blues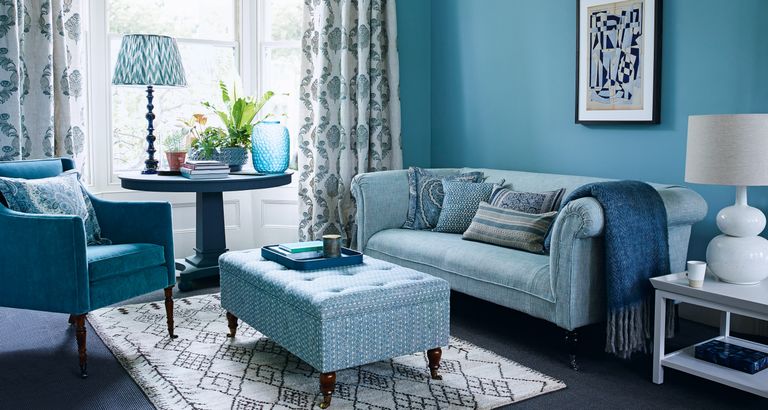 (Image credit: Future/Simon Bevan)
Monday 18th January is so-called Blue Monday, apparently the most depressing day of the year. 
Following the celebrations of Christmas and New Year, people's moods naturally experience a bit of a slump in January, and after the year we've just had together with the fact that next few months are set to continue with more of the same, it almost feels like 2021 may experience the most dismal Blue Monday on record.
On the whole, the H&G team are glass-half-full people so we've decided to share our plans for today to ensure we keep in good spirits for the dreariest day of the year.
Personally, I spend so much time indoors during the week that the weekend is when I try and get as much fresh air as possible. As there's no rain forecast today, we'll jump on our bikes for an adventure cycle down the canal where I live in West London. We'll wrap up warm and bring some hot chocolate in a flask (with extra marshmallows, naturally) and when our six-year-old starts moaning about having sore legs, that's when we know to turn back!
So whether reorganising your pantry gives you joy or tending to your house plants floats your boat, hopefully, hearing what we have planned can give you further ways to bounce back from the inevitable boredom and gloom.
Lucy Searle, H&G's Editor in Chief
Laura Crombie, H&G's Brand Development Director
Amy Cutmore, H&G's Digital Editor in Chief, Homes Audience
'My first instinct would be to reach for a decent bottle of red and a good book... OK, a trashy book. However, for some bonkers reason I've decided to "do" Dry January this year, so I'm finding new ways to entertain myself.
'Top of the list this weekend is to borrow my friend's dog AKA The Best Dog in The World™ and walk up to Sharpenhoe Clappers. And yes, that is a real place. The views are incredible, it's literally on my doorstep and – like much of Bedfordshire – few people know it's there!
'Hubby and I would normally take a flask of boiling water in which to cook hot dog sausages (if you haven't done it, try it!) plus supplies of fried onions and buns. Lockdown rules permitting. If that's scuppered, we'll be ordering takeout from our local pub... one of chef Sam's casseroles has the power to lift anyone's spirits.'
Jennifer Ebert, H&G's Digital Editor
Jo Bailey, H&G's News & Shopping Editor
Thea Babington-Stitt, H&G's News & Features Editor
Jennifer Spaeth, Group Chief Sub-Editor
Teresa Conway, H&G's Gardens Editor
Emma Williams, Group Creative Director
Elisa Roche, Food Director