Monty Don reveals how to protect plants from frost – and why now is the time to do it
It is undoubtedly autumnal, and tender plants are in need of protection this weekend. This is what gardening guru Monty Don advises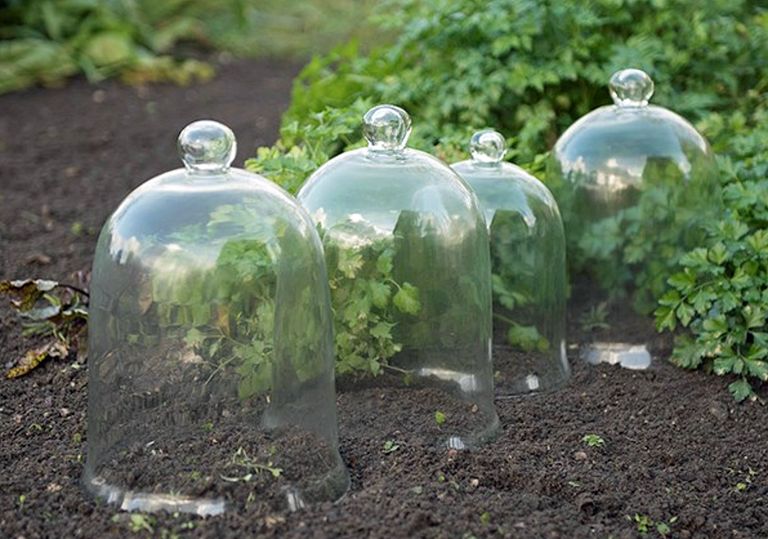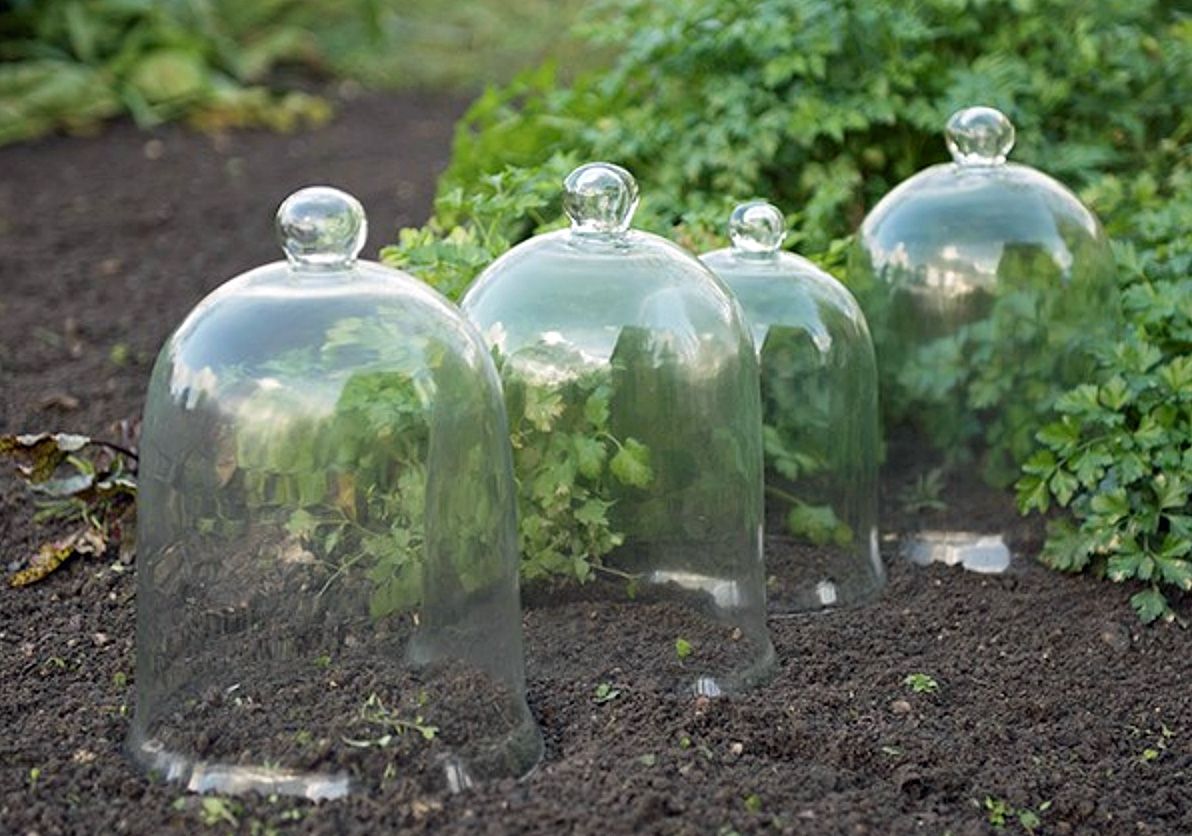 (Image credit: Crocus)
By Lucy Searle
We are big fans of Monty Don – and spend much of our weekend catching up on the advice he dispenses on Gardener's World, while, of course, admiring – and coveting – his beautiful Longmeadow garden. We are also avid readers of his blog and Instagram feed, taking many a tip and idea from each for our own gardens.
We are paying particular attention to everything Monty says at the moment because, in case you hadn't noticed, the seasons are turning, and our more tender plants are beginning to look a little sorry for themselves.
Monty's advice? Get ready now to protect plants from frost. 'If you do not already posses them, invest in horticultural fleece and some cloches,' he says in his latest blog. But 'these are only useful if you have and employ them before you need them and there is no guarantee that there will not be a hard frost in October.'
In other words, this weekend is the time to get prepared for winter.
When to use cloches versus fleece? 'Cloches are very good for rows of vegetables, keeping them dry as well as warm (although I always leave the ends open – happy to trade some heat for some ventilation),' he continues.
Cloches range from plastic polytunnel-type buys to more traditional bell jar glass – or glass-effect – pieces that are far more pleasing to the eye. Our favorite buys are the attractive-looking ones above, from Crocus, but you can find similar cloches elsewhere online.
The next best thing – but not nearly so attractive to look at? Fleece. Monty says that it 'is the best temporary protection against frost, either laid out over small plants or draped over shrubs and bushes.'
Not everything, of course, can be brought indoors or taken into the shelter of a greenhouse, and not every tender plant will fit beneath a cloche.
Cloches are ideal for small gardens or for protecting the odd tender plant here and there amongst your borders – plus, chosen carefully, they are decorative additions to a garden. Fleece? Not so decorative, but a good solution if there is no other alternative, such as a greenhouse or conservatory to shelter tender plants.
If you have a slightly larger garden and are planning on sowing seeds now for spring, cold frames, like those shown above in Monty's own garden, will do a great job of sheltering larger expanses of planting – or of freeing up space in a greenhouse.
Plants 'can be stored and gradually hardened off by opening and closing them, and still protected at the same time,' says Monty in a clip for Gardener's World.
Again, for us, looks and functionality are equally important, with sturdy timber framing winning out over plastic or metal framing every time. For larger gardens, deep, wide cold frames that look and act like lidded raised beds are an attractive addition; for courtyard or urban gardens, tall, narrow cold frames with a smaller footprint are much more practical, and can be used for display as much as for growing.
'It doesn't matter how big they are, I'll bet you use every inch of them all the time,' concludes Monty. We couldn't agree more.
Doing these small jobs now could make all the difference to how your garden looks in spring. Follow Monty's advice and we're sure your garden will survive even the harshest of winters.
My first job was writing a DIY column for a magazine for the over 50s (which seemed a long way off back then). I then moved to a DIY magazine as deputy ed, then freelanced my way around the homes departments of most women's magazines on the market before working on Your Home and Family Circle magazines as homes editor. From there, I went to Ideal Home magazine as associate editor, then launched 4Homes magazine for Channel 4, then the Channel 4 4Homes website before going back to freelancing and running a social media business (you can see where I had kids from the freelancing gaps!). I was tempted back to the world of big business by the chance to work with the great team at Realhomes.com, where I was Global Editor-in-Chief for two and a half years, taking it from a small website to a global entity. I've now handed the reins of the website to our American managing editor, while I take on a new challenge as Editor-in-Chief of Homes & Gardens.