Our favourite National Trust gardens that you can visit all year-round
The National Trust's most famous and significant gardens.
These gardens encompass over 500-years of history, and showcase a variety of styles and fashions.Discover a selection of our favourite National Trust gardens that you can visit all year-round.
See our news section for more exciting new launches
Mottisfont, Hampshire
Sweeping lawns, ancient trees, and sparkling streams frame this lovely old house, formed from a medieval priory. Maud Russell made it her home in the 1930s, bringing artists, writers and designers here. Inside you'll discover changing art exhibitions, and outdoors, acres of changing seasonal colour.
In mid-winter, thousands of snowdrops cluster along the river walk. Mottisfont's one-acre winter garden glows with brilliantly coloured bark from dogwoods and silvery ornamental bramble. Full of winter-flowering shrubs, sweet scents of witch hazel, viburnum and wintersweet fill the air and gullies of foliage plants appear to wind through the banks of willow like water, spilling into the stream below.
In early spring the garden is dotted with pink and purple bedding plants - cyclamen, crocus and anemone - and clusters of golden daffodils bloom across the garden's huge lawns and under its giant plane trees. In the formal parterre and rose garden tulips appear in ivory, pink and deep purple. Mottisfont's pretty Lime Avenue is carpeted in lilac-blue chionodoxa flowers, and in the meadow you'll find nodding purple snake's-head fritillaries.
Mottisfont is famous for its renowned rose garden, which reaches its peak in June. Housing the National Collection of old-fashioned roses, this incredible series of walled gardens is full to bursting with deeply scented varieties. You'll find ramblers and climbers on walls and mingling with gnarled fruit trees. Delicate China and tea roses mix with ancient varieties from Persia, set in huge borders alongside other perennials like geraniums, peonies, pinks, and white foxgloves. Many of the rose varieties are for sale, in Mottisfont's large rose sales area.
Adjoining the rose garden is Mottisfont's large kitchen garden, which this autumn celebrates its first anniversary. This beautiful space embodies the property's medieval history and productive past. Long pergolas inspired by cloisters are smothered with hanging gourds, and raised beds bursting with produce and floral colour surround a central water feature. Everything is culinary, medicinal or edible, designed to educate and inspire. Elsewhere, Mottisfont's veteran trees put on spectacular shows of autumn foliage.
Anglesey Abbey, Cambridgeshire
The 114-acre gardens of Anglesey Abbey reward a visit time and again, offering a new highlight every season – just as their creator, Lord Fairhaven, intended.
In spring, don't miss the Formal Garden where brightly coloured orange and white 'Tres Chic' and 'Ballerina' tulips adorn the crisp, geometric beds.
In the summer months, expect formal gardens full of scent and colour, open lawns for relaxing and wildflower meadows buzzing with activity. From June to October, the quintessentially English Rose Garden is a must see as 40 different rose varieties fill the air with scent.
As summer gives way to autumn, it's the Dahlia Garden's time to shine. Featuring 70 types of dahlias, and arranged in a sweeping curve, the garden creates a glorious rainbow effect and is celebrated in the garden's annual Dazzling Dahlias event (9-29 September 2019).
But it isn't just the plants that make Anglesey Abbey special: Lord Fairhaven amassed one of the finest collections of garden statuary in the country. Prepare to be amazed by the array of statues you'll find throughout the garden, from stone Greek maidens and busts of Emperors to crouching lions and intricately decorated urns.
When the nights draw in and many gardens turn quiet, the Winter Garden comes into its own with breathtaking colours and textures from 150 specially chosen plant species. Admire the stunning grove of silver birches, snowdrops, beautifully touchable barks, grasses whispering in the breeze and some powerfully scented winter flowers.
Nymans, West Sussex
German émigré Ludwig Messel bought the 600-acre Nymans estate in the 1890's so he could cultivate his love of gardening and share it with family and friends. The extensive but intimate garden, set around a romantic house and partial ruin, is still delighting visitors today with hidden corners through stone archways, tree-lined avenues and views of the lush Sussex Weald.
In spring the walled garden is brim full of lavish displays of flowers, from drifts of bright yellow daffodils to masses of frothy blossom and camellias.
Perhaps the most photographed part of the garden is the Edwardian summer borders, a flamboyant mix of perennials and annuals set off by a beautiful Verona marble fountain. Another summer highlight is the Rose Garden, inspired by Maud Messel's 1920s design, scented by hints of old-fashioned roses.
As summer fades to autumn, displays of dahlias, salvias and hydrangeas take centre stage in the sunk garden and terrace. The autumn tints on leaves, rustling of ornamental grasses and glow of colourful heather are a feast for all the senses. Enclosing the rose garden, the vivid new salvia border stays colourful well into autumn, complementing packed borders full of late summer flowers. Views across the woodland dipping down into the valley reveal a palette of oranges, reds and yellows.
Even winter is far from dull, with clusters of snowdrops, fragrant witch hazels and colourful stems brightening even the greyest of days. Frost crunches beneath your feet and the air is filled with the sweet smell of delicate daphne flowers. Stroll along the winter walk and be cheered by winter flowering shrubs, berries, bark and stems.
Bodnant Garden, Conwy
Nestling in the Snowdonian foothills, Bodnant is a world class, Grade-I listed garden, but much more – enjoy grand formal terraces, dramatic riverside dells, a tranquil lakeside and informal woods and meadows buzzing with wildlife. It really is a garden for all seasons; bursting with blossom in spring, rose terraces and lily ponds in summer, a tree-scape of fantastic autumn colour, plus a specially designed Winter Garden. Don't miss a peek inside the 18th-century Pin Mill, the Victorian Poem mausoleum and the Georgian Old Mill (open on certain days, see website for details).
In late spring, the glorious laburnum arch steals the show, believed to be the oldest and longest of its kind in the UK. Planted in 1880, and made up of 64 laburnum plants, it creates a 55m long tunnel of golden, cascading flowers that draws visitors from far and wide.
This is a plant lover's dream, with 'signature' plants including Meconopsis (startlingly blue Himalayan poppies), Davidia (handkerchief tree) and Embothrium (the scarlet-flowered Chilean fire bush). It's also home to Britain's earliest magnolias, introduced from China in the late 1800s, and to unique rhododendron hybrids which were bred here from the 1920s.
It's 100 years since Bodnant came into the care of the National Trust, and the garden keeps on evolving. With around 20 formerly private acres opened to the public since 2012, and gardeners currently busy renovating other areas, there will be plenty more to explore in years to come.
Sissinghurst Castle Garden, Kent
Historic, poetic, iconic – Sissinghurst Castle Garden in Kent is a refuge dedicated to beauty. Poet and writer Vita Sackville-West and her diplomat and author husband Harold Nicolson fell in love with Sissinghurst Castle and began creating their now world-renowned garden in the 1930s. Harold's architectural planning of the garden 'rooms', and the colourful, generous planting by Vita, reflect the romance and intimacy of her poems and writings.
Each of the garden rooms is planted to peak in a particular season, like acts in a year-long play. In spring the Lime Walk is at its best, before the Rose Garden becomes the focus in early summer. July sees the famous White Garden peak followed by the Lower Courtyard in August. The jungle-like Cottage Garden reaches a crescendo by September and was known by Vita as the 'sunset garden' for its profusion of hot red, yellow and orange shades.
New for 2020 will be the 'Delos' garden, which Vita and Harold began after a visit to the sacred Greek island in the 1930's. The local climate and north-facing position of the garden, combined with a limited knowledge of Mediterranean planting, meant that the garden didn't thrive. But now, designer Dan Pearson is working with the National Trust to breathe life back into the space, using current design practices, clever landscaping and a broader range of planting to capture the essence of Vita and Harold's vision.
Stourhead, Wiltshire
First opened in the 1740s, Stourhead is one of England's greatest landscape gardens, described in the 18th century as "a living work of art where all is grand or simple or a beautiful mixture of both."
Follow the twisting paths through this magical landscape garden where trees, plants, classical temples and grottos are reflected in the glistening lake, hidden views are revealed at every turn, and each season paints a different picture.
In summer, enjoy the sun-dappled paths, watch for the garden's rich butterfly and bird life and relax on one of the picnic-perfect lawns. Autumn brings a whole new grandeur as the lake reflects the bonfire of colours and golden leaves crunch underfoot, before winter brings a frozen peace, the bare trees traced crisply against the sky.
Dotted around the garden are many spectacular temples and features, designed to create a classical feel. These include The Temple of Flora, dedicated to the Roman goddess of flowers and spring; the statue-filled Pantheon, the largest garden building at Stourhead; a cool, cave-like Grotto and the circular, hilltop Temple of Apollo, which gives delightful views over the lake.
Powis Castle, Powys
Powis Castle has one of the finest gardens in Britain, attracting visitors from all over the world to enjoy its superb horticultural craftsmanship and rich history.
Perched high on a rocky ridge, Powis Castle was once a fortified medieval castle but in later, less violent centuries, it was transformed into a comfortable family home. Stretching out below the castle lies a garden which, far from being a rustic, small-town attempt, was the height of international fashion in its day.
Many of the country's greatest gardens show only their most recent developments as they have been created over the remains of older gardens; each layer loved in its day but now buried under the tide of fashion. The wonder of Powis' garden is that it has retained most of its historic styles – its 17th-century Italianate terraces and Orangery, its peaceful wooded landscape garden on the Wilderness ridge, and its opulent Edwardian Formal Garden. All are still there and thriving, now enriched by centuries of plantsmanship and skilled gardening.
Explore the historic terraces lined with unique yew 'tumps', which stand as monumental living sculptures stretching up to 14m high, and admire breath-taking views across the Severn valley and the wider garden. It is a rare sight to see 300 years of garden history unfolding before your eyes, sitting happily and spectacularly together.
Unquestionably a garden for all seasons, Powis has something to please the eye even on the crispest of winter days. Dancing lead statues, lavish herbaceous borders, an ice-house, fountain garden, vibrant autumnal colour and crisp winter views all wait to be discovered in this garden that never fails to impress.
Cliveden, Buckinghamshire
There's not one garden at Cliveden, but many, each with its own individual character and particular charm. The estate is the result of 350 years of work by countless gardeners, with layer upon layer of historical influences and passions. As one planting scheme starts to fade at the end of the season, another comes into its own, providing countless reasons to visit over the course of the year.
Visitors stepping onto the terrace to look out over the Grade-I listed formal parterre are greeted by crisp geometric beds and far-reaching views over the Thames below. In the mid-19th century, John Fleming was head gardener to the Duke and Duchess of Sutherland at Cliveden and was an innovator of the seasonal and carpet bedding seen today across the estate. The spectacle of seasonal bedding is changed by the gardens team twice a year with each display using around 40,000 plants in bold and vibrant shades.
Cliveden's Victorian-inspired bedding scheme can also be seen in the Long Garden which is home to the estate's century-old yew topiary, depicting obelisks, spirals and peacocks. Along with the statuary, it creates a structural element to the Italianate garden which takes on an ethereal dimension on a misty day.
Throughout summer, the Rose Garden is a scented haven. From east to west, nodding heads of over 900 roses phase through sunset shades from palest lemon to deep red.
A real highlight of Cliveden's formal gardens is the herbaceous borders. Chief among these are the contrasting 'hot' and 'cold' schemes of the forecourts on the north side of the mansion. These are the creation of Graham Stuart Thomas, the National Trust's gardens advisor during the 1960s and 70s. The east border (facing west) is dominated by bright golds, yellows, oranges, reds, and burgundies. On the west border are the cooler whites, pale blues, mauves and pinks.
The oriental Water Garden provides superb autumn colour, and in spring bursts into bloom with camellias and azaleas. Elsewhere in spring, the formal gardens across the estate are bathed in the golden light of thousands of daffodils. A visit in early May is not complete without a walk through the woodlands to see the haze of bluebells carpeting the ground.
Cliveden's estate is a kaleidoscope of colour for inspiration and enjoyment throughout the year.
Mount Stewart, County Down
All gardens are an outpouring of artistic expression, and Mount Stewart is no exception. Voted as one of the top 10 gardens in the world, the garden at Mount Stewart was planted in the 1920s and seems to be full of impossible flowers. It reflects a rich tapestry of design and great planting artistry that was the hallmark of its creator Edith, Lady Londonderry. Her passion for bold planting schemes coupled with the mild climate of Strangford Lough allows rare and tender plants from across the globe to thrive in this celebrated garden.
The formal gardens surrounding the house are packed with fanciful statues drawing from Irish and classical mythology. The astonishing levels of planting experimentation fill the gardens with spirit and character reminiscent of an Italian villa landscape. Wooded areas support a range of plants from all corners of the world, ensuring something to see whatever the season.
Walking through the magnificent woodlands is like walking through a painting: paths lined with rhododendrons, azaleas and magnolias lead you around the banks of the four-acre lake, rich with primulas, irises, and large-leafed gunneras. It truly is a tonic for the soul.
Together the house, gardens and demesne are a glorious celebration of people, power and plants. Explore in your own time or take a guided garden tour to find out more about the history, grandeur and enchantment of these much-loved gardens.
Wentworth Castle Gardens, South Yorkshire
Wentworth Castle Gardens near Barnsley is one of the finest Grade-I listed landscapes in the country, featuring 63 acres of gardens and 500 acres of rolling parkland.
The gardens are home to some of the earliest monuments and follies in the country, including the fairy-tale like 'ancient ruins' of Stainborough Castle. Unusually for the time, many of the structures in the garden are dedicated to women, including Lady Mary Wortley Montagu who was responsible for introducing the smallpox vaccination to Britain and Western Europe. It's believed to be the first monument in the country dedicated to a living, non-royal woman.
The beautifully restored Victorian conservatory is one of the last surviving winter gardens in England and was the first conservatory in the country to have electric lighting. The gardens are also home to three National Plant Collections: Camellia x williamsii cultivars, hardy rhododendrons and magnolias which give glorious showy displays in season.
An endless variety of gentle walking trails, picnic and hide and seek spots will keep you occupied for many outdoor adventures. Pause to take in the uninterrupted views of the Yorkshire countryside down to the valleys below, explore the mysterious fernery and stroll along Lady Lucy's Walk, an avenue of towering lime trees.
Sign up to the Homes & Gardens newsletter
Decor Ideas. Project Inspiration. Expert Advice. Delivered to your inbox.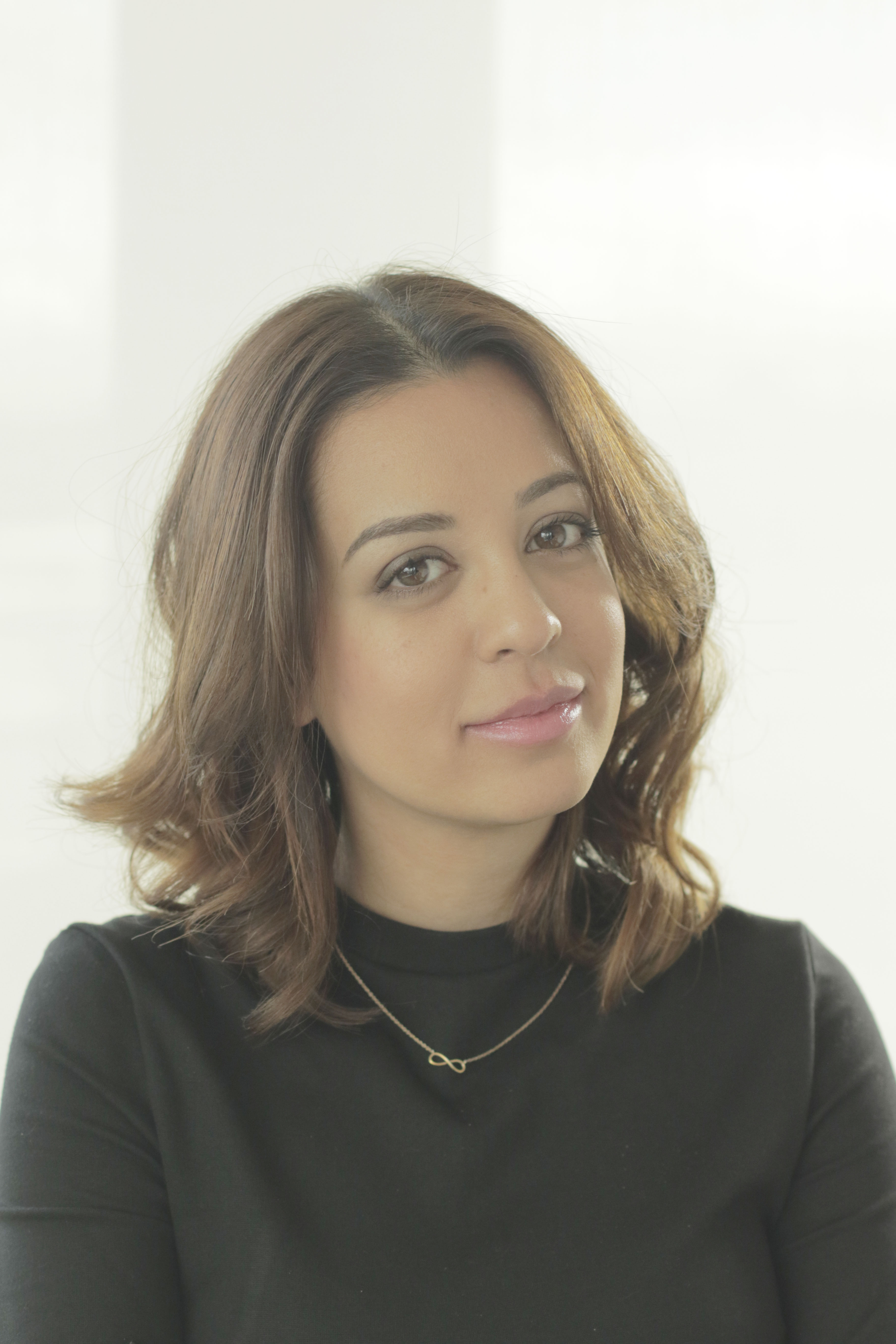 Jennifer is the Digital Editor at Homes & Gardens. Having worked in the interiors industry for a number of years, spanning many publications, she now hones her digital prowess on the 'best interiors website' in the world. Multi-skilled, Jennifer has worked in PR and marketing, and the occasional dabble in the social media, commercial and e-commerce space. Over the years, she has written about every area of the home, from compiling design houses from some of the best interior designers in the world to sourcing celebrity homes, reviewing appliances and even the odd news story or two.