Jodi Dickinson reveals his must-know spring gardening secrets and favorite plants
Head gardener at the Barbara Hepworth garden museum in St Ives shares Jodi Dickinson reveals his gardening secrets with H&G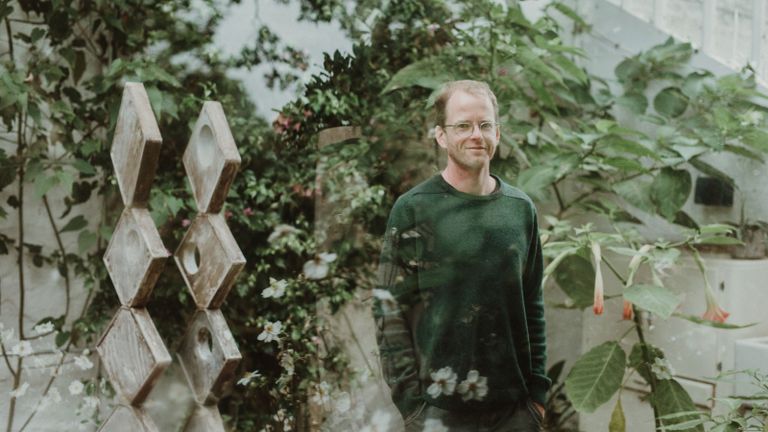 (Image credit: Kirstin Prisk Photography Ltd)
Barbara Hepworth is one of the most important artists of the 20th century, the original pioneering, strong female voice in modern British art. 
Head gardener Jodi Dickinson works at the Tate Barbara Hepworth Museum and Sculpture Garden in St Ives, where he is the guardian of the artist's vision. 'She created bold and beautiful works often inspired by the natural world,' explains Jodi.
Jodi trained with the Royal Horticultural Society and is currently in the second year of his RHS Master of Horticulture, which is its top award. Jodi has lived in Cornwall most of his life. 'I am currently near St Agnes,' he says. 'I love the mix of woodland, moors and rugged coast. The temperate climate allows a great variety of plants to grow here.'
Ahead of art galleries and museums opening in April, we chatted with Jodi about his background and gardening secrets...
Jodi's gardening ethos is creativity, wellbeing and diversity. 'Landing the job at the Hepworth was pretty monumental,' he explains. 'In my late 20s I started my own company Juniper Gardens, which now looks after gardens throughout Cornwall. So when this job came along, I jumped at it. The best part of my job is working amongst nature in the tranquil sanctuary of the sculpture garden.'
The pleasure of these gardens is that they remain as Hepworth laid them out, with bronze sculptures exactly where she placed them. So how does Jodi team the planting with these iconic pieces? 'I get my design inspiration from my love of Japanese gardens,' says Jodi. 'They have a careful consideration of space and understated aesthetics.'
Top gardening secrets
1. Start with the plants you love
'When tackling a garden, start with plants you love but that are also suited to the habitat. If you have a sunny garden, for instance, perhaps choose Mediterranean species that will be drought tolerant and adapt to our changing climate. Then add plants that originate from the same region for harmony. It's important to be "loyal to the soil".' 
2. Plant ornamental grasses
Like any good gardener, his favorite plants change from week to week 'but I love grasses and their seed heads, for movement and the way they capture light.'
3. ...and add color with flowers
At this time of year, though, he recommends Canary Island geraniums and cinerarias. 'They flower at the end of March and fill the garden with blues, purples, magentas and pinks.' 
Interview by Sarah Wilson