Spotted: Tracee Ellis Ross has this season's must-have backyard furniture – this is where to buy it
Tracee Ellis Ross is the latest Hollywood A-lister to deem colored patio furniture a must this season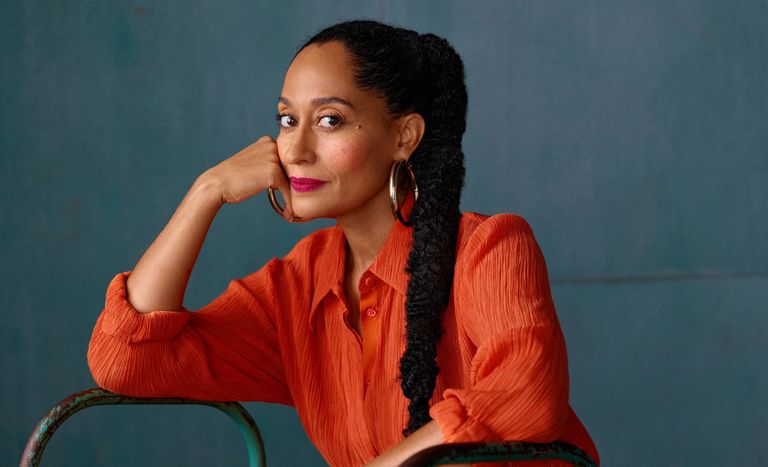 (Image credit: Kwaku Alston via Getty Images)
Ready or not: summer is right around the corner, and if you haven't scored the best outdoor furniture just yet, Tracee Ellis Ross is proving there is still time.
Whether you're looking to spruce up your space or hoping to have the latest and greatest furniture for dining al fresco, the black-ish starlet is showing off first-hand there is one way and one way only to furnish your backyard to perfection: with colorful patio furniture.
Joining the ranks of everyone from Reese Witherspoon to Miley Cyrus, the 48-year-old starlet is yet another Hollywood heavy-hitter showcasing her love for bold furniture via her Instagram.
Perfectly pairing her red suit with her ruby-red lounger, Ross captures a monochromatic moment at its finest — and if you're looking to match with your furniture similarly, you won't have to search very far to do so.
Floyd's first-ever furniture collection is here to give your backyards the pop of color they desperately need.
The made-in-the-USA brand has created powder-coated aluminum pieces ranging from multi-purpose benches to stackable chairs, all in a modern design that will seamlessly blend with any space or aesthetic.
With a handful of shades ranging from midnight blue to citrine available, it is the perfect opportunity to invest in long-lasting pieces that will give your space a much-needed upgrade.
We've rounded up our five favorite Floyd outdoor patio pieces (opens in new tab) that would earn the Tracee Ellis Ross stamp of approval.
1. Start small with this out-of-the-box choice
2. Gather loved ones around this versatile selection
3. Mix-and-match chairs by purchasing them one-by-one
The Outdoor Chair (opens in new tab) l Was $265, Now starting at $240, at Floyd
Another excellent idea for those looking to achieve and bold-and-bright backyard would be to mix and match their seating (opens in new tab). Crafted in midnight blue, off-white, citrine, and jade, shoppers can opt for a single or pair offering.
4. Break up sections with this beautiful, bold bench
The Outdoor Bench (opens in new tab) for $375, at Floyd
Remember how we said the outdoor sets are interchangeable, and you can use a bench (opens in new tab) in place of chairs? Well, that same bench is also available in four sensational shades for those who need extra seating but don't want to implement the same-ole chairs everyone else has.
5. Reach exclusively for this trendy table
The Outdoor Table (opens in new tab) l Was $525, Now starting at $475, at Floyd
Last but not least, why not trade out our outdated tables for this bold choice (opens in new tab). Available in both a square and rectangular shape, this table can be used with any current chairs in your backyard or elevated with any available ones here. Either way, it's the ultimate win-win.
Brittany Romano wrote for Homes & Gardens as a U.S. Shopping Editor. A graduate of New England College, Brittany started her career as a freelance fashion market assistant at Marie Claire. She later joined AMI, where she designed a highly profitable commerce vertical. Noted for her award-winning content, she's covered everything from celebrity beauty hacks to the most lavish home decor.