Why are mortgages taking so long to go through? Phil Spencer explains
Phil has been quizzing a mortgage expert to understand what's causing the current delays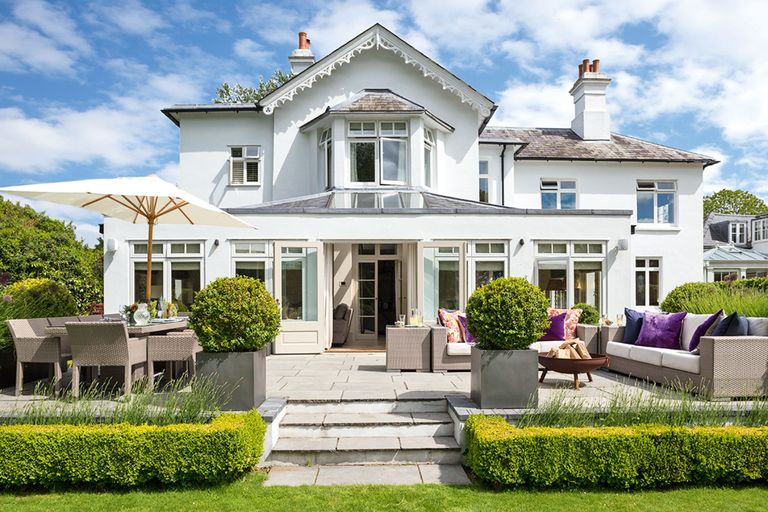 (Image credit: Future)
If you are wondering, 'why are mortgages taking so long to go through at the moment?', property expert Phil Spencer might just have the answer. Speaking to Alex Smith from Capricorn Financial on his latest MoveIQ vlog, Phil quizzed the mortgage expert on what is causing the hold up.
'It's a difficult time in the market at the moment to access finance, and of course the housing market dies or survives on the availability of credit,' says Phil.
So what are the issues around getting a mortgage right now?
How long is it taking to get a mortgage offer?
'Transactions are taking longer and banks are slow with what they do in certain examples. The whole process of getting a mortgage is that bit longer, and the time it takes to book the valuation is a lot longer,' Alex reveals.
Whereas before lockdown, it could take between a few days and a couple of weeks to receive a mortgage offer from a bank, Alex is hearing that 'in some cases, people are waiting up to eight weeks.'
'That is really hard for people to appreciate and accept, replies Phil. 'They want a survey and they've paid for a survey and they want the survey done in the next week.'
It begs the question, why the hold up?
Why are mortgages are taking so long?
1. The sheer number of transactions
Alex thinks there are a few reasons why mortgages are taking so long to process, the first being that the market is very busy. 'There are a lot of transactions taking place,' Alex says. 'People want to move and take advantage of the stamp duty window.'
'The market is extraordinarily busy,' agrees Phil. 'Didn't I read that we've just had the highest increase in house prices for 16 years? Added to which there were £37 billion of agreed sales inside of a month. In anybody's book this is a frantic market, and yet we are in recession.
'The banks are there to lend money, but they also need to manage their levels of risk. It's unsurprising that they are treading carefully and taking their time,' Phil decides.
2. Inefficient systems
'Banks themselves are largely remote [working], so that does have challenges in terms of efficiencies – you lose some of that,' says Alex.
'But perhaps the biggest delay that many underwriters – the individuals that the banks trust to investigate the borrowers and agree the loans – are having to work manually. They don't have access to the systems they'd usually rely on to help them with that process.
'If you're self employed or the mortgage is a certain value, the underwriter is going look at the case in its entirety,' says Alex. 'And that just adds to the overall timeframe. You've got thousands of cases to work through, and you're looking at every single one in detail – it's going to take a long time.'
'What would have happened this time last year? What would that underwriter do?' asks Phil.'They'd certainly have more reliable valuation data, but what else would they need?'
'For self-employed individuals, underwriters would want to see bank statements,' says Alex. 'They'd need to see what the income has been, particularly over the lockdown period. Are there any liquidity issues within the business? But you can't do that with the current systems. You can't do that in detail and you have ask questions around transactions – what's happening here?
'For larger loans, there's a little bit more risk than there used to be – last year, [underwriters] would have been more confident in the systems for verifying income.'
Will things change soon?
Perhaps as the stamp duty window closes, and a second lockdown looms, the surge of applications may subside.
But with banks nervous to lend in these uncertain times, we can only assume that applications will be scrutinized and things will take longer for the foreseeable future.
Catch the MoveIQ vlog here.