Samsung Bespoke Jet Pro Extra review: an all-in-one cordless vacuum cleaner
We saw it, heard more about it and now we've reviewed the Samsung Bespoke Jet Pro Extra. Here's how we got on...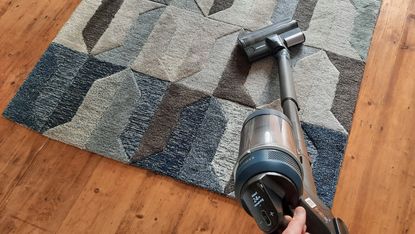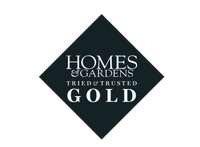 (Image credit: Future)
If you're after a cordless vacuum cleaner which cleans, keeps debris contained and looks beautiful then the Samsung Bespoke Jet Pro Extra is it. The best feature by far (for us) is the all-in-one clean station because it keeps the complete kit all together whilst also charging and storing it. It'll be a tough job to move the station, however, regardless of how tempting it may be to make emptying the not-so-generous bin less of a trek.
Reasons to buy
+

Easy to manoeuvre

+

Brilliant suction

+

Hassle-free emptying

+

Plenty of accessories
Reasons to avoid
-

0.5L bin would be small for a large home

-

Heavy clean station

-

Telescopic tube doesn't extend by much
You can trust Homes & Gardens. Our expert reviewers spend hours testing and comparing the latest products, helping you choose the best for you. Find out more about how we test.
Keeping a clean and tidy home is something which we all strive to do, and this often means having numerous appliances in the cleaning cupboard to help keep our abode crumb-free, streak-free and looking spotless, floor to ceiling. When it comes to vacuum cleaners it's only the best vacuum cleaners that'll make the housework more manageable, and the best cordless vacuums at that.
Earlier this year, Samsung launched a family of new Bespoke Jet vacuum cleaners which all offer something different depending on your households requirements. One thing is for sure, they are all rather beautiful to look at but how do they perform? We found out as we were sent the Samsung Bespoke Jet Pro Extra to try out for ourselves, in our own home. This particular vacuum is capable of vacuuming the carpet, mopping hard floors and reaching other levels with a suite of recognizable attachments. Keep reading to hear how we got on.
Product spec:
No. of settings: 4
Suction power: up to 210W
Runtime: up to 1 hour (per battery)
Charging time: 210 minutes
Dust capacity: 0.5L
Dust bag capacity: 2L
Noise level: 86 dBA
Dimensions (vacuum cleaner): 250x1000x210 mm
Dimensions (clean station): 300x300x850 mm
Weight (vacuum cleaner): 2.7kg
Weight (clean station): 6.7 kg
Who will it suit?
Large homes with multiple floors to clean, with or without resident pets. It would also be a sensible option for any allergy sufferers in the household since the debris is deposited into a dust bag, not to mention the filtration system which will provide some relief whilst vacuuming, too.
Delivery, unboxing and set up
What's in the box?
- Bespoke Jet Pro Extra
- All-in-one clean station
- Jet dual brush
- Spray spinning sweeper
- Pet tool
- Accessory cradle
- Combination and crevice tool
- Flexible tool
- 2 batteries
- Dust bags (1 installed, 2 extra)
- Antibacterial reusable wipes
- Disposable wet pads
The Samsung Bespoke Jet Pro Extra arrived by courier and was dropped off just inside our hallway. The delivery driver warned me that it would be heavy, and he wasn't wrong. Combining the weight of the vacuum cleaner and clean station, that's 9kg that you'll need to try to manoeuvre into a space for unboxing which is no mean feat. I, for one, did manage to get it through our rather narrow hallway and into our open-plan dining room by pushing it along our wooden flooring – no damage was caused to anything, or anyone, involved.
As I opened the box it was clear that there was a lot of kit here. In fact, there was so much that it was split across three levels in the box, with each element to the vacuum cleaner sitting neatly in a cardboard cut-out space for safe travels. No plastic wrapping was used (this is good) and it was all tightly packed for easily picking through. Unsurprising the part which took up the most space was the clean station that lay along the bottom of the undeniably large box, which therefore took the greatest amount of effort to lift into an upright position.
As far as the set up goes there wasn't any assembly per-se. All that was required to get started was to ensure that we had chosen a nice spot for the clean station and therefore vacuum cleaner to reside, and that the battery was fully charged which I had already clipped in to the vac for perching on the clean station. Whilst the battery is charging I slotted on the various attachments to the accessory cradle so everything I could possibly need (and more) was in one tidy place, next to the clean station and vacuum cleaner.
Performance
There's a lot on offer with the Samsung Bespoke Jet Pro Extra. It can sweep and mop at floor level, and dust at higher levels. For the purpose of the review I've swept aka vacuumed and tried out a couple of attachments to give it (more of) a run for its money. I haven't unfortunately, been in a position to try the spray spinning sweeper, nor any of it's pad, because I did not receive a water tank as part of the product loan. Although I can not vouch for the performance of these attachments, what I can say is that they were really easy to attach and the spray spinning sweeper wasn't as heavy as I was expecting it to be. The antibacterial re-useable wipes are also rather soft, if that's important to you and your floors.
Onto the floors, the Jet dual brush is suitable for use on carpets and hard floors. Looking at the floor head, there are two brushes; one soft roller to help pick up dust on hard floors without damaging it, and one nylon and bristle brush bar which spins up to 4,000rpm on Jet mode which is mega impressive, but also a loud choice. Transitioning between the carpets, rugs and hard floor was easy, too, and although the suction doesn't automatically adjust as it does with some cordless vacuum cleaners of this league, it is easy enough to go between the four suction powers; min, mid, max and jet. I opted to go on the 'mid' setting for hard floors, and flitter between 'mid' and 'jet' on the carpets, depending on the state of them.
Getting around and underneath furniture was seamless and so was just manoeuvring it around the floors in general, although I did find that the adjustable telescopic pipe was coming up a little short for me (I'm 5ft 9) to comfortable vacuum at the same level for more than 15 minutes. The 180° was quick to respond to a change in direction so I didn't have any lock-ups at any point whilst using it on the floor. And as with all the best cordless vacuum cleaners there is no cable plugged in to the mains power so I was free to roam around the ground floor, up the stairs and the 1st floor without having to worry about getting in a tangle. The battery of 60 minutes / 1 hour was plenty enough for cleaning all the floors in our 3-bed home, and even some more targeted areas with some of the attachments. The display screen on the handle was useful for monitoring the battery levels which was updated every 10 or-so seconds, regardless of the elected suction power. If you find that you need more battery, there is a second battery to clip in to keep you cleaning for an additional hour, so long as its charged up.
The attachments I got the most out of whilst reviewing the Samsung Bespoke Jet Pro Extra was the brush tool. This clipped onto the drum with one click and effortlessly removed some spilt rice puffs and inevitable crumbs from the kitchen worktop. I opted for the 'mid' suction power which was more than enough to tackle this sort of daily mess, and one more notable feature was how light it is – the handheld body weighs just 1.44kg. In fact, with an attachment or with the stick and floor head, I would class the Samsung Bespoke Jet Pro Extra as a lightweight vacuum cleaner because it's comfortable to clean at all levels.
Other attachments I tried out was the flexible tool, but I didn't have much success with this. I could only get it to bend one way that was downwards, which didn't help with the vacuuming or cleaning, only hindered and perplexed me as to what it could be useful for. I was expecting to be able to use it with the floor head, but the connectors were different on the attachment so it's not for that. Another tool I used was the crevice tool, to see how that would tackle the more awkward nooks around the fireplace. This is where I tend to use this type of accessory when reviewing vacuum cleaners and although I found the accessory easy to install, I did find it a little flimsy and not really a tool which I would use to replace the microfiber cloth. Admittedly, I'm not usually all that keen on this attachment but I imagine that it'll be useful to take out to the car.
The jet dual brush is a tool which I feel would benefit pet owners more so than I since it can tackle more concentrated areas of hair on the floors and other surfaces. I did find that, however, it was really useful on the stairs connected to the drum. It felt a lot quicker to clean the carpet on the stairs using this and it did a pretty good job, too. The size and weight of the vacuum cleaner set up like this makes it the perfect attachment for cleaning the car, also.
Cleaning, maintenance and storage
For me, this is by far the best feature of the Samsung Bespoke Jet Pro Extra. Having a clean station is an absolute game changer - it's a place for the cordless vac to charge, empty the bin and be stored. It's one that uses air pulse technology to empty the dustbin and traps 99.999% of fine dust for maximum hygiene and relief from allergies, all whilst recharging the battery which can take up to 210 minutes, depending how low the battery dropped to on its last roam around. There's no need to drill holes in any walls to mount it as you may need to do with other cordless vacuum cleaners, but you will need to remove and replace the dust bag every so often. More dust bags can be bought direct from Samsung US for $39.99 / Samsung UK for £19 .
To charge, just slot the vac onto the top of the clean station, with the stick retracted. You'll know it's charging when the battery indicator light is lit up - when it turns green, it's fully charged. If you need to empty the small/ish 0.5 bin, press start/stop on the clean station and it'll be empty into a dust bag within a matter of seconds - you will need to clip the lid back on to the small bin once emptied, just so you know.
From time-to-time, the vacuum dustbin would benefit from a clean to keep it looking pristine, especially if it's in a prominent place in your living space. Where we sit at the dining table is looking (almost) directly at the Samsung vacuum cleaner so I for one certainly don't want to be looking at an unclean vac whilst having my dinner. The entire dustbin is fully washable with a rinse under the cold water tap, and so is the fine dust filter which will need to dry a good 24 hours or so in the shade before using again.
An additional storage solution which has been well thought-out from the Samsung team is the accessory cradle. It has enough space for the brushes, filters and spare battery to clip into, although I did clip together the flexible tool and combination tool to fit it all on there. I kept this standing next to the vacuum cleaner so it was all kept together, but there is a handle on the cradle so you can carry it where ever you need or want to take it.
How does it compare with other vacuum cleaners?
The Samsung Bespoke Jet Pro Extra is one of four in the lineup. They all come with the core features such as the all-in-one clean station, multi-layered filtration system and powerful suction but are not only presented in different colors, they also have a slightly different selection of accessories.
The Bespoke Jet Complete (in misty white) comes with one battery (not two), no spray spinning sweeper and therefore no antibacterial reusable pads or disposable wet pads but it does come with a slim action brush for use on hard floors. Whereas the Bespoke Jet Complete Extra (in a gorgeous woody green) does come with the two batteries but has no spray spinning sweeper or pads. Newest to the range is the Bespoke Jet Pet (also a misty white) which comes with the same accessories as the Complete, minus the slim action brush.
And of course, there are price differences amongst the line up, too. The Bespoke Jet Pro Extra is at the top end, retailing at $899.99 / £849; Bespoke Jet Complete Extra $899.99 / £799 and Bespoke Jet Complete $899.99 / £629. There is no price (yet) available for the Bespoke Jet Pet.
If you're reading this in the US, on the Samsung website we've spotted that the entire Bespoke Jet lineup shares a website page so when you're clicking trough the colors, we'd advise double checking the spec to ensure you're getting all the attachments you want.
How does it rate online?
The only reviews we've seen so far are either on the Samsung website or on review websites, since it is relatively new to market. On the Samsung US website, customers sound very pleased with the performance of the cordless vacuum cleaner but there are a quite a number of comments regarding the missing sweeper mop, which they were expecting at the point of order. I've also seen a mention or two about the small dirt reservoir. Overall, it has received 4.5 out of 5 stars.

Samsung UK reveiws yeild simular responses, receiving an overall mark of 4.6 out of 5 stars. The reviews are global so I used Google translate to better understand what is being said, which was all about how great the performance is; how lightweight it is; the impressive battery life and that it take up very little space. I would like to note that the reviews on the UK site were collected as part of a promotion, so although the vacuum cleaners may not have been used for a long time, the first impressions sound very promising indeed.
Should I buy the Samsung Bespoke Jet Pro Extra?
If a cordless, beautiful and functional design is important to you then the Samsung Jet Pro Extra is for you. It has all the attachments you could ever possibly need for keeping your abode looking pristine, on all levels. The clean station is probably the best innovation I've seen, ever, because it keeps all the dust and debris contained – and it is just really, really smart-looking.
The telescopic pipe did come up a little short for me, however, so I found that I was crouching down more than I would have liked to vacuum the floor. If you live in a large house, then you may also find that the 0.5l bin gets full quickly. These are just a couple of considerations to have before buying which may or may not be a deal breaker for you, but ultimately what you're getting with this vac is a complete set up which is both convenient to use and easy to use.
About this review – and our reviewer
Jennifer (Jen) Oksien is our large appliance editor who has reviewed too many home appliances and mattresses to count over the years. She was sent this product to review to find out how it performed on the floors and furniture at home.
We are not given any compensation for our reviews, but we may be gifted the product meaning that we can test it over a greater length of time, and update our reviews if required. We also receive affiliate commission for some products brought through our site.
Sign up to the Homes & Gardens newsletter
Decor Ideas. Project Inspiration. Expert Advice. Delivered to your inbox.
Jennifer (Jen) is our resident Large Appliance Editor who looks after the content you see about appliances (big and small). She reviews whatever appliance she can easily fit through the front door, which is mainly vacuum cleaners; corded, cordless and robotic. As well as writing for Homes&Gardens, she has written for John Lewis & Partners, Ideal Home, Real Homes, Gardeningetc and Livingetc. When she is not bringing the best in-class products to your attention, Jennifer can be found going for walks in the Somerset countryside with her husband and daughter or enjoying some tea and cake with a magazine when she has a quiet moment.