I trawled Instagram for the best of Joanna Gaines' Magnolia Summer Home Collection
Joanna Gaines' Magnolia Summer home collection is full of great pieces. She's blended outdoor and indoor living for effortlessly elegant al fresco styles, and after scouring her insta, these are her favorites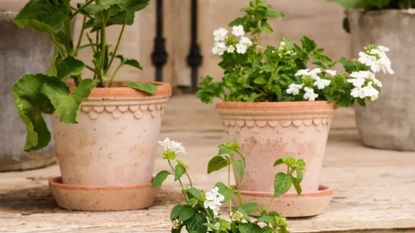 (Image credit: Magnolia)
New home collections are one of the many reasons that I love summer. Warmer weather, longer days, bright and breezy styles: there's just so much to savor. The Magnolia Summer home collection is no exception. We've enjoyed two decades of Joanna Gaines' beautiful and intentional design and this season, she's more than delivered.
I would like to order everything in her new range, but I also don't want to select products at random. With this in mind, I looked at what Joanna is adding to her home. I've dissected her Instagram pictures, listened to interviews, and read posts to cultivate the very best selection of Magnolia's newest summer décor.
Whether you're planning picnics or dreaming of elevated al fresco dining, there's more than enough to get you excited.
The Best of Magnolia Summer Home Collection
In the kitchen
I'm a firm believer that the kitchen is the most important room in the home. It's a place of community, creation, and celebration. Whether you're staying in, hosting, or celebrating, the party starts and ends in the kitchen. Magnolia's wholesome, quality pieces reflect and invest in the kitchen spirit.
Joanna has been giving us lots of teaser videos for her newest collection of recipes for the table. Her first cookbook was a New York Times #1 best seller and this fusion of old and new recipes makes it a number one in my mind already. I spotted her munching on a Confetti Cookie Sandwich which she says 'will change the mood and change the environment of any gathering'. I think I'll need to taste test to find out.
In the background of a number of Joanna's kitchen shots, sits this gorgeous cocotte. Each pot is handcrafted in France and made from quality cast iron. The enamel interior keeps the heat in, is easy to clean, and doesn't have any non-stick chemicals that are causing concerns online.
It's a true heirloom piece. If you're looking for some indulgent, slow-cooked, tender food, this is a stovetop must-have.
Tablescaping is an art form. Adding some soft stoneware can give some natural texture and color to your table. This Maison Striped Mixing Bowl Set adds a touch of French colors to your table, for a vintage look. I've seen Joanna baking and serving up meals in this lovely set, so don't be afraid to introduce it to any room in the house.
Serveware
It's true that we eat with our eyes as well as our stomachs, so it would be remiss of me to exclude some of Magnolia's delicate, summery, and organic serveware. A fest for the eyes from chopping boards to bowls, these versatile pieces make good decorations and double-up as functional accessories too.
Carmella Checkered Marble Serving Board
Whether it's inside, outside, or on a coffee table you can't go wrong with a serving board. With the look and feel of a European chateau, this is a marble must-have. It's a frame for any food – no matter how simple. If you want a cohesive marble celebration, pair it with the matching trivet and coasters.
Joanna Gaines calls this 'tart art'. Summer is the time to berry (ahem) yourself in fruity beauty. This set is comprised of two uniquely oversized ceramic containers. The distressed look is a perfect organic pairing for your most colorful picks of the season. The best bit is that they're breathable too, ensuring your fruits and vegetables stay fresh. It's a classic, one-of-a-kind look.
Pack-Up And Picnic
It's not summertime without a picnic. Packing a hamper or coolbox and heading outside for a day in nature or an evening with friends is the quintessential summer evening. I spotted lots of outside dining shots on Joanna Gaines' Instagram and on Magnolia's too. Here are a few of the best features.
I've spotted napkins, table cloths, tea towels and a whole host of gingham in Joanna Gaines' outdoor shots. It's a timeless pattern that adds so much more than color to a table or picnic. They're made from sustainable materials and a brilliant alternative to single-use items. She often pictures the red and white version, but I love the baby blue for a softer look .
Wood with Antique Brass Canister
In a variety of sizes, these are the perfect re-usable containers for your kitchen, or to take for a picnic with friends. They're sealable, reusable, and make for a beautiful display. I would recommend ordering a range of sizes for different food items.
Tapers are an very welcome and unexpected trend that are all over tables this season. Joanna has featured them on all of her tablescapes and some of her coffee table designs too. They're a modern take on a historic essential and I love it. You can buy colorful tapers to add some different hues as well as heights to your table.
Inside-Out
What better time to embrace everything outdoors than in the summer? I've noticed Joanna Gaines incorporating a lot more greenery and nature into her shots, so, in the spirit of the interior queen herself, these are some garden essentials to inspire you outside.
If you need a little encouragement to get outside, this spade, scoop, scissors, and pruner are a set so beautiful it's impossible for your green fingers not to get itching. If you want to attract some hummingbirds into your garden, pack your gardening tote and get planting.
From tools to stools, Magnolia's gardening accessories are simple and beautiful. I love this stool for a classic and practical look. I've seen the English designer stockist, Holloways of Ludlow, swapping out bedside tables for simple stools and steps. It looks really stylish beside low beds, especially in guest rooms. Add a lamp or planter for a simple-yet-effective look.
Mosey Natural Woven Gathering Basket
Tips and Tricks for Storage and Space
We've been following Joanna Gaines' and Magnolia's Instagram for the best storage tips this season and she has more than delivered. We've see Joanna announce Terracotta as this season's texture and she's given us the best tips for home storage.
French Grey Vase With Handles
Joanna's latest tip was to turn your winter spaces into summer features. She recommended emptying your hearth's ashes and adding a big vase and some colorful flowers. It's this genius and inspired ideas that makes her so successful. I love this French Grey Vase for an all-year round look that is subtle and soft enough for any décor.
If you follow Joanna Gaines, you'll already have seen her terracotta soft spot. She recently announced that 'terracotta tones are for the summer' and our team completely agree. These pots are handmade in a small Italian village and based on regal 1860s Danish designs. They're beautiful, functional and come in three sizes.
---
Final Thoughts
A lighter, brighter season is here and it's time to create your own summer symphony. I've taken inspiration from Joanna Gaines herself and her beautiful tablescapes. After looking through her insta and taking the temperature on other summer trends, we're loving gingham, terracotta, and natural textures this season. They're the perfect opportunities to invert expectations, bringing some of the outside indoor and vice versa.
Sign up to the Homes & Gardens newsletter
Decor Ideas. Project Inspiration. Expert Advice. Delivered to your inbox.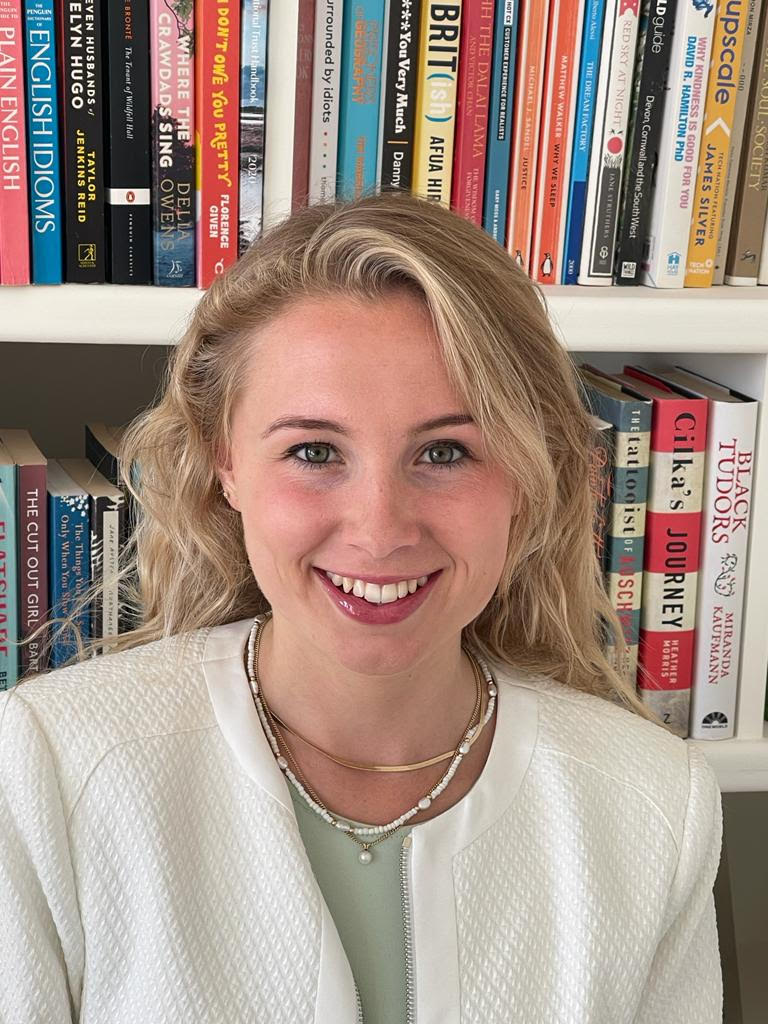 Laura is our eCommerce editor. As a fully qualified barista, she's our expert in all things coffee and has tested over thirty of the best coffee makers on the market. She has also interviewed Q-Graders and world-leading experts in the coffee industry, so has an intimate knowledge of all things coffee. Before joining Homes & Gardens, she studied English at Oxford University. Whilst studying, she trained as a master perfumer and worked in the luxury fragrance industry for five years. Her collection of home fragrance is extensive and she's met and interviewed five of the world's finest perfumers (also known as 'noses'). As a result of this expansive fragrance knowledge, she always puts quality and style over quantity and fads. Laura looks for products which have been designed simply and with thoughtful finishes.