Our Place Wonder Oven: a celebrity pan turns to appliances
The Wonder Oven is a great solution for small homes, replacing several other kitchen appliances.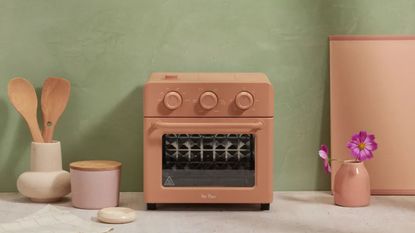 (Image credit: Our Place)
If you're looking for a stylish multifunctional appliance, the Our Place Wonder Oven offers impressive versatility in a compact form. This countertop oven is the perfect size for small kitchens, and it's great for air frying, toasting, baking, and reheating food. However, the analog timer is nearly impossible to set precisely.
Reasons to buy
+

Stylish retro-inspired design

+

Compact enough for small kitchens

+

Able to replace several small appliances

+

Inner light lets you monitor food

+

Great for air frying and reheating food
Reasons to avoid
-

Hard-to-set timer

-

Oven racks don't support themselves

-

Limited recipes available
You can trust Homes & Gardens. Our expert reviewers spend hours testing and comparing the latest products, helping you choose the best for you. Find out more about how we test.
Sign up to the Homes & Gardens newsletter
Decor Ideas. Project Inspiration. Expert Advice. Delivered to your inbox.
Thank you for signing up to Homes & Gardens. You will receive a verification email shortly.
There was a problem. Please refresh the page and try again.
Our Place is best-known for its Only Pan, a versatile non-stick frying pan that serves 10 different functions, but the brand recently released its first ever kitchen appliance: the Wonder Oven.
Keeping with its theme of multifunctional kitchen essentials, this new countertop gadget offers six different cooking modes, replacing a variety of other small appliances in your home.
With the Wonder Oven, you can air fry, bake, broil, toast, roast, and reheat food. The versatile countertop design is ideal if you have limited space, and it keeps with the brand's signature aesthetic, boasting a retro-inspired design in a variety of trendy matte finishes. It sounds great in theory, but how does the Wonder Oven stack up against the other best air fryers and toaster ovens available today?
I put the Wonder Oven to the test over the course of several weeks, using it to air fry, bake, toast, and reheat a variety of different foods. It proved to be capable of handling most tasks, but there are a few design quirks that you need to know about before you buy.
Specifications
Swipe to scroll horizontally
| | |
| --- | --- |
| Exterior dimensions: | 11.6" x 10.6" x 11.5" |
| Interior dimensions: | 7.6 x 10.3 x 10 inches |
| Material | Stainless steel |
| Capacity | 12 litrers |
| Weight | 11.6lbs |
| Wattage | 1400 |
| Temperature | 200-450°F |
| Cooking modes | Air Fry, Bake, Toast, Roast, Reheat, Broil |
| Accessories | Bake pan, air fryer basket, wire rack, crumb tray |
| Color(s) | Char, Steam, Blue Salt, Spice |
Unboxing
The Wonder Oven came packaged in an unassuming box, and I could immediately tell that the brand prioritizes eco-friendly packaging. The oven was secured inside the package using cardboard, and all the accessories were wrapped in cardboard, as well. There was only one piece of plastic in the whole box, and it was wrapped around the appliance to prevent scratching during transport. Besides that, everything else was easily recyclable.
The oven itself, which I received in the matte gray "Char" color, was ready to go right out of the box. It comes with three accessories—a non-stick baking sheet, mesh-like air fryer basket, and basic wire rack like you'd find in an oven—as well as a crumb tray that goes in the bottom of the inner chamber to catch rogue pieces of food and grease drips. The appliance has three analog dials on the front, allowing you to adjust the cooking mode, temperature, and timer, but I did notice that the labels for these dials are small and a bit hard to read, especially in low lighting.
Per the manual's instructions, I ran the Wonder Oven for 10 minutes at 400 degrees before using it to cook any food. This is supposed to burn off any lingering residue from manufacturing, but there wasn't any smoking or weird smells during the cooking cycle.
Test 1: Tater tots
One of the first things I cooked in the Wonder Oven was good ole frozen tater tots. There were no instructions for air frying on the bag, so I just opted to cook them the same way I would frozen French fries. I loaded up the air frying tray with my tots, then put them in to cook for 10 minutes at 400 degrees.
Immediately, I didn't love that the Wonder Oven has an analog timer dial. Because the tick marks are so small, it's hard to tell exactly how long you're setting the timer to—it could be 10 minutes, but it also could be 8 or 11 minutes. I think for a gadget this pricey, there should be a more precise way to set a timer.
After my 10(ish) minutes were up, I removed my tater tots from the Wonder Oven using a pot holder. The tray was very hot, so you'll need to protect your hand any time you open the oven. I also learned the hard way that the racks don't support themselves when pulled out—instead, they tilt forward and will dump your food on the counter if left unsupported.
The good news is that the tater tots were nicely browned on the outside, but I do wish they came out a little bit crunchier. Next time, I'll likely give them a few extra minutes in the appliance, but overall, I was pleased with its performance.
Test 2: Mini Nutella Donuts
I have a major sweet tooth, and one of my favorite late-night treats is little Nutella donut holes. All you do is flatten out some biscuit dough and form balls with a dollop of Nutella inside, and they cook for around eight minutes in the air fryer. I made them one night in the Wonder Oven, setting the temperature to 350 and using the air frying basket.
After eight minutes of cooking, my mini doughnuts were beautifully browned. I had to rotate the tray a few minutes before the cycle ended, as I noticed the donuts toward the front weren't browned as much as the ones in the back. This helped to ensure everything was nicely cooked, and it was a delicious post-dinner treat that I'll definitely be making again.
Test 3: Toast
I gave toast a whirl to see how the Wonder Oven would perform compared to a regular toaster. The dial says to set the oven to 450°F when using the toast setting, and I used the standard wire rack to hold up my wheat bread.
The first time I made toast in the Wonder Oven, I put it in for around five minutes and flipped it halfway through for more even browning. I ended up overcooking it a bit, so when I tried it again, I raised the wire rack to the higher slot inside the oven and cut the cook time back to four minutes (or as close as I could get using the imprecise timer). The toast came out much better—the top and bottom were perfectly brown, and I didn't have to flip it at all.
Overall, I think you could definitely use the Wonder Oven in place of a toaster if you're hoping to minimize the number of appliances on your kitchen counter.
Test 4: Turkey burgers
I wanted to make an entree in the Wonder Oven, and I was disappointed to find that the included recipe manual only had around six recipes, none of which sounded appealing. Instead, I decided to use the oven to make a turkey burger.
The recipe I followed was for an air fryer, and it said to cook the burger for five minutes on each side at 375 degrees Fahrenheit. I opted to use the air frying basket, but if I made this recipe again, I'd use the baking sheet to prevent grease from dripping down into the bottom of the oven.
While the burger came out nicely cooked, it took much longer than expected. After 10 minutes, it was barely cooked at all, and the total cooking time ended up being around 30 minutes. If you're planning to make a bigger dish like this, I'd recommend giving yourself a little extra time to ensure it's properly cooked.
Test 5: Reheating leftovers
For lunch one day, I decided to have a stuffed pepper that was left over from dinner the night before. The Wonder Oven has a reheat setting, so I decided to try it out to warm up my meal. (I've found that the microwave doesn't do a great job with stuffed peppers – the outer shell will be hot, while the middle is still cold.) I didn't really know how long to cook it, and I ultimately decided to put it in for 10 minutes at 400 degrees.
The stuffed pepper smelled great while it was cooking, and when the 10 minutes were up, I was impressed with how evenly it was reheated. My only complaint was that the bottom skin of the pepper was burned, but even with that, it was still much better than if I had used the microwave.
Cleaning
I'm someone who likes to be able to toss air fryer trivets into the dishwasher for a thorough (and hands-free) clean, but unfortunately, all the pieces of the Wonder Oven are handwash only. This means you'll have to break out the sponge and dish soap when the racks get dirty, but the good news is that they're all easy to clean.
The baking sheet has a non-stick finish, allowing you to easily wipe off grease and baked-on food, and even the air fryer basket comes clean quickly when scrubbed with a sponge. I also needed to clean the inside of the oven's window every few uses, as it tends to get spattered with grease.
Should you buy the Our Place Wonder Oven?
If you're looking for an appliance that's compact and versatile, the Our Place Wonder Oven is a worthwhile contender. It's small enough to use in even the most cramped city apartments, and it does the job of several other appliances. You could easily use this countertop gadget in place of an air fryer, toaster, toaster oven, and even a full-size oven, and while some recipes may need a little extra time, it does a good job cooking most foods, including entrees, side dishes, and desserts.
While its overall performance was impressive, the Wonder Oven has a few poorly designed features that you'll want to know about before you buy. Our biggest complaint is that the analog timer is imprecise—for an appliance this expensive, we think a digital timer should have been included. The oven racks also tip forward when they're pulled out, which can result in your food landing on the counter if you're not careful.
Sign up to the Homes & Gardens newsletter
Decor Ideas. Project Inspiration. Expert Advice. Delivered to your inbox.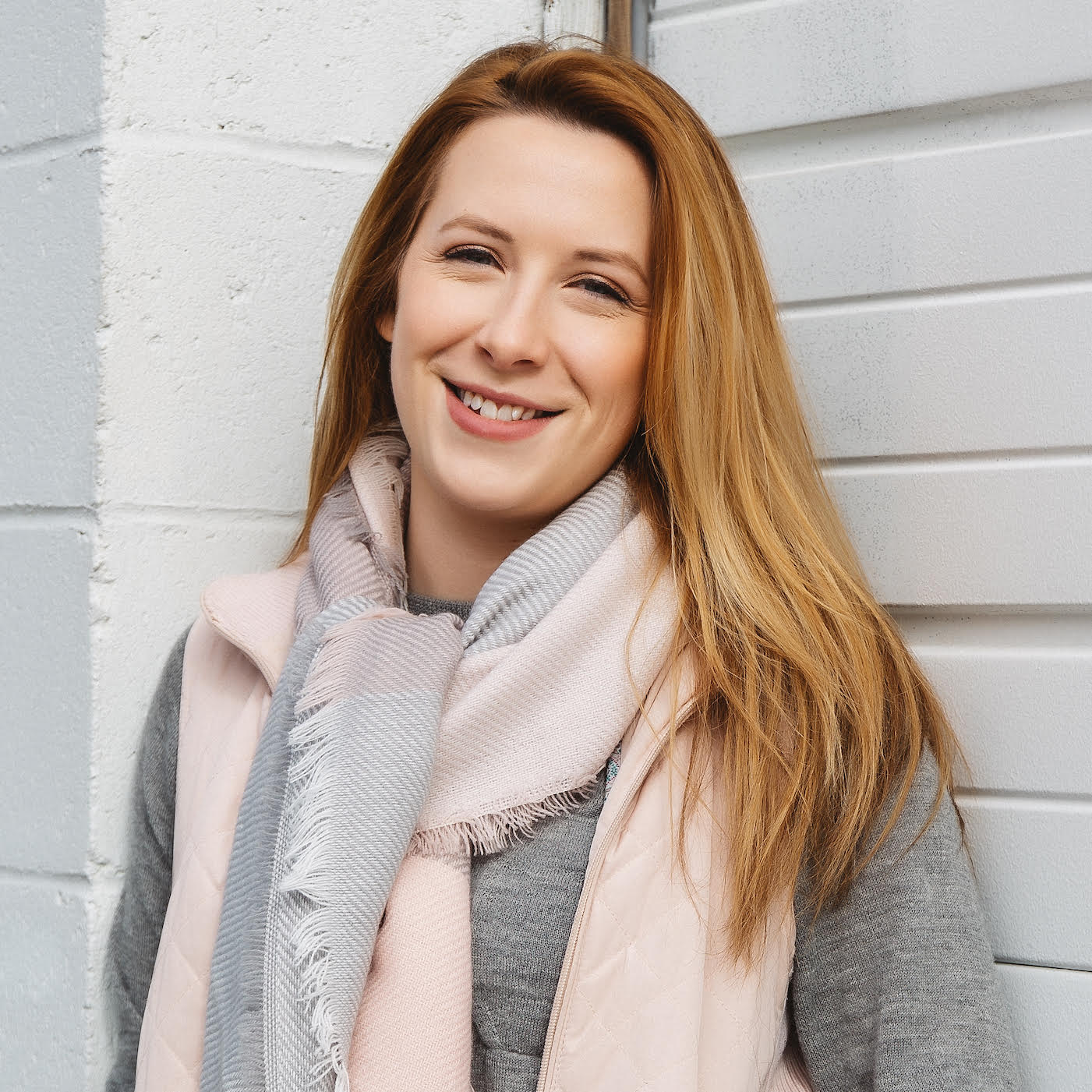 Contributing Reviews Editor
Camryn Rabideau is a writer and product reviewer specializing in home, kitchen, and pet products. In her five years as a product tester, she's tested hundreds of items first-hand, including many, many kitchen appliances for Homes & Gardens. Camryn does her product testing from her small homestead in beautiful Rhode Island.