Where to find heated blankets in stock – for a cozy but economical winter
As the outside temperature drops, grab these heated blankets before they disappear off the shelves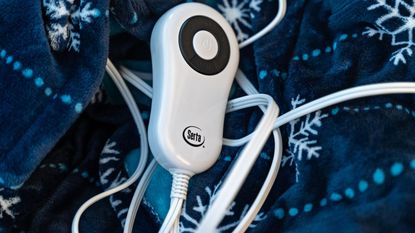 (Image credit: Alamy)
Heated blankets are more popular than ever, so you may want to know where they are in stock today. With energy prices high, it makes sense for us to keep ourselves warm, without necessarily heating a whole home. And with temperatures dropping right now, more of us are turning to heated throws to stay toasty.
So if you're shopping the best throw blankets this winter, for yourself or gifts, think: heated blankets. Be warned, though – the best buys are quickly flying off the shelves. This is perhaps not very surprising when you work out just how little it costs to run an electric blanket compared to running central heating.
Better still? Not only are many of these electric blankets in stock, they're on sale for Black Friday, too.
Where to find heated blankets in stock
This is where to find some of the best heated blankets in stock in the US to help you save money at home. We've also listed our top picks.
Do heated blankets use a lot of electricity?
While they obviously use more electricity than a regular blanket, a heated blanket's energy use is usually minimal making them incredibly efficient heating devices. A more modern electric blanket typically only uses a few cents of electricity per hour.
Is a heated blanket worth it?
A heated blanket is definitely worth it if you are looking for something to offer direct, comforting heat in cooler months. They are also incredibly energy efficient despite the often high upfront costs, making them a relatively cheap way of staying warm without heating a whole room or house.
With so many types of heated blankets to choose from, getting the right one for you is paramount to making the initial investment worth it. While many people used to ask 'can you wash an electric blanket' (with the answer a flat 'no'), the good news is that many are now machine washable, making them an ideal home addition.
Chiana is a junior writer for Homes & Gardens having joined Future plc as a new graduate in 2022 after achieving a 1st class degree in Literature at university. She first became interested in design as a child after spending her summers helping her parents redecorate her childhood home. As a long-time reader of Future's homes titles, Chiana is constantly finding new inspiration at work as she focuses on emerging trends, how-to's, and news pieces.