Can you wash an electric blanket?
The answer to whether you can wash an electric blanket isn't a straight one. Here, our experts advise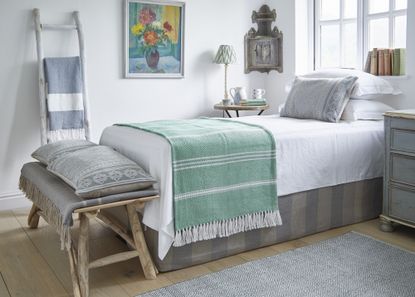 (Image credit: Weaver Green)
Can you wash an electric blanket? It's during colder months that we are regularly asked this question by our readers, as well as at the start and end of the season.
If you're planning laundry room ideas, you'll want to know if this will be one of the tasks you will be carrying out there but, unfortunately, the answer isn't a straight 'yes'. Whether you can wash an electric blanket depends on a few vital factors – get it wrong and you will likely damage your heated blanket irreparably.
Below, our experts answer this vital question, so that you can care for your heated blanket correctly.
Can you wash an electric blanket?
Some electric blankets can be washed, others can't. Here, we tell you which is which so that you can preserve the life of your heated blanket – and keep it fresh as part of your routine when you clean a bedroom.
When you can wash an electric blanket
You can wash an electric blanket if, like when washing pillows, washing a weighted blanket, and washing a woollen blanket, you check the care label and it says it's safe to.
'It is important to check the manufacturer's washing instructions which may be included on a "product care" label attached to your blanket, a booklet in the blanket's packaging, or on the packaging itself,' advises Nick Woodward, founder of Essential Living.
'Most electric blankets are made out of easily washable materials, and the majority can be machine washed after removing their plug and controller,' advise the experts at Sleep Foundation. 'Their internal wiring must be waterproof in order to cope with sweat and moisture produced during sleep. The cleaning process is usually easy, with owners removing the plug and control device before washing. However, it's critical to read all instructions carefully before washing, and particularly before putting the electrical components back together.'
Nick Woodward continues: 'Newer heated blankets can be safely washed and dried in standard washing machines and dryers. I also recommend you wash a new electric blanket in your washing machine before using it for the first time.'
How to wash an electric blanket
To safely wash an electric blanket, use these cleaning tips:
1. Remove the control cord: 'Your electric blanket features a control cord that provides power through a wall plug and before you put it into a washer, it is crucial you disconnect the power cord whenever you want to clean your blanket,' says Nick Woodward of Essential Living. 'Before removal, turn off the blanket and unplug it. The control cord should never be submerged in water.
2. Follow the manufacturer's washing instructions, but bear in mind that 'most [of our] electric heated blankets can be washed on a gentle, cold cycle and tumbled dried on low heat,' say the experts at Bedsure. Nick Woodward agrees: 'Most manufacturers will recommend you soak the blanket for around five to fifteen minutes. Different temperatures of water, ranging from cold to warm will also likely be recommended. If there are no specific guidelines, go with a cold water soak for 15 minutes.'
3. Run a gentle cycle: 'Nearly all modern electric blankets can be washed in your washing machine, but most manufacturers do not recommend a full wash cycle,' continues Nick Woodward. 'Most blankets only need a few minutes' wash on your washer's "delicate" or "gentle" cycle. Followed by a brief rinse and spin cycle.'
4. Dry the heated blanket but, as with tumble drying a duvet or drying a comforter, be aware of the capacity of your tumble dryer. 'To dry, ensure the blanket can tumble freely. If there is not enough room for your blanket to tumble in your dryer, consider air-drying your blanket instead,' concludes Nick Woodward. Either way, ensure the temperature is set to 'cool', and remove it while it is still damp to allow it to finish drying in the air. This will help maintain its shape.
Ensure you don't over-spin or over-heat an electric blanket in a washer or dryer, nor cram it into a drum that is too small for it – doing so my damage wiring and will certainly affect its shape. Instead, look to gently hand-wash it in the bath tub. It goes without saying that ironing an electric blanket will almost certainly damage its wires.
Electric blankets cannot be dry cleaned.
When you can't wash an electric blanket
'Not all electric blankets are washable. Even spot cleaning can be a concern, as excessive moisture can damage the wiring... be sure to read the manufacturer's instructions carefully before making your purchase or cleaning the blanket,' say the experts at Sleep Foundation.
If your heated blanket does need spot cleaning, do so as quickly as possible after the spillage. First unplug the heated blanket, blot the stain with kitchen towel and lift any debris from the blanket's surface. Apply a weak solution of laundry detergent and warm water to the stain, gently working it into the blanket, then use a clean, damp cloth to rinse it. Air-dry flat.
How often to wash an electric blanket?
You should wash an electric blanket as often as it needs it – perhaps every time or every other time you washing your bedding, but at least every two weeks. And wash an electric blanket again before storing it away for summer – ensuring it is bone dry and rolled up, with the cord and controls unplugged to guard against mold in the blanket or damage to the wiring.
Look for signs of damage after washing and again after drying – if you feel your blanket is being pulled out of shape or the wiring damaged, it may be that a gentler wash by hand, and air drying is the best way to progress. debris as possible. Before you put the electric blanket in the washing machine, remove all cords and controls.
Sign up to the Homes & Gardens newsletter
Decor Ideas. Project Inspiration. Expert Advice. Delivered to your inbox.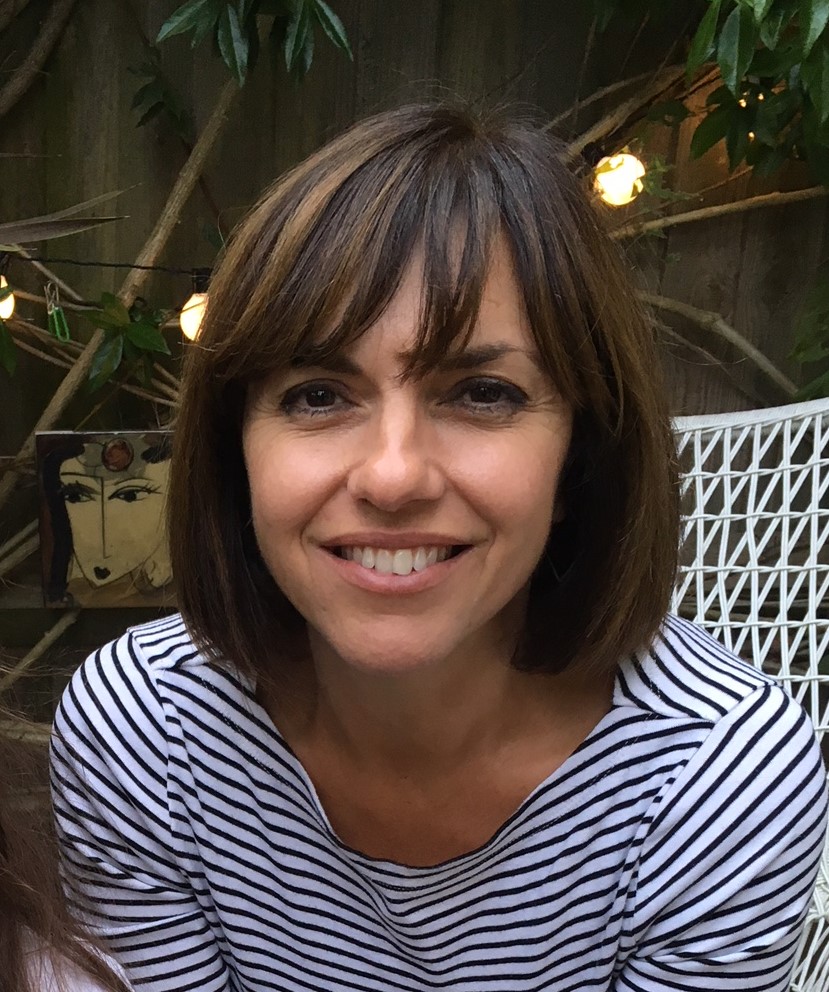 Lucy Searle has written about interiors, property and gardens since 1990, working her way around the interiors departments of women's magazines before switching to interiors-only titles in the mid-nineties. She was Associate Editor on Ideal Home, and Launch Editor of 4Homes magazine, before moving into digital in 2007, launching Channel 4's flagship website, Channel4.com/4homes. In 2018, Lucy took on the role of Global Editor in Chief for Realhomes.com, taking the site from a small magazine add-on to a global success. She was asked to repeat that success at Homes & Gardens, where she has also taken on the editorship of the magazine.