How to wash a weighted blanket – to keep it fresh and snug
Find out how to wash a weighted blanket with this expert advice on laundering yours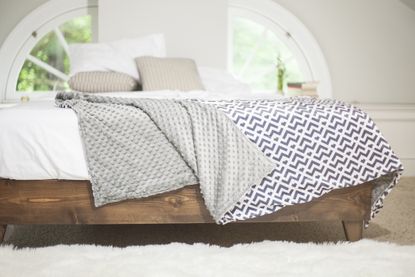 (Image credit: Getty Images)
Fallen for its supreme comfort but wondering how to wash a weighted blanket? Many of us are convinced that our weighted blankets improve the quality and quantity of our sleep, but are left puzzling about how to keep them fresh.
Just as with other bedding, cleaning a weighted blanket regularly is necessary so it stays hygienic. But because it is a heavier choice, washing it doesn't appear to be as straightforward as it does for the other items that make a bed so comfortable.
Here, we provide the advice necessary for washing a weighted blanket whether your laundry room ideas have made space to do so at home, or you're taking it to the laundromat.
How to wash a weighted blanket
Checking the laundry symbols on the tag and getting the lowdown on how to wash a weighted blanket properly as part of your bedroom cleaning routine will keep your bed fresh and hygienic plus ensure the blanket remains in great condition. Follow the cleaning tips in this expert guide.
1. How to wash a weighted blanket in a washing machine
Just as when washing pillows, or washing electric blankets or washing woollen blankets, check the tag for the manufacturer's washing instructions. 'Your blanket could be made from a variety of materials whether it is wool, cotton, microfiber, or acrylic,' says Jessica Samson, a cleaning expert at Maids.com.
'Keep in mind, though, that weighted blankets will often need special care,' she adds. 'Blankets weighted with glass microbeads or plastic pellets are usually washer safe, but be sure to check the label before washing.'
Knowing how to wash a weighted blanket correctly also involves an assessment of the blanket's actual weight. This will determine whether you can put the blanket into your washing machine at home, or you need to take it to the laundromat instead.
'In your washing machine, you can wash almost any weighted blanket up to 20 pounds,' says Jessica. 'Any blanket heavier than this, you should wash at the laundromat with a commercial washer.'
The washing machine needs to have a large enough capacity – so just as you would when wondering if you can wash pillows in a washing machine, exercise caution. 'A good rule of thumb is to only fill the machine two-thirds full with the item being washed,' says Wayne Edelman, CEO of Meurice Garment Care. The type of washing machine you own is also important. 'I only recommend using a front loading machine to wash weighted blankets,' says Wayne.
2. Treat stains before washing
Before putting a weighted blanket into the washing machine, inspect it for stains so you can deal with these.
'Pre-treat your blankets before washing them,' says Jessica. 'This will help eliminate any stains on the weighted blanket and help you clean it thoroughly.'
Allow time for this process. 'Be sure to leave the stain remover on the blanket for at least 10 minutes to help break down and loosen the stains,' says Jessica. 'After letting it soak for 10 minutes, gently dab the area with a paper towel and lift the cleaner and the stain. Try to remove as much of the stain as possible without rubbing it in. If done right, the washing machine will do the rest.'
3. Add the detergent
When it comes to how to wash a weighted blanket, choose the detergent carefully. 'Use a gentle detergent without bleach,' says Wayne. You might be tempted to add fabric softener, but step away. Fabric conditioner should not be used when washing a weighted blanket.
4. Which wash temperature and cycle for a weighted blanket?
Follow the directions on the label of the weighted blanket when selecting the wash temperature and cycle. What's it likely to recommend? 'In general, a gentle cycle of cool to warm water is best,' says Wayne.
5. What about drying a weighted blanket?
If you're asking how to wash a weighted blanket, you'll want to find out about how to dry a weighted blanket, too. Check the label first, but it's likely you can use a tumble dryer if this is your preference. 'Most of these blankets can be dried in your dryer on low heat or you can let them air dry,' says Jessica.
If the weighted blanket is going into the tumble dryer, it's worth checking its filling periodically during the drying cycle in case it has become bunched up. 'Remove and redistribute as necessary,' says Wayne.
As with washing, it's important that the tumble dryer does have sufficient capacity. Follow the two-thirds rule as you did when assessing the size of the washing machine drum.
Can you wash a weighted blanket?
'Most weighted blankets can be washed provided they are in good condition structurally,' says Wayne.
Do check before going ahead, though. 'Make sure to read the care tag as every brand has different instructions,' says Gregg Dean, CEO and co-founder of Layla Sleep.
How often should you wash a weighted blanket?
Individual circumstance should influence how often you wash a weighted blanket. 'These are some questions to consider,' suggests Wayne. 'Are there pets in the house and on the bed? Do they shed? Is there a duvet cover on the blanket? (highly recommend) How dirty/dusty is the home? How much time does the person spend in bed? Are they sick?
'At minimum we recommend a cleaning in the spring and in the fall but it could be a lot more based on these types of factors.' You might want to schedule cleaning a mattress at the same time.
Sign up to the Homes & Gardens newsletter
Decor Ideas. Project Inspiration. Expert Advice. Delivered to your inbox.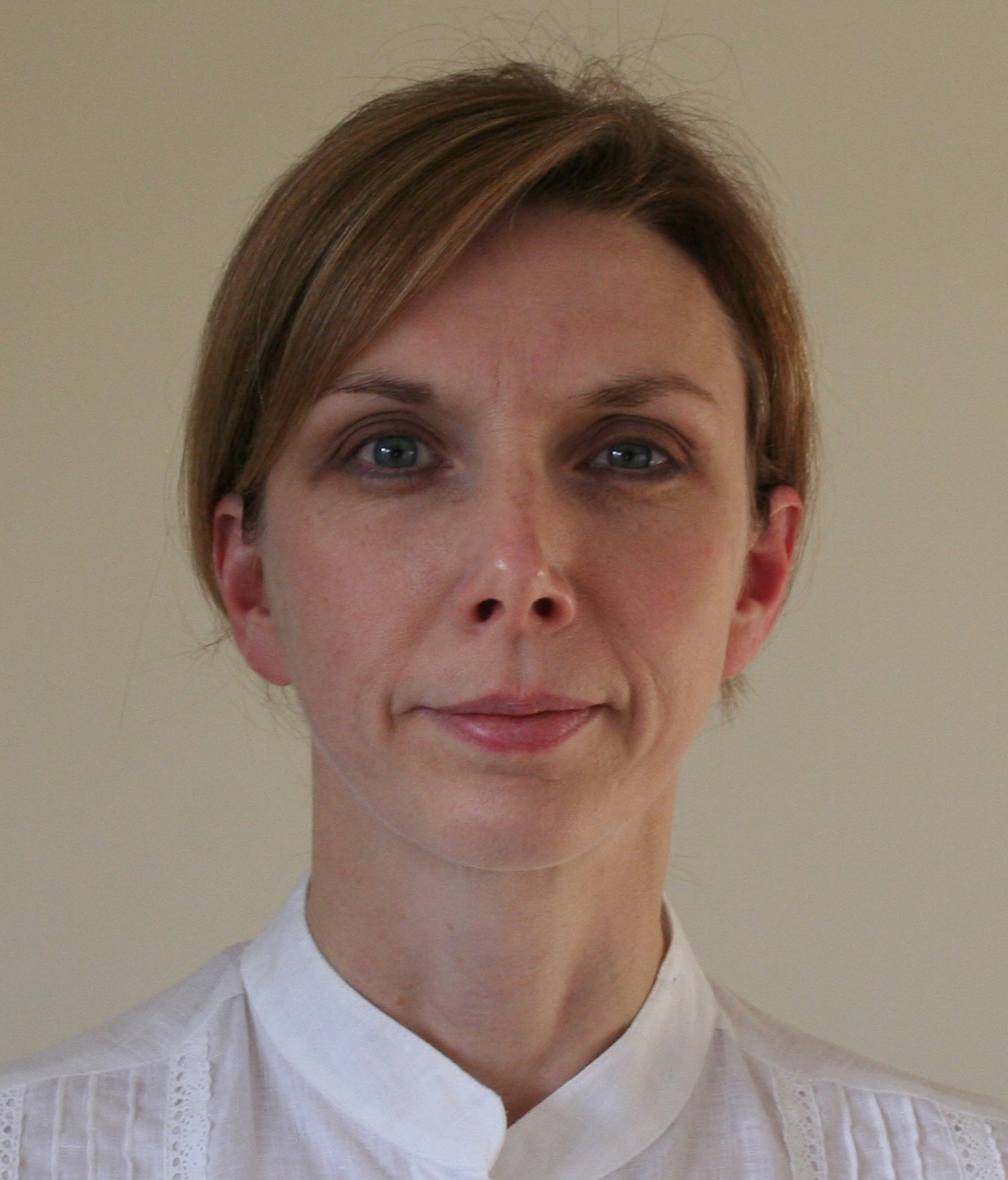 Sarah is a freelance journalist and editor. Previously executive editor of Ideal Home, she's specialized in interiors, property and gardens for over 20 years, and covers interior design, house design, gardens, and cleaning and organizing a home for H&G. She's written for websites, including Houzz, Channel 4's flagship website, 4Homes, and Future's T3; national newspapers, including The Guardian; and magazines including Future's Country Homes & Interiors, Homebuilding & Renovating, Period Living, and Style at Home, as well as House Beautiful, Good Homes, Grand Designs, Homes & Antiques, LandLove and The English Home among others. It's no big surprise that she likes to put what she writes about into practice, and is a serial house renovator.