How to dry a weighted blanket
Maintain this unique sleep aid with our guide on how to dry a weighted blanket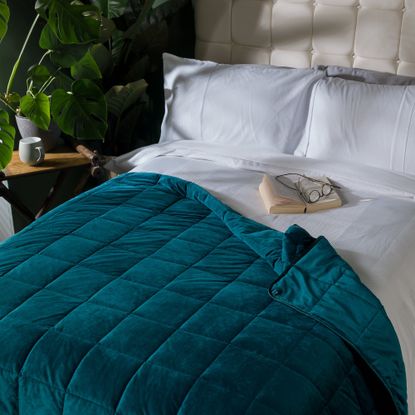 (Image credit: BeanBagBazaar)
You may be puzzling over how to dry a weighted blanket. Offering a type of deep pressure therapy, weighted blankets produce a calming effect when placed on the body, providing many different therapeutic benefits. And it's important to keep your weighted blanket fresh and dry to ensure that you enjoy a deep, restful sleep, free from any allergy triggers.
However, they are, of course, incredibly heavy – so just how do you make space or create the facilities to dry them when you are planning laundry room ideas?
Our useful guide has all you need to know about drying a weighted blanket so it's as easy as possible, and your blanket stays in optimum condition.
How to dry a weighted blanket
Almost all weighted blankets will be filled with some type of bead, whether glass microbeads, plastic pellets or in some rare cases, steel beads. Lightweight fabric layers surround the beads to ensure the blanket is comfortable.
After washing a weighted blanket as part of your bedroom cleaning routine you can dry a design with glass or plastic beads in a machine or leave it to air dry providing you follow the laundry symbols on the tag.
How to dry a weighted blanket with a removable cover
Some weighted blankets have an outer cover, which can be removed. This makes cleaning tips for washing and drying as easy to apply as those for drying a comforter or tumble drying a duvet, as Nichole Teixeira, PR manager at Sleep Number explains:
'To clean the quilted cover, remove it from the weighted inner blanket and machine wash separately in cold water with mild detergent.'
For drying, she suggests 'tumble drying low and avoiding dryer sheets. Finish by re-fluffing or shaking to maintain an even distribution of the fill,' she explains.
How to dry a weighted blanket at a laundromat
Weighted blankets have varying degrees of heaviness, ranging from 5lbs to 20lbs, which can make them inconvenient to dry at home, especially if they don't have a removable cover. Therefore it could be a good option to take your weighted blanket to a laundromat.
If choosing this service, it makes sense to have the blanket dry cleaned there too. Dan Miller, CEO at Mulberrys Garment Care urges you to check the label first: 'The best way to know if a weighted blanket is suitable for dry cleaning is to look at the care label. The Federal Trade Commission requires all garments to be labeled with a cleaning method that has been tested and shown to work, so if the care label on the blanket says "Dry Clean Only" you should be good to go. If there is no care label, take it to an expert dry cleaner to assess.'
Once you've taken your weighted blanket to the laundromat you can expect the process to be fairly quick, as Dan Miller explains: 'The blanket is loaded into a machine that looks like an oversized washer, and then washed in a solvent. At Mulberrys, we use a non-toxic organic solvent derived from corn. After the blanket is cleaned it is then dried on low heat.'
How to dry a weighted blanket in a dryer
A tumble dryer can be used to dry your weighted blanket, provided you are confident about the drum size of the machine. If you are sure you have sufficient capacity, check the care instructions.
It's important to use a cool cycle as too much heat can melt the beads and filling inside the blanket.
Dan Miller from Mulberrys Garment care explains, 'Use a gentle or delicate cycle so that the weight of the blanket doesn't throw off the balance of the machine, damage the machine's drum or damage the blanket itself.'
Remove the blanket several times throughout the cycle to remove and redistribute the filling as needed.
You can also consider adding in dryer sheets for extra fragrance and softness. Look carefully at the chemicals present in the sheets to see if they are suitable for use with your weighted blanket.
How to air dry a weighted blanket
Air drying is the safest way to dry a weighted blanket as there's no risk of damaging the delicate filling or outer layers.
The best method is to lay the item flat on a rack across the tub or on a water resistant surface, such as a laundry room countertop – this will ensure equal weight distribution. A spokesperson for home goods company, Mela suggests you 'place it flat on top of a few large towels to soak up any excess water.'
Avoid hanging up your blanket as the filling may fall to the bottom causing problems when you try to redistribute it later.
How often should I wash and dry a weighted blanket?
If you have a weighted blanket with an outer cover, you should clean and dry the cover weekly – in other words, with the same frequency you apply to washing bed sheets.
In cases where your weighted blanket does not have a removal cover, the frequency will depend on whether your weighted blanket is placed over your sheets. If that's the case then its advised to wash it only once or twice a year, perhaps when you're cleaning a mattress or washing pillows.
However, if you have pets you may need to wash your weighted blanket more frequently.
How long does it take to dry a weighted blanket?
This will depend on the method used. To air dry, be prepared for it to take several days.
If you choose to tumble dry, it will take several hours as you need to keep checking the cycle, removing and redistributing the inners.
The quickest and easiest option will be to leave it at the laundromat. The process itself takes about an hour, so you may be able to pick it up on the same day.
Sign up to the Homes & Gardens newsletter
Decor Ideas. Project Inspiration. Expert Advice. Delivered to your inbox.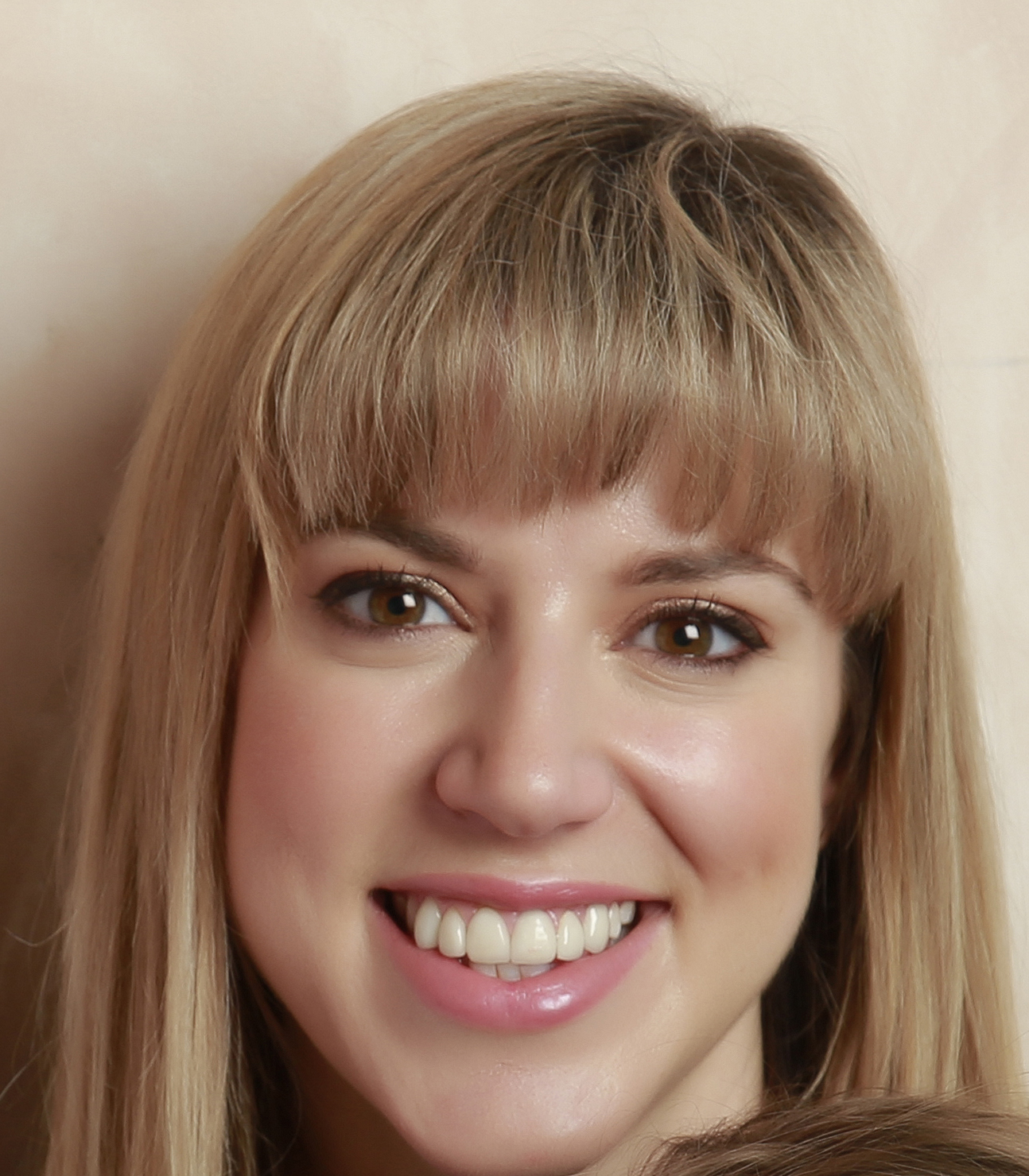 Steph Hendries is a freelance journalist who has contributed to many different interiors websites including Homes & Gardens, Ideal Home and Livingetc. She has also worked on a range of social content for property brands such as Zoopla and Boomin. Steph writes for Homes & Gardens Solved section, concentrating on DIY, how to, cleaning and organizing content.