H&G's interiors therapist says 'bad manners' can cost you your dream home
When it comes to buying and selling property, Suzanne Roynon says good manners stand out, and shares some house-viewing etiquette rules to follow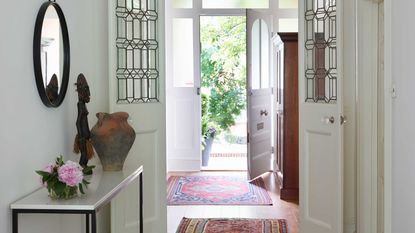 (Image credit: Future PLC)
Moving house is acknowledged as one of the most stressful life events, and as people are often selling a house while shopping around for a new one, it can feel a little like being on a rollercoaster in the dark.
Unfortunately, the pressure and emotions can result in some random and occasionally thoughtless behavior by both buyers and sellers, so I'd like to flag up some of the unhelpful things that happen around viewings. I don't want you to fall into the same trap and accidentally become an anecdote.
For example, walking into a three storey townhouse and seeing a large snake coiled around the banister made it one of the briefest, most heart-stopping property viewings ever! Quite why the property owner thought it was okay to give the python the run of the place while it was actively being marketed for sale was a question the hyperventilating estate agent could not answer.
House viewing etiquette
Needless to say, none of us were willing to return. What would have been a swift, above-asking-price cash sale for the vendor vanished in an instant. Why do people who want to sell their homes make life so much more difficult for themselves, when some common sense and a 'do as you would be done by' attitude can smooth the whole purchase?
Here is why good manners stand out and bad manners can stop you from getting your dream home, plus some rules to follow when buying and selling.
I see many properties, small and large when I visit with clients hoping to buy somewhere with positive Feng Shui. I'm also involved in preparing homes to sell, so all in all, I spend several hours each week thinking about and researching real estate.
I have also come to know some wonderful realtors in the US and UK and a couple of them have kindly shared their horror stories on the proviso of remaining anonymous.

Maggie, a realtor with over forty years' experience says it's easy to lose patience with vendors who treat potential buyers disrespectfully. 'It's not necessary to stage most houses,' she explains, 'but as a bare minimum, surely it's not too much to ask sellers to pick up underwear and towels from the floor, wash the dishes, and take out the trash?'

Sandy, a valuer with a long-established estate agency is always surprised that she has to remind homeowners to put away inappropriate photographs and intimate items. Her advice is firm: 'Please make sure everyone knows when viewings are taking place, and wherever possible go out for a while so buyers can look around without feeling awkward.'
Clearing up mess and grime should be an easy win, especially with the sterling efforts of numerous house-proud Instagram feeds and property programmes, but you'd be astonished just how many places go on the market without having been cleaned.
A dirty, cluttered house could cost its current owner dearly. Indeed, a £1.5 million property on a highly sought-after street recently had £95,000 knocked off the value because of the unkempt, cluttered condition it was displayed in. Right now, it's a buyers' market and a savvy purchaser will look out for anything to justify a lower offer.

Gill, based in a Midlands estate agency, dreads smells and worse in pet-lovers homes. 'Owners often don't realize just how much lingering aromas put off buyers, but what's worse is the potential for dog and cat mess in the garden and even in the house. It's just so insulting to people visiting,' Gill emphasizes, 'and to the agent whose job is to sell it.'
Adrienne Thatcher, a realtor turned Feng Shui consultant from Atlanta, Georgia, highlights that it's crucial to recognize a property's worth can be undermined if it is not properly maintained.

'A client I had known for decades approached me to sell her house. The property was a new construction, just five years old, which should have positioned it as a highly desirable listing. However, the yard was neglected, the roof showed signs of disrepair and the interior was shabby. The client didn't comprehend that the clutter within the house deterred potential buyers and could not accept there was no hope of her achieving the sale price she had set her heart on after her neighbors sold their pristine home at an eyewatering profit.'
Adrienne is a former realtor who took her lifelong inerest in energy and Feng Shui and established her own Feng Shui business, helping clients to align their homes for their highest benefit.
'Maintaining a property in good repair is the difference between a home being regarded as "ready to move into" or a "fixer-upper,"' says Paul, a British estate agent in the Home Counties. 'The problem is that have-a-go DIY trends can leave buyers cold, and slapdash last-minute repairs or smells from paint or bleach will automatically ring alarm bells.'
It's fair to say my real estate agency friends could be pretty scathing about buyers too. They have many toe-curling stories about the shocking behavior they have witnessed during viewings. There are too many to mention here and to be honest, no reader of Homes & Gardens would ever exhibit such deplorable characteristics, so instead I've condensed their comments into simple, common sense 'dos and don'ts' to make viewings more relaxed and enjoyable all around.
Dos and don'ts of house viewings
Start with the ethos 'Do as you would be done by'. What wouldn't be acceptable for people coming into your home is not appropriate in the ones you are visiting.
Be ready to remove outdoor shoes. Wear footwear you can slip on and off easily. This is not the time for lace-up boots or super-complex buckles.
Remember, no vendor wants people wandering around their home barefoot after taking off sweaty trainers, so please use socks, foot-lets, or shoe covers during viewings.
Stay with the agent. Don't split up and go off in different directions – it's rude and inconsiderate to the property owners.
It is not okay to take a dog to a viewing, even one carried in a bag or arms. You are likely to be asked to leave the dog outside or return at another time without your pet. And no, we will not hold the dog for you.
Ask before you open cupboards and closets – even built-in ones.
Remember many homes have hidden cameras and wireless doorbells, vendors potentially hear everything you say, so be polite and mindful of the words you choose, especially if you plan to make an offer.
Keep children under control and never let them play with toys they find on the property. Please don't wander off and assume the agent will watch your kids for you.
If you are going to be late, inform the agent. Viewings are tightly scheduled, especially for sought-after properties.
Equally, don't turn up early and barge in before the agent has been through the house to check everything is in order.
Don't bring extra people along without asking first. The agent needs to know precisely who to expect, and some houses are not suited to groups.
Just because you're viewing a property does not give you the right to use the toilet or sit on the sofas, treat every home with respect, just as you would want people to treat yours.
The agent is contracted to achieve the best sale to the optimal buyer, and rude, badly behaved, or inconsiderate viewers leave a bad impression.

'Estate agents often get a bad rap,' says Paul, 'but we're here, doing a job and representing our clients to achieve the best price and the most straightforward transaction in everyone's best interest. The bad applicants, those who are discourteous or unpleasant, stand out for all the wrong reasons and we're never in a hurry to see them again, whereas the friendly, appreciative buyers will always be the first ones we call if their perfect home comes on the market.'
FAQs
What are the key things to do before a house viewing when selling?
Make the beds
Declutter and show every room in your home as useable space
Have fresh flowers – not dead ones
Clean the toilet and put the lid down
If you smoke, pick up cigarette buts and throw them away
Treat mold, slime and limescale in bathrooms – ensure sinks, taps and shower screens shine
Pay a window cleaner to sparkle up your home's eyes on the world
Pick up toys and child and pet-related debris. Especially lego
Fix anything broken and employ a tradesman if you aren't a competent DIYer
Present both home interior/exterior and garden/drive at its best

It really does pay to get a property thoroughly prepared to sell by clearing all clutter and doing all necessary repairs before getting an agent or realtor involved. Essentially, the experts want you to get the best possible price for your house, and to achieve this they would like you to tick off these tasks above. If this isn't something you are prepared to do, then be willing to accept a lower offer.
---
Kindness, even in the cutthroat world of property, should never be underrated. One of my feng shui clients fell in love with a pretty Oxfordshire cottage, but her budget was £50,000 lower than an offer already on the table.
The homeowner overheard the viewings of both prospective buyers on her CCTV and chose my personable, smiling client over the aggressive, bullying woman who had preceded her to purchase the home she had treasured for a lifetime. Money isn't always the motivating factor for sellers, and that's something to bear in mind.
Suzanne Roynon is the author of Welcome Home: how stuff makes or beaks your relationship, available at Amazon.
Sign up to the Homes & Gardens newsletter
Decor Ideas. Project Inspiration. Expert Advice. Delivered to your inbox.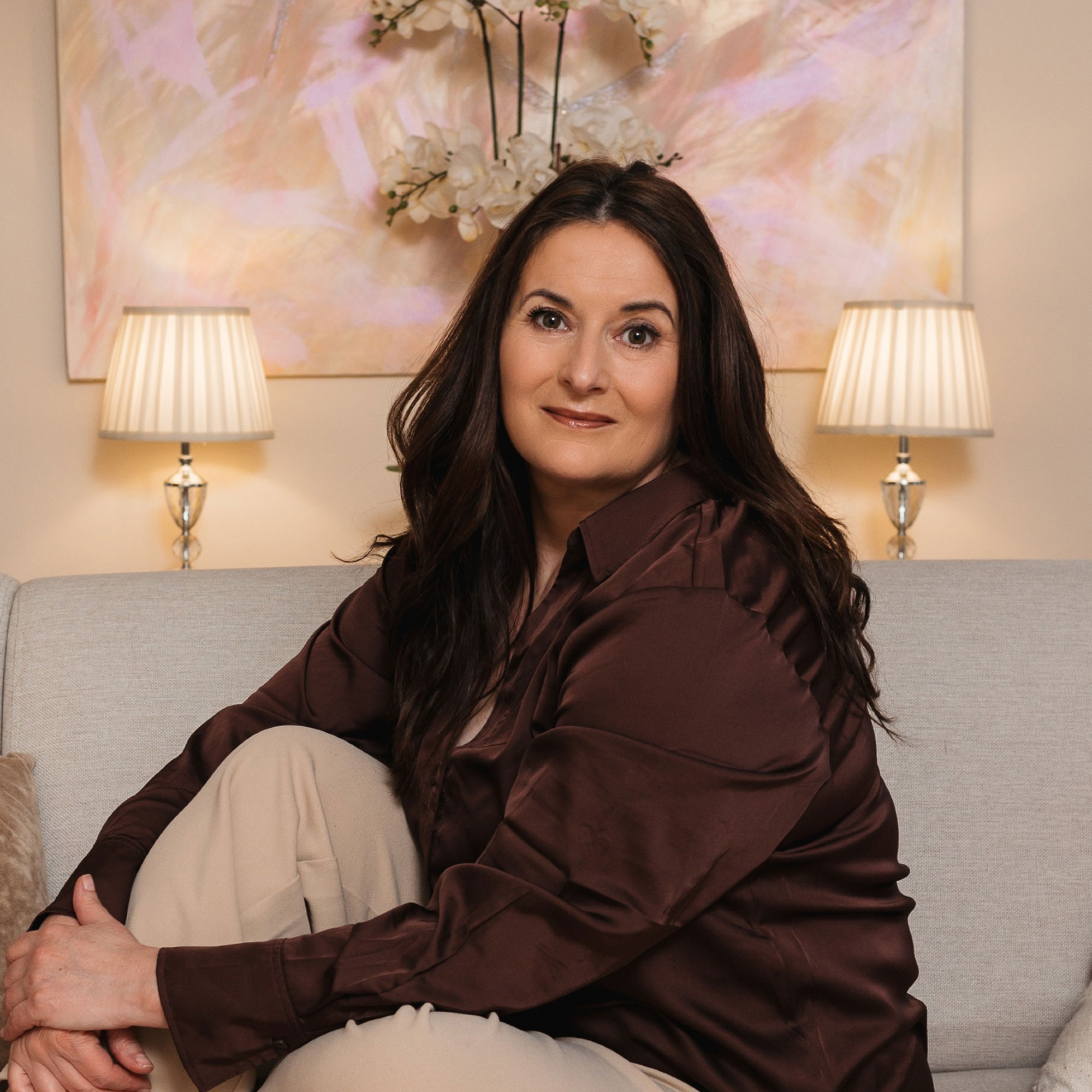 Suzanne is an Interiors Therapist, Feng Shui consultant, and author of Welcome Home, how stuff makes or breaks your relationship. She specializes in understanding the energetic impact of homes and certain possessions may have on all aspects of life, health and relationships, and the ways in which 'stuff' can actively prevent people and families from thriving and enjoying the lifestyle they deserve.