Decluttering experts swear by the 'move out' method – I've tried it and it really works
'It enables you to distinguish what is essential from what's glorified clutter'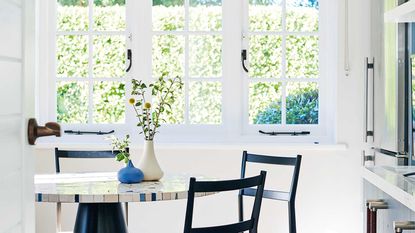 (Image credit: Future PLC)
Sign up to the Homes & Gardens newsletter
Decor Ideas. Project Inspiration. Expert Advice. Delivered to your inbox.
Thank you for signing up to Homes & Gardens. You will receive a verification email shortly.
There was a problem. Please refresh the page and try again.
There are two kinds of people in this world, those who have no trouble letting go of things, and others who find the whole process extremely difficult. Of all the decluttering tips and techniques I have come across, the 'move out' method is the one that has helped me the most, and the one I always tell my friends to try.
The idea is simple: ask yourself, 'If I were moving to my dream home, would I take this with me?'
As someone who has just moved house – not quite my dream home, but that farmhouse in the Italian countryside will happen one day – I can only advocate cutting down your belongings to what you truly love and use.
The 'move out' decluttering method explained
You can read about how Katie Holdefer, author of Embrace your Space, at Amazon, and editor at Real Simple, came up with it if you would like more detail, but here is why the experts love it.
Firstly, it makes decluttering decisions more clear-cut, whether we are decluttering a small kitchen or our entire closet. Posing this question highlights just how much value we really place on items we've been holding onto up until now.
Interiors therapist and Homes & Gardens' contributing expert Suzanne Roynon uses a variation on the 'move out' method with clients who aspire to bring positive change into their lives but are bogged down by possessions they have kept through habit, fear, guilt, confusion, and even spite. While the 'move out' method encourages you to pack everything into boxes, setting a deadline and 'moving back in', Suzanne's mindful approach is slightly different.
'I talk them through a visualization process,' she explains. 'They describe their dream home to me, where it is, what it looks like and the lifestyle they will have there, and then I ask them where they will put their clutter and how much they are willing to pay to transport it to their destination.
'Then it's so much easier to make what previously felt like insurmountable decisions. No one imagines living in a beautiful new home crammed with unwanted or unused stuff, so why choose to live with it now?'
Suzanne is a feng shui consultant, interiors therapist and author of Welcome Home, How Stuff Makes or Breaks your Relationship – available at Amazon. She specializes in understanding the energetic impact of homes and certain possessions may have on all aspects of life, health and relationships, and the ways in which 'stuff' can actively prevent people and families from thriving and enjoying the lifestyle they deserve.
Suzanne encourages donating or recycling wherever possible and sending the bare minimum to landfill. She recently supported a celebrity client to rethink her apartment with precisely this process in mind, and the client now has a space in which everything is loved, needed, or used.
'She switched the use of a couple of rooms and reviewed her many sentimental items which had become overwhelming,' says Suzanne. 'She realized most were unimportant to her and using the "move out" scenario she ditched a jumble of mementos from brim-full closets and wardrobes. She was delighted to find the items which genuinely mattered along the way, including a valuable keepsake from her grandmother, and we protected those in a special box she can treasure.'
According to Stephanie Seferian, founder of Mama Minimalist, podcast host and author of Sustainable Minimalism, available on Amazon, the 'move out' method helps us to look at our belongings with a fresh perspective, bringing us clarity when we feel overwhelmed.
Not only is it her own go-to decluttering technique but she also often tells her audience to ask themselves the 'move out' question. She says it 'enables them to distinguish what is essential from what's glorified clutter,' making it so much easier to pass things on.
'It's a simple yet effective way to evaluate your belongings and their importance in your life. If you wouldn't take it with you when you moved, this is a solid indication you can let go of it right now. This technique tends to both anchor decluttering efforts and provide clarity around which items are actually important.
'Many of us tend to fill our homes with possessions simply because we have the storage space to do so. The problem with accumulating simply because we can is it only *delays* important decluttering decisions – it doesn't make them go away completely.'
Stephanie Seferian believes that minimalism is the key to living a more laid-back life (even with children) and helping to save our planet through sustainability. A former teacher, she now hosts a sustainable minimalist podcast where she educates others about the benefits of minimalism, and how to make those plans a reality.
The magic of the 'move out' method is the fact that it stops us from procrastinating, adds Vicky Silverthorn, professional organizer and brand ambassador at Vintage Cash Cow.
'Having an imaginary deadline, or moving date, also adds a sense of urgency. This is a great way to keep motivation high and help you to be more ruthless with what to keep and what to toss. It also reduces the risk of procrastination, which, for many, can be a real issue when it comes to decluttering,' she says.
'Would this item really be worth the hassle of packing up? Would it actually be important or useful enough to take up space in a fresh, new, tidy house?'
Vicky Silverthorn has been a professional organizer for over 10 years, helping people from all walks of life to declutter and organize their homes. As an expert in the industry, she believes that your wellbeing starts at home; if your home is in shape, other elements of your life will follow. Vicky has written an Amazon bestselling book on living a less cluttered life.
As I mentioned, I've recommended this technique to friends when they have been doing a big clear-out, and it has helped them to be more ruthless with 'just in case' items. I have used it the last two times I moved house and found it incredibly useful. Before moving house, I donated two bags of clothes and some other decor pieces I no longer loved, and there's definitely more I could get rid of.
The second decluttering method I've tried and can only recommend for anyone feeling overwhelmed is the 30-day minimalism game, conceived by famous minimalists Joshua Fields Millburn and Ryan Nicodemus. This is a very structured approach and involves pairing up with a friend, making a bet, and getting rid of one item on day one, five items on day five, and so on, and gets very difficult very quickly.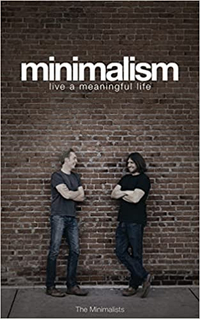 Minimalism: Live a Meaningful Life | $9.82 at Amazon
After a pair of life-changing events, Joshua Fields Millburn and Ryan Nicodemus discovered minimalism. In their book, the bestselling authors and international speakers share their message about living a meaningful life with less stuff.
FAQs
What is the 5-year decluttering rule?
The 5-year rule works well when used in conjunction with the 'move out' method and is based on the principle that if you haven't used an item in 5 years, you're unlikely to use it again. And if you're theoretically downsizing? If you haven't used the item in question in 5 years you likely won't need to take the item with you on your imaginary move, explains Stephanie Seferian, minimalist podcast host.
---
We don't tend to take an audit of all the things we have accumulated in our homes until our cabinets are bursting at the seams. I hate to say it, but soon our attention will turn to the holiday season and our future selves will thank us for editing down our belongings, even just a little bit.
Sign up to the Homes & Gardens newsletter
Decor Ideas. Project Inspiration. Expert Advice. Delivered to your inbox.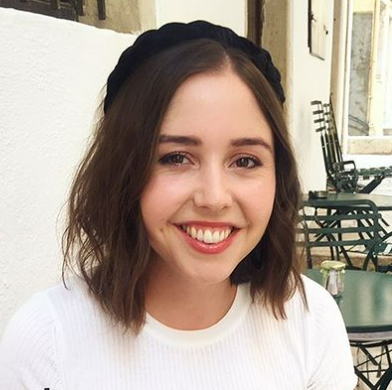 Millie Hurst is the Solved Section Editor at Homes & Gardens. She has six years of experience in digital journalism, having previously worked as Senior SEO Editor at News UK in London and New York. She then gained experience writing for women's magazines before joining Future PLC in January 2021. Millie has written for an array of homes brands including Livingetc and Real Homes and was formerly Senior Content Editor at Ideal Home before taking on the position of Section Editor with Homes & Gardens. She has written and edited countless features on home organization, decluttering and interior design and always hopes to inspire readers with new ways to enjoy their homes. She lives in Sheffield, South Yorkshire and loves to weave nature-inspired decor and nods to time spent in Italy into her own home.