5 tips to remember when shopping for organizing products
Experts offer their advice so you can reorganize your home without overspending on unnecessary organizing products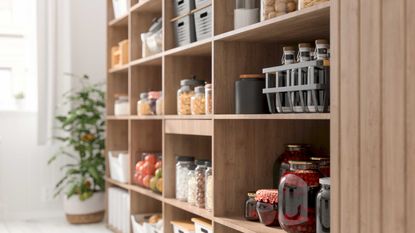 (Image credit: Getty Images)
Sign up to the Homes & Gardens newsletter
Decor Ideas. Project Inspiration. Expert Advice. Delivered to your inbox.
Thank you for signing up to Homes & Gardens. You will receive a verification email shortly.
There was a problem. Please refresh the page and try again.
Organizing your home is not an easy task. When life takes over you can often find yourself surrounded by chaos and busy surfaces.
There are many home organizing tips and tricks you can use, whether you are organizing a kitchen or bedroom, however, it is important to understand the basics of what products you should buy to transform any space.
By purchasing the right items, organizing your home will be easier than you might think, and turn the clutter into a space that is calm and relaxing.
What to remember when purchasing organizing products
Follow our experts' advice to best prepare you for getting organized.
1. Be intentional
According to Sabrina Gardner, professional home organizer and founder of Salt by Sabrina, being intentional is one of the most important things to remember when shopping for organizing products. 'Make the most of every inch by being purposeful with your organization,' she says. 'Know and understand exactly what you need and what space you are trying to fill.'
By fully understanding what space and items you want to organize, you will then be able to align the products necessary to organize them. Think about how you use the space every day, what frustration or problem you want to solve, whether it's finding a way to keep your entryway clutter-free or organizing cans in the kitchen so you can actually see them.
A bit of forethought will go a long way – try to avoid the temptation of purchasing various kitchen organizers if they aren't part of a broader plan.
Salt by Sabrina empowers people by creating organizational systems and solutions to enrich lives through beautiful, functional and personal product design.
2. Measure and plan
Measure the dimensions of your storage spaces. This will prevent you from buying products that won't fit, as the last thing you want is to purchase a variety of organizing products for them to ultimately not fit and be redundant.
You can also sketch out a rough plan of how you want to organize your items. This will guide your product choices and can be done with a template of photographs of the space you want to organize.
3. Go vertical
When looking to optimize your organization and storage, remember the verticality of the space you are looking to organize.
Do not forget about doors and cabinet doors as they offer valuable storage potential. Consider stackable storage, be it for organizing shoes or the area under the sink. Inserts, risers, and dividers will also make most of the shelves, drawers, and cabinets. Anything tiered will make the most of your vertical space, such as these shoe racks, at The Container Store, as well as under-shelf baskets, at Amazon, to break up cabinet shelving, giving you extra surface space inside.
Kitchen Countertop Organizer
Whether you want to make a coffee station with pods and milk frother on hand for early morning brews or just need a better place for your olive oil, a kitchen countertop organizer like this one looks stylish and intentional.
2 Tier Bamboo Lazy Susan Organizer for Kitchen
Lazy Susans are one of the best kitchen organization products out there. The bamboo iterations are a lovely, natural-looking alternative, bringing warmth, texture, and functionality.
4. Utilize every corner
One tip to remember is to think about how you can utilize every corner when organizing a room or space. Home organizer Bonnie Borromeo Tomlinson suggests transforming unusual or awkward corners into storage spaces with simple hooks and shelves. A ladder shelf tucked in a corner of a bedroom or home office and used with valet trays can help to keep smaller day-to-day items in one place.
However, to avoid overcrowding, do not transform every empty space you see. Only incorporate this tip where needed so that the overall design and use of the space is kept intact.
Bonnie Borromeo Tomlinson
Bonnie Borromeo Tomlinson is the author of Stop Buying Bins & other blunt but practical advice from a home organizer. She was the principal of Bonnie Lia Interiors, a home organizing and interior decorating firm with clients in MD, VA, DC. She has also held positions as a senior national media buyer, museum store retail buyer, and home decor account manager. Since 2020, she has focused her attention on writing full-time.
5. Choose multi-purpose products
'Look for organizing products that serve multiple purposes,' says Lauren Saltman, professional organizer and owner of Living.Simplified. 'For example, storage ottomans can double as seating and provide extra storage space.'
While you're shopping, keep in mind where you are storing the items. If they are out in the open, choose organizing products that will coordinate with your decor.
Lauren Saltman is a professional organizer and owner of Living. Simplified., a professional organizing company serving the greater seacoast of New Hampshire, southern Maine, and Massachusetts areas.
FAQs
What are the first steps to take when organizing?
When looking to organize a room or space the first step is to declutter. This can be done by sorting your things into categories of items you want to keep or discard. You can then assess whether or not you have the right organization methods and items in place to put everything away so you can easily find it all later.
---
Planning ahead is key. What we would recommend avoiding is buying organizers with the intention of using them to get organized without having taken the time to research what might make your daily routines easier. Understand what you need, measure carefully, and then head to the store.
To be on the safe side, choose more closed storage options than open shelves, as any open storage requires ten times more upkeep. For the illusion of calm, armoires, cabinets, credenzas, and organizing products that go within them, are your best friend.
Sign up to the Homes & Gardens newsletter
Decor Ideas. Project Inspiration. Expert Advice. Delivered to your inbox.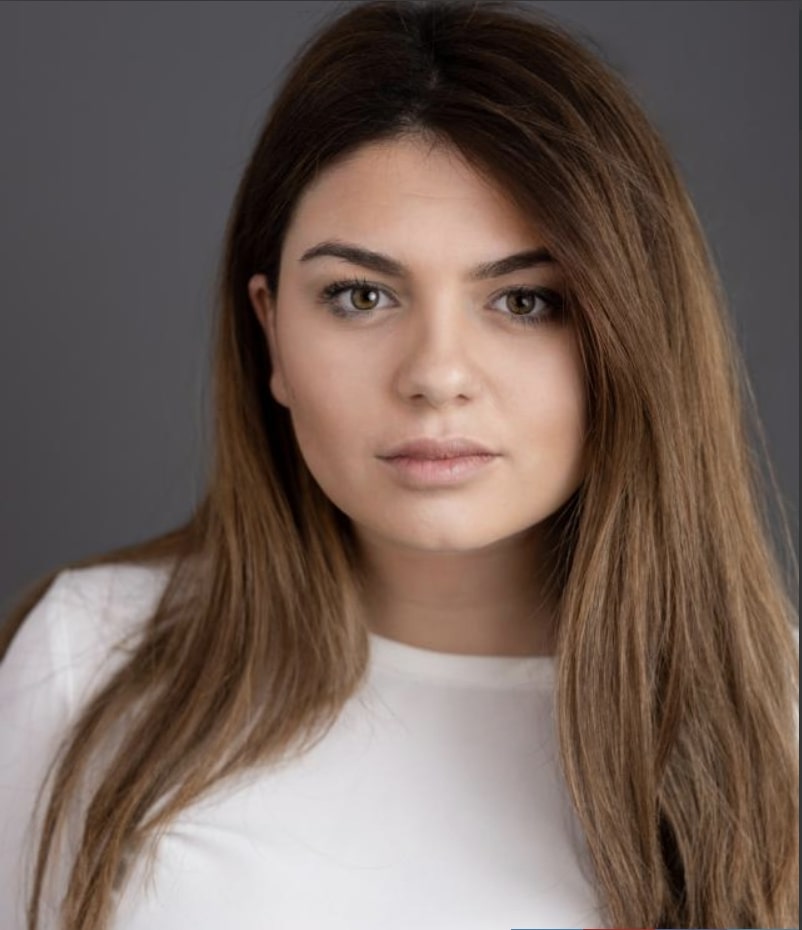 Seraphina has been working with Homes & Gardens producing articles across its website. She loves to decorate and also grow her own produce from her home in London. Her previous experience includes working at Women's Health and Fabulous Magazine's.