What can you put on a window to keep heat out?
Wondering how to reduce the heat coming in from your windows? We've asked experts to show you how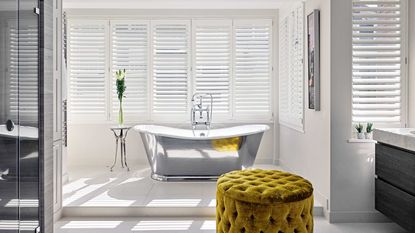 (Image credit: Future PLC)
Sign up to the Homes & Gardens newsletter
Decor Ideas. Project Inspiration. Expert Advice. Delivered to your inbox.
Thank you for signing up to Homes & Gardens. You will receive a verification email shortly.
There was a problem. Please refresh the page and try again.
While we would much rather be a little too warm than too cold, the hot weather can cause our homes to overheat and become totally unbearable, and often our windows are the culprit.
It's during the summer months that knowing a few ways to cool down a room comes in useful – as temperatures are set to rise in the US, now is the time to learn what can cause your home to overheat and how to keep it cool during a heatwave.
So we asked the experts for their best methods for reducing heat coming in through your windows, from easy fixes to long-term investments. We have gathered some suggestions for future-proofing your home so that you'll be prepared next time temperatures rise.
How to prevent heat from coming in through your windows
With more hot weather expected in the US, try these quick tips.
1. Elevate your blinds and shades
According to interior designer and home expert, Mohammad Ahmed, one of the easiest methods to prevent heat from coming through your windows is with blinds and shades.
'Blackout blinds are the best way to block the heat from the window,' he says. 'They block nearly 100% of the light and look great too.'
You can also install interior shades like honeycomb shades, at Wayfair, panel track shades, or Roman shades, also at Wayfairs, to further control the amount of light and heat that enters through the window. These window treatment ideas effectively reduce glare from direct sunlight and give you an increased sense of privacy from outside.
Mohammad Ahmed is a graduate of the University of Minnesota with a degree in Interior Design. He has worked as an interior designer for one of the world's most renowned companies, where he helped design homes all around the globe.
2. Change your curtains
Curtains are another easy material to install around a window to help keep heat out. Blackout curtains can help to keep heat out, as can thermal curtains: 'Thermal curtains can block up to 80% of solar heat gain while still allowing natural light into the room,' says David Mason, founder of Knobs.co.
You can maximize the effect of curtains by using heavily insulated drapery. Insulated drapery not only reduces heat transfer through windows but also helps muffle sound from outside.
They are intended to screen sunlight and keep heat out of the room, especially on hot summer days. To achieve the best effects, pick drapes with a light-colored exterior to reduce heat absorption.
David Mason an interior designer and the founder of Knobs.co. He has over 10 years of experience in home improvement, architecture, and interior design.
3. Add window films
One easy way of reducing heat transferring through windows is by installing reflective window films. 'Installing reflective window films will block a large amount of solar heat while allowing natural light to pass through,' says David Flax, president of Window Genie.
Window films, at Amazon, work like a pair of sunglasses to block infrared and ultraviolet radiation from entering your home. They are also great for reducing fading of furniture, drapery, carpets, and other floor coverings from the sun. You can also use reflective window films to reflect heat away from the surface of the glass.
This will prevent your home from heating up, allowing you to keep your home at a more controlled temperature. This in the end helps to save you money as your AC or heat pump won't be working overtime.
David is the President of Window Genie. With over 20 years of experience, they specialize in window cleaning, window tinting, pressure washing, gutter cleaning and more.
4. Incorporate awnings and shutters
'Awnings and shutters are examples of exterior solutions that can produce shade and reduce exposure to direct sunlight,' says Elizabeth Grace, founder of Dream Home Making. 'Looking beyond conventional solutions, exterior roller shutters present a cutting-edge approach to thermal management.'
These robust shutters, constructed with durable materials such as aluminum or vinyl, provide a physical barrier against the sun's intense rays. By effectively blocking direct sunlight, these shutters minimize heat gain and therefore reduce the workload on your cooling systems.
Elizabeth Grace is an Interior Designer, Furniture and Home Expert. She received her degree in Interior Designing from the University of Notre Dame. Elizabeth landed her first job as an intern with a leading firm in New York City, learning from some of the city's top designers. She currently works as an interior designer for both residential and commercial clients.
5. Replace with low-emissivity windows
A more long-term approach to reducing the heat transfer through your windows is to replace them with low-emissivity or Low-E windows.
'Investing in high-performance windows is critical for a long-term, comprehensive approach to energy saving, says Zev Freidus, founder of ZFC Real Estate. 'Low-emissivity coatings are used in these windows to reduce heat transfer and improve insulation.'
You can dramatically cut energy consumption and lower utility expenses while enjoying a comfortable indoor atmosphere year-round by choosing energy-efficient windows. These are designed to reduce sunlight exposure and act as an extra insulation barrier.
Zev is a realtor and the founder of ZFC Real Estate. He has over 10+ years of experience in real estate, home improvement, and interior design.
What fabric keeps heat out?
Cotton is one of the coolest fabrics for summer and hot weather. Cotton is soft, lightweight, breathable, and soaks up sweat, allowing heat to escape the body and for you to stay cool.
---
In the height of summer, windows can be a key contributor to the rising levels of heat in your home. By incorporating the methods shared by our experts, you will be able to block out a large majority of the heat, keeping your home cool this season.
Sign up to the Homes & Gardens newsletter
Decor Ideas. Project Inspiration. Expert Advice. Delivered to your inbox.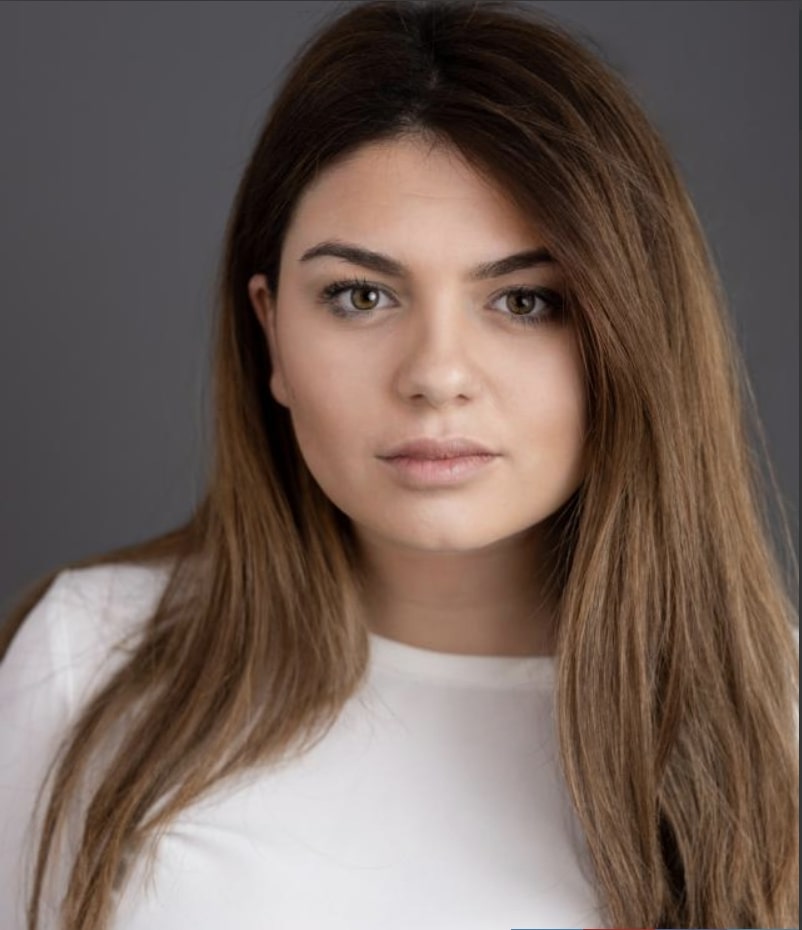 Seraphina has been working with Homes & Gardens producing articles across its website. She loves to decorate and also grow her own produce from her home in London. Her previous experience includes working at Women's Health and Fabulous Magazine's.