How to keep a home cool in a heatwave – 10 tips for when the temperature rises
Temperatures are set to rise this season across the US. Be prepared with our expert tips on how to keep a home cool in a heatwave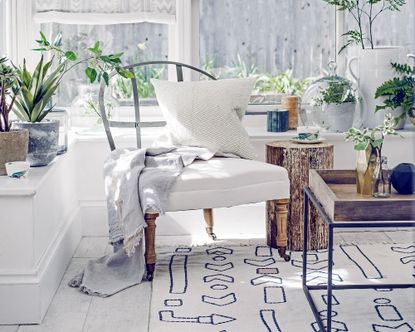 (Image credit: Simon Bevan)
Sign up to the Homes & Gardens newsletter
Decor Ideas. Project Inspiration. Expert Advice. Delivered to your inbox.
Thank you for signing up to Homes & Gardens. You will receive a verification email shortly.
There was a problem. Please refresh the page and try again.
Wondering how to keep a home cool in a heatwave? With temperatures set to soar this summer, we've compiled a list of the best to beat the heat and stay cool.
Whether you are looking for ways to keep a whole home cool in a heatwave or want to know how to cool down a room in your home that always bears the brunt of the sunshine and hot air, these tips will help.
We asked the experts for their top tips to keep your home cool in a heatwave, whether you are looking for the best fans or how to sleep better, we've made some suggestions for future-proofing so that your home ideas will need less protection in years to come.
How to keep a home cool in a heatwave
'With the US weather being so unpredictable, we are never fully ready for when a big heatwave hits,' says Lucy Askew, spokesperson for Hillary's. 'These quick tips will help keep you cool whilst you are at home and you won't need to spend any money doing it.'
Here's what the experts advise.
1. Use window treatments to block out sunlight
Keeping your house cool is essential during a heatwave and, if you find that your house lets in direct sunlight, especially in the afternoon, you could find that conditions quickly become unbearable.
The right window treatment ideas could be just what you need to ensure your home stays cooler for longer. If your house does experience more sunlight throughout the day then it's recommended you keep your curtains, shutters and blinds shut to stop the sunlight from beaming into your home. This will keep things marginally cooler and slightly more bearable during heatwaves.
2. Stay hydrated
It's imperative that you drink plenty of water during any heatwave; keep your fridge stocked up with bottled water and consider putting some in the freezer that you can use as ice blocks for when the temperature reaches its peak in the afternoon. It is important to keep your body hydrated so you do not end up suffering from heat stroke or dehydration headaches and migraines.
3. Have warm showers
A lot of people think that cold showers will help to keep you cool but in fact, warm showers are actually far more effective in cooling you down when your body temperature is running hot. A warm (not hot) shower will initially feel worse than a cold shower but, because a freezing cold shower shrinks the appearance of pores, within a few minutes of taking the shower you will end up feeling warmer than you did beforehand as your initial core temperature releases.
4. Drink tea and coffee
Whilst you may crave a nice cold drink during a heatwave, it has been said that drinking hot drinks like tea or coffee will actually counteract the heat and cool your body quicker than cold drinks. This is because the hot drink will raise your core temperature which causes your blood to head towards your skin, causing you to sweat and ultimately cooling you off.
5. Splash your wrists and ankles with cold water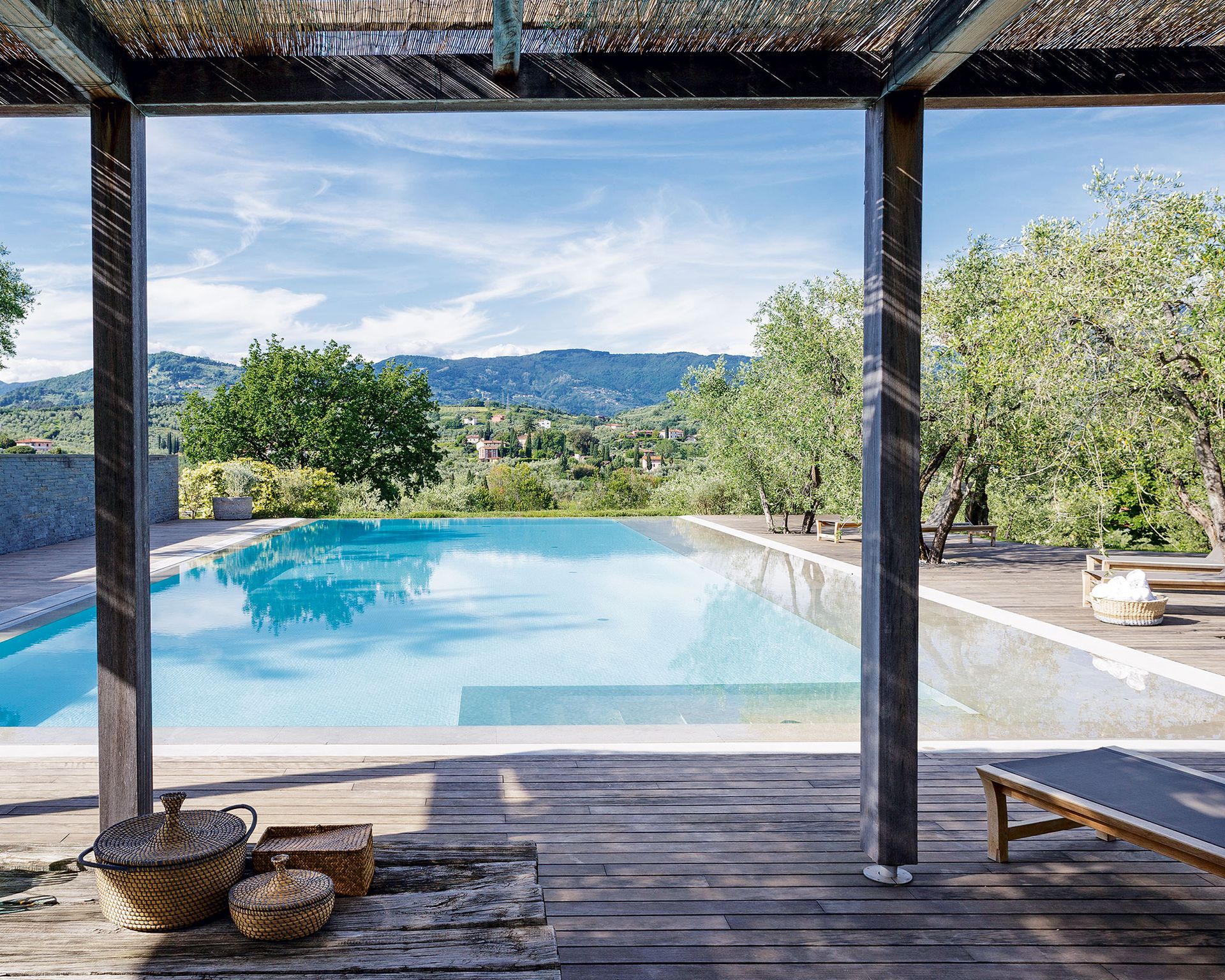 There are pressure points on your wrists and ankles, so if you are feeling hot, why not try a DIY pool idea by filling up a bowl with cold water and rest your wrists and ankles in it. The rest of your body will quickly cool and you won't need to splash out any money on a paddling pool for the garden.
What's more, don't forget to wear SPF – even if you plan to stay indoors.

6. Decorate with house plants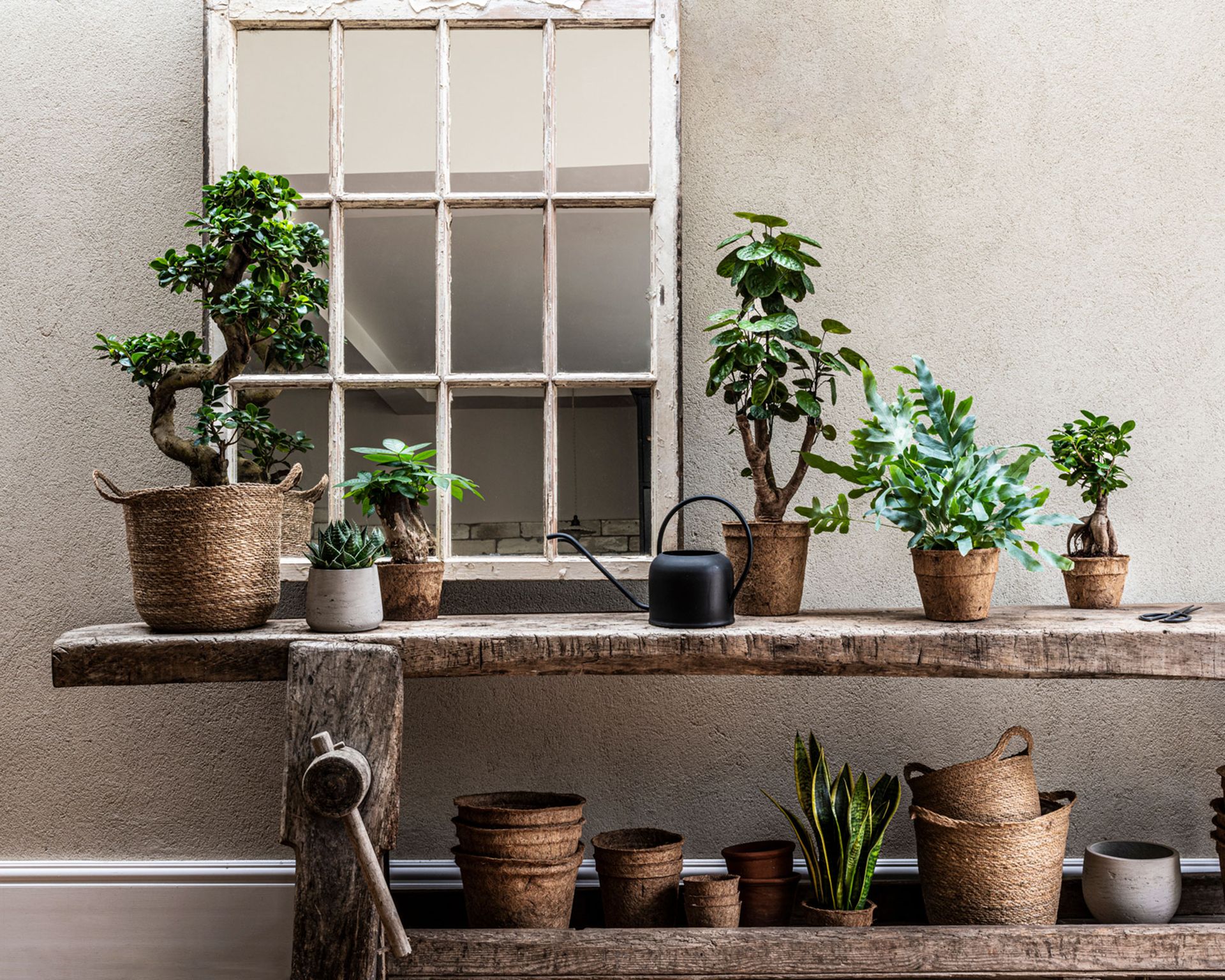 The best indoor plants take on extra importance during difficult periods, adding life, color, and stress-reducing, air-purifying qualities – and, the right house plants can also help keep your home cool in a heatwave.
Indoor plants act as natural air conditioners and generate moisture into the atmosphere through a process known as transpiration. The most heat-efficient plants rubber plants (ficus elastica) as they work best in humid conditions.
Be mindful of watering your house plants depending on their individual needs. 'The golden rule is not to leave these plant sitting in water,' say the team at Crocus. 'They like a moist soil but don't like to have their roots sodden, so feel the top of the soil before watering.'
7. Turn off unused appliances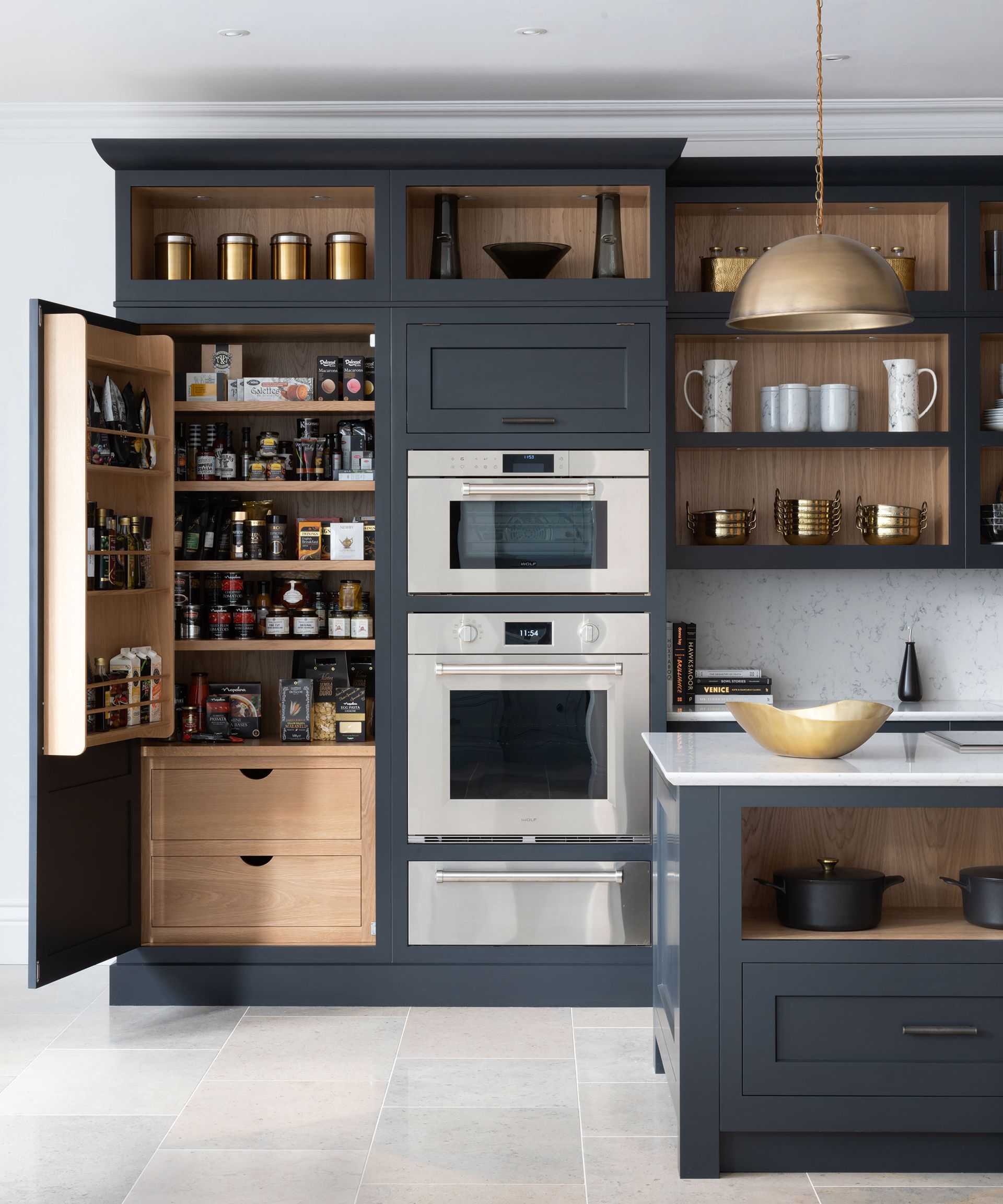 Like ovens, toasters and kettles, other appliances around the house will generate unwanted heat into a home over the summer. Consider turning things like your TV, desktop computer and kitchen appliances off – don't just leave them on standby – turn then off at the plug socket or unplug them altogether. This will stop them warming the rooms they are in, and overheating in some instances.
Do be mindful of charging things like your phone or tablet. These too give off heat, so it might be best to charge first thing in the morning when cooler. And avoid charging them at night, especially if struggling to sleep in the heat.
This advice could also save you money over the course of the year. The United States Department of Energy reports that homeowners can save anywhere between $100 and $200 each year by unplugging devices not in use.
8. Invest in energy-saving light bulbs
Making your home more energy efficient along with investing in renewable energy solutions can enable you to play your part in making precious resources go further and keeping your home cool. It could help you save money, too.
While their are many ways to make your home more eco-friendly, the easiest option is to simply change your lighting. Unsurprisingly, light bulbs are source of heat in homes and should be kept off when trying to cool your home down during a heatwave.
'Conventional incandescent light bulbs generate light quite inefficiently, giving off waste heat in the process,' says OVO Energy. 'Switch to low-energy light bulbs to reduce overheating, save money and become more energy-efficient.'
9. Switch to wool bedding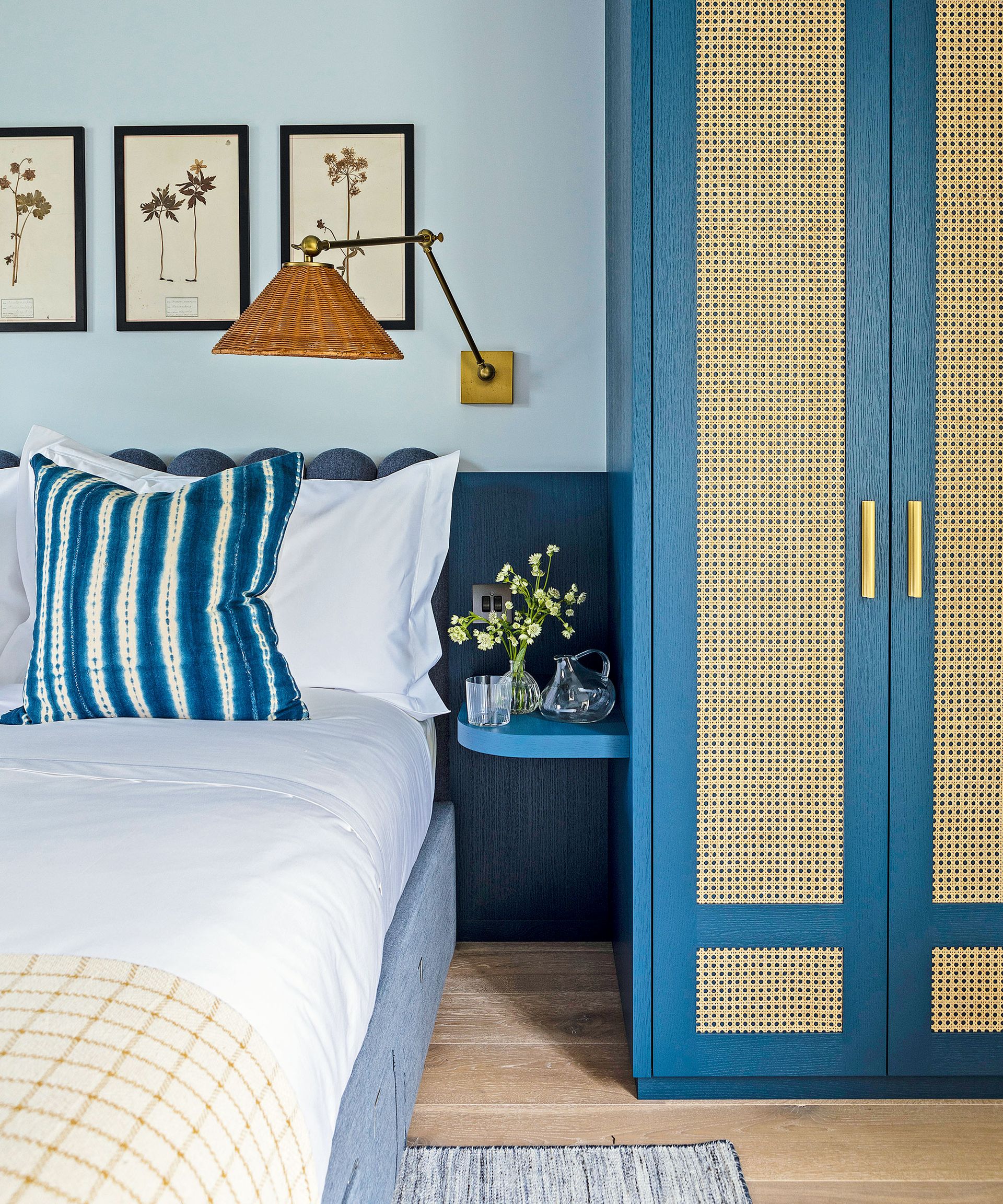 Learning how to cool down a bedroom will help you sleep better in a heatwave, will improve your mood, health and wellness. Insufficient rest can cause our body to produce increased levels of the stress hormone cortisol, so getting a good night's sleep can improve your ability to rationalize worries and boost your mental health.
According to Woolroom's clean sleep environment expert, Chris Tattersall: 'An estimated 66 percent of people struggle to sleep during a heatwave, with 61 percent resorting to sleeping without a duvet. However, a little-known fact about wool is that it can actually help regulate body temperature, as unlike other bedding fibres such as feather, down, or polyester, wool has the ability to absorb (and desorb) moisture which improves sleep quality by 25%, and allows moisture to evaporate rapidly, due to the unique transportation properties of its fibres.'
Meanwhile, in terms of what you wear to bed, linen is a lovely, sustainable buy that works to regulate your body temperature, making it good for you and the planet. Also, do not underestimate the importance of buying the best mattress for optimum sleep.
10. Use a fan to cool down a room if you don't have an air conditioner
If you're unable to invest in an air conditioner during the heatwave or your current one is temporarily out of order, you might want to consider using fans throughout your home to keep cool. Fans are generally cheaper to buy and install than air conditioning units. Plus, they are better for the environment, too.
A tried-and-tested tip when using fans to cool down is to leave a large bowl of mounded ice in front of it while it's on. This will circulate cooler air around the room and function like a makeshift air conditioner.
Have a ceiling fan? Set it anti-clockwise for a similar cooling affect. If you have a basement, position a fan pointing up the stairs to the rest of the house. This will push the cooler air below the house up into the ground floor.
Sign up to the Homes & Gardens newsletter
Decor Ideas. Project Inspiration. Expert Advice. Delivered to your inbox.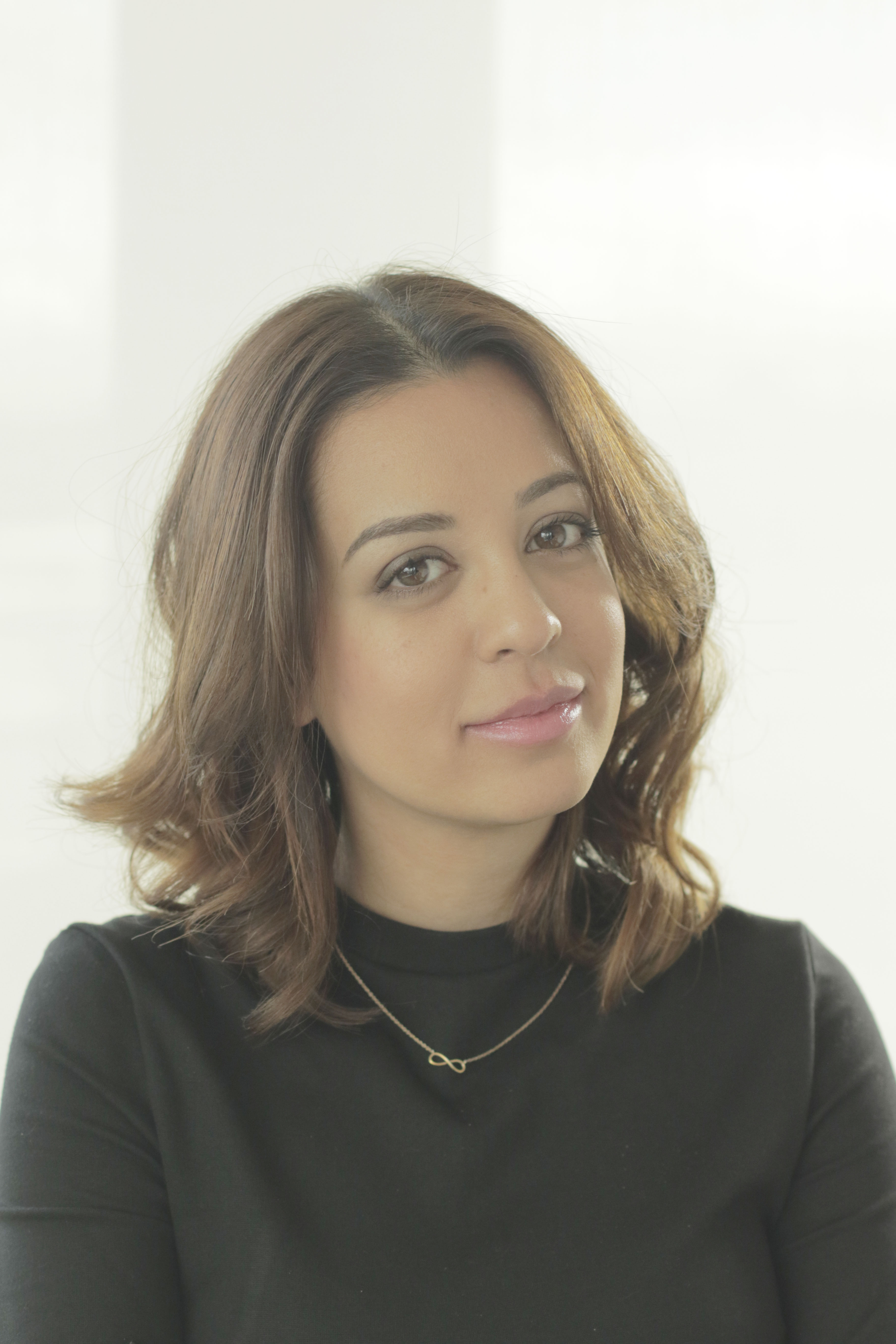 Jennifer is the Digital Editor at Homes & Gardens. Having worked in the interiors industry for a number of years, spanning many publications, she now hones her digital prowess on the 'best interiors website' in the world. Multi-skilled, Jennifer has worked in PR and marketing, and the occasional dabble in the social media, commercial and e-commerce space. Over the years, she has written about every area of the home, from compiling design houses from some of the best interior designers in the world to sourcing celebrity homes, reviewing appliances and even the odd news story or two.