What type of grill is best for your cooking style? Smoker, charcoal, gas or electric?
From slow-roasting and wood-smoking to charbroiling and flambéing, we reveal the best type of grill for your cooking style…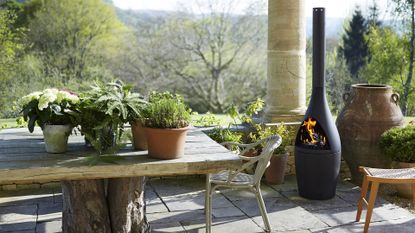 (Image credit: Morso)
Wander around any garden centre or home depot and you'll usually stumble across a wondrous display of the best grills on the market. Deciding which one to buy can feel like a minefield, but one great way to narrow down your choices is to start by considering what types of food you most frequently cook outdoors. Are you the sort who likes to get up early to prepare a 10-hour pulled pork or are you more into fast and flavorsome flame-grilled steak?
While there are similarities between many grills, and some are great all-rounders, the main differences generally boil down to the fuel that powers them and design, particularly whether the food is cooked on an open grill or enclosed, oven style. Again, some models can do both.
The four most popular grill types are smokers, charcoal, gas and electric, and if you're seeking a new model, check out our pick of the best grills. But first, take a closer look at the pros and cons of these different grill types to find out which style is best equipped to deliver the kind of barbecued foods you love to devour.
1. Smokers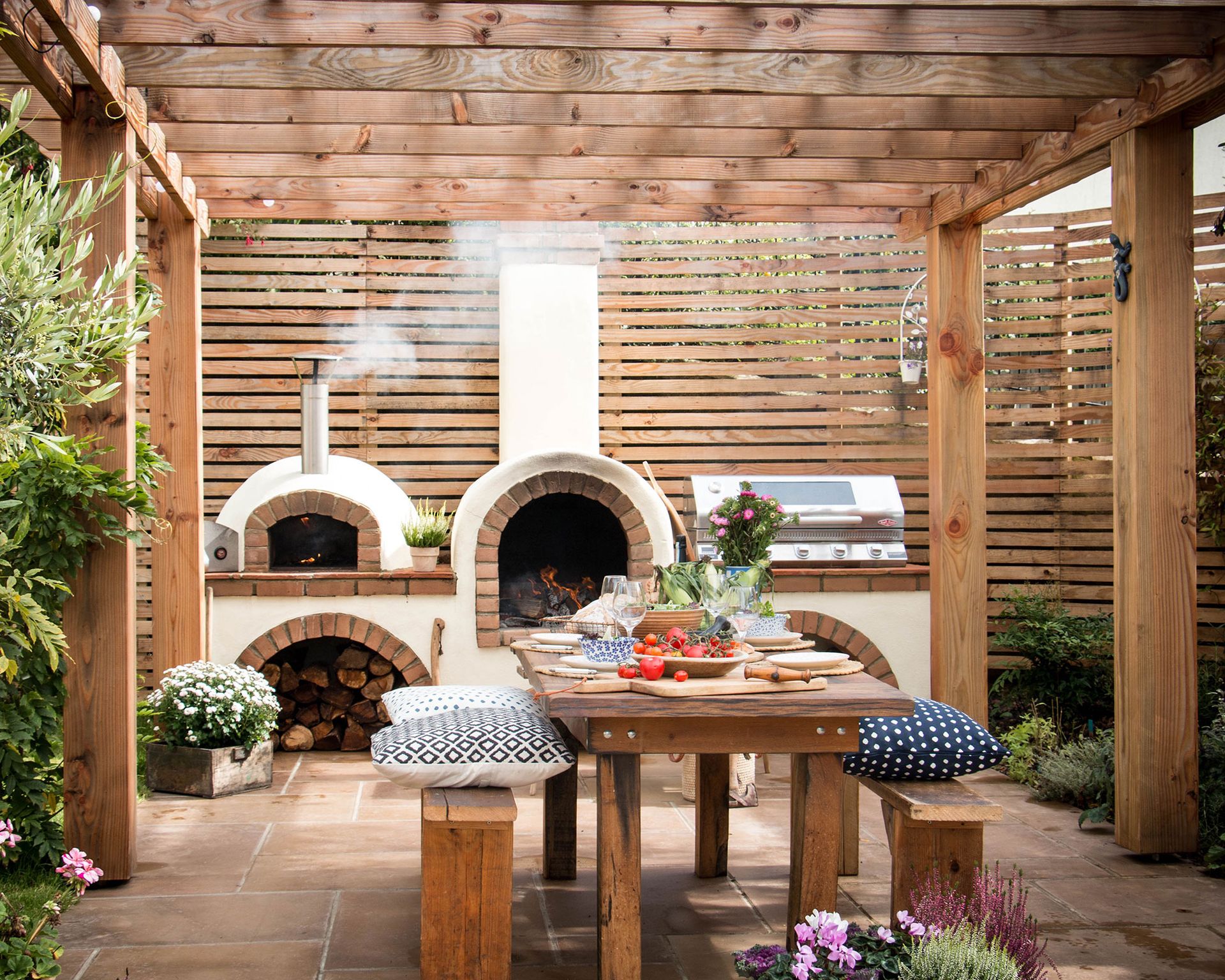 If you drool over smoked brisket, pulled pork and juicy slabs of whole salmon, a smoker is the grill for your outdoor kitchen. Food is cooked using indirect heat, for much longer (usually at least eight hours), which locks in the moisture and injects a distinctive smoky flavor. This is not a cooking method for the impatient chef or impromptu entertaining, but you can speed things up a little by allowing food to reach room temperature before putting it in your smoker.
Some foods are suitable for pre-cooking but the longer your meat and vegetables spend in the smoker, the tastier they will be. While you can smoke food on a lidded grill, a specialist smoker is an entirely different beast. They come in electric, gas, charcoal and wood pellet fuelled formats.
Flavor fanatics will argue that the most delicious smoked dishes are only possible cooked on wood pellets – hickory and applewood are especially popular. Useful features to look out for include built-in thermometers and thermostatic sensors that take the guesswork out of smoking.
2. Charcoal grills
Charcoal grills have long been a firm favorite with al fresco foodies and it's easy to see the appeal of cooking on real flame. Charcoal burns hotter than gas, and also benefits from imparting a more authentic, smoky flavour onto food.
There are two ways to cook on charcoal. Directly over the flames is best for quickly searing meat and seafood – bring on the Surf 'n' Turf! Cooking indirectly, where the coals are to one side, is better for denser food that needs to cook right through to the middle. The ideal technique is to start by searing to get a nicely browned coating and then move food off the direct heat to continue cooking without burning. A kettle style, egg-shape or lidded charcoal grill will enable slow roasting, but they do take a bit of practice in order to maintain the correct temperature for the long periods required.
'Your charcoal is your number one ingredient. Good fuel will make for good barbecue, and I always recommend using a good quality, sustainable lump wood charcoal without any chemical additives,' adds Genevieve Taylor, author of How to Eat Outside.
3. Gas grills
Gas grills offer speed, controllability, and easy maintenance, alongside that all-important chargrilled flavoring. You won't get quite the same smokiness levels as you do from wood or charcoal but there's a definite flame-grilled taste to meals cooked on a gas grill. As the heat can be easily adjusted up or down, there are few foods that can't be cooked on a gas grill. Most feature multiple burners so you can fire one up high for searing ribs, then leave one low for keeping the BBQ sauce warm.
If you get a large gas grill with a lid, you can even use it to cook the Christmas or Thanksgiving turkey, leaving space for all the trimmings in your indoor oven. Regularly cook for crowds? Gas is the king of convenient batch cooking – look for a design with two grill levels so that food can be kept warm while you're cooking up the next batch.
4. Electric grills
Closest on the familiarity front to an indoor cooker, electric grills are hard to beat on the user-friendly front. No gas bottles to change or coal to keep alight.
If your cooking style is more 'get the job done' than gourmet pitmaster, an electric grill could be your dream match. They don't get as hot as the other options but that won't matter if you prefer to dine on dishes without cinders attached. In fact, it's much harder to burn food on an electric grill, so newbie or nervous outdoor chefs can cook with confidence. You won't get the same moisture levels or smoky flavour as you can with other grill types, but their plug-and-go performance can be worth the compromise, especially if you're thinking of quick al fresco lunches and easy afterwork suppers. They are often fairly compact, and without the potential fire hazard or wayward smoke issues, can be used safely on apartment balconies or any home with limited outdoor space.
Sign up to the Homes & Gardens newsletter
Decor Ideas. Project Inspiration. Expert Advice. Delivered to your inbox.
Linda graduated from university with a First in Journalism, Film and Broadcasting. Her career began on a trade title for the kitchen and bathroom industry, and she has worked for Homes & Gardens, and sister-brands Livingetc, Country Homes & Interiors and Ideal Home, since 2006, covering interiors topics, though kitchens and bathrooms are her specialism.