Best winter houseplants – 21 plants to grow indoors in winter
The best winter houseplants are those that can cope with low light levels and changeable conditions indoors so add some of these expert picks to your home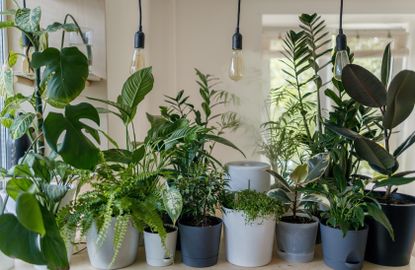 (Image credit: Vadim Kaipov/Unsplash)
Houseplants grace our interiors all year, but the best winter houseplants take on extra importance, adding life, color, and stress-reducing, air-purifying qualities during the colder months of the year.
Winter houseplants add color and interest indoors while our gardens sleep and are more resilient at withstanding the sometimes challenging conditions of our homes during the colder months. There are many indoor plants to choose from throughout the year, including low maintenance indoor plants or indoor low light plants, which will also cope well in the months when most plants are dormant.
With many styles, shapes and colors of winter houseplants to choose from, you'll be spoiled for choice. Whichever varieties you choose, make sure you know how to care for house plants in winter to ensure you get the best from them – and to ensure they last right through to next winter.
Best winter houseplants
Whether you're a longstanding indoor plant lover, or a beginner, prepare to exercise those green fingers in the off-season with some of these best winter houseplants. There are choices that will be suitable for any room in the house, whether you're looking for bathroom plants to add to the spa like experience of the space, or bedroom plants to enhance the relaxing and soothing properties of the room.
'Plants native to humid, tropical regions will have the most difficult time adjusting to winter, but plants native to climates with more extreme weather will hardly notice the seasonal shift in our homes,' explains Lindsay Pangborn gardening expert at Bloomscape.
1. Jade plant – Crassula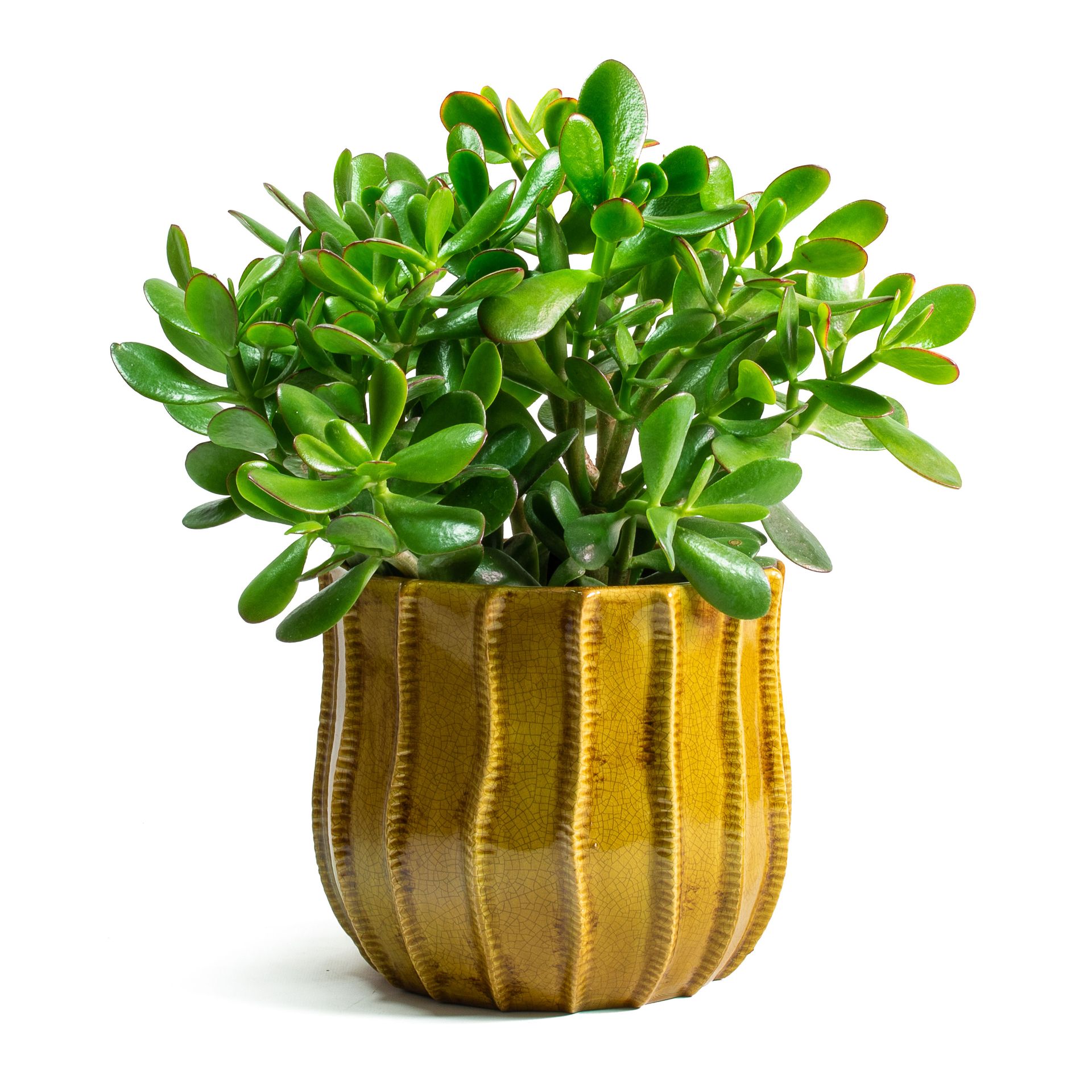 'The crassula – also known as the Jade Plant – is a fabulous winter houseplant,' explains Morag Hill, co-founder of The Little Botanical.
'It's happy to tolerate warm and colder conditions and can withstand low-light conditions easily enough. As long as you keep up with a monthly watering routine and give it a little bit of sunlight, it'll last through to spring and summer,' she adds.
Jade plants can make a lovely addition to a dresser display as kitchen plants, and grouped with a range of other smaller plants if you're decorating with plants.
2. Succulents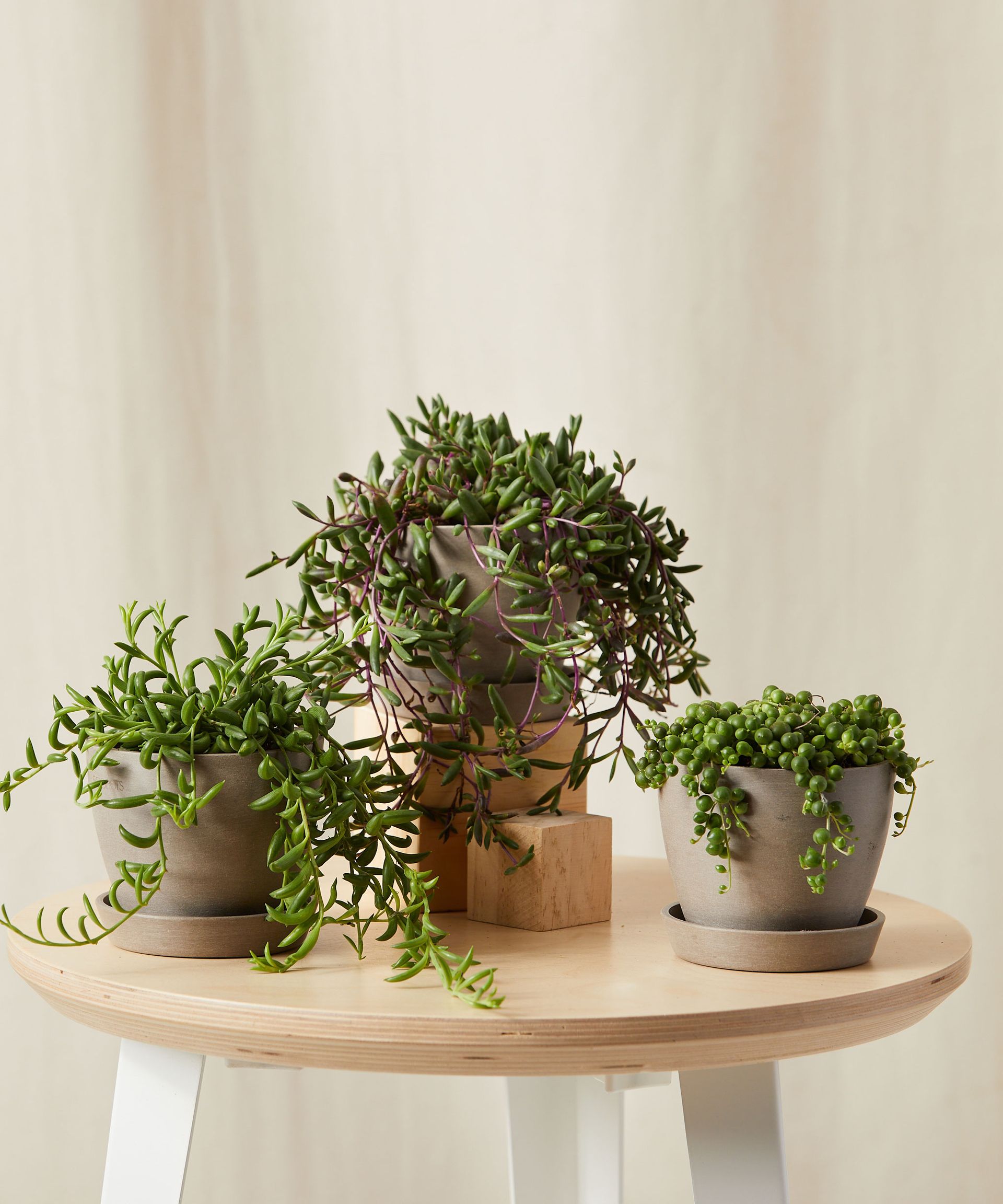 Although small in size, succulents are known for their sturdiness and low-maintenance indoor care.
'Since they can be found on every continent, succulents have been adapting to all sorts of environmental settings, ranging from dry climates or heavy droughts. However, while they can thrive under various temperatures and humidity levels, the secret to success with succulents is at least four hours of direct sunlight a day and special care taken not to overwater them,' explains Lindsay Panghorn.
Make sure you know how to care for succulents in winter and when to water succulents you will be able to enjoy these little beauties year round.
3. Oxalis triangularis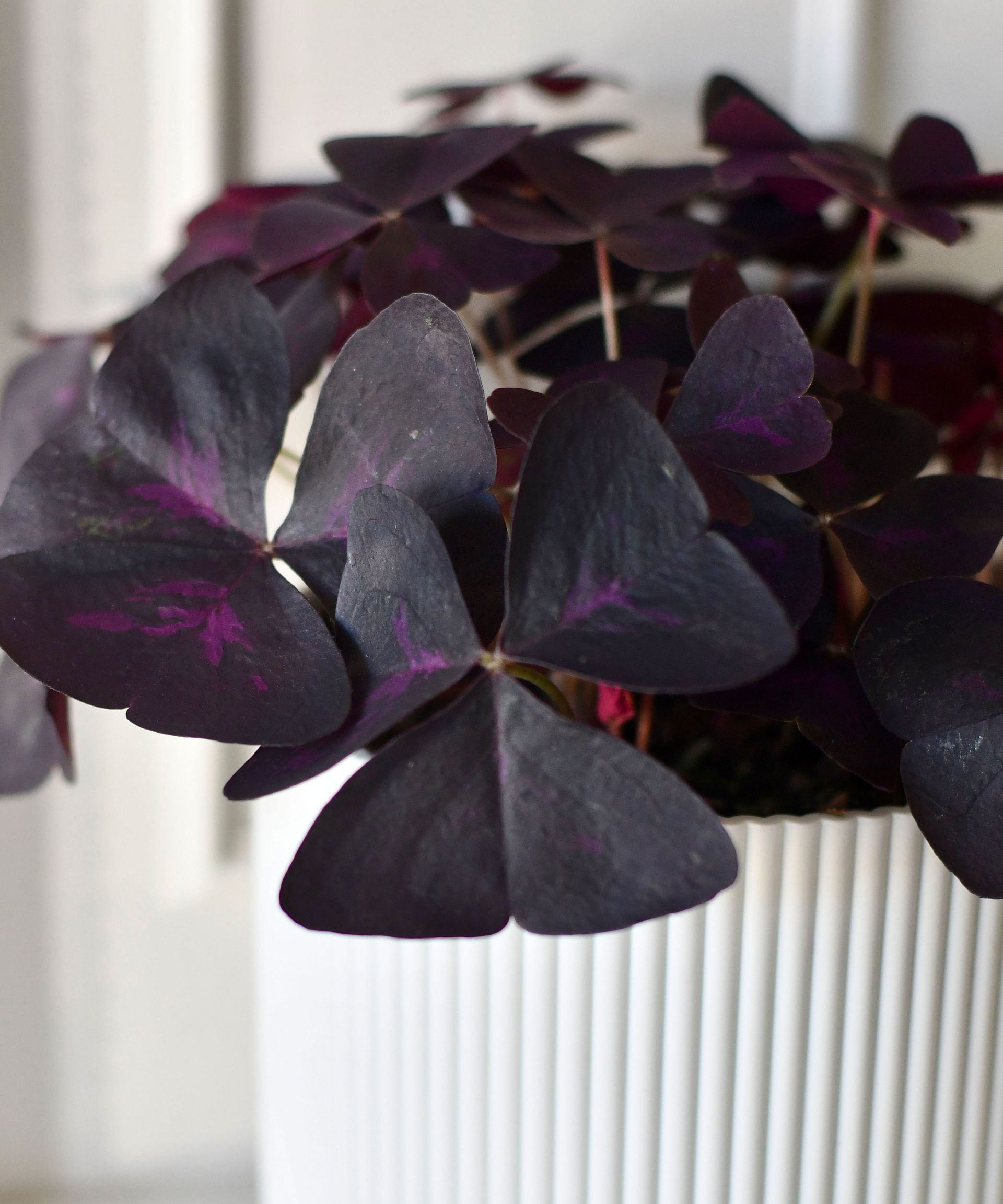 Anther top choice of winter houseplants is 'Oxalis Triangularisis, a low-maintenance and beautifully decorative house plant with vivid purple leaves and bell-shaped flowers,' explains Emily Lawlor of Happy Houseplants.
These pretty and distinctive plants close their blooms and leaves at night, then open wide to the morning light, adding an extra charm to their presence in the home.
4. Pothos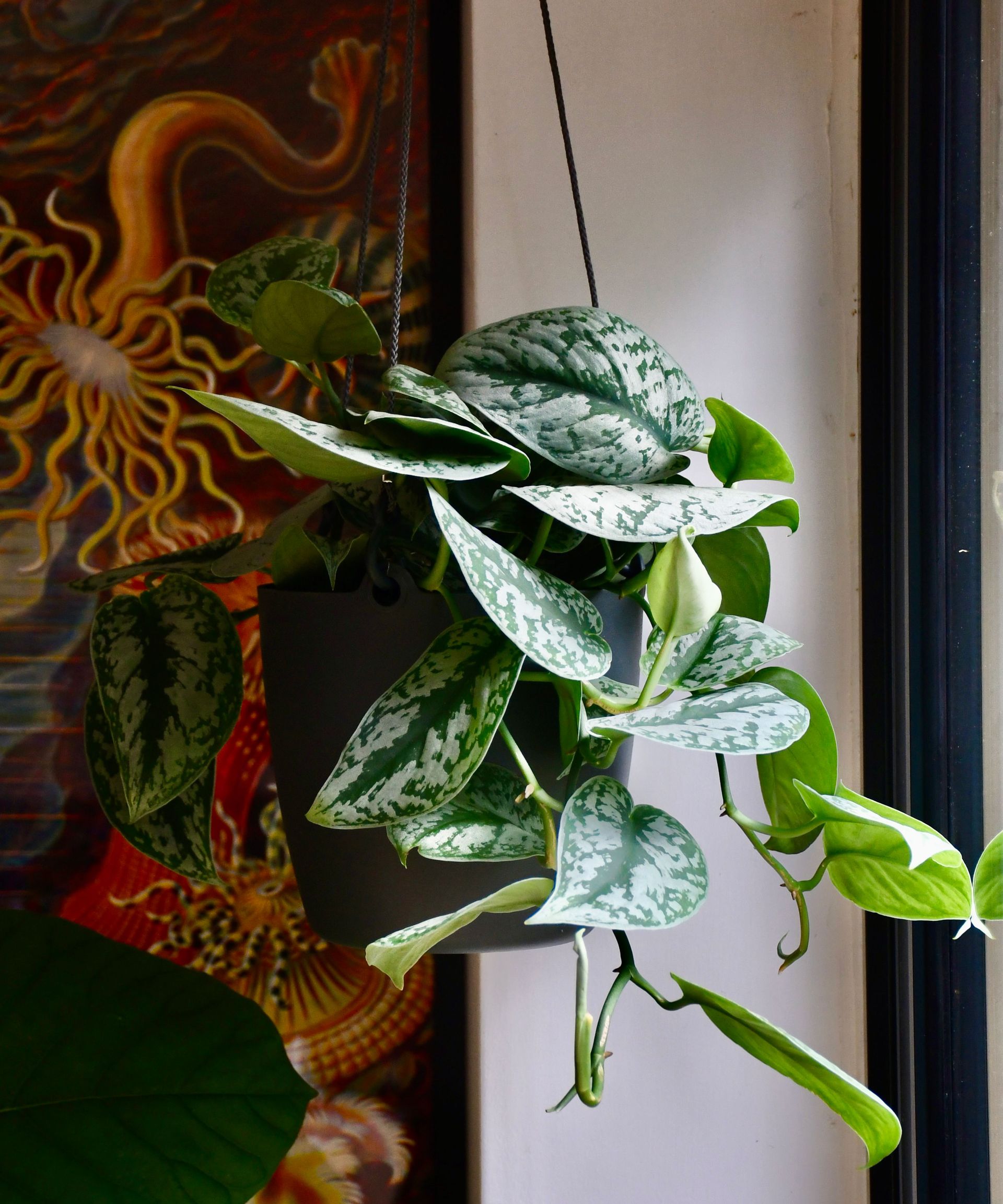 'Pothos plants have strong durability and are easy to care for, making them perfect for winter houseplants beginners or cold seasons,' says Lindsay Pangborn.
'Known for their trailing vines, pothos plants will not mind facing chillier winds when placed on window sills or lower light levels during the season's shorter days. Pothos plants also come in various forms for all sorts of homes,' she adds.
Learn more about pothos plant care and you can enjoy the many different varieties. They are also among the best feng shui plants to add positive energy to your home.
Just take care when watering these beauties. If you ever find yourself asking 'why is my pothos turning yellow?' it could be because you are over or under-watering it.
5. Tradescantia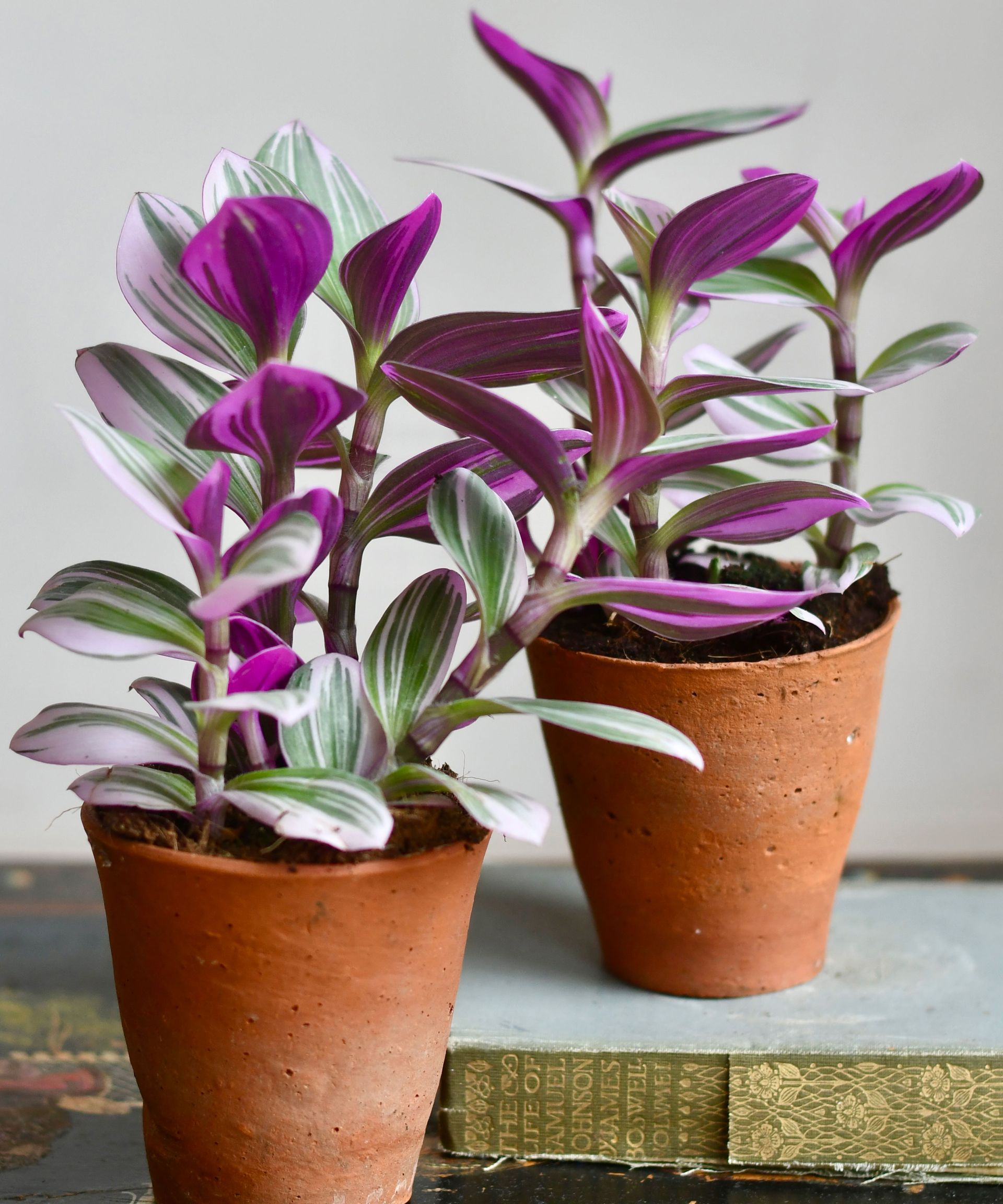 'Tradescantia is a species of spiderwort native to South America, also known as the wandering Dude, because it grows rapidly and will urban wild any space,' explains Emily Lawlor.
This classic retro winter houseplants looks beautiful and is among the best plants for hanging baskets or for containers, 'and is stunning and easy-care for,' Emily adds.
6. Aglaonema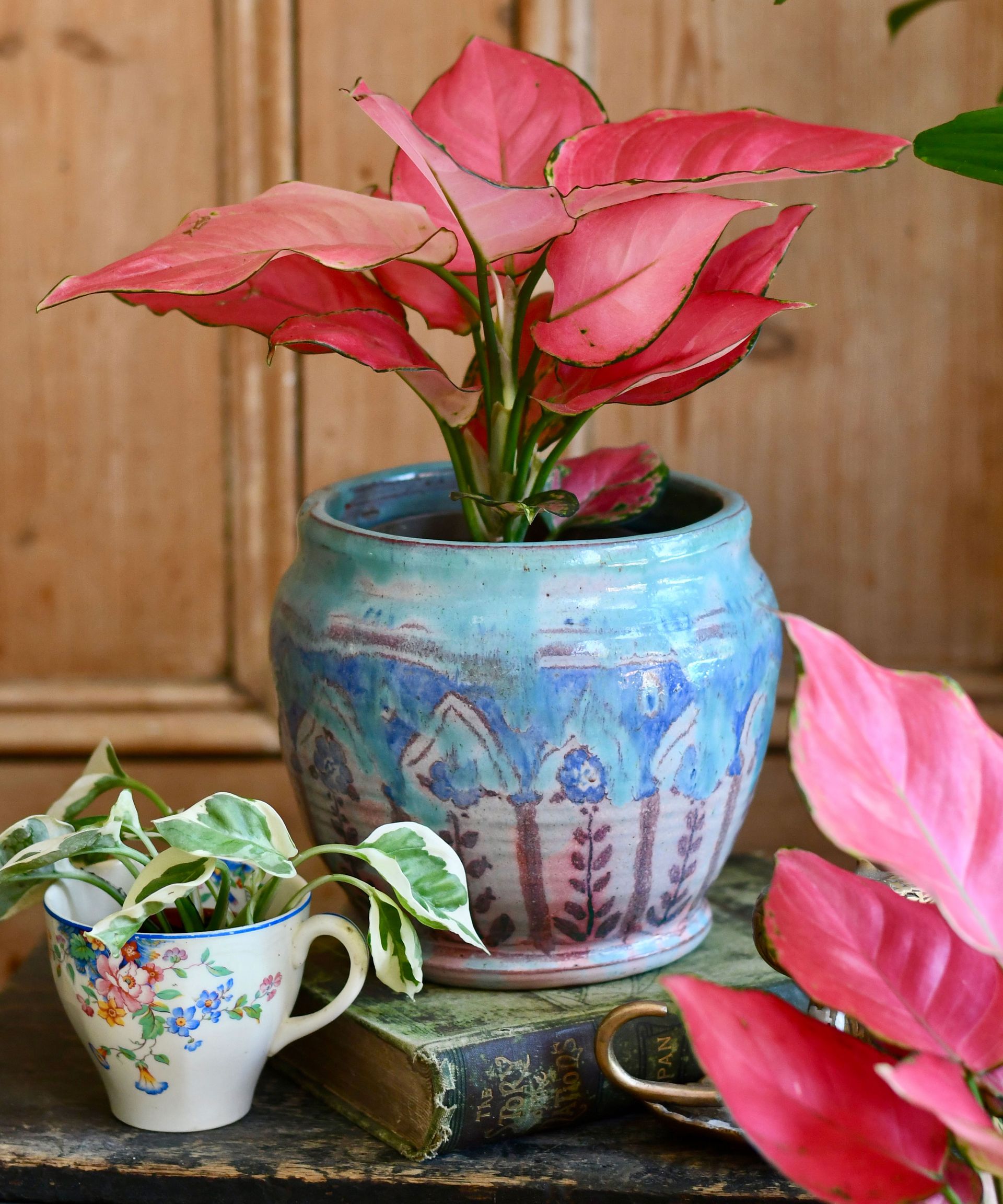 There are a number of aglaonemas singled out by the experts as being among the best winter houseplants.
'Aglaonema Pink Star is a gorgeous, rare plant that will thrive easily in your home. Tolerant of low light conditions and easy care, these are perfect plants for beginners but attractive collector plants for more experienced growers.,' says Emily Lawlor of Happy Houseplants, who adds it is a good plant choice if you're looking for a jungle look to your interiors, or are a fan of stunning foliage.
Varieties such as this that have beautiful pink or red leaves are perfect to add a little color to your home during the winter months.
Dan Bruce of Leafy Plants chooses Aglaonema 'Chinese Evergreen'. 'This thrives in low light and is happy with cooler temperatures,' he explains.
'It fairs best in medium, indirect light, but can go as low as total darkness and still survive.'
7. Cyclamen persicum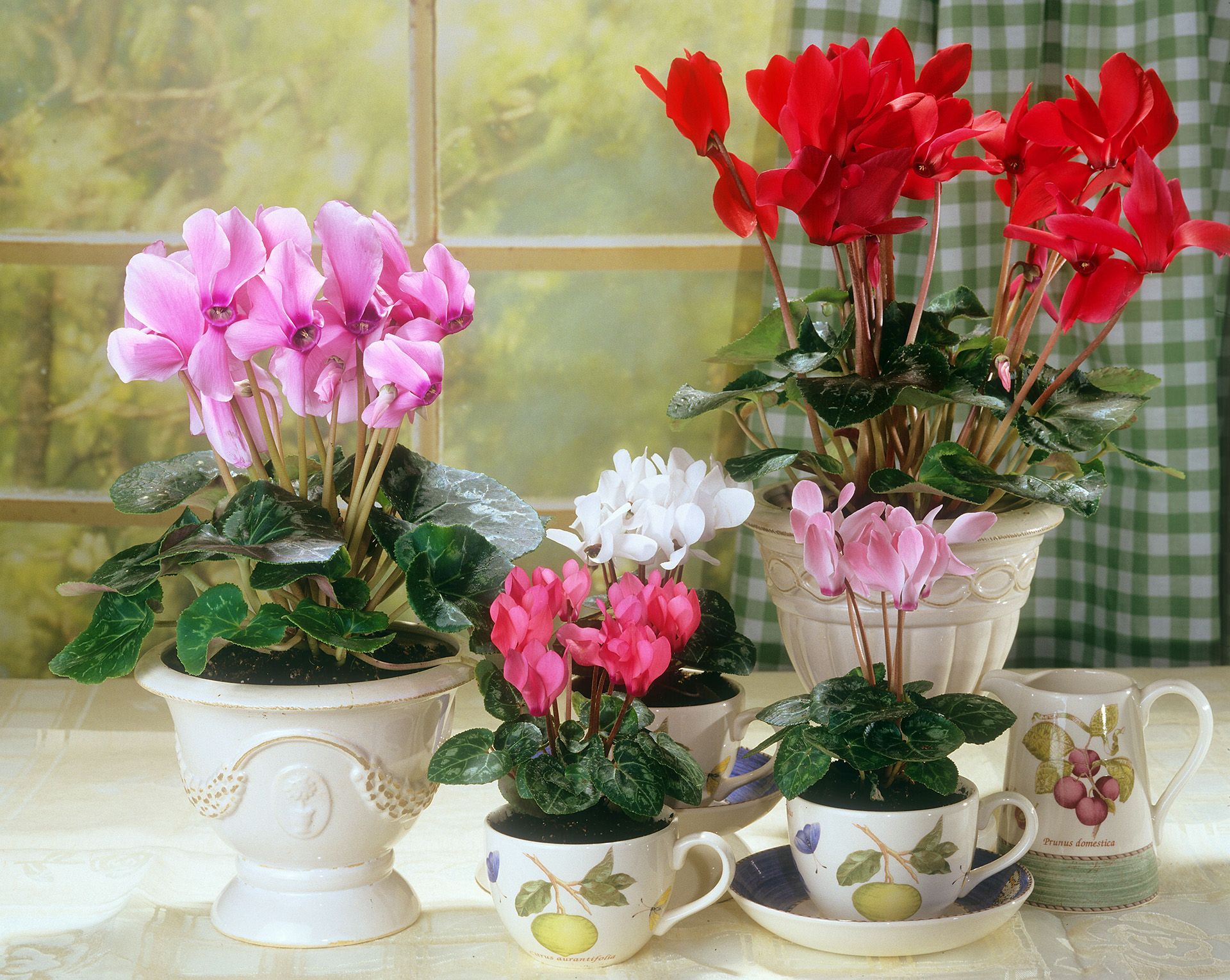 Often the best winter plants for pots and borders outdoors make the best winter house plants, too. Cyclamen can look stunning grouped together for impact and to create a mini indoor garden scene.
All types and colors of cyclamen in shades of red, pink and white – are great options for winter. Cyclamen thrives in cooler temperatures, says Karen Musgrave, a certified nursery and landscape professional at Hicks Nurseries in Westbury, NY. She recommends placing potted cyclamen 'near a drafty window or entryway to add a nice burst of color to your space – they require indirect sunlight and well-drained soil.'
These look lovely on a windowsill to add some winter color as kitchen plants.
8. Dwarf citrus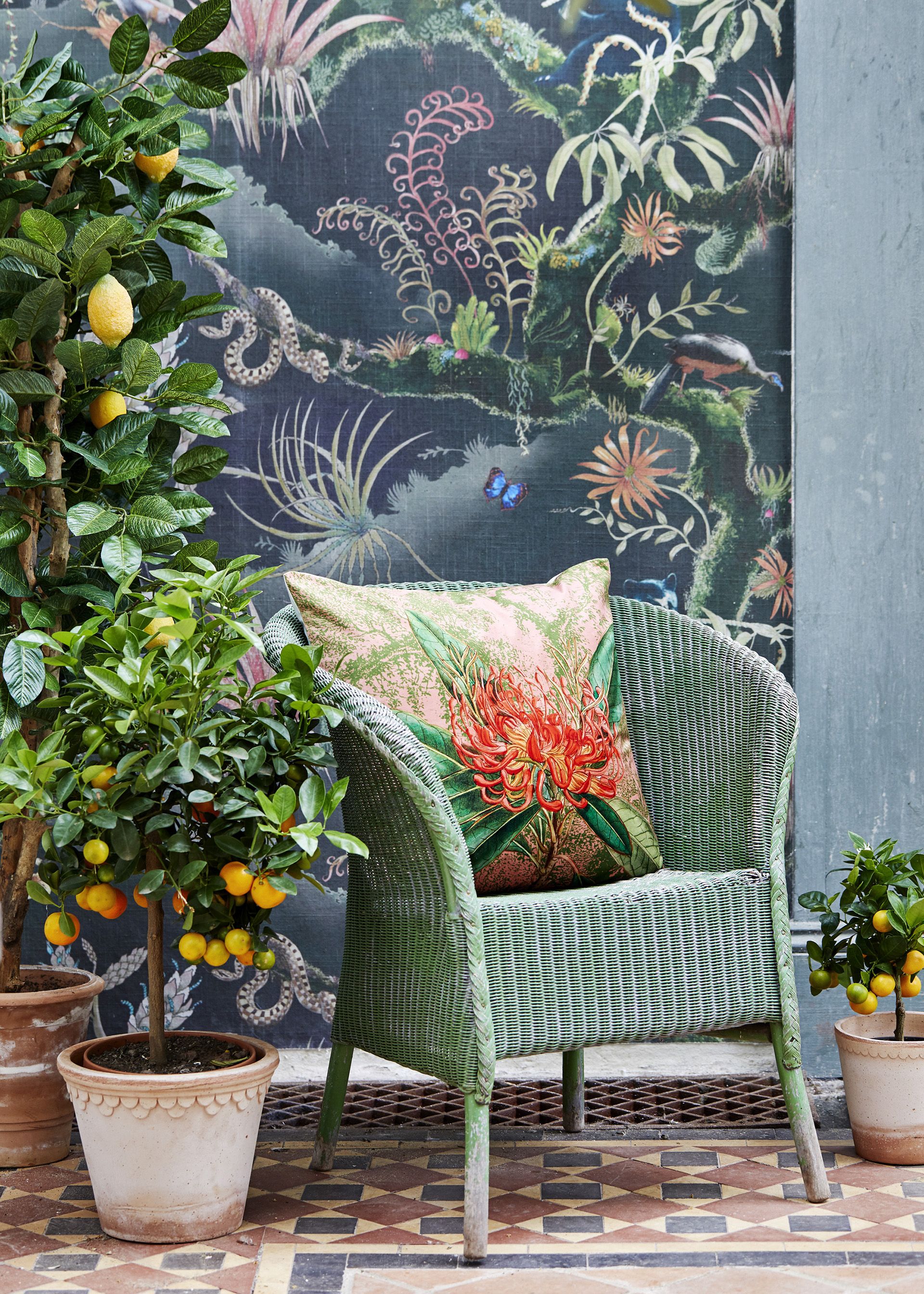 We've listed citrus plants on our pick of the best indoor trees, and although you might associate them with summer, dwarf citrus plants – including lemon, small oranges and tiny kumquats – are not only top of the tree when it comes to adding a little zest to interior schemes, but they are certainly among the best winter houseplants for culinary – and mixology – use.
Move dwarf citrus outside in summer, but bring them indoors for winter, preferably in a room with a slightly cooler than average indoor daytime temperatures, ideally 65ºF (18ºC).
9. Phalaenopsis orchid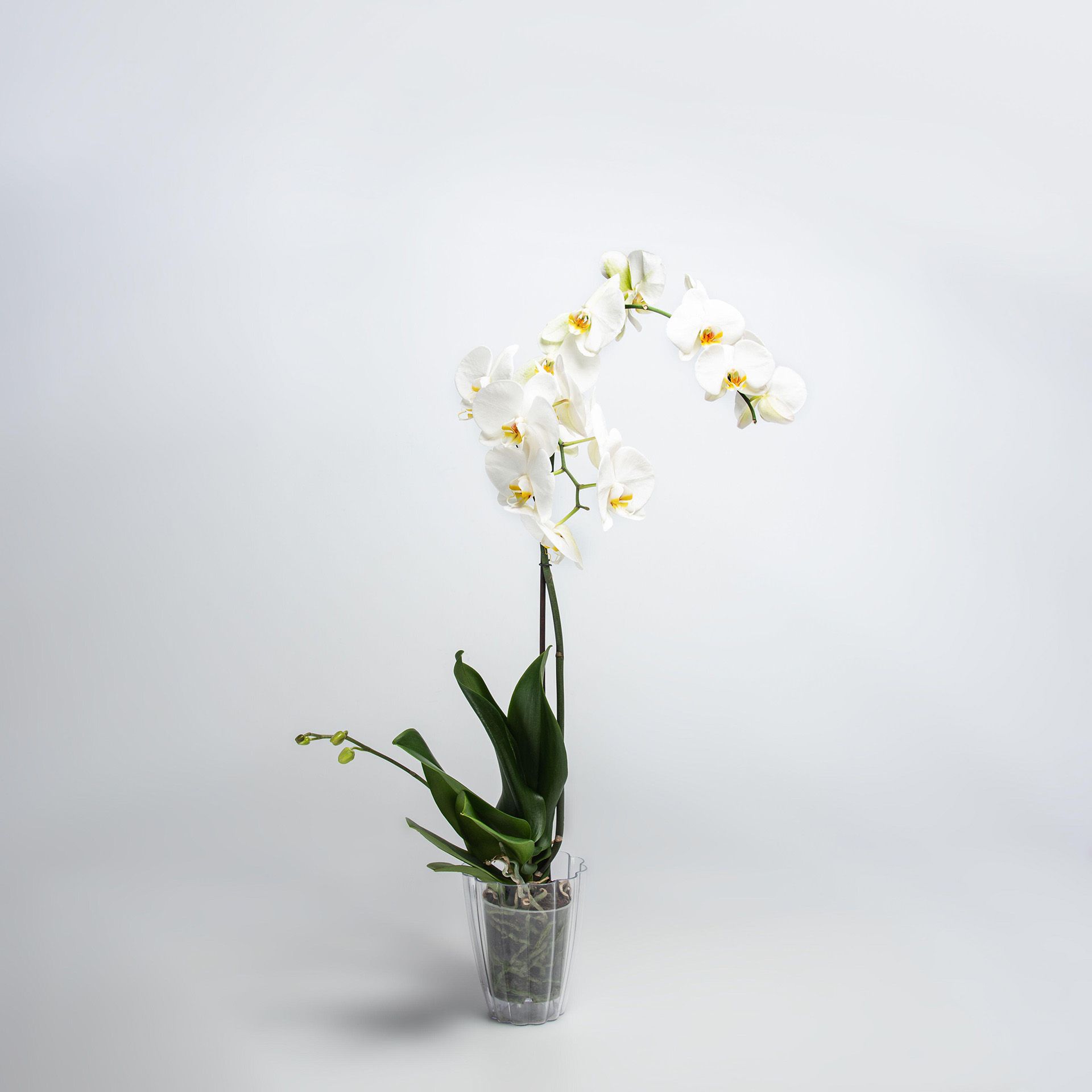 Orchids are classic and seasonal choices to bring your indoor winterscape to life. Jessica Matteson, principal of Connecticut and New York-based Matteson Landscape Architecture, says: 'My number one houseplant for the winter is the beautiful and undemanding white phalaenopsis orchid. It is sophisticated, low maintenance, happy with only medium light and lasts for months.'
They are also among the best bathroom plants and you can quickly get to grips with orchid care.
10. Galanthus nivalis (snowdrops)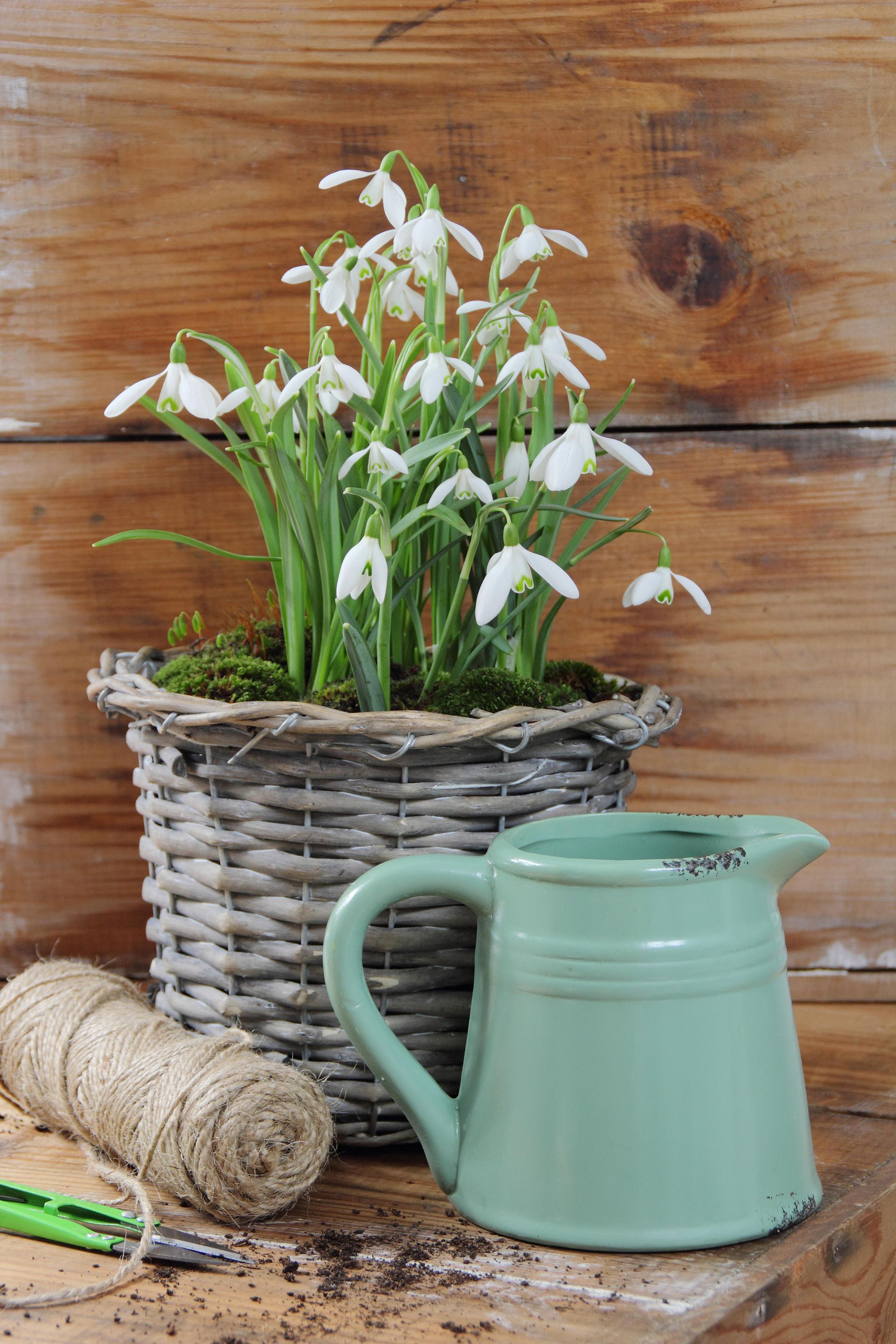 If you are planning a winter garden, it's likely you're thinking of snowdrops. And guess what? They can be grown indoors too. Forced bulbs of all kinds are another of Jessica Matteson's choices for best winter house plants. Indoor grown spring bulbs – including snowdrops (pictured), miniature narcissi, muscari grape hyacinths, and hyacinths – all make it on to our list of best winter house plants. They bring a welcome foretaste of spring and are guaranteed to lift the spirits on dreary winter days.
Forced bulbs are readily available in nurseries from late afall right through to spring. Keep them cool or they may grow tall and leggy, particularly the miniature narcissi and hyacinths. Of course, you can plant up bulbs yourself to force for indoor winter flowering. The best time to do this is September or early October for flowers in January.
11. Sansevieria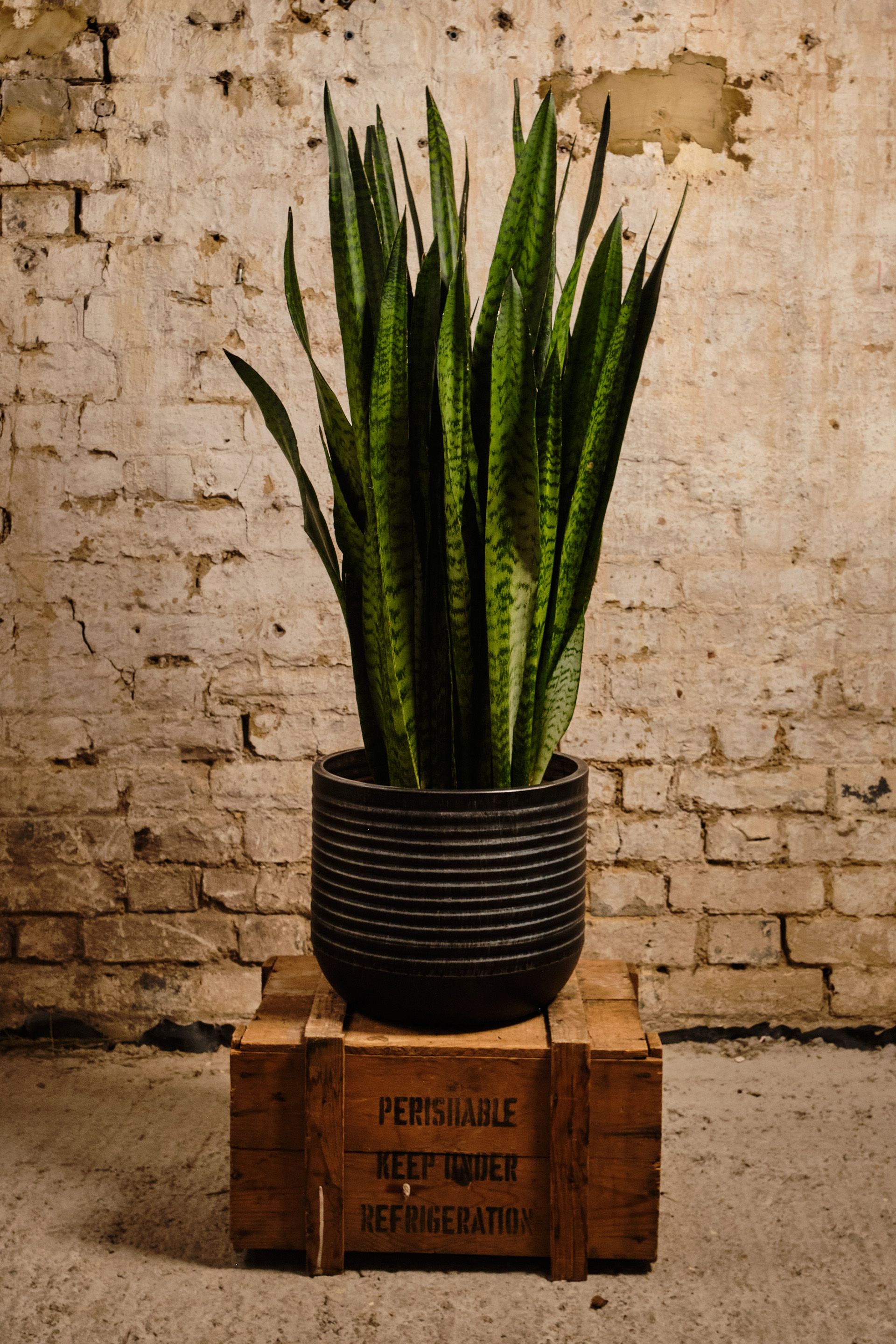 These hardy house plants come in many shapes and forms, all of which are happy in both bright, direct sunlight or deep shade. This makes them the perfect plant for winter as they won't need moving to a brighter spot when light levels drop.
'Sansevieria doesn't like freezing cold but doesn't mind temperature fluctuations, like the central heating going on and off. Just be careful not to overwater, as that combined with low light can cause the roots to rot,' advises Dan Bruce, expert at Leafy Plants.
Alice Bailey, co-founder of Forest, puts them among her best winter houseplant choices, and says: 'Their thick and fibrous leaves are often slightly curved meaning they can tolerate a strong draft because the surface area exposed to the draught is minimal. These factors, paired with the fact they need very minimal watering, make them an extremely easy house guest over the winter period.'
12. Zamioculcas zamiifolia – ZZ plant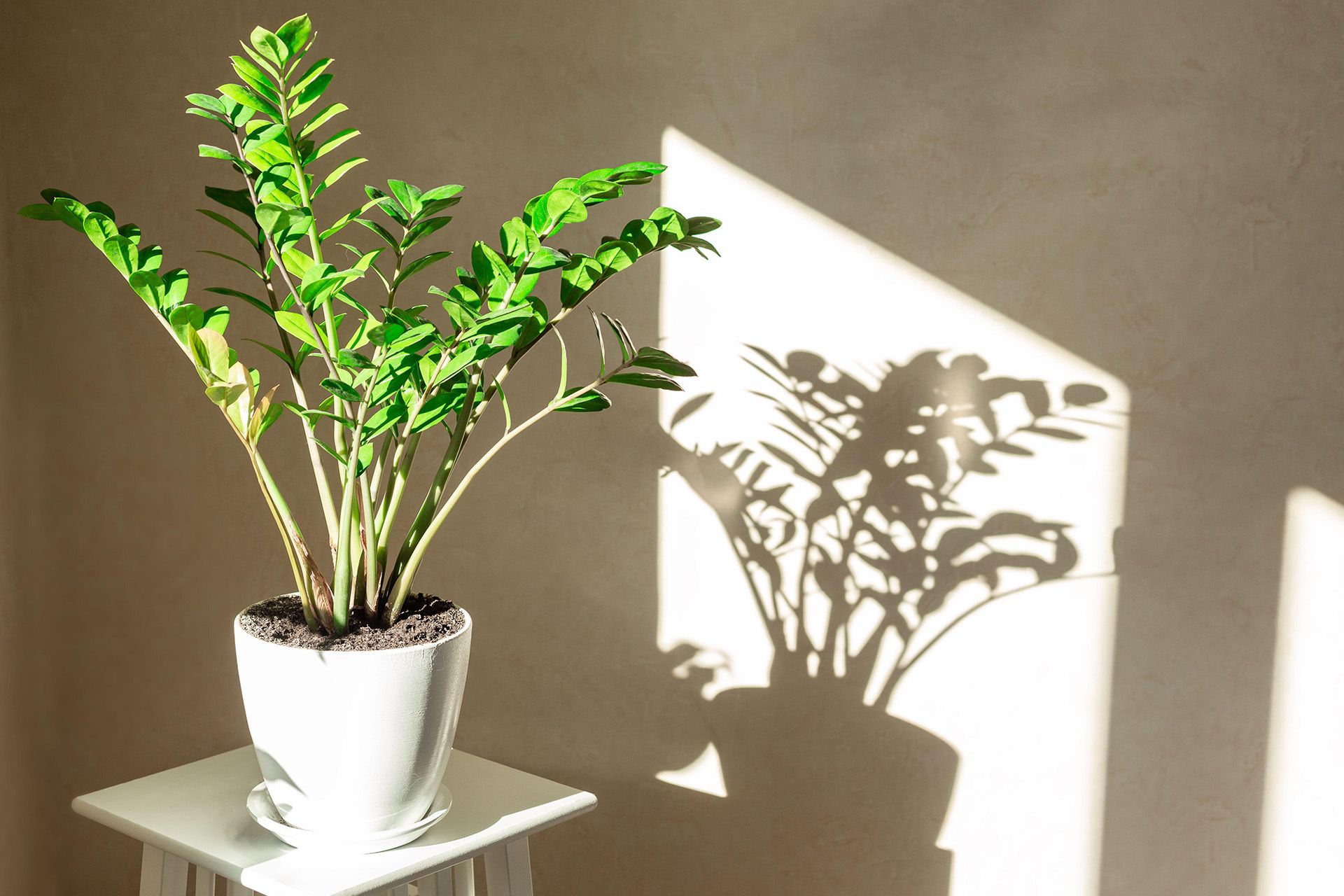 Karen Musgrave from Hicks Nurseries recommends the stoic Zamioculcas zamiifolia, or ZZ plant, for forgetful gardeners or those who like to travel, and says it's a great houseplant for winter. 'Winter can be cold and dark but the ZZ plant couldn't care less! This plant tolerates less than optimal conditions and requires little more than well-drained soil and fertilizer every six months.'
Morag Hill from the Little Botanical is also a fan. 'The ZZ Plant has gorgeous dark green leaves and adds texture to any home or office space. It's perfect for newbie plant owners as it's willing to be somewhat neglected and can survive with little water and no light – making it ideal for the dark and chilly autumn/winter months.'
13. Aspidistra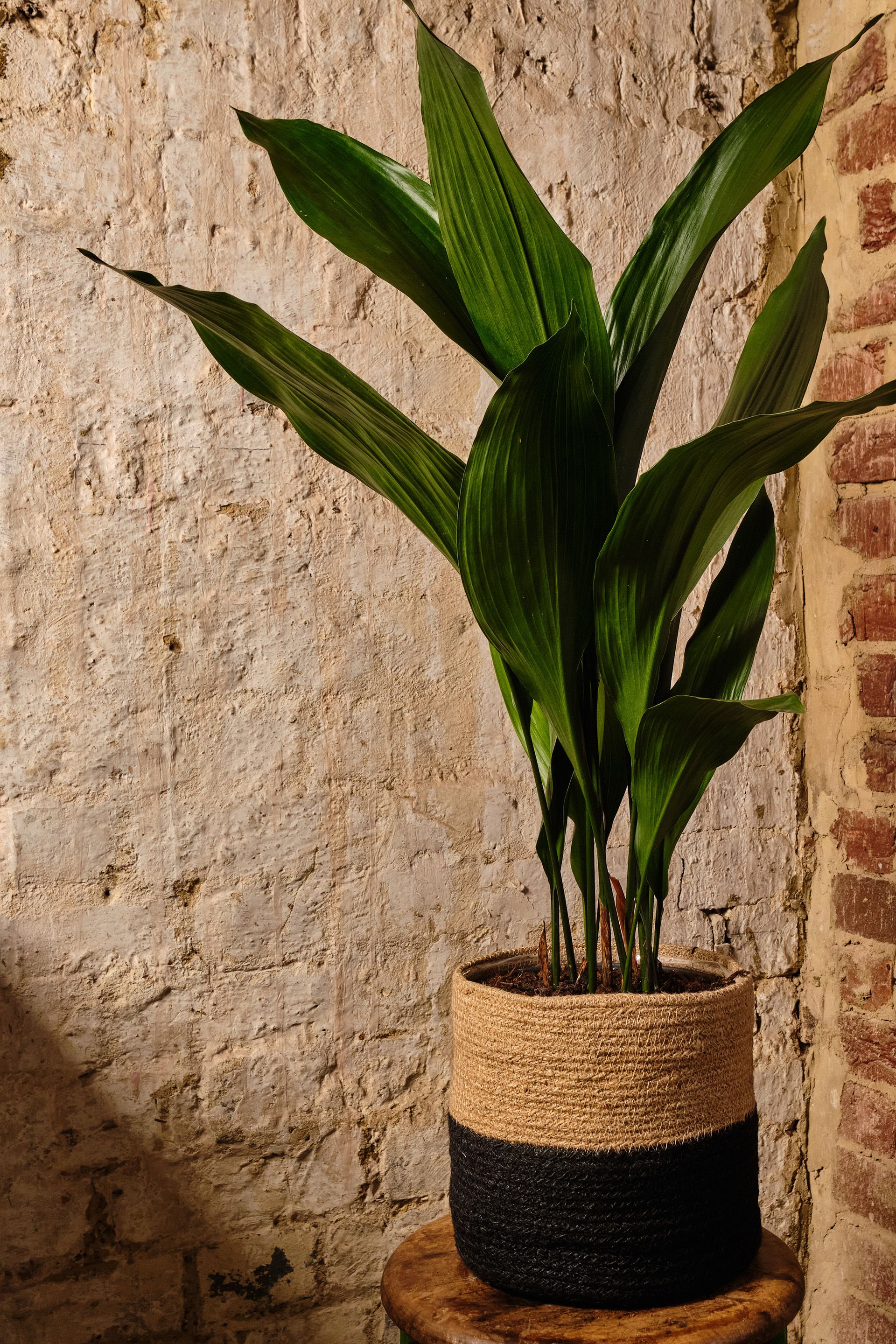 Aspidistra was certainly one of the best winter houseplants as far as the Victorians were concerned and Alice Bailey at Forest explains why it makes the cut for her too, 'As houseplants go, aspidistra has to be one of the most forgiving out there. It's even been given the common name "cast iron plant" due to its hardiness in the face of almost any environment.
'You can place them in a spot with minimal natural light thats cold and has a strong draft and it will plough on. Aspidistra elatior is the hardiest variety and has been known to live for up to 50 years, even in poor conditions. As long as it's being fed over spring and summer this plant should continue to thrive throughout the colder seasons.'
14. Dracaena marginate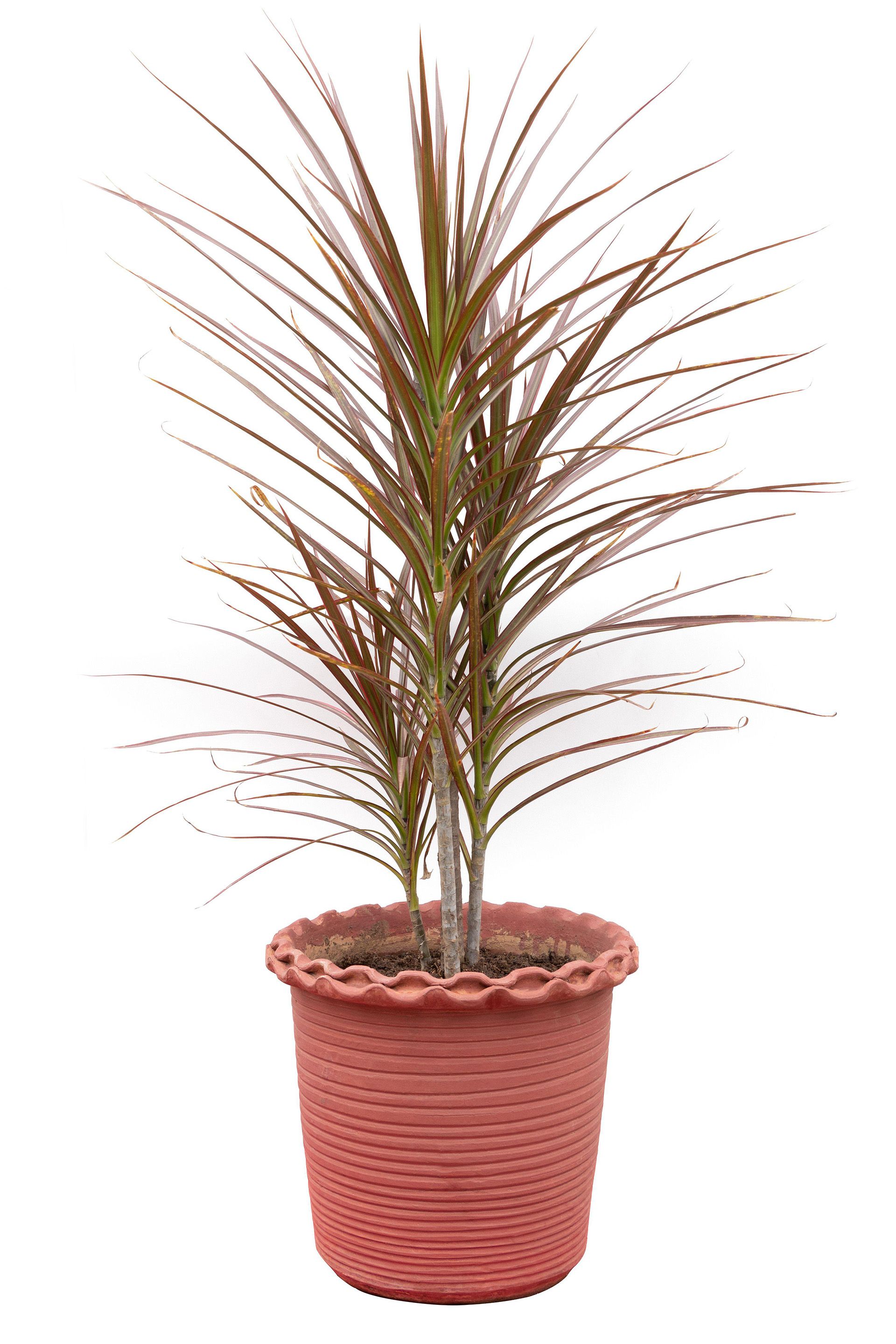 Easy to care for during the wintertime, and relatively slow growing, The Dracaena Marginata is practically indestructible as it's so drought-tolerant, so consider it one of the easier plants to care for during the cold months (as well as all year round).
Dan Bruce of Leafy Plants, says 'Dracaena marginate, more commonly known as the dragon tree, is a beautiful plant with striking leaves that in certain lights can look like red-edged swords. Originating from Madagascar, its long body/trunk looks more like a small tree than a traditional 'foliage' everywhere' type plant.'
'Dracaenas are adaptable to colder temperatures, low light, and dry air due to their native origins in warmer African and Asian environments, making them perfect for indoor environments during winter months,' agrees Lindsay Pangborn.
15. Anthurium andraeanum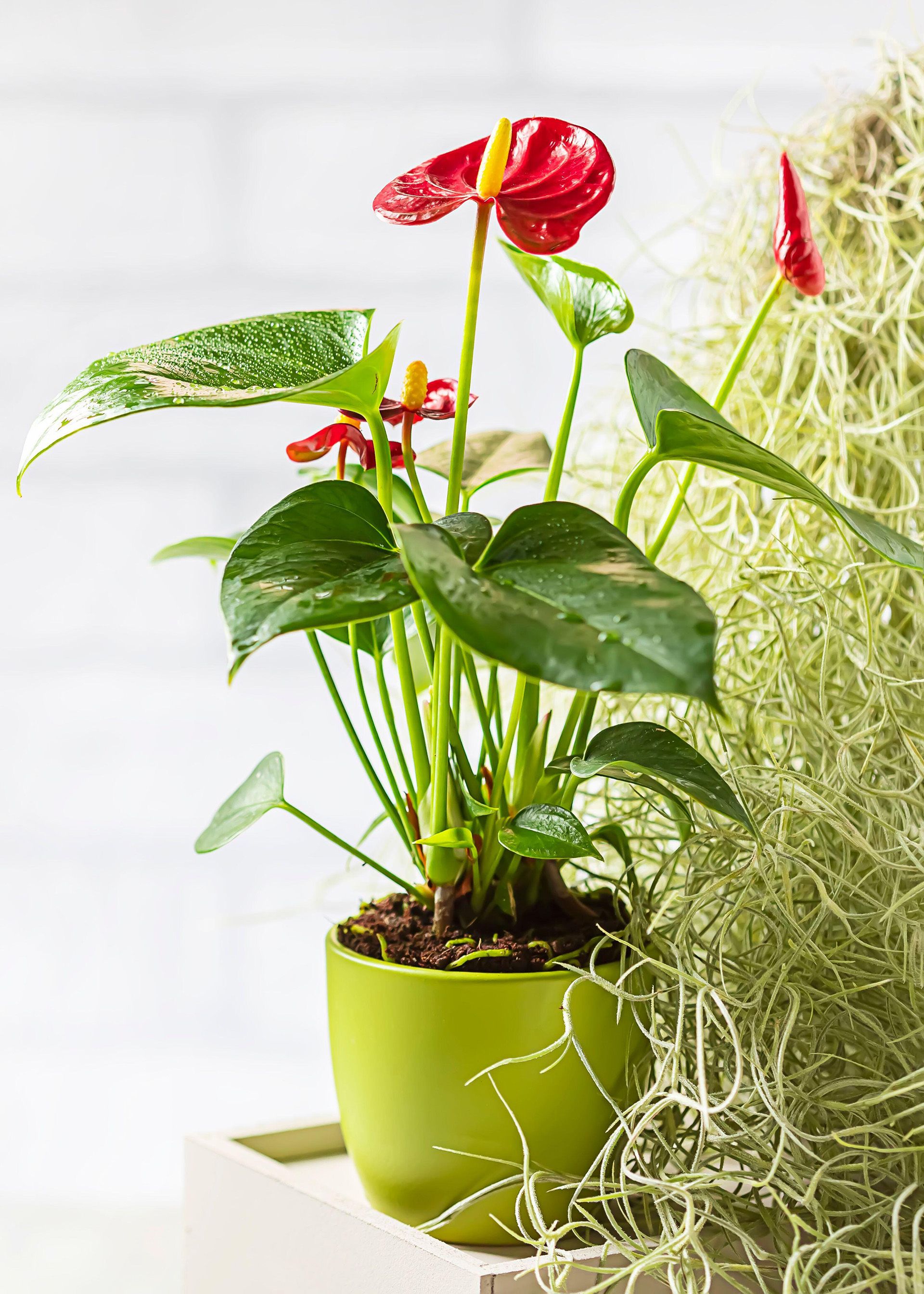 Karen Musgrave of Hicks Nurseries says: 'Anthurium andraeanum always makes me think of Valentine's Day with its bright red heart-shaped flowers, and it's a great option for those new to house plants.'
The plant prefers medium sunlight and moist, well-drained soil. The waxy 'flowers' are in fact spathes, bright leaves to attract insects in the plant's natural habitat. There are common varieties with white, pink, or red flowers, but many other shades too. The blooms can last up to three months and appear up to six times per year.
16. Epipremnum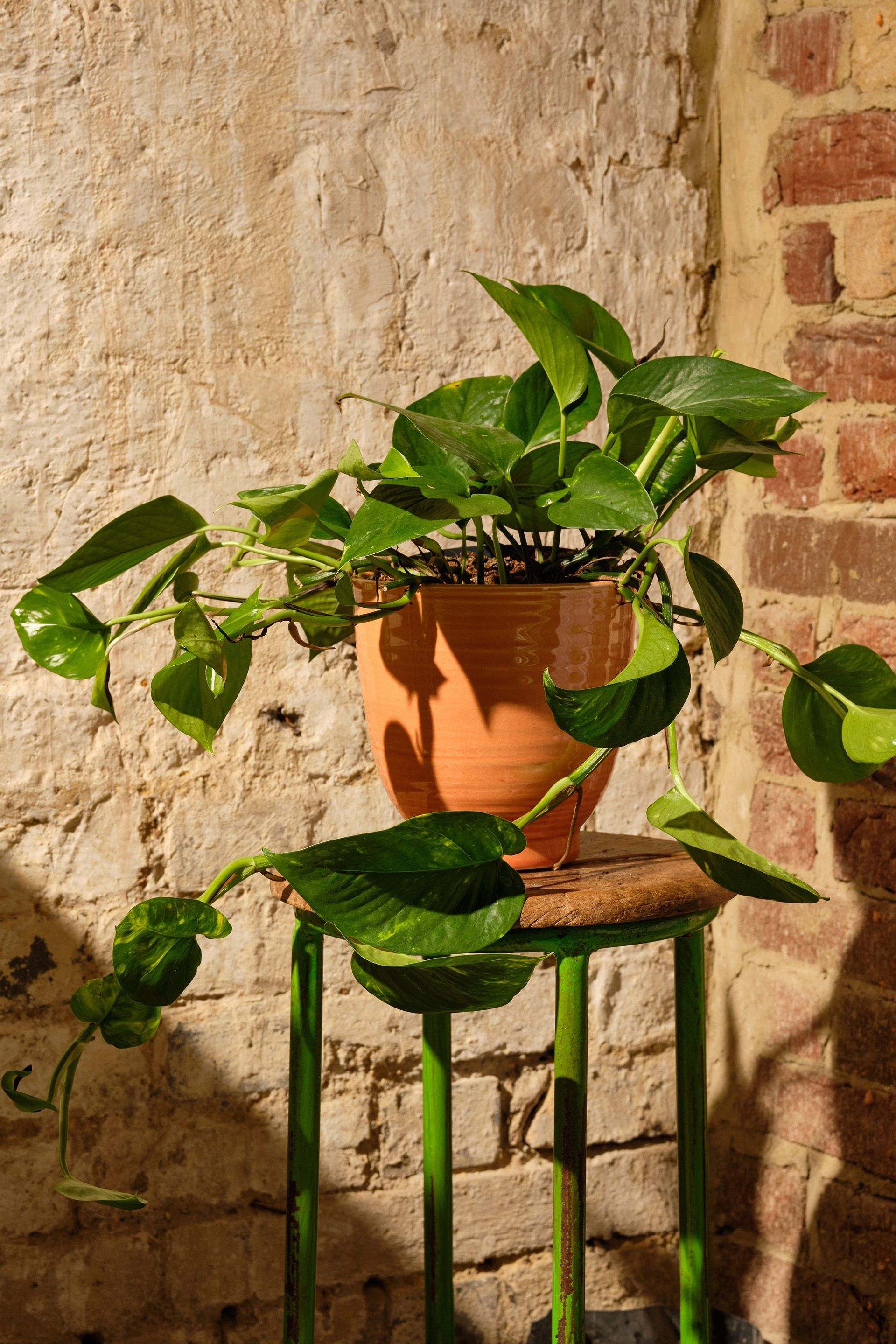 Alice Bailey at Forest puts Epipremnum on her list of best winter houseplants, saying 'they are a great winter trailer to have in the home. Their tolerance of deep shade is matched by few other houseplants, and the dark and waxy foliage of the aureum variety, aka money plant, means they can tolerate the dry air coming from central heating and draughts without crisping.'
17. Ficus elastica (Rubber plant)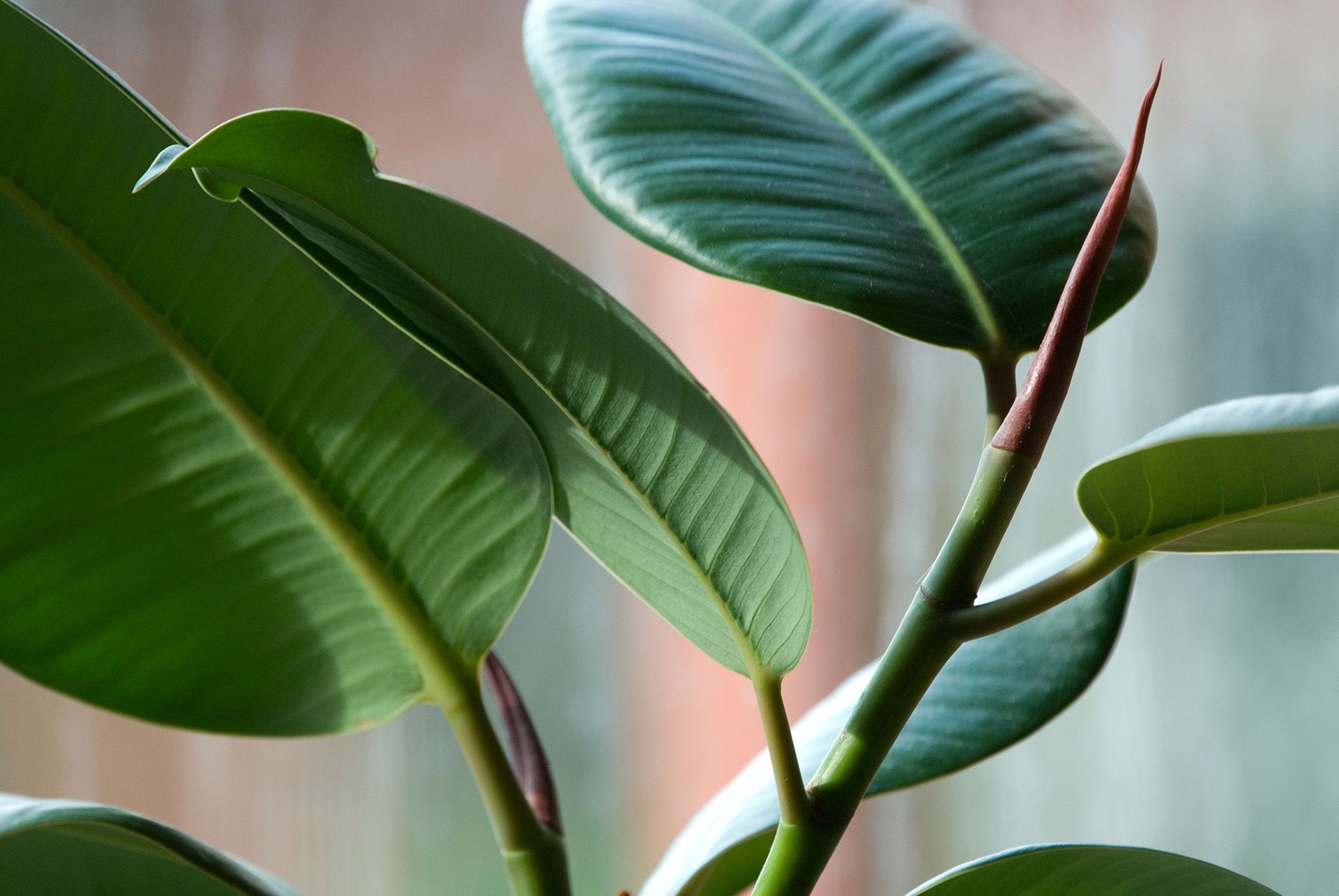 Dan Bruce at Leafy Plants explains: 'The name of the rubber plant doesn't in fact come from its leaves which do have a rubber look to them due to the thick and glossy look they produce, but from the white substance running through its steams which was at one time used to make rubber. It's always easy to see why people mistake them for fake plants, as in our experience they always look incredibly healthy, even during the winter months.'
Tolerant to winter's low light in the home, it's a fan of humid locations in the home, though won't need that environment 24/7. Because of its thick foliage, it can survive a drop in temperature very well, so is a great plant to have around the house during the colder months.
18. Schlumbergera truncate (Christmas cactus)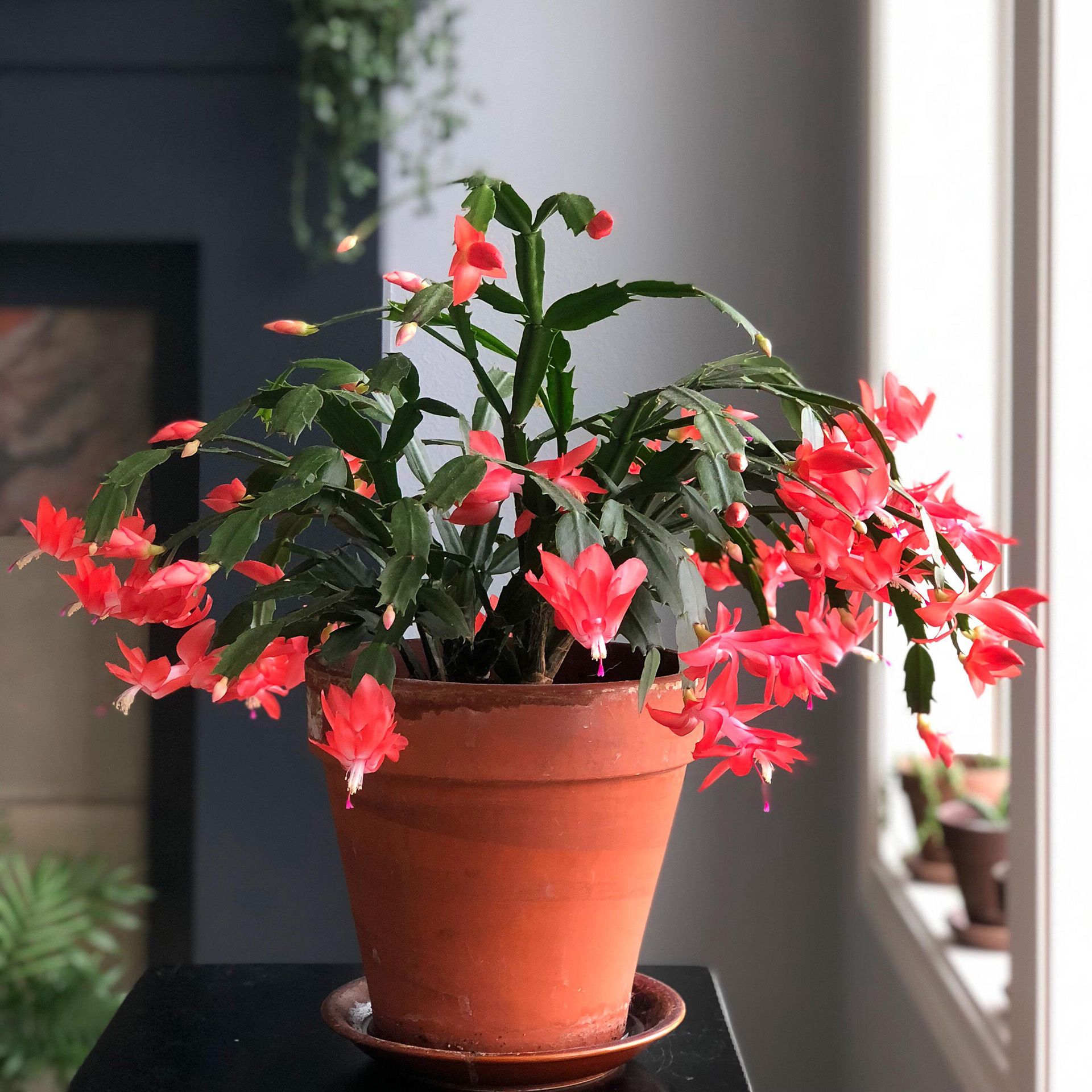 Emilly Fernandes, a small space gardener from California and consultant at HouseGrail, says, 'Christmas Cactus makes me think of the holiday season, which I love. There are a few colors you can choose from: red, white, yellow, orange, purple and pink. I prefer the red ones because they're bright and colorful.
The Christmas cactus needs bright direct or indirect light. It does best with a daytime temperature around 70 and an evening temperature around 65. They like a humid environment.
19. Aloe Vera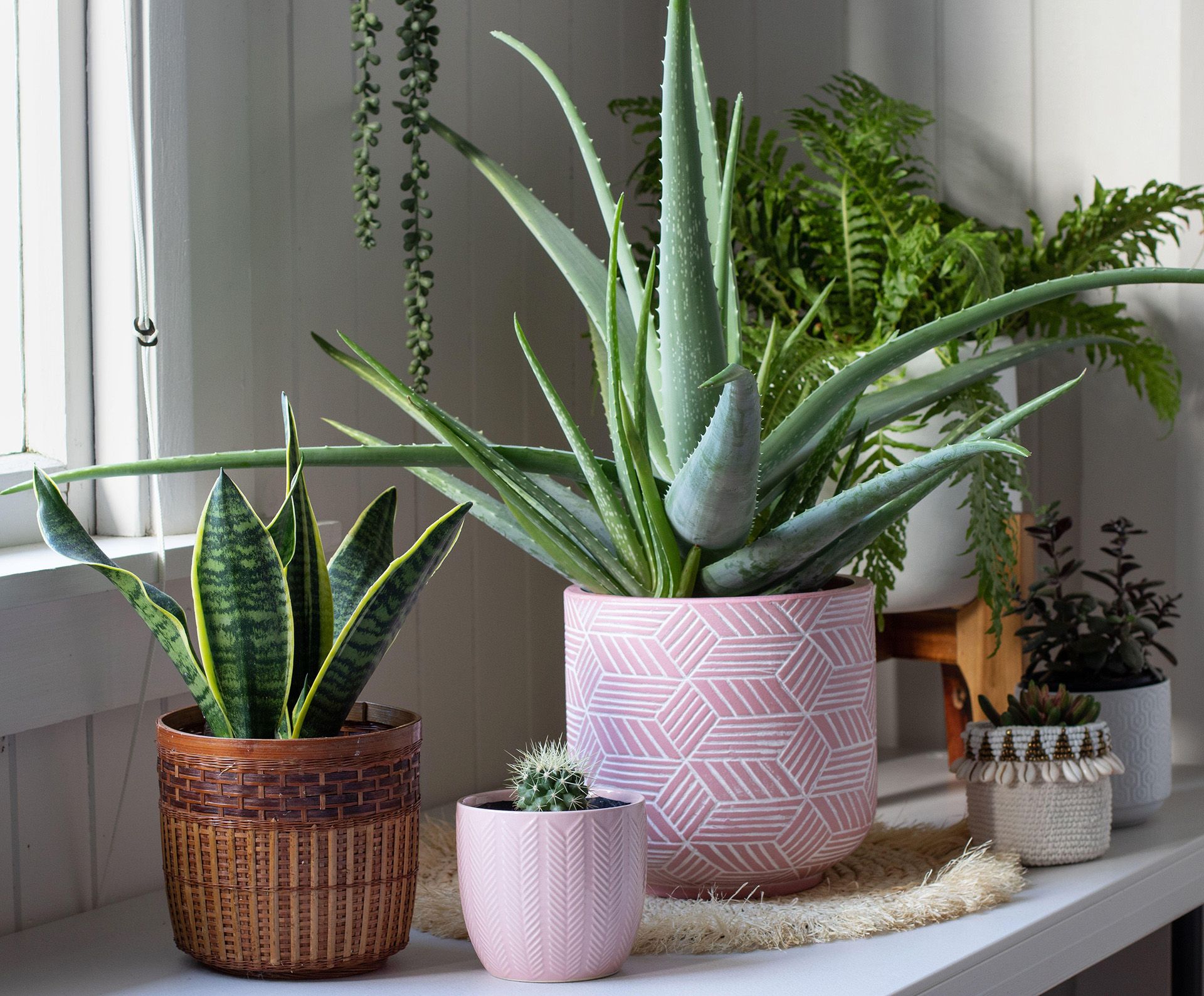 Dan Bruce at Leafy Plants is a big fan of Aloe Vera plants. 'The gel that grows inside this littles guys leaves is used for everything, from skincare products to cleaning items, health drinks to supplements. These slow growing, stemless succulents have thick, fleshy, grey-green leaves with serrated edges. In UK homes they don't need an overabundance of water and can survive drops in temperature, making them ideal for the winter months,' he says.
Learn about aloe plant care to keep yours happy and healthy. 'They'll still need bright light but placed next to an east-facing window will guarantee them the perfect amount of morning sunshine. And though we're yet to experience it, with the right care during winter, the Aloe Vera has been known to flower,' he adds.
20. Dracaena trifasciata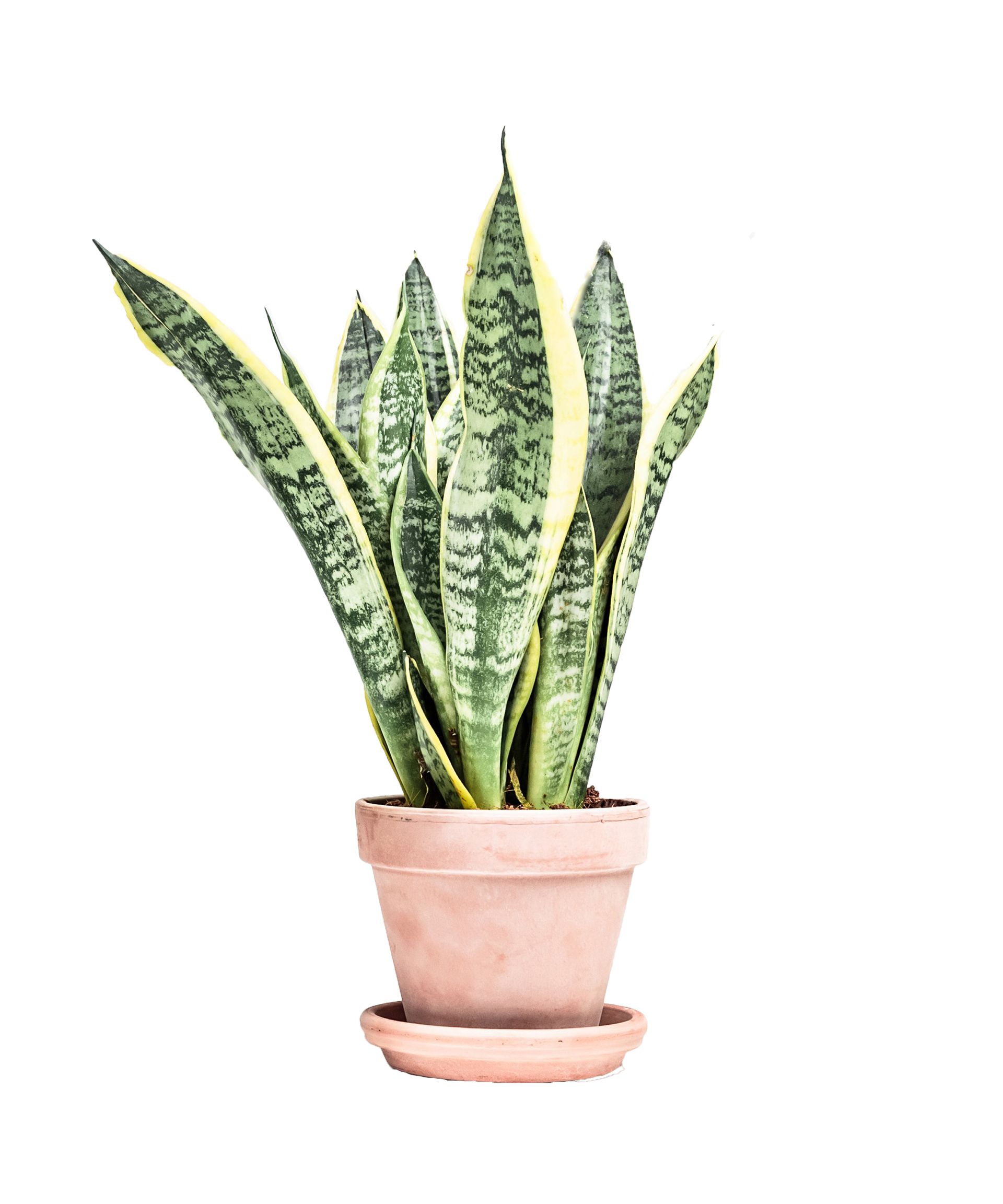 Lindsey Hyland at Urban Organic Yield says Dracaena trifasciata, or the snake plant is one of the easiest and best winter houseplants.
'It's a succulent and so can be left alone for long periods and will not die,' she says. 'Snake plants tolerate neglect and low light levels (no artificial light). The plant produces offsets very readily and propagates itself by sending out shoots that can be cut off and potted up.'
21. Philodendron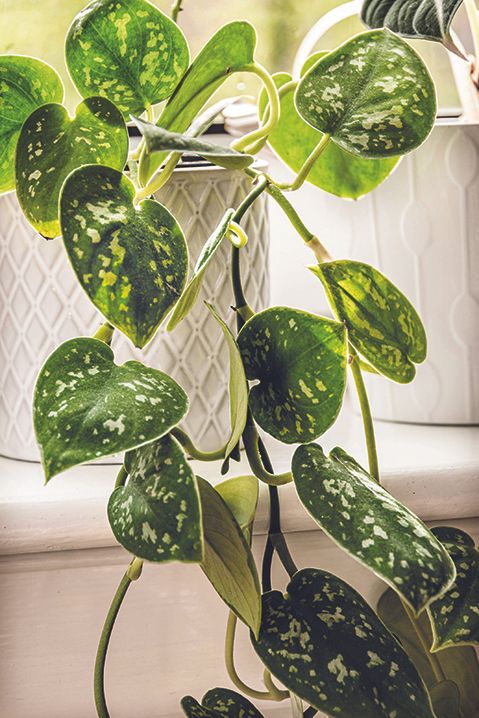 There are more than 450 varieties of Philodendron, but Lindsey Hyland says, 'They are popular houseplants because they're universal, have an easy-going attitude, and can be used in any situation. They do not need to be watered often, but the soil should dry out between watering.'
What are the benefits of winter houseplants?
The benefits of growing winter houseplants are well documented. There have been many studies that have demonstrated links between having plants around us in an indoor setting and improved mood and productivity, and reduced stress levels. Think of it as forest bathing in the comfort of your own home, if you will.
Houseplants are said to bring physical benefits, too. Reduced blood pressure, fatigue and headaches have been recorded where plants have been introduced, and they are also thought to help purify the air in your home.
Where to position winter house plants?
The best winter houseplants deserve their place in the sun and Dan Bruce at Leafy Plants says we should move things around a bit and change up our plant interior design in winter.
'I know you probably love your fern sitting on the bookshelf,' he says, 'but it's vital that you move them into areas of the home that get the best light throughout the winter days. Place them nearer windows so they can receive as much morning light as possible – although remember not too close, as houseplants aren't the biggest fans of cold drafts.'
Sign up to the Homes & Gardens newsletter
Decor Ideas. Project Inspiration. Expert Advice. Delivered to your inbox.
Karen is the houses editor for homesandgardens.com and homes editor for the brand's sister titles, Period Living and Country Homes & Interiors, and an experienced writer on interiors and gardens. She loves visiting historic houses for Period Living and writing about rural properties for Country Homes & Interiors, and working with photographers to capture all shapes and sizes of properties. Karen began her career as a sub editor at Hi-Fi News and Record Review magazine. Her move to women's magazines came soon after, in the shape of Living magazine, which covered cookery, fashion, beauty, homes and gardening. From Living Karen moved to Ideal Home magazine, where as deputy chief sub, then chief sub, she started to really take an interest in properties, architecture, interior design and gardening.
With contributions from