Designer Profile: Matthew Williamson
Interior decorator, product designer and former fashion designer Matthew Williamson encourages living life in tailored technicolor. We take a look at his career and work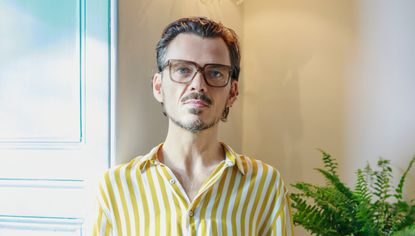 (Image credit: Matthew Williamson)
Matthew Williamson's interiors embody a spirit-lifting shot of optimism. His color-saturated yet carefully considered approach to interior design aims to create rooms that make the occupants smile, encourages self-expression and embraces the joy of living life with pattern and in full color.
In addition to running his own design studio with a team of nine, Matthew Williamson is creative director of architectural real estate firm The Blue Pearl Ibiza. Interior projects have included the courtyard at Blakes Hotel, the bridal suite at 17th century stately home Aynhoe Park and, perhaps best known, Belmond's La Residencia Hotel suite in Deja, Mallorca.
Alongside interior design, his studio creates a diverse portfolio of collaborative home collections including bi-annual fabric and wallpaper ranges with Osborne & Little, and a lighting collection with specialists Pooky (above). Other international collaborations have included tableware with Italian maker Les Ottomans, a sofa range with British brand Duresta and a range for US-based ABC Carpet and Home in New York.
He has most recently launched a range of hand-tufted and hand-knotted rugs with Obeetee (above) and describes this as 'a real landmark for me in terms of large-scale furniture design' and 'a great way to experiment with vibrant color and unique patterns in new and interesting ways.'
Here we explore his style influences, his design journey and Matthew Williamson's interior design advice.
Style ethos
Matthew Williamson describes his interior style aesthetic as 'Rustic Decadence'. At first this might sound like a contradiction in terms, yet it is the perfect phrase to encapsulate his love of mixing jewel colors, contrasting textures, patinated surface finishes and antique pieces to enliven interiors with an unexpected mix.
He is passionate about avoiding formulaic design and repeating what has gone before – the predictable is anathema to him – so while Matthew loves classical patterns such as whimsical florals and paisleys he likes to juxtapose them against leopard prints and palm leaf prints and is ingenious at using hues from opposite sides of the color wheel to create vivacious, spirited settings.
'Rooms should feel at once lived-in and considered, stylish and practical, informal and elevated', says Matthew. 'Leave some surfaces or pieces of found furniture raw, untouched and unedited, and work up other elements of the room with rich patterns and vibrant colors.'
He also believes that personal connection to where one lives is essential and when asked what should never be compromised in the design process, says: 'A sense of home. No matter how beautiful the space, it should always be somewhere you want to be – not just somewhere you'd like to scroll through on Instagram.'
A design journey
The designer's flair with pattern and color and his instinct for rich, ornamental detail was honed during his fashion and textile design training at the renowned Central St Martins. This led, of course, to international acclaim as a fashion designer, captivating attention with couture creations for more than two decades.
He won the British Fashion Council's accolade of 'Red Carpet Designer of the Year' in 2008 and his designs were worn by the highest profile tastemakers from Kate Moss and Helena Christensen to Jade Jagger and his sometime muse and dear friend, Sienna Miller. Yet his first interior collection also dates all the way to 2003 when he created four designs for The Rug Company.
Although this was prior to the launch of four successful eponymous fashion retail stores in London, New York, Kuwait and Qatar, and his role as Creative Director at Emilio Pucci, it laid the foundations for a natural and almost seamless transition into interior decoration.
'I took the Matthew Williamson brand into the homewares market in the early 2010s with a collection of wallpapers for Osborne & Little (above and below),' Matthew explains. 'It was, and remains, incredibly exciting to work on such a large-scale pattern, or certainly a pattern that will be used across a large surface area. Shortly after this partnership was established, I was commissioned by Blakes, a hotel, to design a courtyard space. This project was the very first in my interior design portfolio and remains one of my favorites.'
The home/fashion intersection
His success as a fashion designer undoubtedly gives him specialisms and a truly individual eye.
'My career in fashion has certainly filled my toolbox with some unique skills amongst the interior design community today. There is something fundamental about learning to dress a human body on the journey to dressing a space. It's all about proportions, movement, contrast and those little, conversation-starting quirks that become signatures for me and my clients. Whether it's delicate beading on the neckline of a dress or fringing on a vintage sofa, my attention to detail was certainly honed in fashion.'
Sources of inspiration
'Although my first port of call when designing homeware is to tap into the zeitgeist – the trends and the way people are living – the visual inspirations I draw on vary wildly.
'This extends as far as the bounty and embellishment of Baroque architecture, elaborate King Louis XIV gardens, the unexplored plains of tropical jungles, Koi pond Chinoiseries and the geometry of Moroccan design.
'There is also almost always a geographical element, be it the rhythms of Cuba, Florentine grandeur, the colorful intensity of an Indian Holi Day celebration or the "subvertable" tradition of the classic English country home. However, throughout the design process for every new collection or home, I never look to time periods or aesthetic movements too deeply, as this can spiral into pastiche or parody.
'To keep my designs eclectic and unexpected, it's important to combine both historical influence and vivid imagination.'
Dream project
'I'd love to design a restaurant in a capital city. I've yet to do a restaurant and would love the challenge to create a unique and decadent space that would be used by many. A brand like Soho House is on my wish list to collaborate with as I'd love to take their brilliant design codes and add my spin on things for a fresh take on their brand.'
Sign up to the Homes & Gardens newsletter
Decor Ideas. Project Inspiration. Expert Advice. Delivered to your inbox.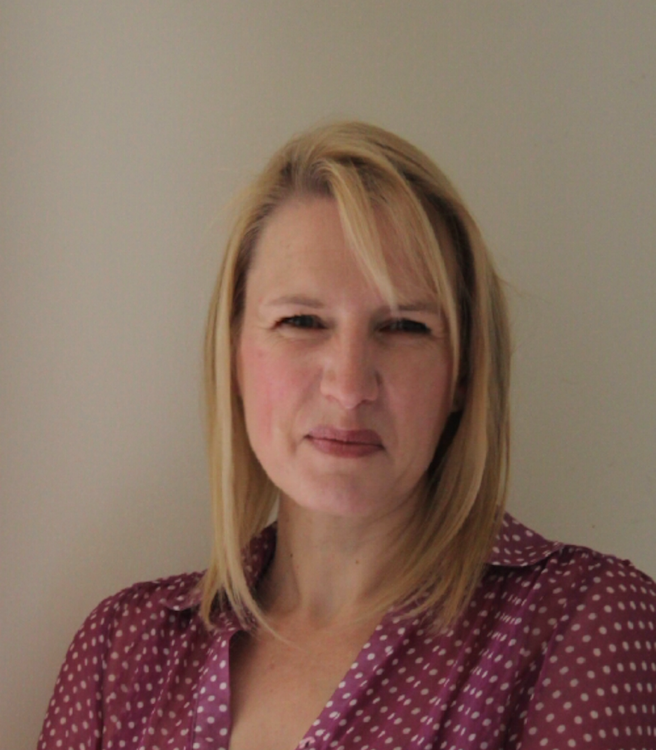 Interiors editor and brand consultant, Kerryn Harper-Cuss has worked on four interior magazines and edited three of these, most recently The English Home, where she was Editor-in-Chief of both its UK and US editions for almost 12 years. She now writes for a number of high caliber publications, moderates design seminars and is particularly delighted to pen profile features on world-class interior designers for a regular slot on the Homes & Gardens website.