How to dispose of a mattress: the eco-friendly ways to get rid of your old bed
There are state regulations to follow when it comes to disposing of your mattress. This is your guide to getting rid of your mattress safely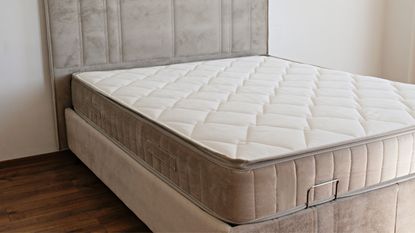 (Image credit: Credit:Evrymmnt Creative #:1392544739)
So you've just bought a brand new bed, and it's time to say goodbye to your current mattress. Whether your mattress upgrade has already arrived or is packaged and on its way to you, you need a way to dispose of your old mattress, but with state rules, regulations, and the risk of environmental impact, it can seem a complicated task.
The sad truth is that most mattresses end up in landfill. According to the EPA , 18.2 million mattresses are disposed of each year in the US, 19% of which are recycled. Taking up to hundreds of years to decompose and releasing harmful chemicals into the environment in the process, they are a big contributor to the climate process. Knowing how to dispose of a mattress properly is more important than ever.
Luckily, there are a number of ways to get rid of an old mattress that's better than dumping it in the trash. From recycling to donation, depending on where you live and the services available, there are several safe ways to do it.
With the help of experts, we've put together a comprehensive guide, including how to dispose of a mattress and the considerations you should take before getting the job done – so you can get back to enjoying your new best mattress.
How to dispose of a mattress
Unless you've already bought your new bed and it's on its way, then you should first consider whether you actually need to dispose of your original bed. If your mattress is older than 10 years and has significant signs of sagging, discoloration and you're generally uncomfortable in bed, then it's certainly time to get rid. But if you haven't had your mattress for that long, getting a mattress topper is a great way of transforming a bed you can't get along with.
Methods of mattress disposal
Depending on where you live and the condition of your bed here are the best ways to dispose of your mattress safely:
Mattress removal service
Theresa Schnorbach, content director and sleep scientist at Emma Mattress, states that 'some mattress providers offer an old removal service when you purchase a new one.' It can come at an additional cost, and it may require you to bring the mattress to the door, but it will be taken away by the team and recycled for you.
Donation
'If your mattress is still in okay condition, you could consider donating it to a charity' says Schnorbach. Note that there are certain standards your mattress has to meet in order to be donated, including no stains, structural problems, rips, holes, or tears, 'Mattresses can be a large investment for many people, so offering yours to a charity can enable greater access to those who need it.' Christina Heiser, senior content manager at Saatva adds, 'Lots of nonprofit organizations will handle pickup services as well.'
Theresa Schnorbach is a psychologist and sleep scientist specializing in Clinical Psychology and Cognitive Neuropsychology. She has completed post-graduate training in Cognitive Behavioural Therapy for Insomnia (CBT-I) with the German Sleep Society (Deutsche Gesellschaft für Schlafforschung und Schlafmedizin (DGSM)), endorsed by the European Research Society.
Recycle it yourself
75-90% of mattress parts can be recycled, so why just throw them away? Better for the environment, most state recycling centers will take old mattresses. And as Heiser explains 'Recycling your old mattress is actually easier than you think. According to state laws, recycling plants can take your old mattress and use the materials in the reproduction of new ones.' What's more, if you live in California, Rhode Island, or Connecticut, there are dedicated recyling services like Bye Bye Mattress which will take away your mattress for free.
Sell or give it away
Of course, depending on the condition of your mattress, you could sell or give your mattress away. 'You can list the mattress on Facebook Marketplace, Craigslist, or another digital self-retailer' explains Heiser. But before you do, make sure to clean your mattress for the best sale possible. 'In your listing, make sure you mention the size, brand, and any pickup/drop-off details,' adds Heiser.
Christina Heiser is the in-house mattress expert and senior content manager at luxury mattress brand Saatva. She is passionate about health, wellness, beauty, nutrition, and fitness and is well-versed in helping others find their most satisfactory sleep.
Things to consider before getting rid of your mattress
Before you dispose of your mattress, there are some important factors to consider in ensuring your mattress disposal method is best for you and the environment. Below are the three key things to keep in mind when figuring out how to get rid of a mattress.
1. Mattress warranty and sleep trial
If you purchased directly from a mattress retailer then it's likely your mattress came with a warranty. All warranties differ depending on when, where, and what you bought, but most cover sleep experience and promise a partial refund if a customer isn't satisfied with their purchase. If you're contemplating getting rid of your mattress and investing in a new one, it's worth checking whether your bed is still under warranty. You may be able to claim money back or even a replacement mattress.
2. Research state rules and regulations
Your state will have a policy on mattress disposal, which will include rules about what you can and can't do when it comes to getting rid of big items. Your state policy will have guidance on how to dispose of your mattress safely and properly, with little impact on the environment. They'll also offer helpful resources and tools to help get the job done conveniently.
3. Be environmentally conscious
When it comes to mattress disposal, make sure you're limiting the impact on the environment as much as possible. Chucking out any large piece of bedding will end up in a landfill and contribute to pollution. It's important to ask yourself whether you can donate, recycle or repurpose your mattress before you simply throw it away.
Replacing your mattress
Once you've decided on how you're going to dispose of your mattress, it's time to turn your attention to choosing a brand-new bed. With many mattress types on the market, we'd always recommend opting for a mattress that suits your sleep needs best and is durable and long-lasting. This way you won't have to go through the mattress disposal process anytime soon. These are the top three mattresses in our buying guide that have been tried, tested, and ranked for comfort and overall value for money: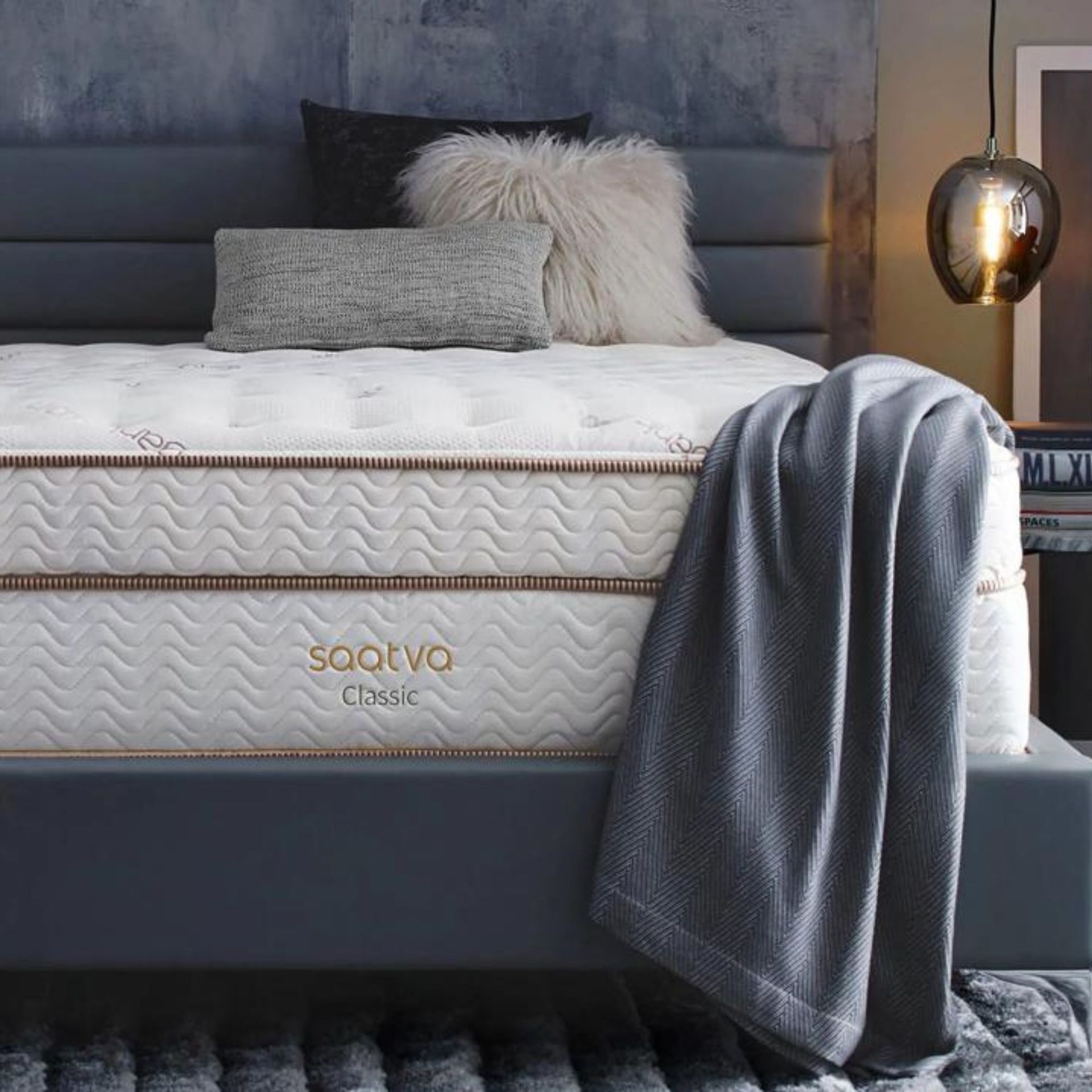 Best mattress overall
The Saatva classic mattress is our number one mattress. Loved for its five-star features that balance supreme comfort and support, it's a hybrid mattress that will suit everyone and last a long time. Saatva has some great policies on mattress removal and recycling.
More details in our Saatva Classic mattress review
Best memory foam mattress
The much-loved Emma mattress is conveniently delivered, comfy, and almost always on sale. Ideal if you're wanting a no-fuss memory foam mattress that won't cost you a lot. For a fee, Emma has a mattress removal service too that will take your old mattress away and recycle it. Just choose premium delivery at checkout.
More details in our Emma Original mattress review
Best latex mattress
The Essentia mattress is made with 100% organic latex, making it already an environmentally friendly choice. Loved for its plush pillowtop that offers both comfort and support, you can rest easy knowing you're doing your bit. Essentia offers a premium in-home delivery service that will set up your new mattress and remove your old one for you.
Find out more in our Essentia Classic REM5 Organic Mattress review
FAQs
How can I re-use an old mattress?
If you're not content with recycling your old mattress then there are many ways you can reuse and repurpose it into something useful. If you have a memory foam bed, for example, you can construct a pet bed for your animals, create stuffing for pillows or upholstery, or even use the foam as insulation and sound proofing. Mattresses are a big products with lots of useful materials to reuse.
How many years can you get out of a mattress?
You should generally change your mattress after 7 years. By this time, the mattress may have started to sag, lose its firmness, and become quite uncomfortable. It's important to not compromise your comfort by sleeping on a mattress that is past its sleep-by date, as it can lead to disrupted sleep and potential aches and pains. Of course, depending on the mattress you have – how durable and long-lasting it is, and how well you have cared for it, your mattress may last longer. Look out for warning signs of an old mattress and upgrade accordingly. If your mattress is in good condition and you're just wanting a new one, you should consider donating or selling it to let someone else enjoy the years it has left.
---
Old beds can also be reused in guest bedrooms. If you know you won't have many guests over, and you know they'll only be staying a night, an old mattress will save from spending hundreds on a new bed that's hardly used.
Sign up to the Homes & Gardens newsletter
Decor Ideas. Project Inspiration. Expert Advice. Delivered to your inbox.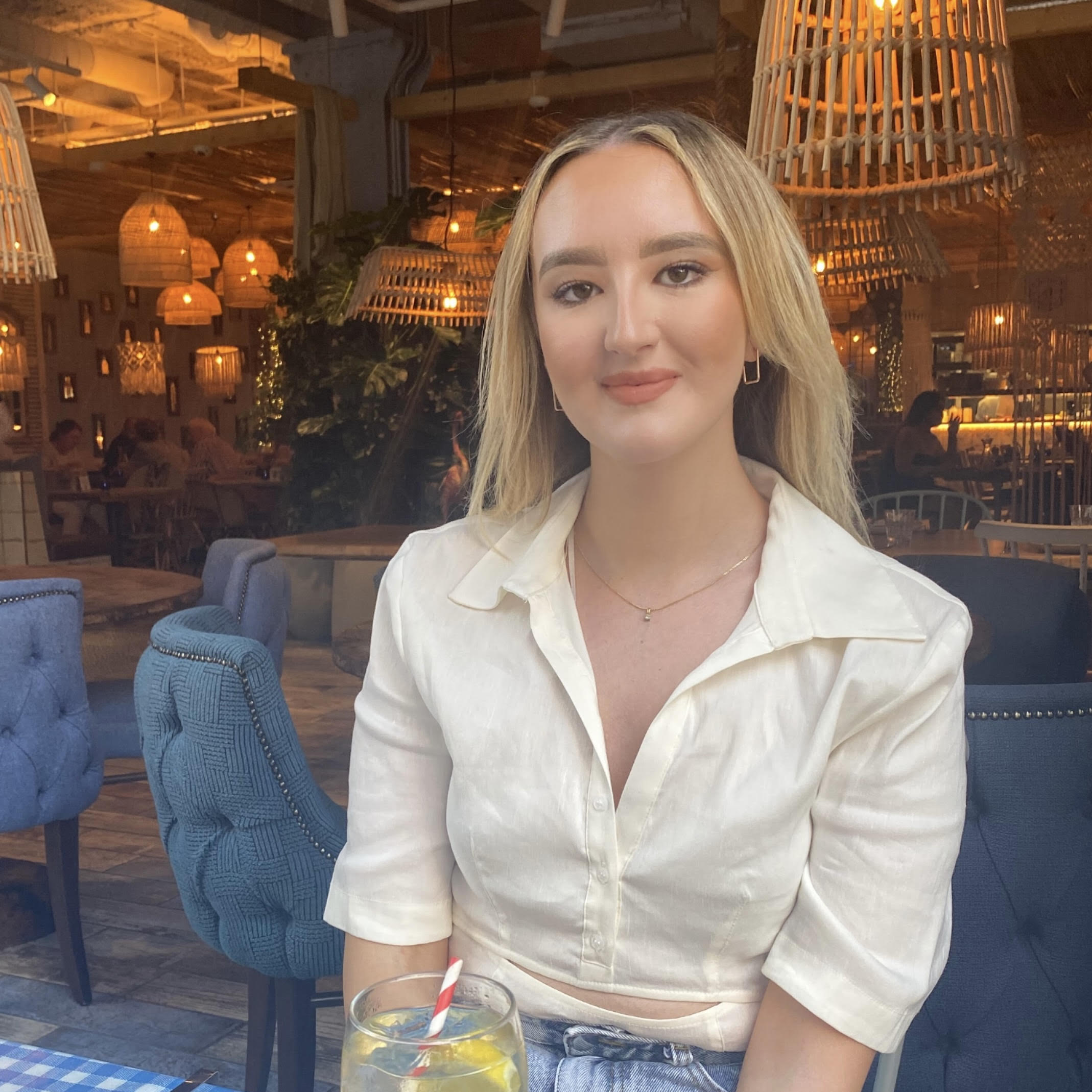 Louise is your eCommerce Editor and sleep specialist to help you wind down well. A connoisseur of the mattress world, Louise previously covered sleep and wellness (as well as the occasional organizational buy) at Real Homes, and has tried, tested, and reviewed some of the buys for your bedroom. With an MA in International Journalism and PR experience, Louise brings bags of bedding expertise and enjoys nothing more than helping readers find solutions and products that best suit their sleep needs.