Tricia Guild on using white: a masterclass
Tricia Guild, OBE, Founder & Creative Director of Designers Guild talks us through using white in your home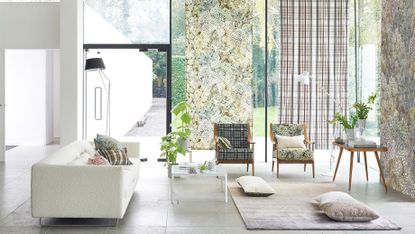 (Image credit: Designers Guild)
Dreamy white interiors can be absolutely wonderful – evoking a sense of calm and reflection.
Many of us dream of our interiors feeling light and airy; expansive spaces when perhaps our rooms are smaller than we would hope. The default mechanism for correcting this conundrum is often to paint everything white in the hope that it will create space and bounce light. However, white on its own will not make a small room suddenly appear larger. In fact, it can often look boxy and lifeless – so if you are thinking on these lines – think again.
White and neutral interiors can look truly beautiful and whilst it might appear to be the easy option, the reality is that decorating with white is trickier than you think and there are points to consider.
We asked Tricia Guild, one of the world's leading experts for her interior design tips around this very subject. This is what she had to say about decorating with white.
1. Collect samples
'It's vital to collate your samples – and lay them out together to make sure that the shades are harmonious and don't jar with each other.'
'Firstly, there are many ways to decorate with white – not just one – and when these clash, the result can be unattractive and dull. At Designers Guild, we have 12 shades of white in our paint range and masses in our fabric collections too. Each will have an underlying tone that denotes whether it is warm or cool. Although there are many shades in between, this is a good starting point and sampling is more important than ever.'
'We always use mood boards – they're an invaluable way of collating your ideas together.'
2. Choose the right white
'There are myriad ways to work with white, so it's no surprise that there are more shades of white than any other color. Paint savvy decorators choose specific whites according to desired effect, with lighter whites enhancing space in small rooms, while darker shades are better suited to bigger rooms, as they maintain the appearance of consistency in room sizes across the home.'
'Not all whites match but it's perfectly fine to layer up different tones including buttermilk, cream, nearly-taupe, soft white and pure white as long as you feel they blend. The variety of tones will add a depth to your scheme.'
You may find that using the color wheel will help you build a mood board with full confidence.
3. Play with texture
White living room ideas can feel sparse and cold without texture. Tricia advises: 'Avoid the "clinical" look by making sure that there are some elements of natural materials in the room. Bring vitality to your white space by mixing up the our favorite textures – velvet, wool, silk and linen – in the same tones of white to add interest and personality.'
4. Don't forget about hard surfaces and accessories
'If you're debating whether a white decorating scheme is a good idea, a key selling point is its timeless and versatile nature. But – do consider the hard surfaces in your room, and the effect this can have on your scheme.'
'The biggest plus point is that white will act as a blank canvas for elsewhere in the home, enabling elements of color or texture to be added, perhaps in the form of a sofa or soft furnishings – making it easy to incorporate a mix of materials.'
5. Introduce elements of color
'As any good interior designer knows, a white room painted entirely in one solid shade can look flat and featureless. You will need another color to add definition and interest. Try combining subtle variations on walls, woodwork, cornicing and ceilings to enhance the proportions of a room.'
Sign up to the Homes & Gardens newsletter
Decor Ideas. Project Inspiration. Expert Advice. Delivered to your inbox.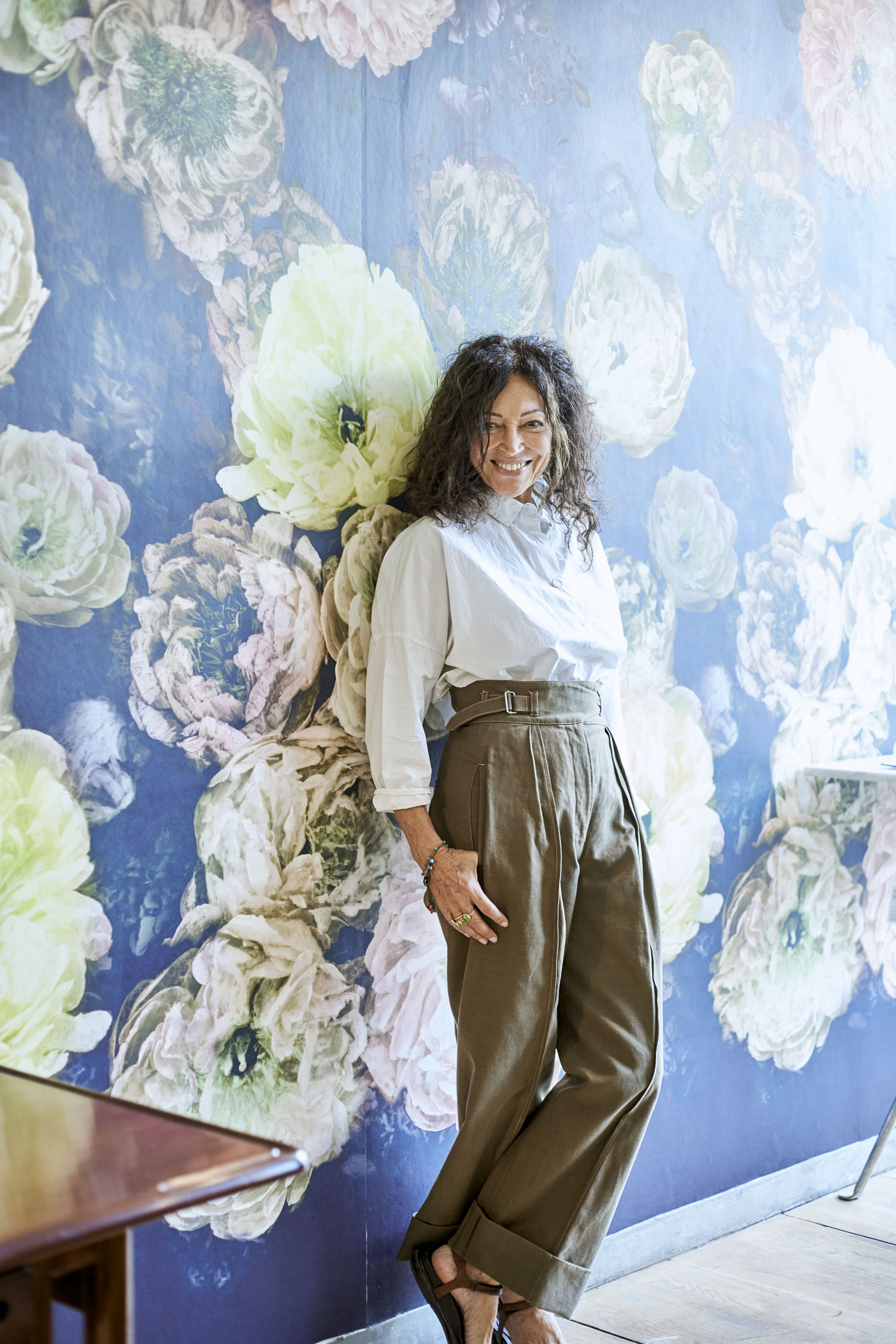 Tricia Guild OBE is the creative force of Designers Guild and has been at the forefront of interior design since starting the company in the early '70s. Internationally renowned for her passion for color, pattern and texture as well as her signature lifestyle brand and books, Tricia Guild has been setting the pace with her dynamic and innovative collections, instantly recognisable for her unique and contemporary style.