Outdated lawn mowers: why we don't recommend gas lawn mowers
A gas lawn mower could be the wrong choice. These are the reasons why they're outdated, and what you should opt for instead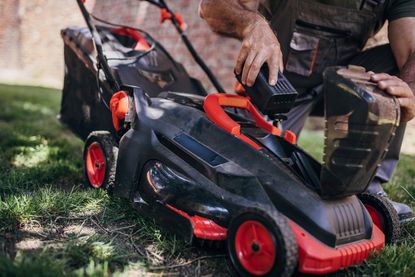 (Image credit: Getty)
A good lawn mower is essential. It keeps grass healthy, tidy and beautiful, making it a safe and and useful part of your yard for kids to play, the dog to run around, or simply for sitting out. However, we're no longer recommending gas lawn mowers.
Today, when you're searching for the best lawn mowers to suit your yard there are better choices you can make than opting for a gas-powered mower, and for a variety of reasons, too.
Here, we explain the arguments that have led us to no longer advise that you buy a gas lawn mower and reveal the benefits their electric counterparts can offer with advice from experts.
Why we don't recommend gas lawn mowers
We've weighed up the evidence, and our conclusion is that gas lawn mowers are outdated, and that's why we're no longer recommending them. And we're not alone in reaching this conclusion.
'Gas-powered lawn mowers have fallen out of favor with with the domestic gardener for a variety of reasons,' says Steve Bradley, an expert for Amateur Gardening. 'They are noisy, smoky and usually heavier than other types of mower and need more maintenance. Many have a high proportion of metal parts which can be corroded by close contact with grass sap if not thoroughly cleaned after use. More and more gardeners are considering the environmental impact of their actions and see electric power as a cleaner, eco-friendly method of gardening.'
This is what you need to know about your buying options.
Steve has written (or co-written) over 40 practical gardening books. He has been Gardening Correspondent for The Sun newspaper since 2002, answering hundreds of readers' letters every year. He also has a weekly column in Amateur Gardening magazine.
Lawn mower power
You don't need to use a gas lawn mower to get great results. 'There's no difference in cut,' says product expert at Homes & Gardens Alex David.
'A good, top-line electric or cordless mower will perform as well – if not better – than a gas mower. Electric and cordless mowers put out the same power output while being much lighter because their motors are smaller. That improves the quality of cut, because they're easier to handle and lets you be precise along the edges of your lawn. You don't need an expensive gas mower for a perfectly level lawn when a cheap electric mower can do the same job.'
As Head of eCommerce, Alex makes sure our readers find the right information to help them make the best purchase. After graduating from Cambridge University, Alex got his start in reviewing at the iconic Good Housekeeping Institute, testing a wide range of household products and appliances. He then moved to BBC Gardeners' World Magazine, assessing gardening tools, machinery, and wildlife products, including dozens of lawn mowers.
Environmental considerations
The environment is one reason for choosing a mower that doesn't use gas – although this is a complex issue. 'Electric and corded mowers are probably more eco-friendly than petrol mowers,' says outdoor expert at Homes & Gardens Alex David.
'I'm a little skeptical of this one – electric mowers are powered from the grid, and most of that energy is produced by coal and gas anyway. That's doubly true for cordless mowers, which are marketed as a green alternative but will likely be charged up with electricity produced in fossil-fuel power plants, as well as using lithium cells; lithium mining is also environmentally harmful.
'I'm yet to anything truly convincing, but given that these batteries produce no greenhouse gases in use, unlike gas mowers, I'd carefully suggest that electric and cordless mowers are a little more environmentally friendly.'
Mowing noise
Noise is another reason why we don't favor gas lawn mowers. 'Both types of electric mowers (corded and battery powered) are much quieter than gas-powered versions,' says Steve Bradley.
'Mechanical engines are loud, particularly if you need to keep revving the machine to cope with long grass, an uneven surface or an incline. With electric mowers, the machine provides a constant low-level hum, and the most noise actually comes from the sound of the blades cutting through longer grass. Even then, the noise is much less intrusive.'
H&G's Alex David agrees. 'Electric and corded mowers are also much less antisocial than gas mowers,' he says. 'Gas mowers are much louder, because not only do they have blades whirring over grass, but they also have the revving sound of the engine. They give off noxious petrol fumes, too – it's not something your neighbors want to breathe in while they enjoy their yards.'
Running time
The issue of electric mower running time might have you thinking that gas lawn mowers aren't an out-of-date buying choice but – as in issues of lawn mower power – things have moved on, and batteries provide power for longer than they did in the past.
'Most manufacturers will provide an estimated run time for a battery-powered machine,' says Steve Bradley. 'This can only be an estimate, as it will vary depending on the lawn's condition: length of grass and how wet/dry it is when you mow (we found these average at approximately 50 minutes on a full charge). However, this can easily be extended by purchasing a second battery (or more) and/or a "fast charger". A corded mower will have few limitations to the run time.'
Bear in mind, too, that most of us use mowers for relatively short periods at a time, and likely only once a week.
Mower maintenance
Issues of maintenance – both what's required and the costs – also led us to change our recommendations on mowers.
'Gas-powered mowers have many moving parts and, to work efficiently, they should have at least one routine overhaul a year (usually in winter), to keep them in good condition,' says Steve Bradley. 'This can be done at home, but is most commonly done by the supplier or dealership, which can make it costly.
'Electric mowers need very little maintenance, other than being cleaned after use. The blades can be sharpened at home and, if they become damaged, are easily replaced. These machines contain a large proportion of plastic-type materials to reduce weight and these do not corrode when exposed to grass sap.
'In the event that a battery fails (and they do), it can be replaced without affecting the actual lawnmower. Many actually come with their own warranty of around two to three years.'
Law and regulations
Changes to the law also influenced our decision to no longer recommend gas lawn mowers. California is phasing out gas-powered mowers and leaf blowers, for example, while other states are considering similar measures.
It's also the case that in municipalities where yard noise is regulated, a powerful gas lawn mower can exceed the level that's acceptable, where a quieter electric mower won't make your activity out of line.
Company phase-out
It's worth bearing in mind that gas lawn mower choice is reducing. 'Lots of companies are phasing them out of use,' explains H&G's Alex David. 'Honda has already stopped production on their gas mowers. I've not seen anything explicit on this, but my hunch is that gas mowers are expensive to manufacture and are necessarily more expensive for consumers.
'Electric and cordless mowers can cost as little as $100 and therefore open up a whole new mowing market which isn't served by gas mowers. This means that even if you buy a gas mower before they stop production, it will be hard to find replacement parts or to make claims on warranty.'
Are electric lawn mowers better than gas?
There are a variety of factors than mean electric lawn mowers are better than gas. 'I stopped reviewing and using gas mowers a few years ago for several reasons,' says product expert at Homes & Gardens Alex David.
'The first is that electric and cordless mowers are just faster and easier to use. There's no extra hassle of going to a gas station or hardware store and buying gas and filling up the tank. You don't need somewhere safe to store your gas, and there's no risk of spills. You also don't have a temperamental rope pull start. With electric and cordless mowers, you switch them on. That's it.'
Mower FAQs
When will California ban gas mowers?
The state of California will ban small off-road engines on January 1 2024. This includes gas mowers and and gas-powered leaf blowers. There is a $30m rebate budget, but it doesn't apply to domestic use in every air district; you can check if the rebate applies to you at the California Air Resources Board.
Can cordless mowers cut tall grass?
Yes, they can. Early cordless models would struggle, but more recent, efficient mowers can easily cut tall grass.
---
Final thoughts
Electric mowers are worth choosing because they've reached a level that makes them the top option. 'While the pitfalls of gas-powered machinery are not new, it is only recently that users have been offered a viable alternative,' explains Steve Bradley, an expert for Amateur Gardening.
'Until recently electric mowers were simply not a practical alternative – the cords were too short or the batteries too weak. However, new lithium ion battery technology means that modern mowers can offer higher torque, longer run times and, crucially, faster recharge times. Things have improved so much that several manufacturers offer high-voltage battery tools systems aimed entirely towards the professional user.'
Sign up to the Homes & Gardens newsletter
Decor Ideas. Project Inspiration. Expert Advice. Delivered to your inbox.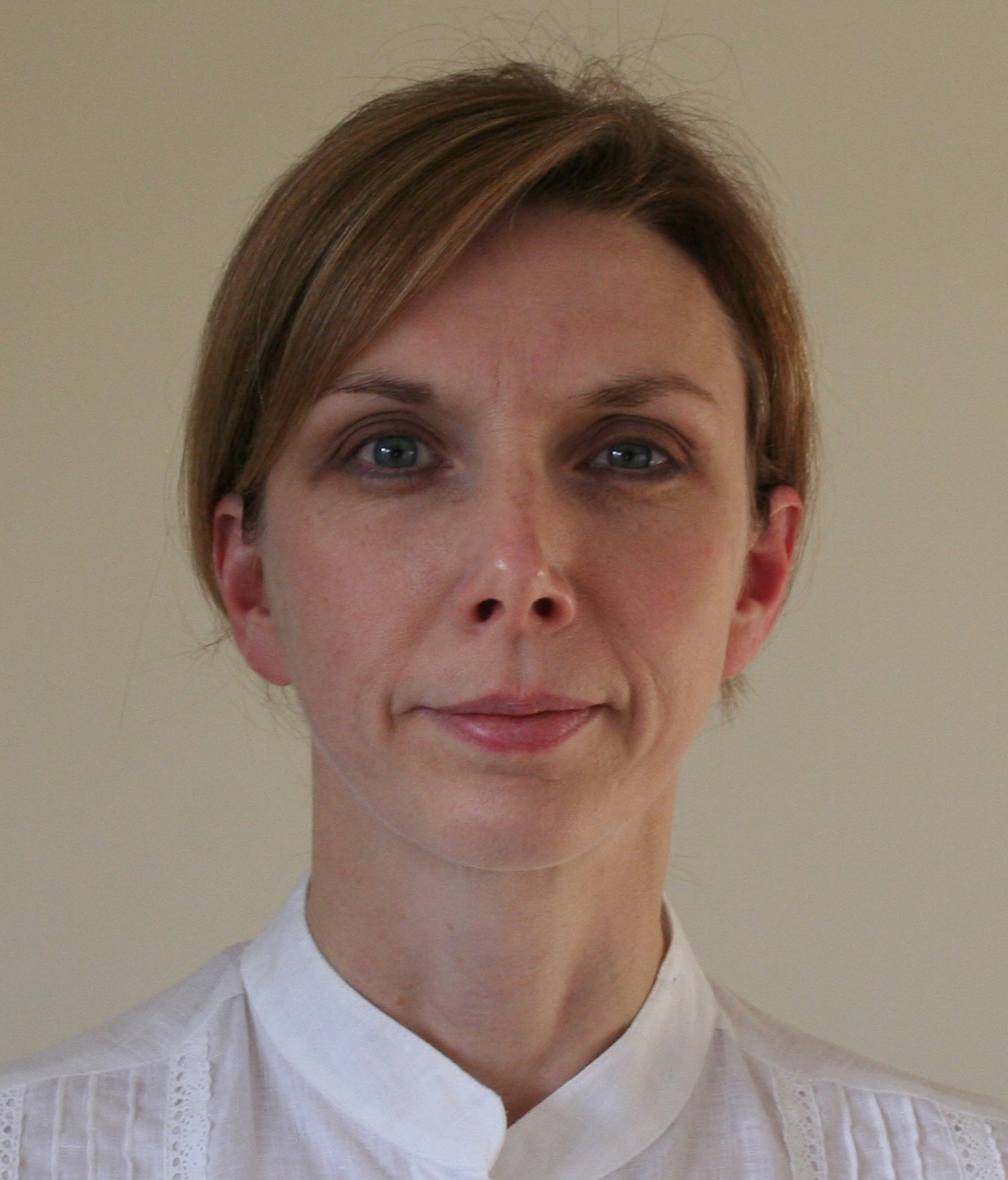 Sarah is a freelance journalist and editor. Previously executive editor of Ideal Home, she's specialized in interiors, property and gardens for over 20 years, and covers interior design, house design, gardens, and cleaning and organizing a home for H&G. She's written for websites, including Houzz, Channel 4's flagship website, 4Homes, and Future's T3; national newspapers, including The Guardian; and magazines including Future's Country Homes & Interiors, Homebuilding & Renovating, Period Living, and Style at Home, as well as House Beautiful, Good Homes, Grand Designs, Homes & Antiques, LandLove and The English Home among others. It's no big surprise that she likes to put what she writes about into practice, and is a serial house renovator.